You may have woken up to gloomy skies this morning.
A Facebook post by PUB, Singapore's national water agency this morning at 10:10am warned: "Heavy rain expected over many areas of Singapore from 10:45 hours to 11:30 hours."
Unusually dark clouds spotted
People in Singapore posted photos of overcast skies in the Facebook page, "CloudSpotting & SkySpotting Singapore".
Facebook user Melvin Ang, told Mothership that he took this image of the blackish skies in the Sengkang West area this morning.
He posted it on Facebook with the caption: "Who painted the sky this black??"
The skies were so dark that buildings further away disappeared into the rain clouds.
Another Facebook user, Peter Ko, also captured the dark clouds this morning.
He told Mothership that he waiting at a bus stop along Punggol Road when he snapped the picture.
A couple of minutes after he boarded his bus, it began raining heavily.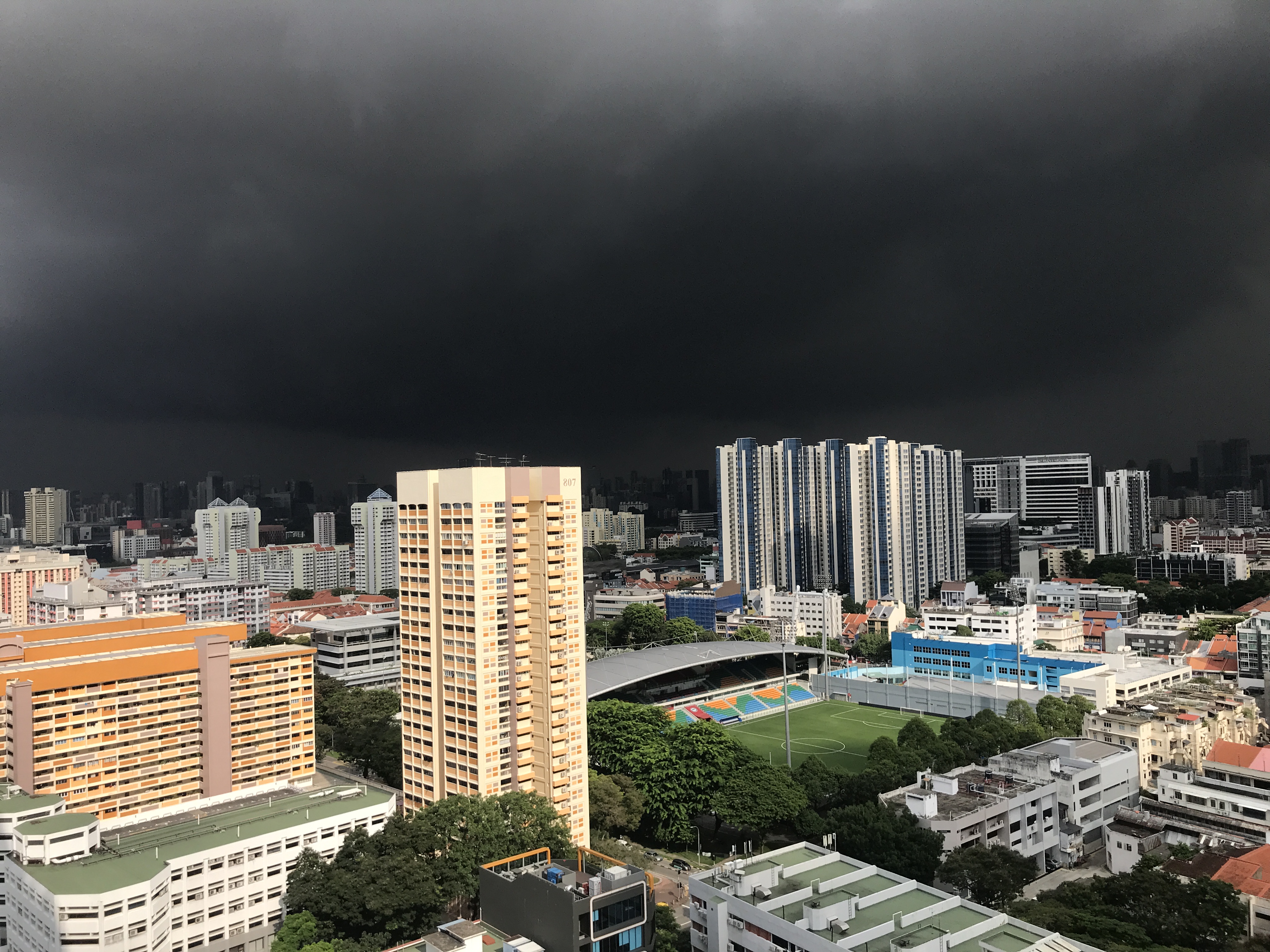 Mothership reader Sohil Pothiawala also captured the dark skies at 10am this morning. 
This image was taken in Lavender, according to the reader.
The foreground is well-lit with landmarks like Jalan Besar Stadium seen clearly, while black clouds in the distance limit visibility beyond a certain point.
He said:
"The sun was shining bright over the area where I am… and just beyond that is complete darkness from the overcast dark clouds."
Soon after, the thunder and rain came along.
NEA rain report
The National Environment Agency (NEA) reported that the rain intensity at around 10:30am this morning in areas like Mandai, Yishun, Seletar, Sengkang and Punggol was "heavy".
The highest level of rain intensity is indicated by the purple coloured regions on the map.

The heaviest rain intensity, according to NEA's map, was seen between 10am to 11am this morning.
According to NEA's weather forecast, thundery showers can be expected in Singapore over the next four days.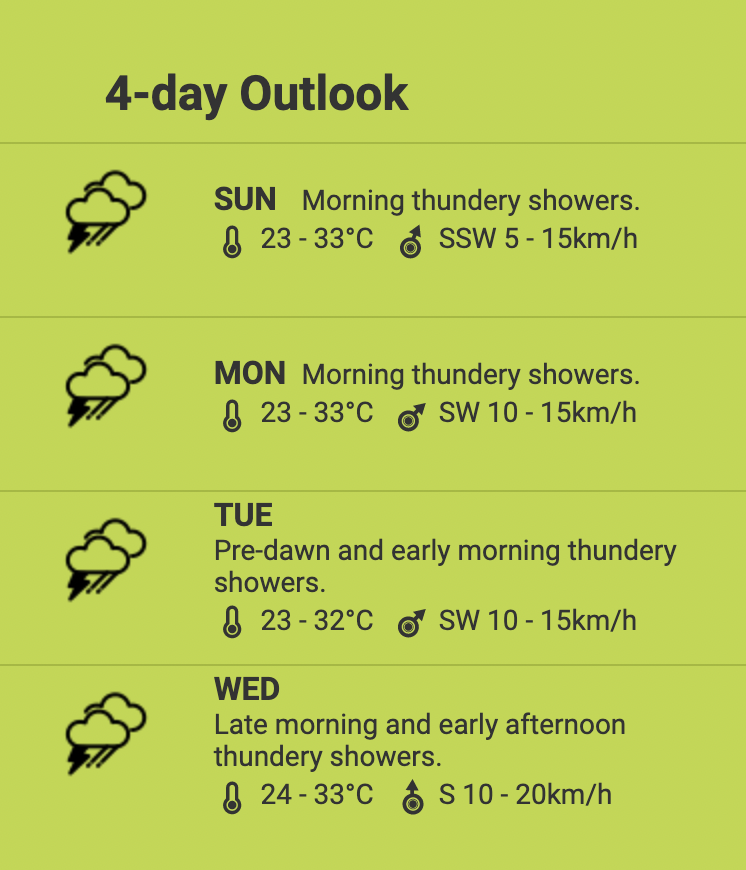 Top images via Sohil Pothiawala and Peter Ko
If you like what you read, follow us on Facebook, Instagram, Twitter and Telegram to get the latest updates.