Follow us on Telegram for the latest updates: https://t.me/mothershipsg
There's supermodels, and then there's Miya – a heartstopping-ly adorable two-and-a-half-year-old Pomeranian Husky from Singapore.
Often photographed against various landmarks on the island, Miya has been touted to to be "the most photogenic Husky" by U.K. based Facebook page Woof Woof.
It has also been featured multiple times on Barked, a dog-centric Instagram account operated by 9GAG.
Speaking to
Mothership
, the owner of Miya, YT, shared more about the bright-eyed, bushy-tailed Pomeranian Husky (also known as a Pomsky), who turns three in July.
A fateful encounter
Miya is YT's second dog; her first is Kiyo, a 12.5-year-old Cocker Spitz.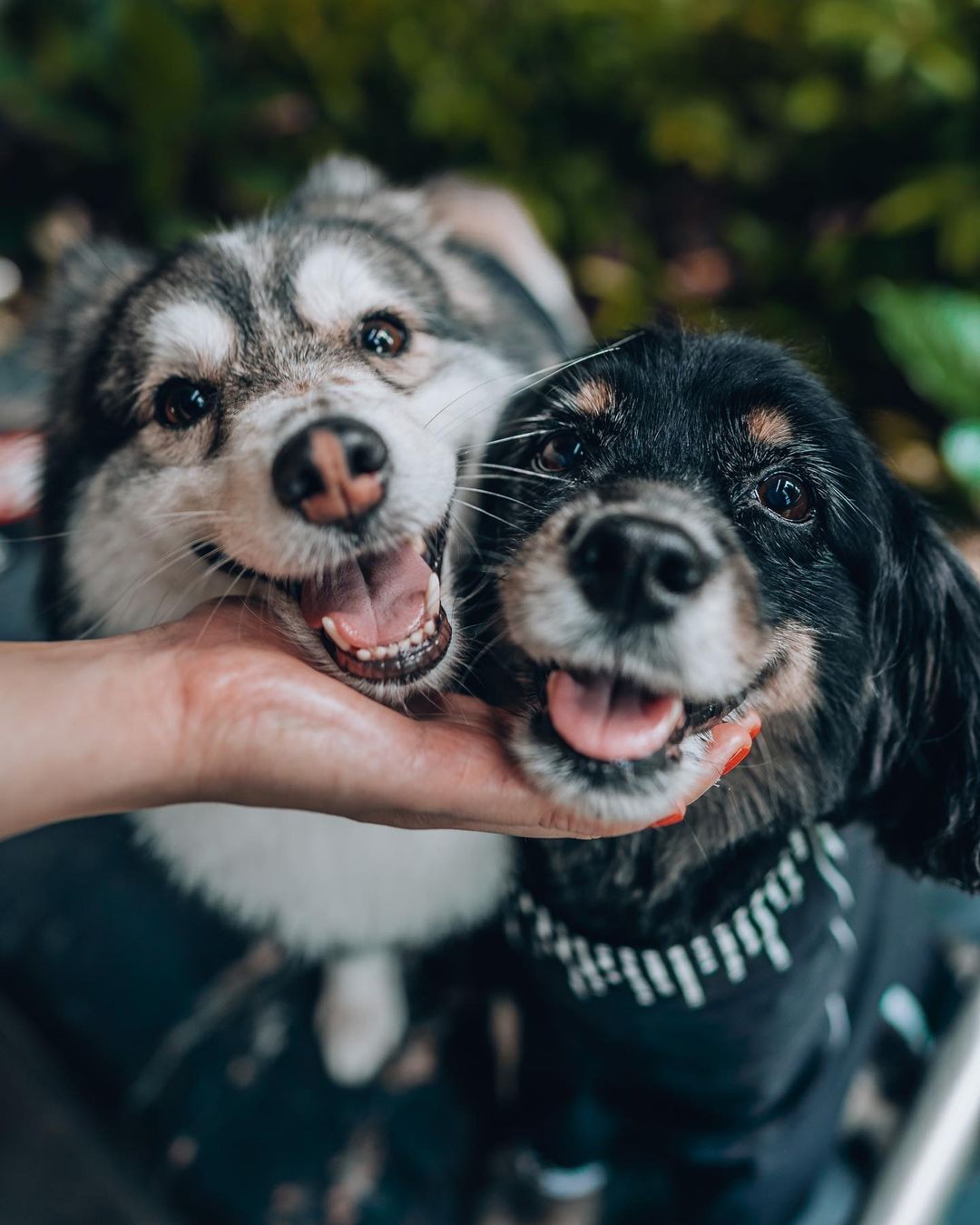 YT explained:
"The most important thing for us was that the new dog had a personality that suited Kiyo. We weren't expecting to meet Miya when we did. The day we first saw her, we were supposed to be meeting an entirely different puppy."
YT elaborated in an Instagram post that Miya (then four-months-old) had been brought out to the front after making a ruckus at the back of the store.
That was when the two met.
"We couldn't get her out of our minds, and here we are!"
Instagram sensation
In just two years, Miya has gained a steady following on her Instagram account @themiyagram, with over 17,000 followers to date.
Portrait shots of Miya feature her posing against iconic locations across the island, including the Rail Corridor and Marina Bay Sands, all while gazing soulfully at the camera.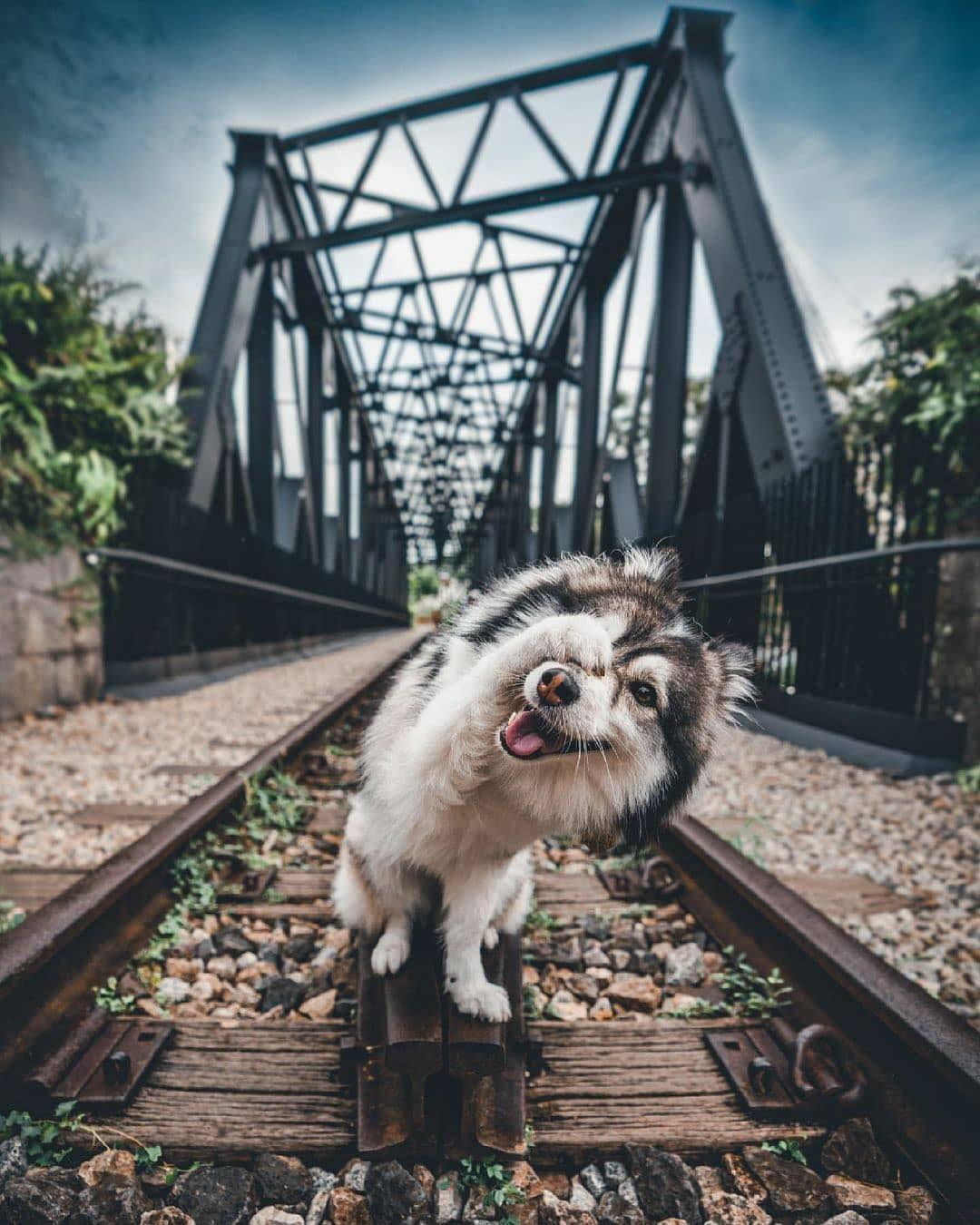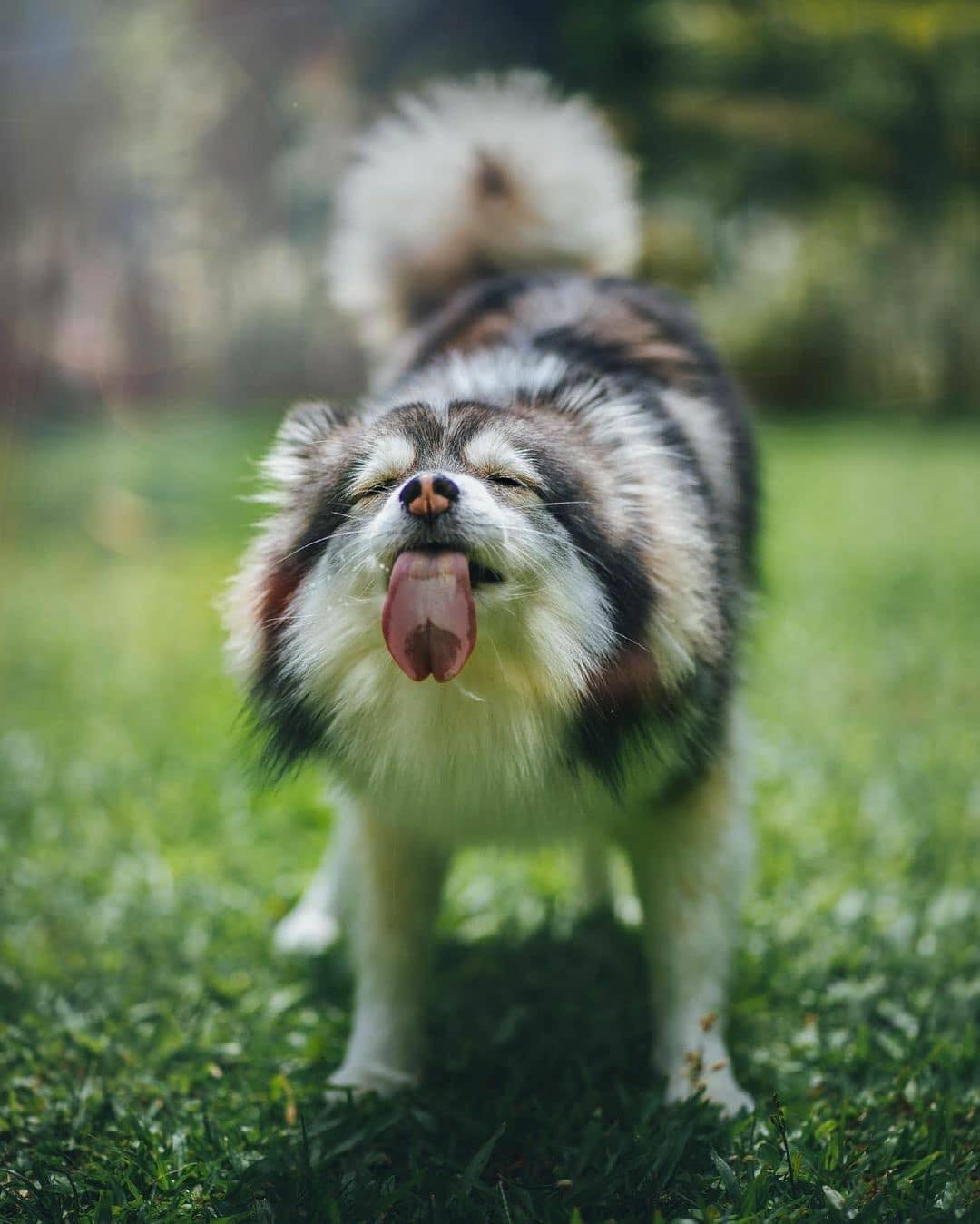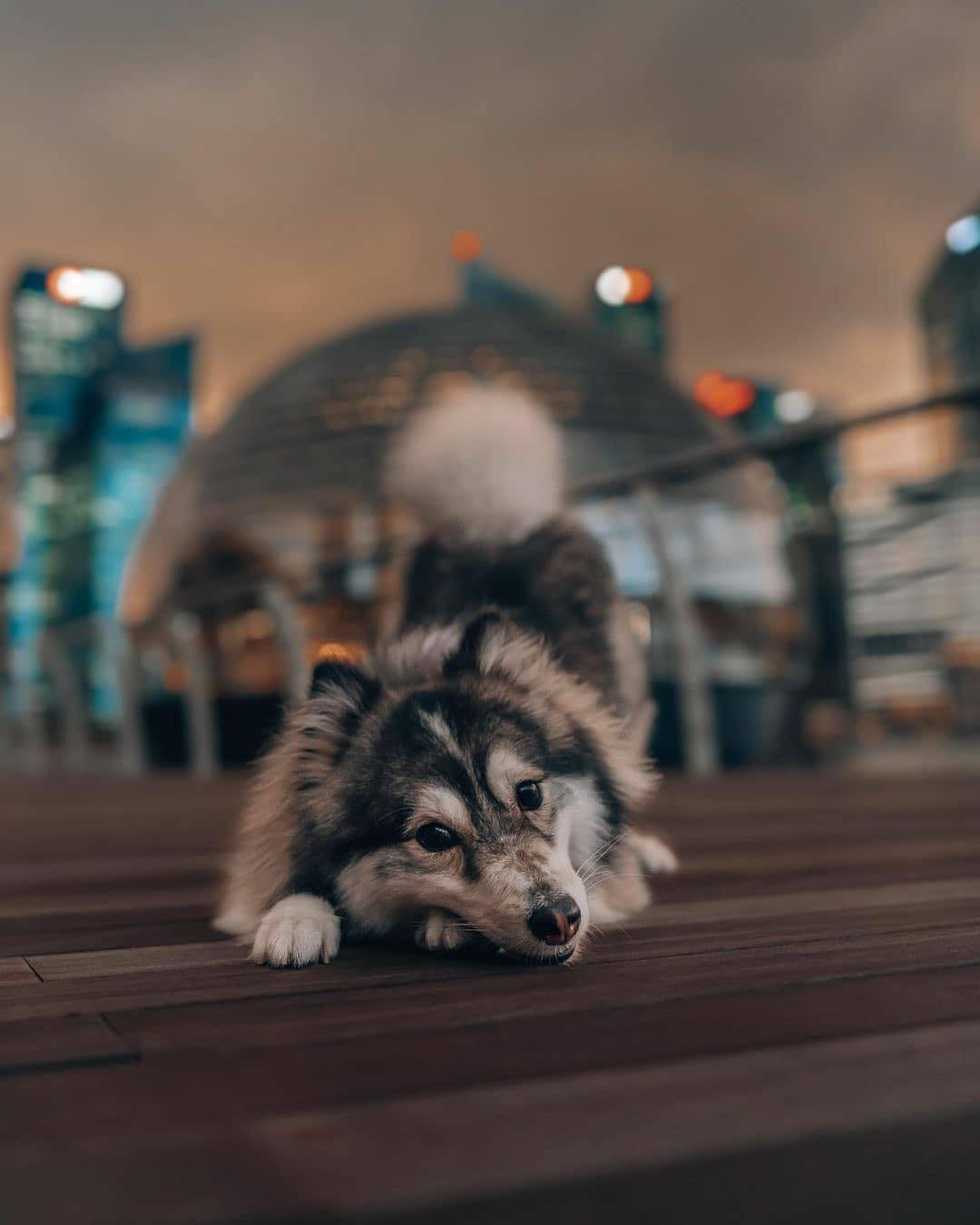 Creating @themiyagram was a way to check out and participate in the online "dog IG" community, which according to YT, has grown into a whole ecosystem with informative training accounts, dog photography and more.
YT added:
"As Kiyo grew older, I also started photographing them more frequently. It grew into photographing their tricks on my iPhone, then to using my first actual camera in the last year or so."
Trick training
Aside from being photogenic, Miya has an impressive repertoire of tricks, ranging from holding an umbrella to placing her paws on her nose and "sitting pretty".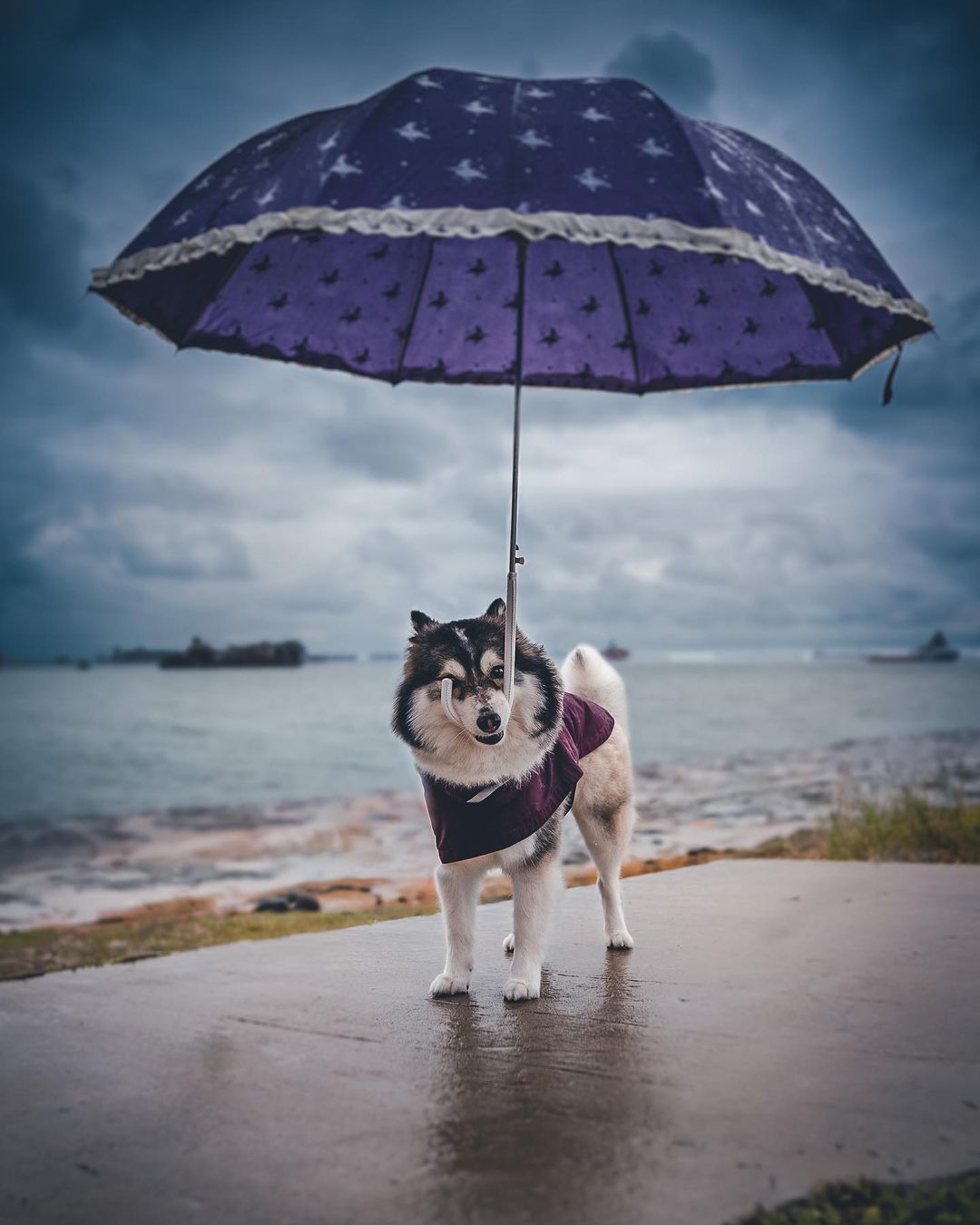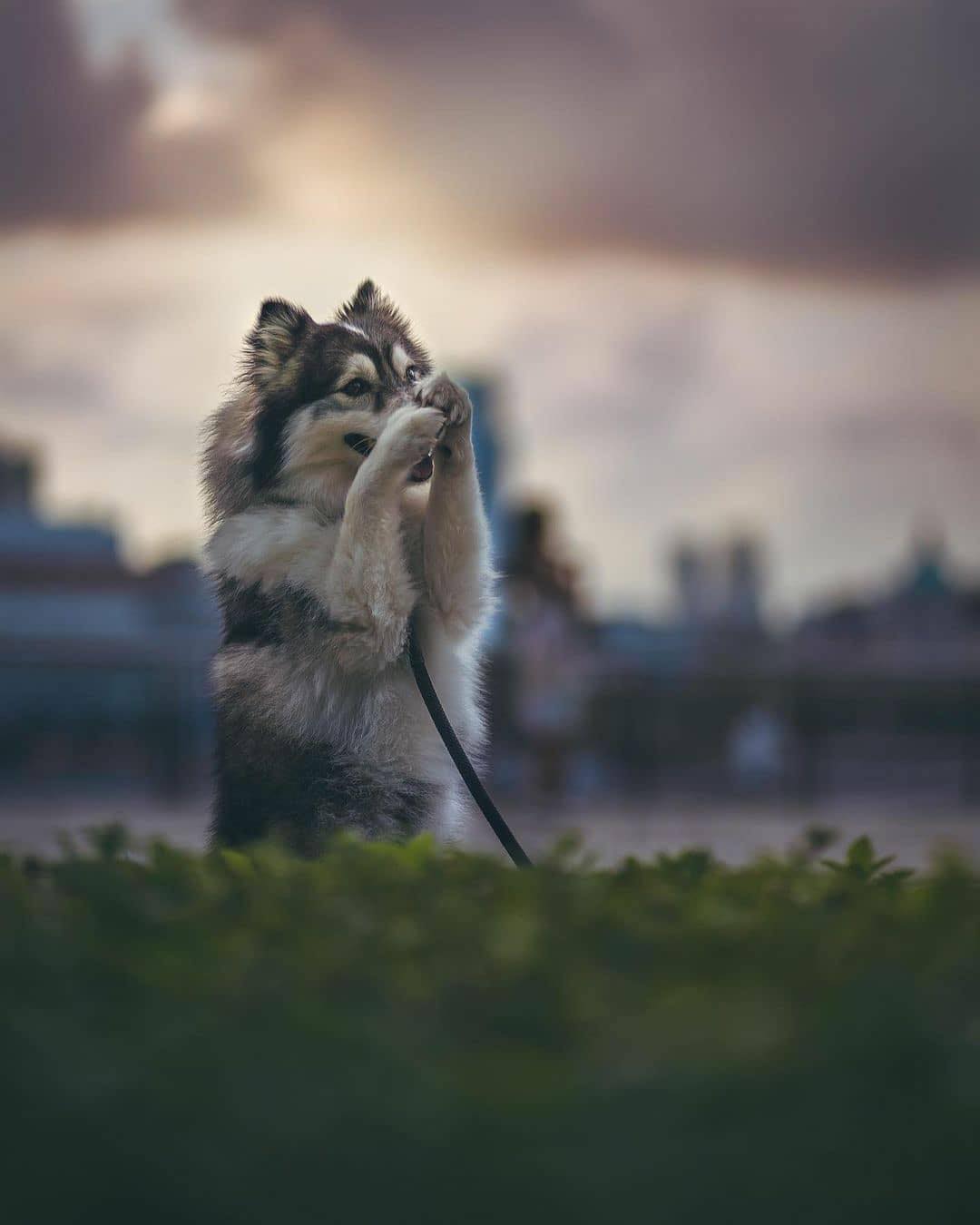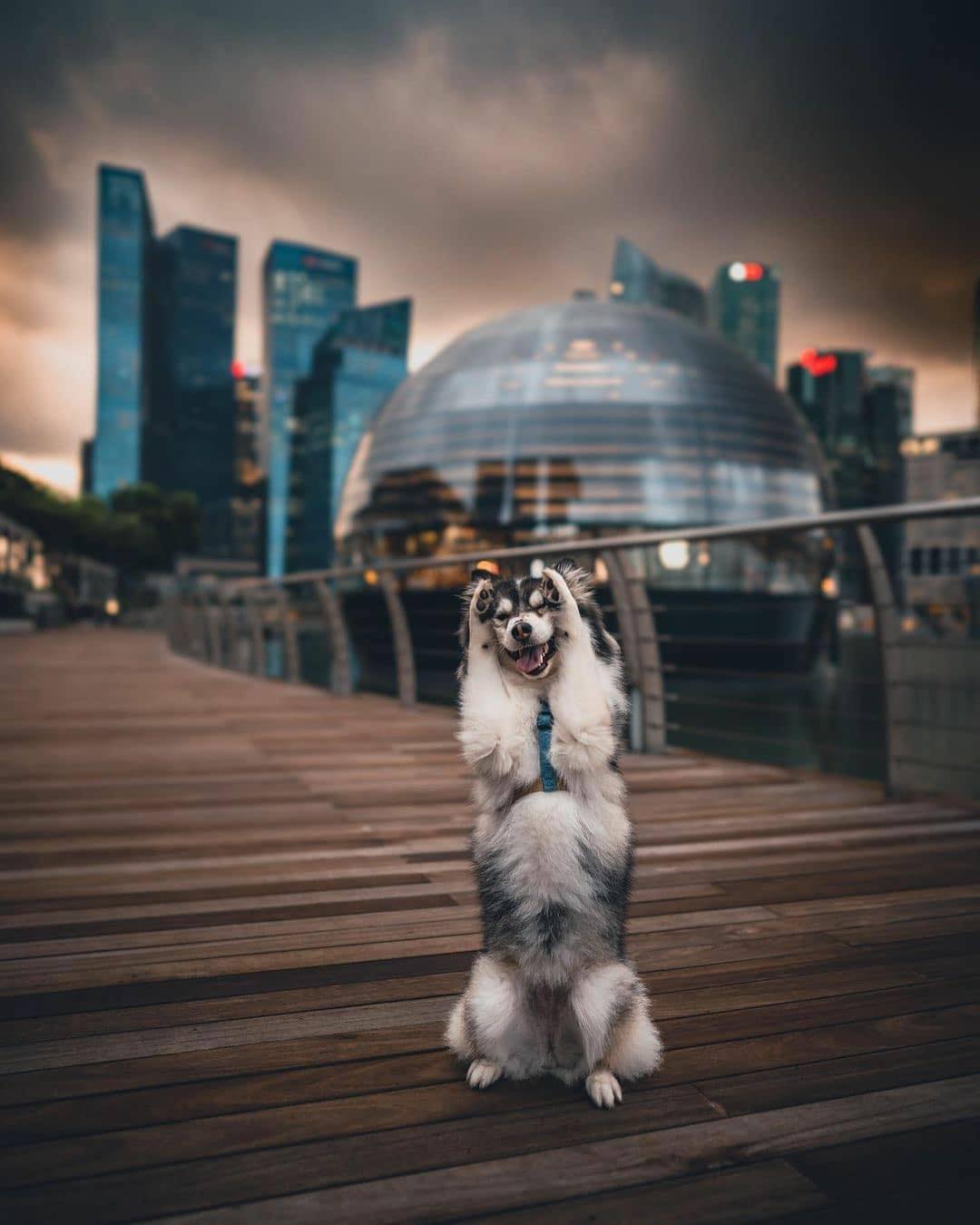 According to YT, Miya enjoys the mental stimulation of trick training, as she treats it as a game where she gets rewarded for performing well.
For YT, trick training is a "fun hobby", and a means to play with her dogs, aside from taking them on walks.
She added that while trick training can be challenging, she's able to avoid frustrating her dogs and keep it rewarding for them, by being patient and going at a comfortable pace.
However, YT has a caveat: "I am not a professional and we are still learning all the time!"
"At the end of the day, it's important to dedicate the time to carefully and consistently train your dog, to set both you and them up for the best chances at a lifetime of happiness together. There are qualified professionals available as a good resource, and I recommend doing the research and finding a professional that you trust to do the right thing for you and your dog."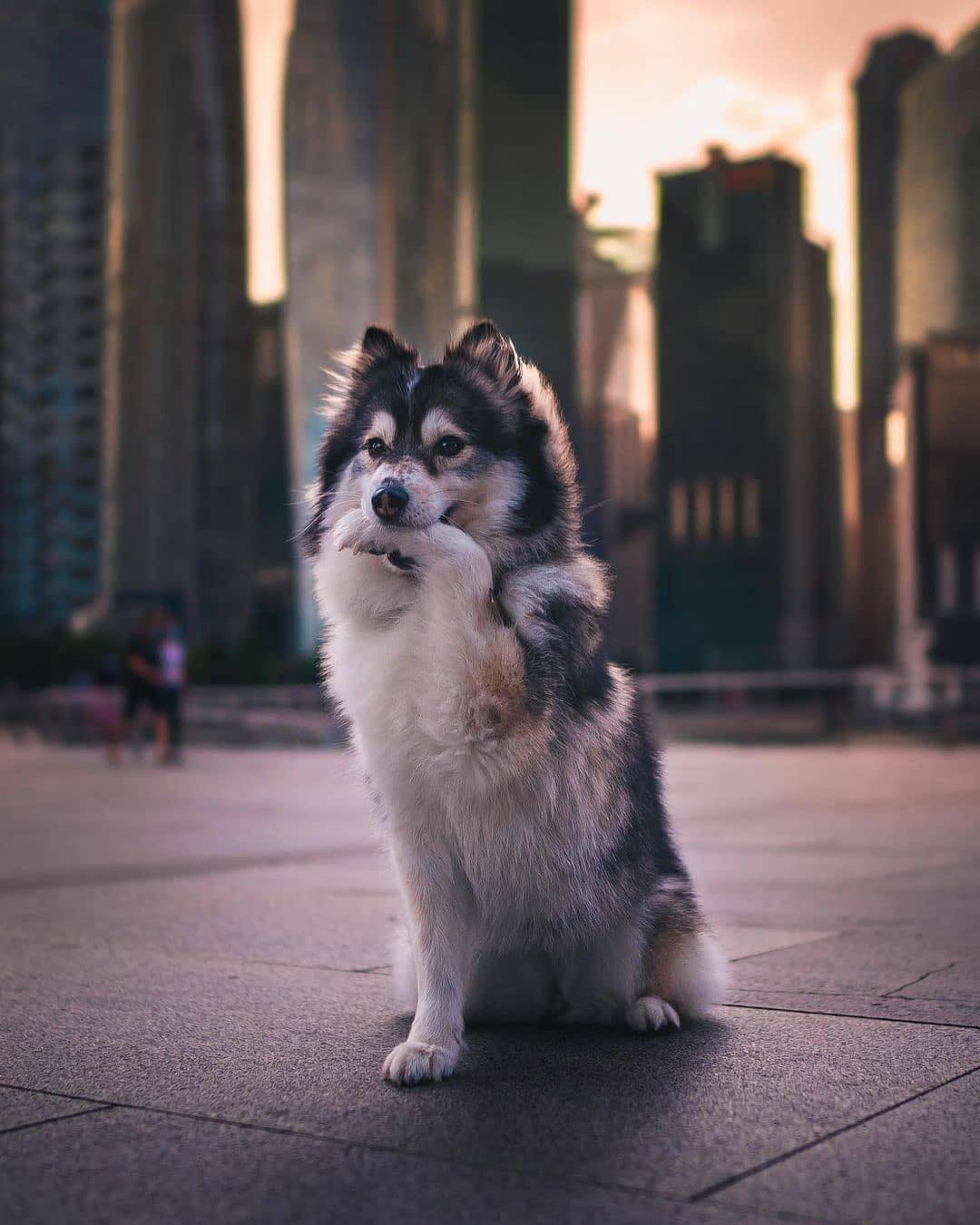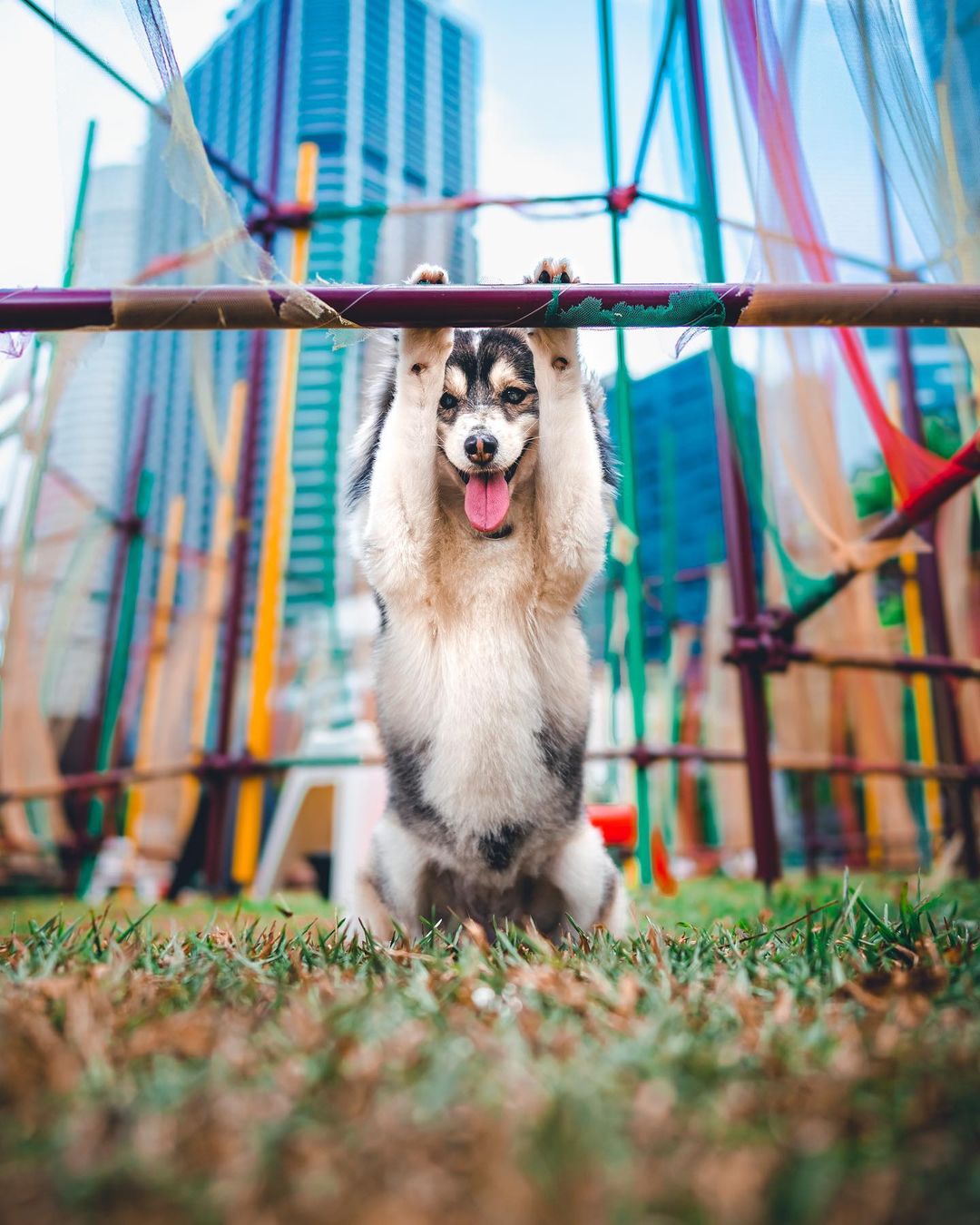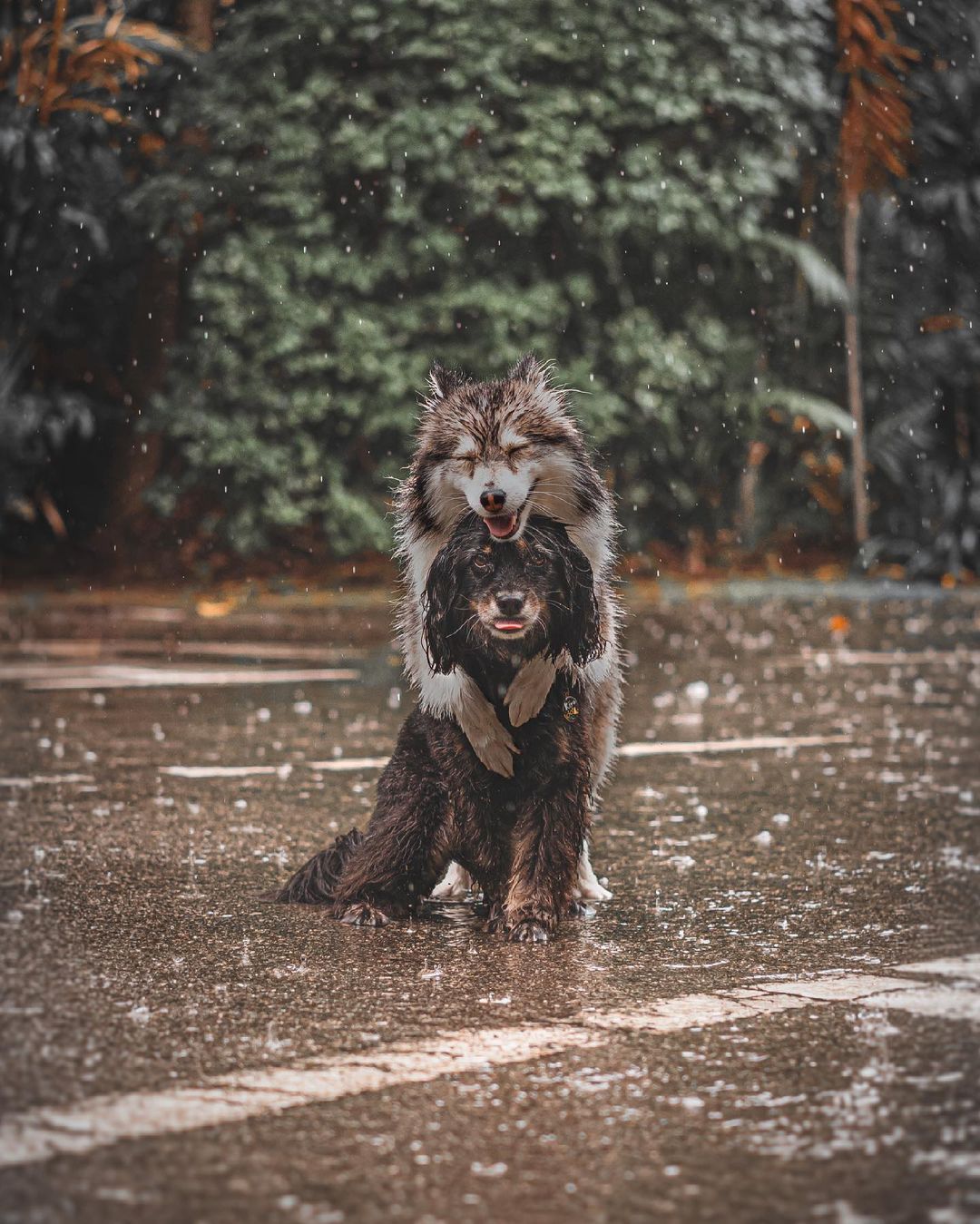 Top image via @themiyagram Instagram 
If you like what you read, follow us on Facebook, Instagram, Twitter and Telegram to get the latest updates.