Follow us on Telegram for the latest updates: https://t.me/mothershipsg
As of Jun. 7, 11:30pm, a Mothership.sg reader told us that the corpse flower located at Block 338 Sembawang has vanished.
Sembawang Group Representation Constituency Lim Wee Kiak first shared a photo of the flower in a Facebook post on Jun. 6, 2021.
The flower, which was around 45-50cm in diameter, had bloomed recently.
Disappeared
The flower, however, no longer seems to be there.
A Facebook comment stated that they had gone to see it on June 7, 10pm, only to discover that it was "gone". This observation was also supported by some other posts on Facebook.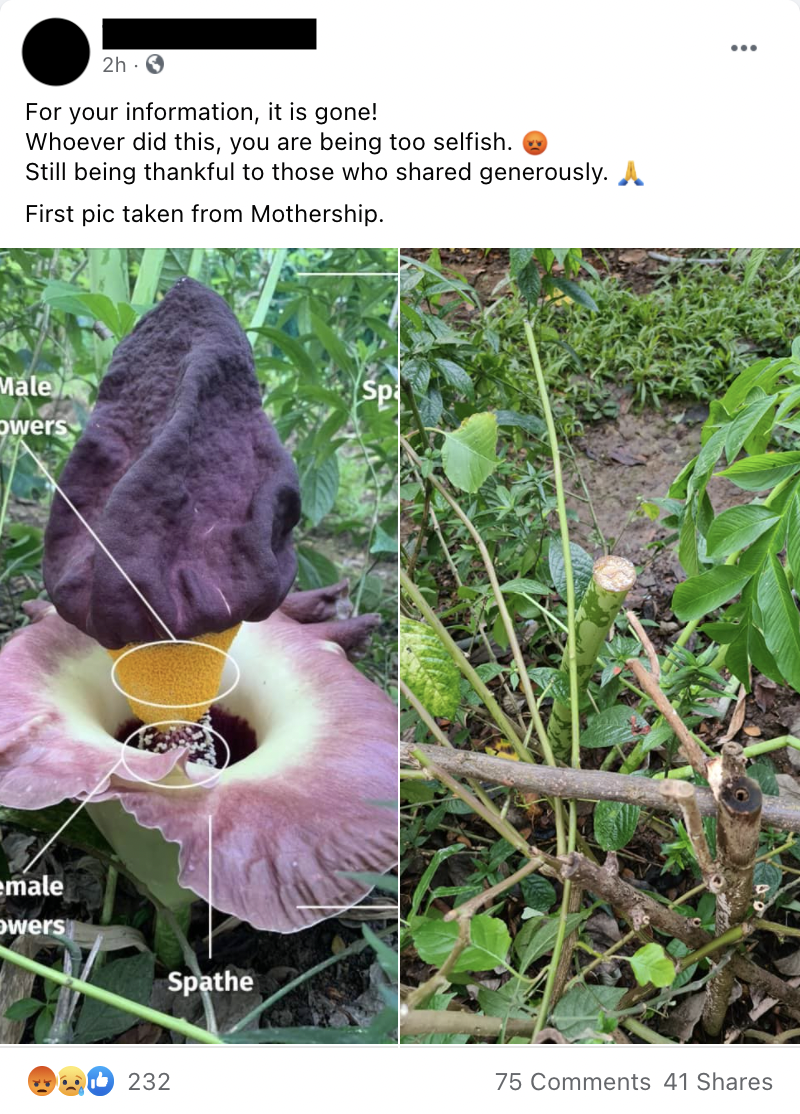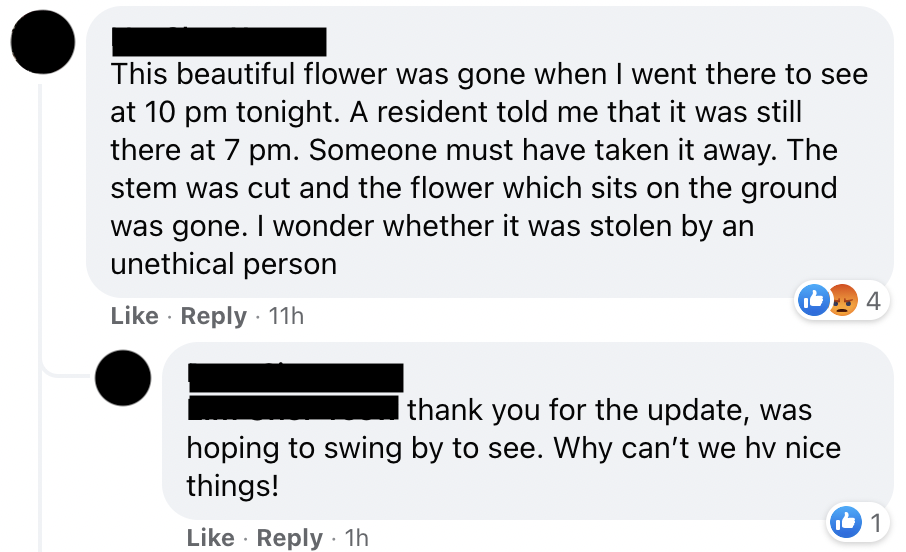 Cut off?
A Mothership.sg reader said that they had made the journey to Block 338 Sembawang at around 10:30pm on June 7.
The reader searched the area for 15 minutes, but to no avail.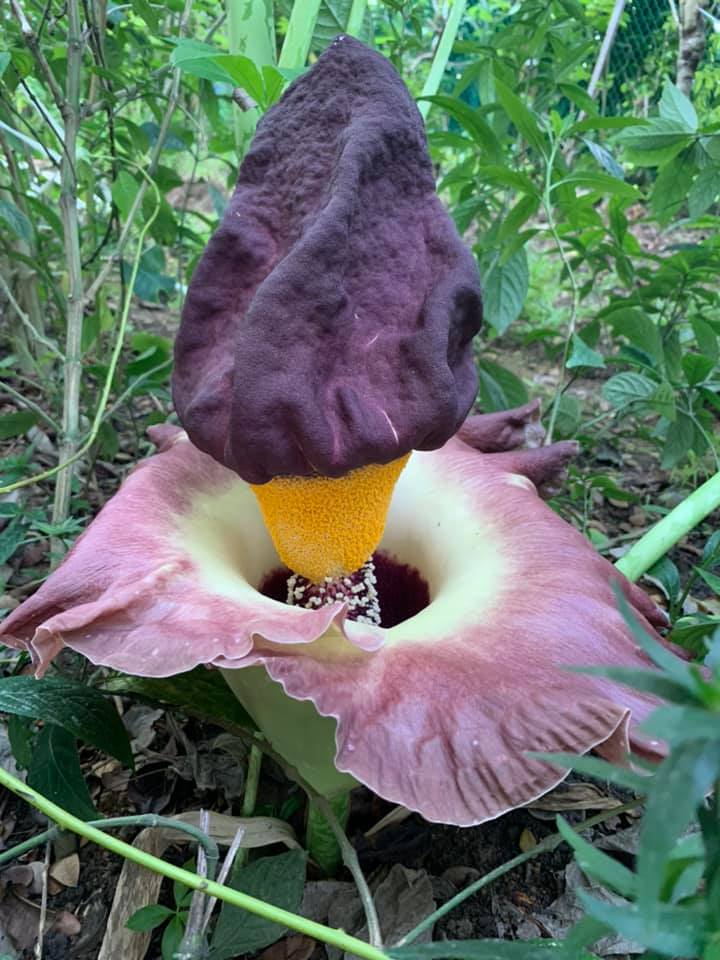 A Sembawang resident told him that people had been flocking to the site of the flower throughout the day until 6pm, and led him to the place where the flower was located.
There, they also met up with some others who were also trying to look for the flower.
"One of them recognised the leaves of the flower," the Mothership reader said. However, all that was left was "just a cut stem and some of the leaves".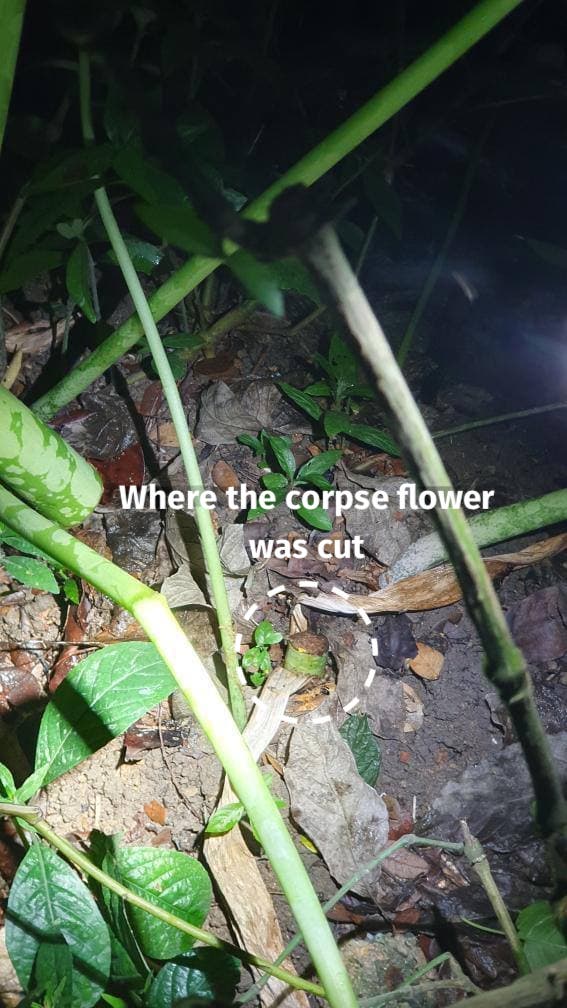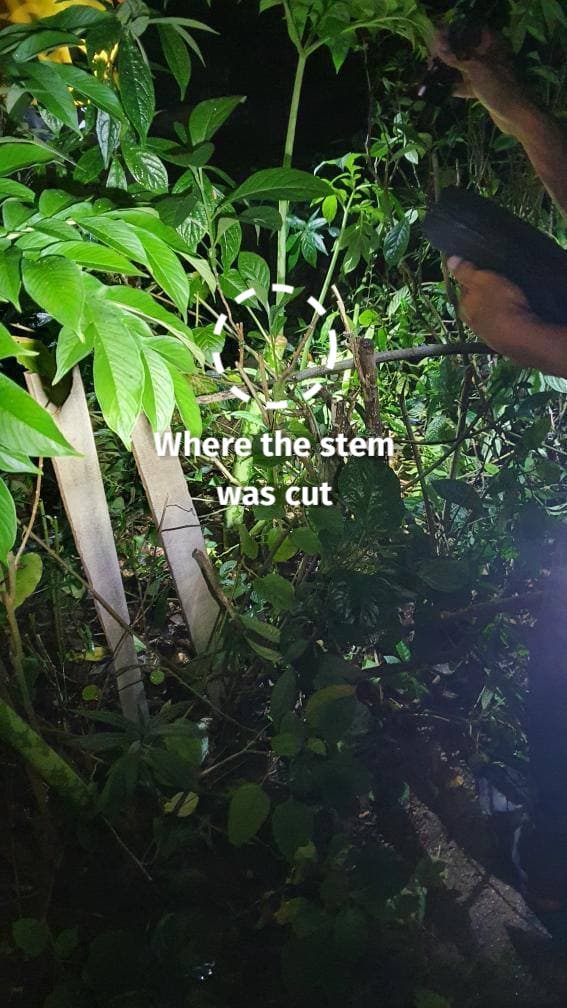 Leaves were strewn haphazardly around that area, and the Mothership reader said it seemed as though the person was trying to "hide" the location where the flower originally stood.
The flower was nowhere to be seen.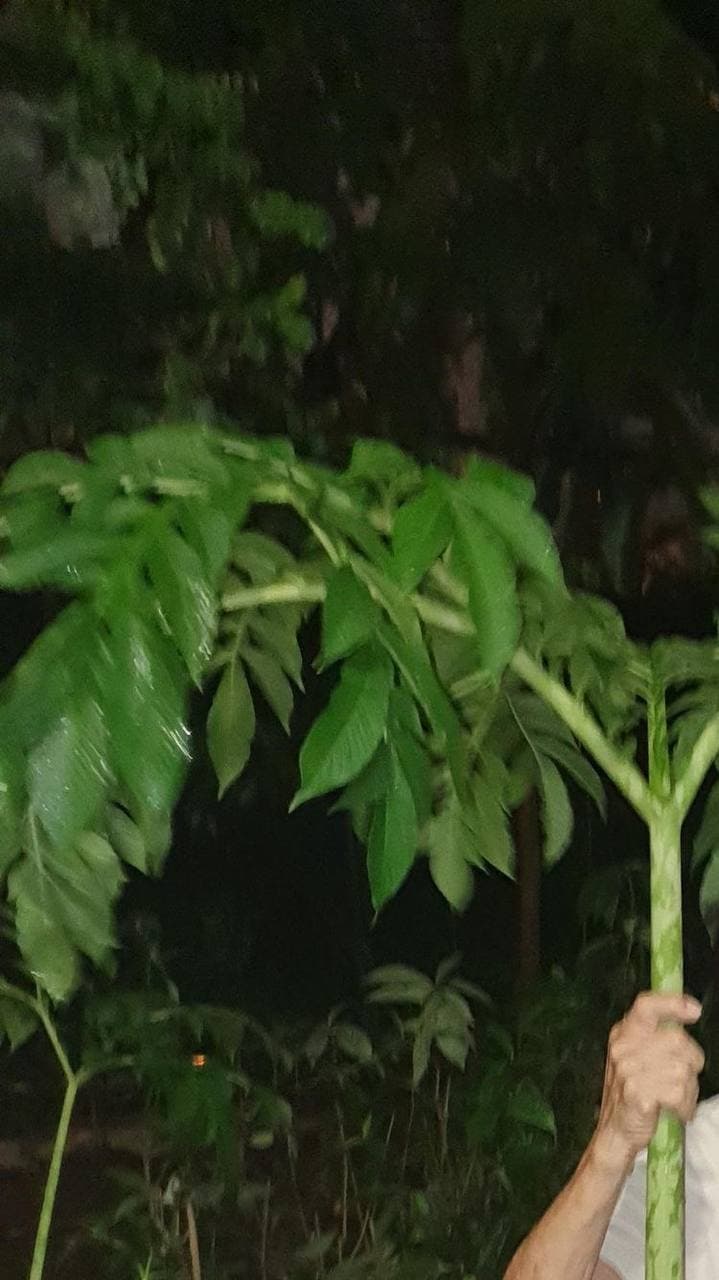 According to the Mothership.sg reader, the last sighting of the corpse flower was at around 7:30pm. Other netizens had reported last sightings around the same time of 7pm as well.
Respect nature
Sembawang GRC MP Lim Wee Kiak told Mothership.sg that he was "sad" to hear about the corpse flower's disappearance.
"I hope we all can be more gracious and caring to our environment and nature. The beauty of nature is be admired, respected and appreciated by all."
Lim said that because the flower had grown in an open area, there are no surveillance cameras in the vicinity.
However, Lim said that he is checking to find out what happened to the corpse flower.
Related stories:
Top image from Lim Wee Kiak/FB and Mothership.sg reader

If you like what you read, follow us on Facebook, Instagram, Twitter and Telegram to get the latest updates.