Follow us on Telegram for the latest updates: https://t.me/mothershipsg
When Joseph Schooling won the 100m butterfly at the 2016 Olympic Games, he brought home Singapore's first gold medal.
And set several new records on multiple levels. And beat world champion Michael Phelps.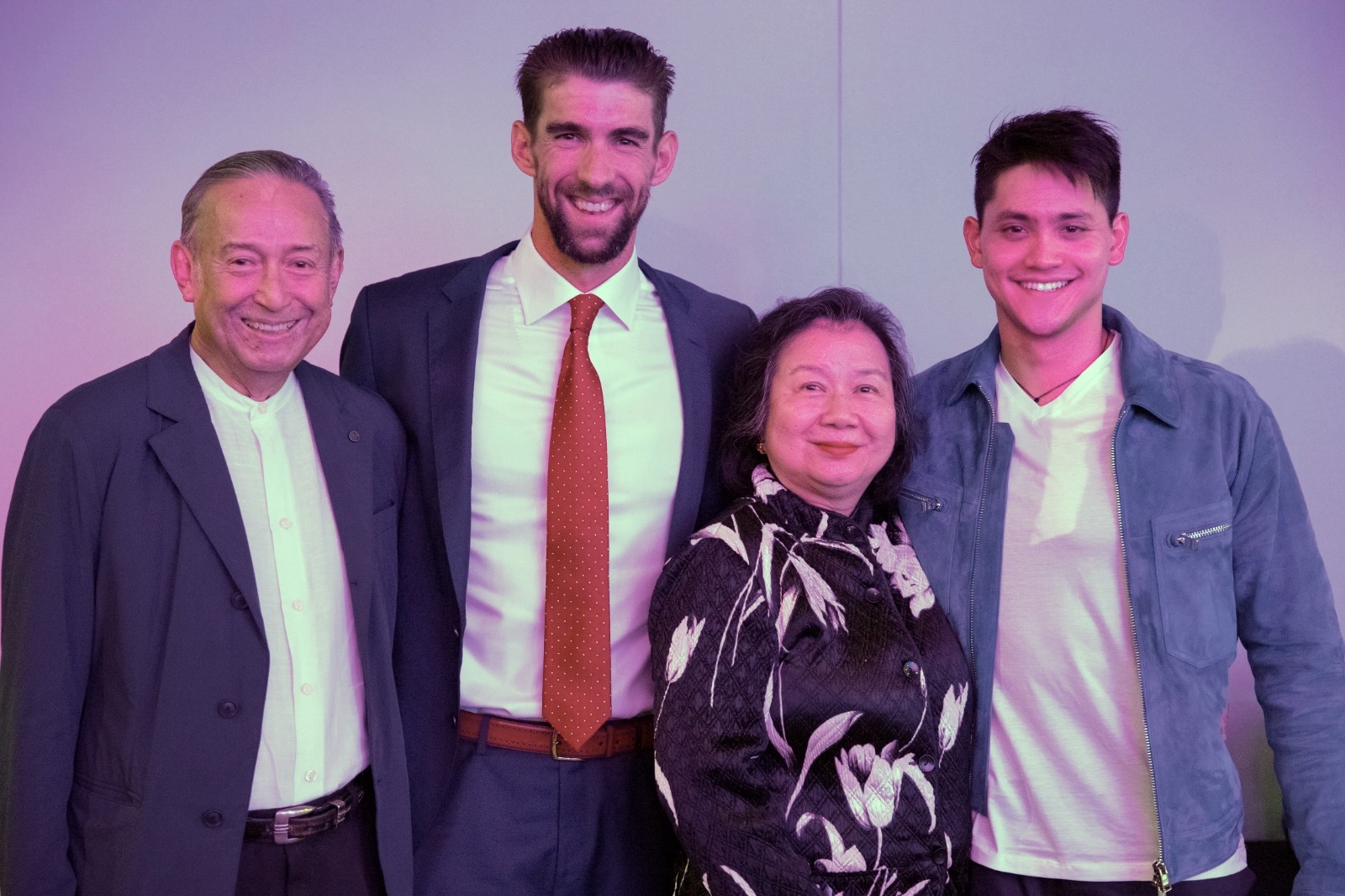 Then came the narratives behind the historic moment — hours and cash poured into grooming Joseph, being sent to the U.S. at the cusp of adolescence, spurning the well-trodden path of academia to beat the odds etc..
However, when we spoke to Colin Schooling — Joseph's father — it was not all these things that were apparent, although they formed the crux of our questions for the 73-year-old.
For one, the word "love" repeats itself often in his answers, whether consciously or subconsciously on Colin's part.
While Colin says that he does not subscribe to any particular parenting philosophy, he stresses the importance of "love, discipline and good manners."
When asked what Joseph might think about his parenting, Colin says that he "[doesn't really know," as the family doesn't dwell on such subjects.
But not all is lost on Joseph, certainly, for Colin added,
"I've seen him [Joseph] quote some of my favourite sayings in various interviews so I guess it's not a case of one ear in and the other ear out!"
No expectations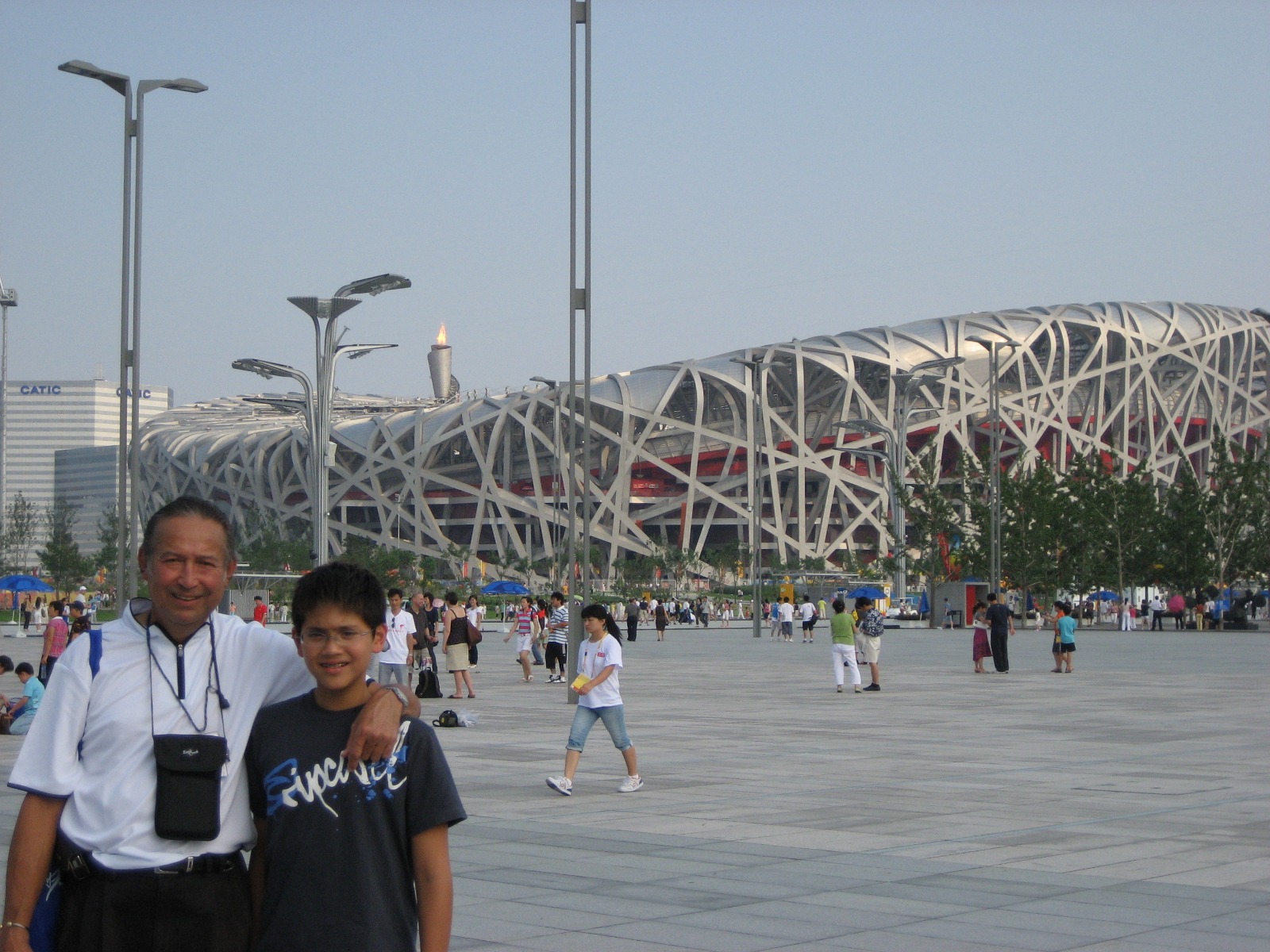 Despite Joseph's mammoth achievements, Colin told us that he and his wife, 66-year-old May Schooling, have "never ever" placed any expectations on their only son.
"We believe strongly in giving him all the support and love he needs for him to excel in whatever he chooses to do," he said.
And choose Joseph did.
By now, you might have heard of the famous story of eight-year-old Joseph waking his father up at 5am, while on a holiday in Malaysia, for swim practice — after two hours of sleep, mind you.
It was from that moment that Colin took Joseph's aspirations to go to the Olympics seriously, the story goes.
Great lengths
But the road to triumph never did run smooth.
"We faced many challenges along the way, but each challenge we faced was handled with a lot of tolerance, stamina (both mental and financial) and love and belief in our son," Colin said.
https://www.instagram.com/p/BVfI3TDFfDk/
In a 2017 interview with The Straits Times, May lent some credibility to the S$1 million figure that paved Joseph's way to the Olympics.
With "school and swimming fees, housing and airfare for the family travelling up and down" amounting to about US$100,000 (which converts to roughly S$132,000 now) annually over eight years at that point, the figure is not too much of a stretch, it seems.
"All I know is that I'm always looking for money somewhere or other. But Joseph was quite lucky in the sense that things fell into place," May candidly revealed in the interview.
Colin and May are pivotal parts of the winning formula, and it's not just about the money — beyond funding Joseph's dream, they were also his managers, cheerleaders, and support pillars.
https://www.instagram.com/p/BJa6Ab_BJU9/
"Careful monitoring and research" was carried out to make sure that Joseph had the best resources available to help him along the way, Colin said.
To compete on the global stage and keep themselves up to date on the benchmarks around the world, Colin would also hang on the refrigerator an updated schedule of events, times to beat, and times expected to perform against the various meets locally, regionally and the in the U.S. — all to propel Joseph to be best in the world.
"We've always had a firm belief that our son can achieve great things in the pool. But we also had to convince others," the older Schooling added.
To do so, he kept a detailed record of Joseph's performance in every swim meet that he had participated in, whether locally or abroad.
It was a steadfast undertaking which spanned many years, from Joseph's childhood to the day he left Singapore.
Colin also educated himself on the latest techniques and technical information with books, even becoming "close friends" with some of the best coaches in the world in the process.
Undercurrent of unconditional support
https://instagram.com/p/BXjkz2Wlyfy/
But perhaps most touching about the whole thing is his quiet, unyielding belief in an eight-year-old's aspirations — a belief that we might have taken for granted, thanks to Joseph's glorious achievements and the benefit of hindsight.
"We just did what we would do for each other," Colin slid in casually when asked about his devotion to his son's dream.
When it comes to discipline, however, Colin is a "firm believer" of not using physical violence.
Rather, he and May choose to "explain and rationalise", if they needed to explain their point of view.
The future
As you read this, Joseph is preparing in the U.S for the Olympics this year.
While Colin acknowledged the danger of the Covid-19 situation abroad, he also expressed his trust in Joseph when he said that the family must also "exercise good sense" in knowing that Joseph practises all the necessary precautions to keep himself safe.
Although not for the first time, distance has made things difficult for the tight-knit family, but Colin (and May, we'd wager) understands, better than anyone, what is at stake.
https://instagram.com/p/B7gDr2-hPI5/
"Being absent from each other for long periods is one of the major sacrifices we have to accept, as he has a 'mission' to accomplish for himself, nation, family and friends," the senior Schooling said.
To compensate for the distance, the father and son duo call or text each other every day.
26 years into the journey, Colin's biggest takeaway is to be able to love and care for his son, and in return, feel "loved, wanted and cherished".
Contrary to what you might think, his advice to other parents includes letting their children enjoy their childhood, even as they dream big.
We gotta admit, that's a fine balance that not everyone can toe, although Colin seems to have done a superb job of it.
Top image via May Schooling, Joseph Schooling's Instagram page
If you like what you read, follow us on Facebook, Instagram, Twitter and Telegram to get the latest updates.