If you didn't know yet, KFC has launched the Cheesy Zinger Double Down, which is the cheesier version of the bunless and all meat Zinger Double Down.
For S$9.50, you get a Cheesy Zinger Double Down, medium fries and regular Pepsi Black, which is just about enough to fill one up.
Taste test
Having tried the previous iterations of the Zinger Double Down (last year there was the Mozzarella Zinger Double Down), I know that it can be surfeiting so I prepared ahead by skipping breakfast.
Surprisingly (and thankfully), it didn't look as big as I thought it would be.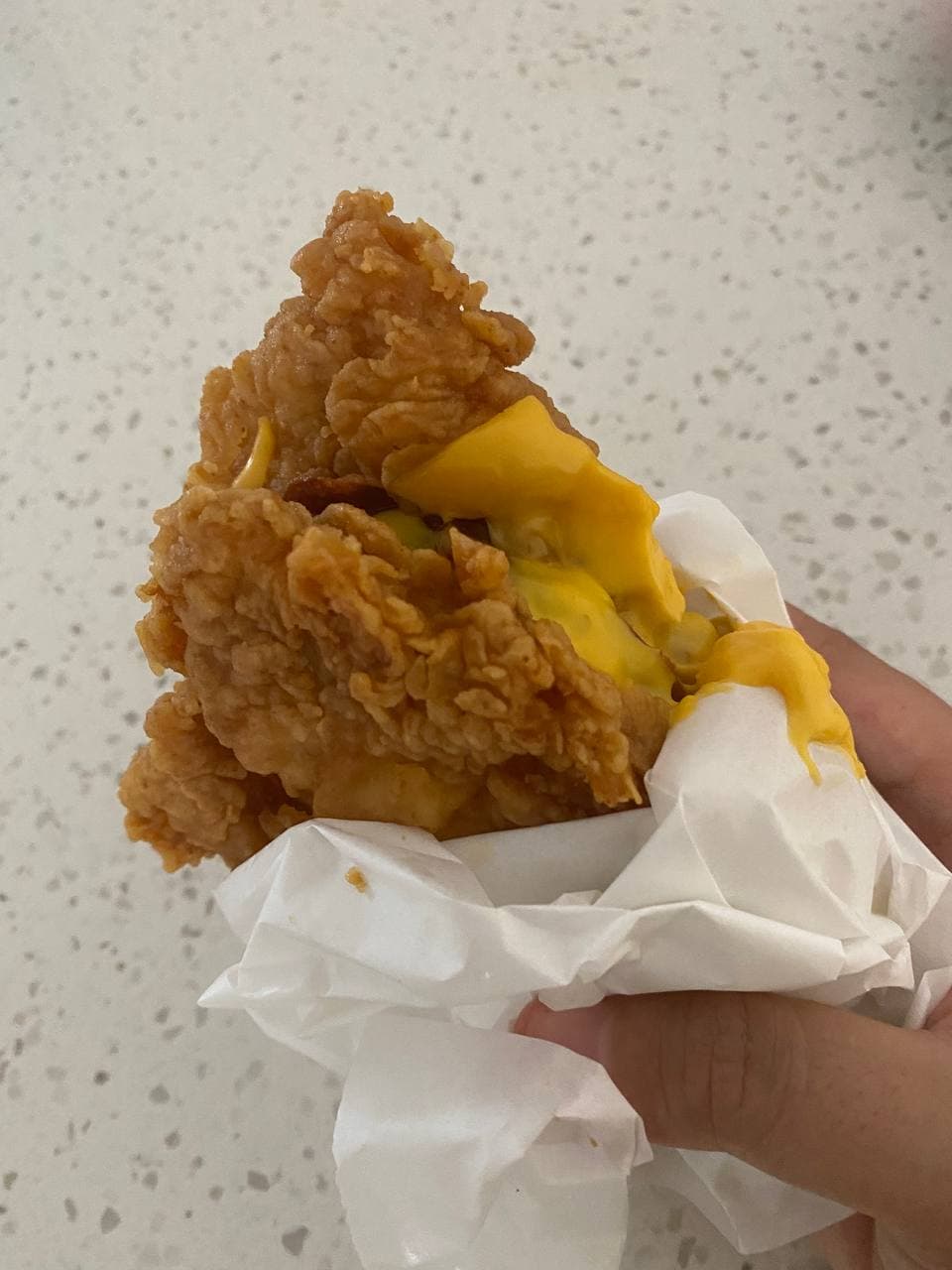 And that's a good thing (for me at least) because this is a bunless burger made of two deep-fried Zinger fillets, a cheese slice, some cheese sauce and turkey bacon.
Here's my experience with this Double Down:
First bite: Nice. Juicy, spicy Zinger fillet and cheese sauce really goes well together. A little too salty for my liking, but nothing a sip of drink couldn't fix.
Second bite: Still nice. I got a little bit of everything in one mouthful.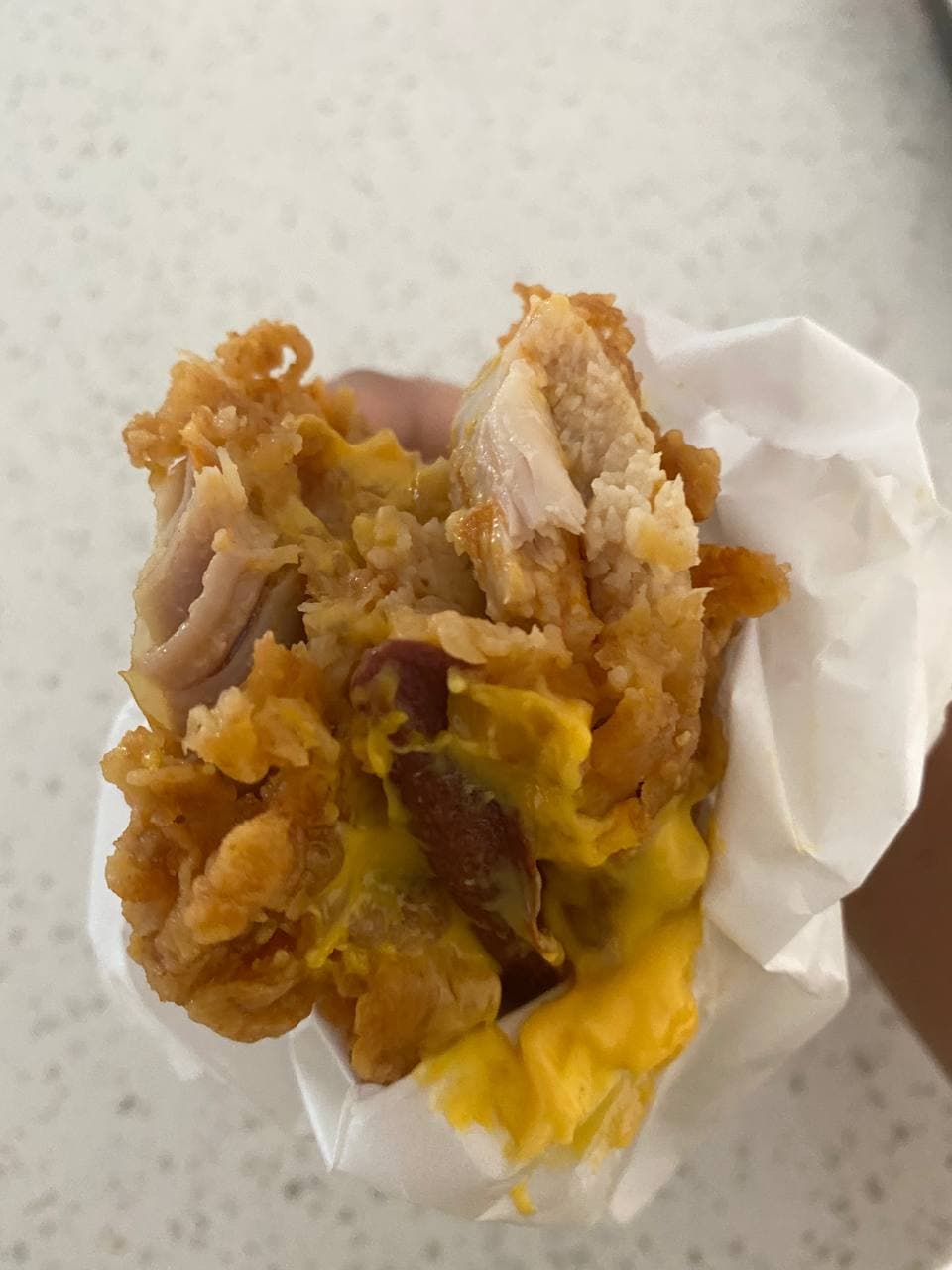 Third bite: Nice, but getting a little jelak. I'm starting to think there is such a thing as too much cheese.
Fourth bite: Not bad. I needed to take a break by eating some of the fries because I was missing some carbs.
As a normal person who is okay with vegetables, I wish there were a few pieces of lettuce in it to cut the jelakness as well. But that's just a personal preference.
For S$9.50, I think it's worth trying at least once. It's a novelty meal and is actually quite filling.
Final score: Nice if you can pace it well. 7/10.
This very honest review is once again, not sponsored. 
Top image by Fasiha Nazren.
If you like what you read, follow us on Facebook, Instagram, Twitter and Telegram to get the latest updates.