It's not surprising to see Changi Beach crowded with people on a weekend morning, as residents in Singapore turn to nature for respite.
However, it definitely came as a shock to one nature lover to see a large number of people blatantly catching and collecting intertidal wildlife at the beach on June 13.
Beach goers digging marine creatures blatantly
According to photos and videos shared to Singapore Wildlife Sighting Facebook group by Daphne Ting, many families with young children were carrying metal tongs, pails and buckets at Changi Beach this morning (June 13).
Ting was at the beach for her usual walk but was greeted by this "horrible scene" at around 6:45am to 8am.
Speaking to Mothership, Ting said that she initially thought the groups were participating in a regular intertidal walk conducted to educate members of the public about marine creatures.
She later realised that the people were actually digging sea creatures out and shouting to each other at the beach.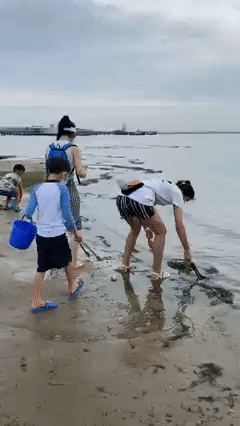 Along with the photos and videos she posted, Ting shared that she was aghast at the destructive act, and the sheer number of people gathering at the beach. She said in the post:
"Correct me if I'm wrong, but we're not supposed to bring back marine creatures from the beach right? Much less dig up many, many holes searching for these marine creatures and wrecking the entire shore?

What I saw today were groups and groups of people armed with shovels, tongs and pails, happily collecting crabs, fish, shells, sea cucumbers, eels, jellyfish and even sea anemone etc. What do you even do with an anemone!? And we're supposed to only be going out in (twos) during this heightened phase too, and as families for essential reasons only."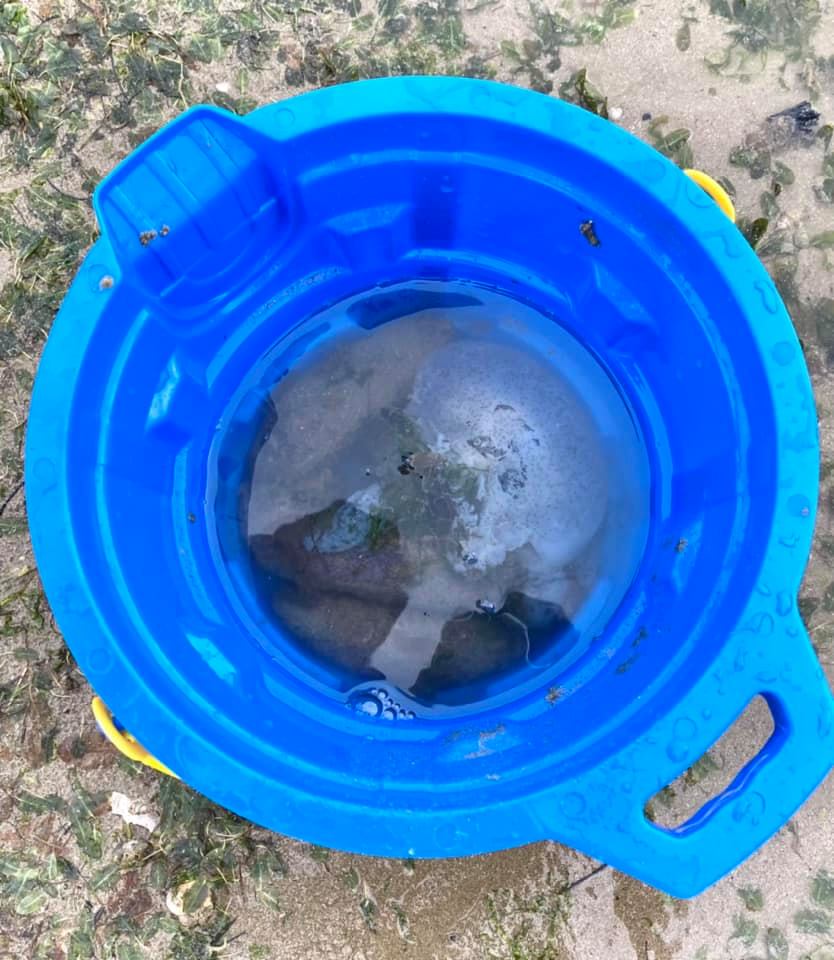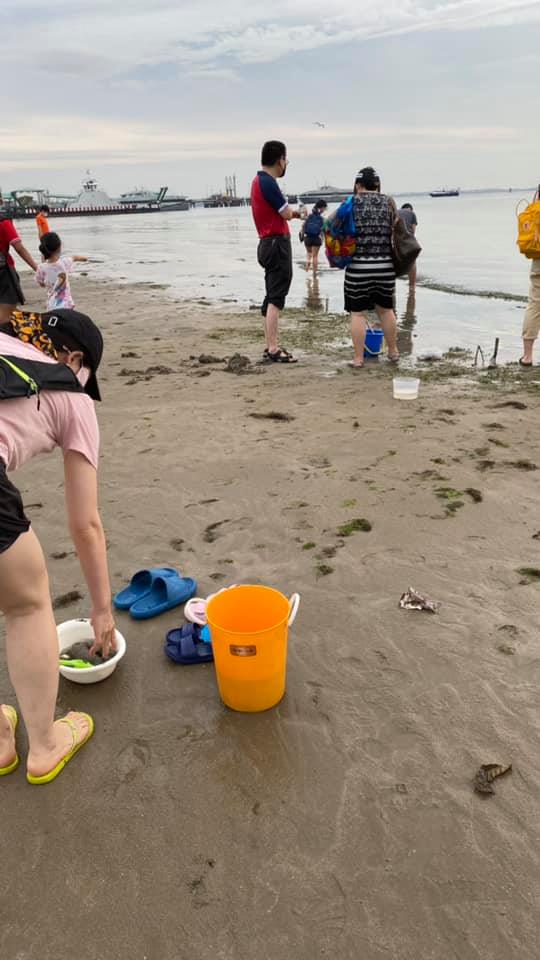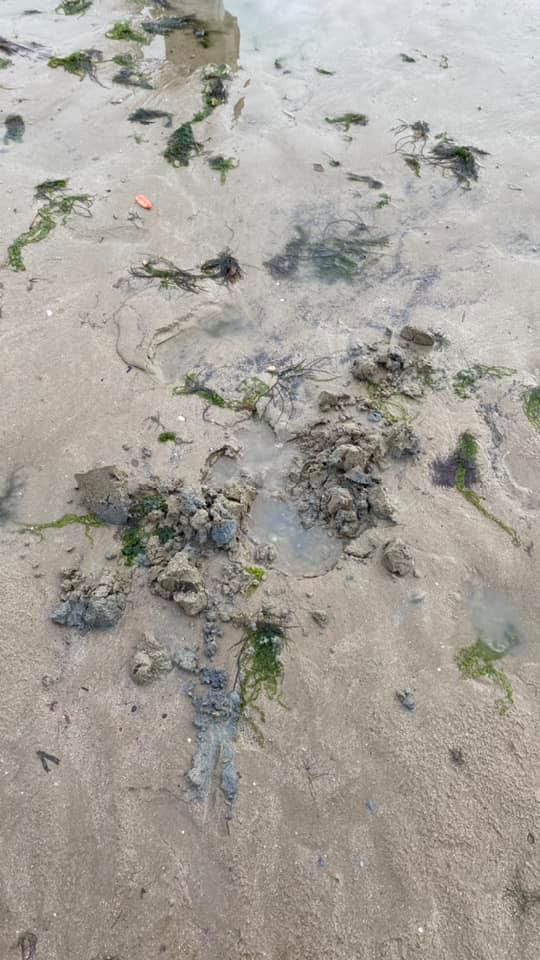 Ting told Mothership that, other than herself, there was another couple who was also upset at this scene and tried stopping the groups or asking the groups to release the marine creatures that they collected in their pails. But they were ignored.
While she has observed the crowds at the intertidal sites building up in recent weeks, this is the first time she saw a large crowd harvesting wildlife.
Ting also observed no authorities at scene to stop the beach goers from damaging the nature site.
Ting added that she hopes there can be some clear signboards or stricter enforcement to prevent such situations from happening.
"Because without clear rules or signboards, it's difficult for regular beach goers to even intervene in any way," she told Mothership.
Fan clams wiped out at one part of Changi Beach
Just two weeks ago, the nature community in Singapore was also alerted to a large amount of fan clams being harvested at Changi Beach, leaving plenty of broken shells behind.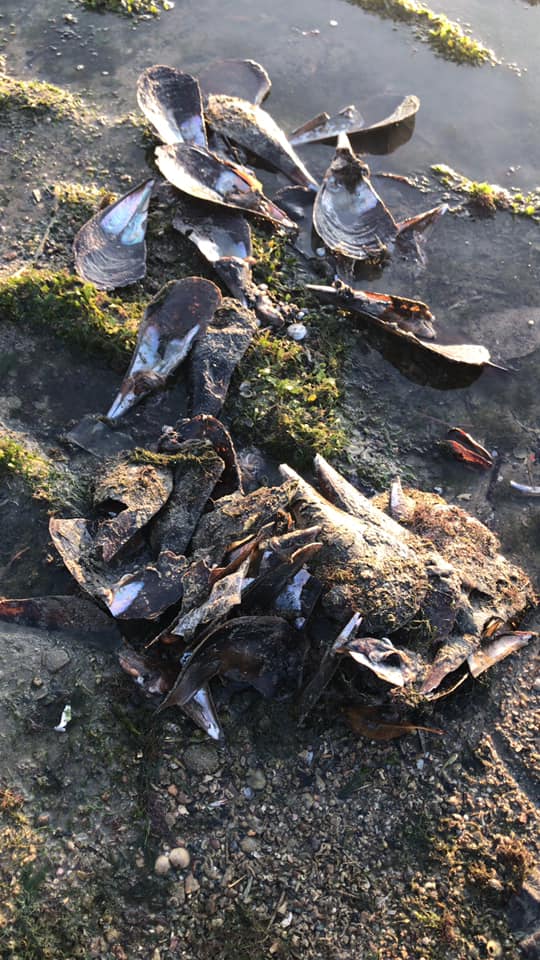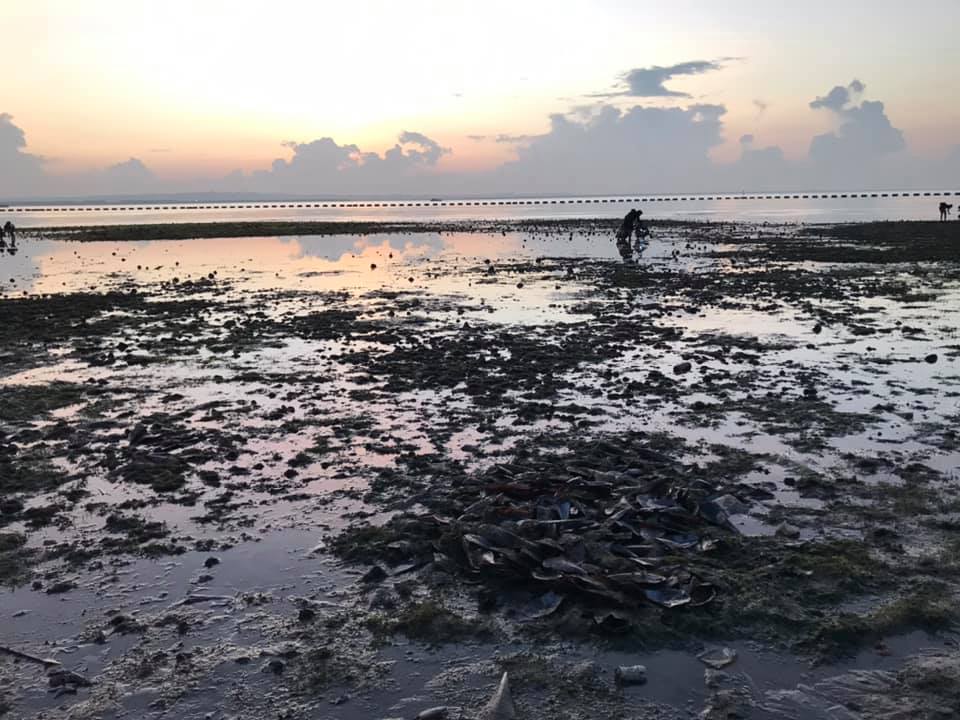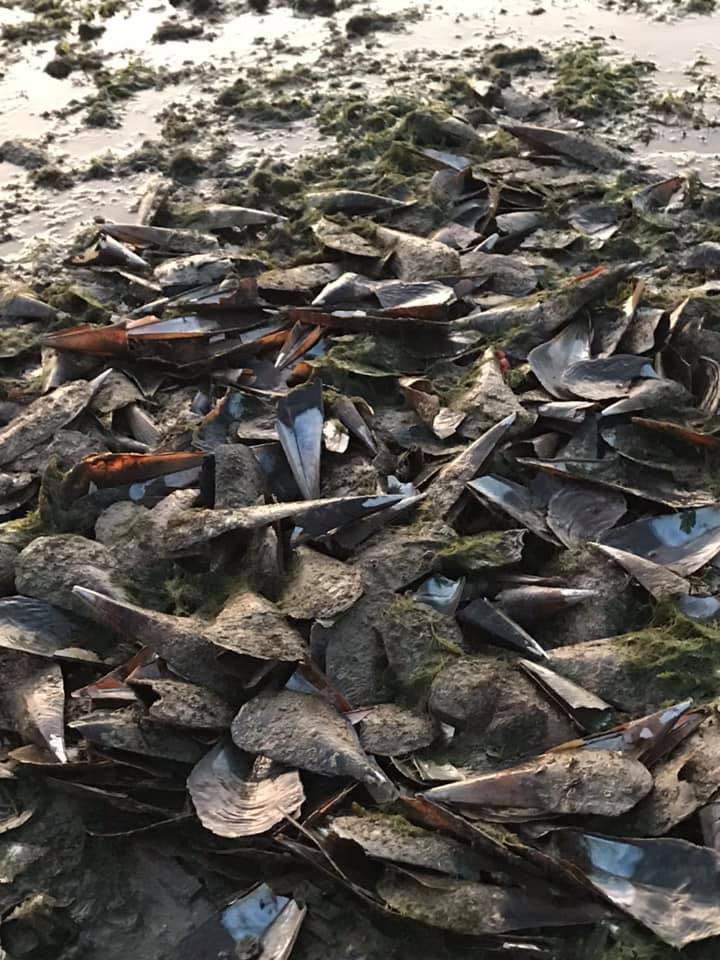 NParks: Suspected fan clam harvesting at Changi Beach not an offence
In response to a query from Mothership on June 3, Group Director of Parks at the National Parks Board (NParks), Chia Seng Jiang, said that while it is an offence to kill, trap, or take any wildlife without approval from the Director-General of NParks' Wildlife Management under the Wildlife Act, some wildlife are exempted from it.
These include myna birds, pigeons, crows, and "invertebrates like shellfish that are not prescribed as protected wildlife species", Chia said in a statement to Mothership.
Chia's statement added that there are areas designated to protect marine biodiversity, including the Sisters' Islands Marine Park, Sungei Buloh Wetland Reserve, Labrador Nature Reserve's rocky shore, Chek Jawa Wetlands, and the waters around Coney Island Park as 'No Fishing' areas. 
Picking shellfish or any wildlife will be an offence in these areas.
Mothership has reached out to NParks for further comments.
Top photos by Daphne Ting
If you like what you read, follow us on Facebook, Instagram, Twitter and Telegram to get the latest updates.