Report unpleasant users to Carousell, and let the platform take action.
This is Carousell's response to a recent incident in Singapore, where a user of the platform responded to a rude seller by posing as another buyer, just to meet the seller in person.
Just report or block the user
According to Carousell, the seller in this incident has been suspended, as his behaviour violates the platforms community guidelines.
"Carousell does not condone offensive behaviour of any kind, including the use of profanities," said a Carousell spokesperson.
The platform also emphasised that they are "committed to maintaining a safe and conducive environment for everyone to sell and buy".
Users who face similar situations should either report the listing, or report the user, and allow Carousell to take immediate action, said the platform.
Carousell also uploaded an infographgic to Instagram Story, referencing the incident.
In the infographic, the platform encouraged users that are unhappy with their experience not to "go outside settle", but rather, to report any unpleasant behaviour to Carousell, or simply block the user involved.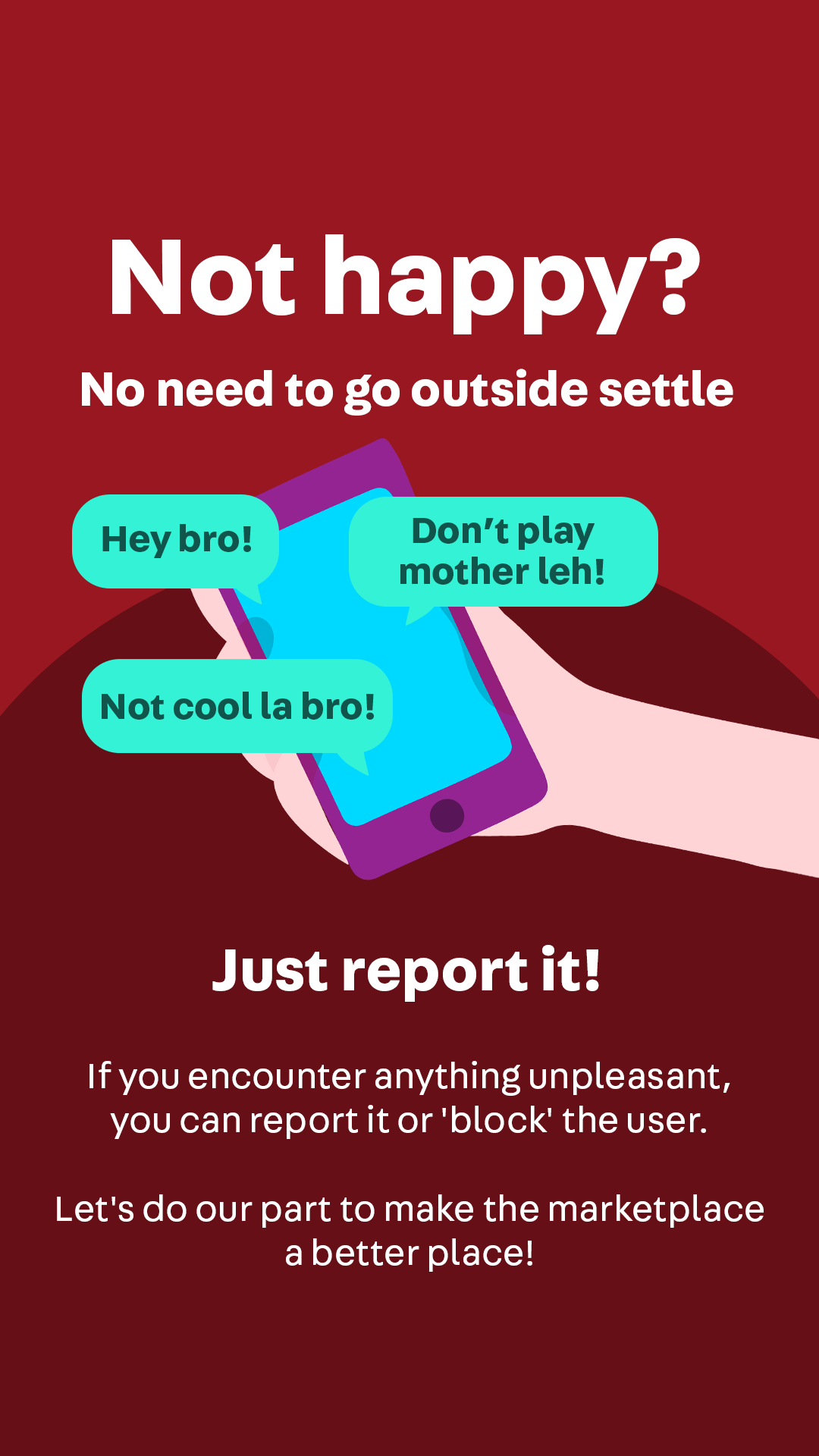 Top image via Carousell and Twitter.
If you like what you read, follow us on Facebook, Instagram, Twitter and Telegram to get the latest updates.