Yoo EunHye - a new mum in her mid-thirties - barely has any wrinkles or laugh lines, and boasts a youthful, glowing complexion.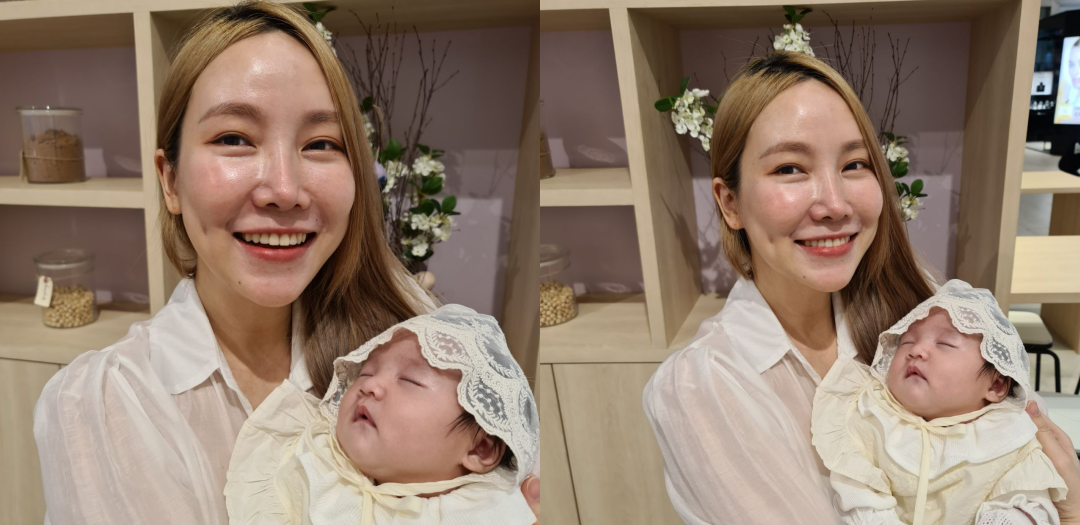 My first instinct would have been to ask her for the brands of skincare products she was using, but that would be making a common "misstep", one that most Singaporeans fall for - a misconception which Yoo seeks to address through Unnie K-Shop.
Started webshop to bring in high quality Korean skincare products
Yoo came to Singapore five years ago from South Korea.
When she started working as a professional beautician, many of her customers noticed her radiant skin and naturally started asking Yoo about her skincare routine.
Yoo was more than happy to share what she was doing.
However, she quickly came to realise that there was one obvious problem while making recommendations - the products that she was using weren't available in Singapore.
"I tried to find similar products in Singapore...or those from the same brand or have similar ingredients, but I couldn't," Yoo said.
Even the ones that were available in Singapore were "totally different" from what she was using.
The next best option was to then buy and ship products from South Korea, but she ran into another major roadblock: many Singaporeans aren't able to get products from Korean skincare companies.
The reason?
Many of these brands only accept payment via a Korean bank account and they only deliver to local addresses.
She highlights that this is because the Korean local markets are already strong enough for them to be self-sufficient, whereas those who focus on an export business "are not suitable for use in my opinion", Yoo says.
The beautician realised that she could help solve this problem, by setting up a business that would bring in good products that she's using into Singapore.
Making use of her connections back home, she set up Unnie K-Shop together with her Singaporean husband Dave Sito and another co-investor, in November 2019.
Filling in a beauty gap in the Singapore scene
After being advised so by her co-investor, she decided to go into selling and demonstrating the use of the products on Facebook Live, as it was a way to reach out to a bigger audience without spending an exorbitant amount on marketing and social media ads.
Looking at the Facebook Live scene, she saw that Unnie K-Shop could help address a market gap: in comparison to South Korea, the Singaporean beauty scene was rather sparse.
"I realised that there are a lot of sellers using Facebook Live, but very few of them actually sell skincare...[In general]...there is also a huge information gap due to language differences and the culture...in Singapore we don't have beauty channels where they talk about how to use [skincare] products on a daily basis, but in Korea , it's like perfectly normal...that's how we realised that there is an opportunity to bring real good products and teach people how to use [them]."
In doing these Facebook Lives for Unnie K-Shop, Yoo had to cross several hurdles.
The first was the language barrier: speaking on live video is one thing, but doing so having to use a second language was a different ball game altogether for her.
As she had no formal training in English, the first few Facebook live videos saw her struggle to confidently demonstrate and explain how to use the skincare products.
She had to have Sito her husband, who would help translate and support her during the livestream, to develop confidence.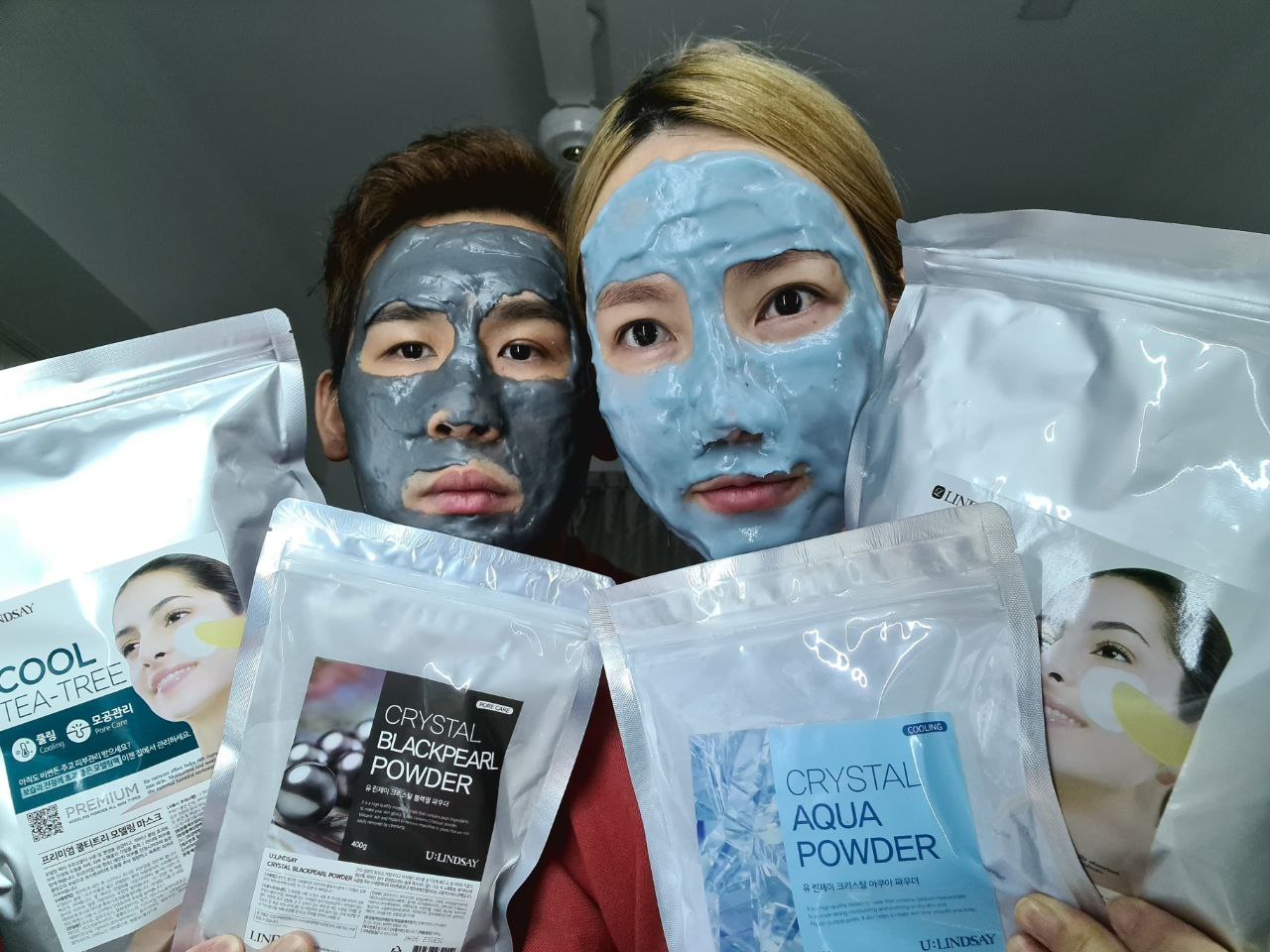 To her surprise, Yoo says that viewers have been very welcoming and accepting of her. After receiving plenty of positive comments, she developed the confidence to host these Facebook Lives alone.
"Despite my bad grammar and inadequate vocabulary, they understand me. Maybe they bought the products because they understand what I was trying to convey via my body language and the fact that I use the same products that I sell which led them to trust me."
Pandemic pains and surprising growth
Surprisingly, it was the Covid-19 pandemic that brought them both the most substantial growth in their business.
While the average number of viewers for their live shows have remained steady, they started experiencing high volume of customer enquiries over the last year.
Initially, they started by opening sales only during the live sessions, but one particularly great outing led to Yoo's team having to spend three full days to answer all messages.
In order to efficiently manage the increase in sales, they built a website to assist them with taking orders.
Unfortunately, they ended up crashing the site within minutes during yet another product launch, the Oxytical Vial 3.98, which have sold out four batches at the time of writing.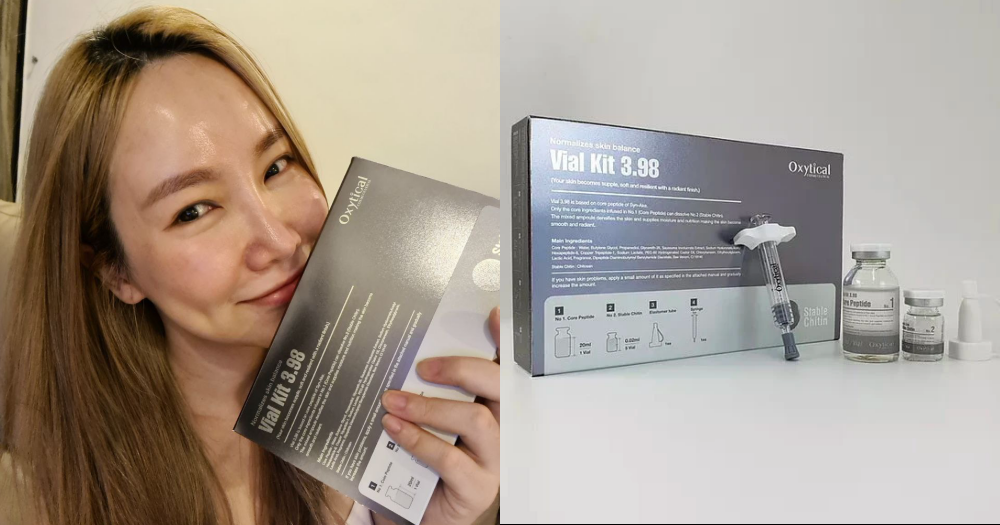 Yoo recounts how she had to conduct an emergency Facebook live session to hold half of her customers from ordering first, while another half of her customers went into the website to input their orders.
Some even decided to only go into the website in the wee hours of the night to secure their orders.
Eventually, Yoo had to move Unnie K-Shop to Shopify's platform to better manage the overwhelming demand.
Importing the products from Korea also became another pain point.
Previously, all their products were sent via air freight, and this caused not one, but three whole merchandise batches getting stuck at South Korea's Incheon Airport with no clarity on delivery dates during the initial lockdown in South Korea.
Debating between refunding her customers or trying to get the products to them, Yoo decided to sink more money into a fourth shipment, which was equivalent to the size of the previous three shipments that were stuck.
This fourth shipment was covered by a shipping company that shipped the products over using their own planes. It was more expensive, but it was able cover all of the stocks that were being owed from pre-orders.
Eventually, all shipments came.
They've quickly moved to include multiple shipping agents and also sea-freight, and things have been more stable in procuring supplies and handling orders ever since.
Overcoming those obstacles, they grew from a very small venture - a humble Facebook live-selling model, to a website hosting a wide selection of curated skincare products from Korea. Product demos are still conducted weekly on Facebook live.
From a small part of her husband's study, to filling up an entire living room, and then moving to a bigger house. Yoo says they are considering renting a warehouse for their products as well.
Ultimately, they want what works for you
Yoo stresses that Unnie K-Shop isn't just another skincare product seller you can find on an e-commerce platform; she emphasises that instead of just selling products, she curates their skincare collection.
In fact, for every hundred products reviewed, she says only 10 of them are given her stamp of approval, and made available for sale on their shop.
"We are real, ordinary people - we're not models. We don't secretly go to aesthetic clinics and spend tens of thousands of dollars to improve our skin. Everything is actually [achieved] via our homecare system which we share with our clients. We demonstrate the products live so that our clients can learn to do the same and ask questions."
Customers can get advice from her via the shop's Facebook page,where she checks with them the products they are using, what ingredients are in their skincare product, and work out why their current products might not work with them.
This might be the defining difference about what she does.
In fact, Yoo's student had said that she much preferred Unnie K-Shop compared to a certain famous Korean skincare seller which was "too big".
"We were very confused. What do you mean that because they're too big, that's why they're not good? [They explained that] because when they want to buy something, they don't know what to buy. It's like you go into a large scale candy shop, and then there are like 50 different candies, you don't know what is good, what matches your skin type, and the differences between the products. There's no recommendation, you're totally lost."
On the other hand, Unnie K shop is extremely open to advising customers on what they should get, and even then only what they need.
A holistic skincare routine is more important than the brand of the product
Yoo highlighted that while many Singaporeans place a big emphasis on the brands, South Koreans are more focused on the ingredients used in skincare products and the habit of a proper skincare routine instead.
This, she highlights, could be the reason why many Singaporeans tend to follow brands, rather than seeking out products by ingredients that might help their skincare concerns.
She also points out that some also "expect one product to [solve] their problems", when it is not a feasible expectation.
"Of course we do have products that specifically target a certain problem, but if you do not follow a holistic routine, it will not be effective, or [the effectiveness] will only be short term. Every skincare step serves a unique purpose.
In line with that philosophy, throughout the interview, Yoo didn't emphasise or push one particular product or line of products, but instead, wanted to impart the importance of a holistic skincare routine, which is far more effective than using a particularly expensive product.
Their hopes, as such, were more centred on what they hope their customers could take away from their shop, rather than what they could buy.
"In Korea. Not every woman is as rich as the average Singaporean girl. So for most of them they don't actually go to aesthetic clinics. Most Korean women only use home skincare routines to maintain their skin conditions; even techniques like micro needling and using modelling mask packs can all be done easily at home.

"What we hope to achieve is more for our customers that they, you know, can learn good techniques, they understand how to choose the product better. They learn more about ingredients and things like this. And we also want them to know that problem skin can be solved with home care solutions they have.
If you're raring to change your skin for the better, drop by their Facebook page and Instagram page to find out how to begin - just drop them a private message for enquiries or a quick consultation, and do visit their website to see what kind of products are available for sale.
Exclusively for Mothership readers, new customers can get S$15 off their first purchase on the website, with a minimum order amount of S$150 with the promo code MS_UNNIE_15OFF. Promotion ends May 31, 2021. Terms and conditions apply.
This article is brought to you by Unnie K-Shop, who's made this writer seriously look at the ingredients list of her skincare products.
Top image via Yoo EunHye
If you like what you read, follow us on Facebook, Instagram, Twitter and Telegram to get the latest updates.