It's been about a year since the implementation of SafeEntry for entering public places in Singapore.
For many of us, whipping out your phone's camera and scanning a QR code has become a rite of passage for entering restaurants, shopping malls and other public places.
However, from May 17, 2021, you will have to use either the TraceTogether (TT) app or your physical TT token instead, to perform SafeEntry.
According to a joint press release by the Ministry of Health (MOH) and Smart Nation and Digital Government Office (SNDGO), having more people participate actively in the TT programme will strengthen digital contact tracing.
This is particularly important due to the recent rise in community cases, some of which remain unlinked.
If you happen to be one of those who haven't collected your TT token, or downloaded the TT app, perhaps now is a good time to do so.
1. Get your token, but take care of it
If you're looking for the easiest way to use TraceTogether, it is to carry the token with you wherever you go. You can opt to collect your physical token, by bringing your original identity card to any community centre in Singapore.
You can also collect tokens on behalf of your family members, by presenting their identity cards.
Of course, the TT token is only useful if you have it physically with you, so you'll need some way to ensure you don't forget it.
For example, you can keep it in your handbag, or your laptop case, or if you're really afraid of forgetting it, you can go relieve your primary school days, by using a cheap but reliable lanyard.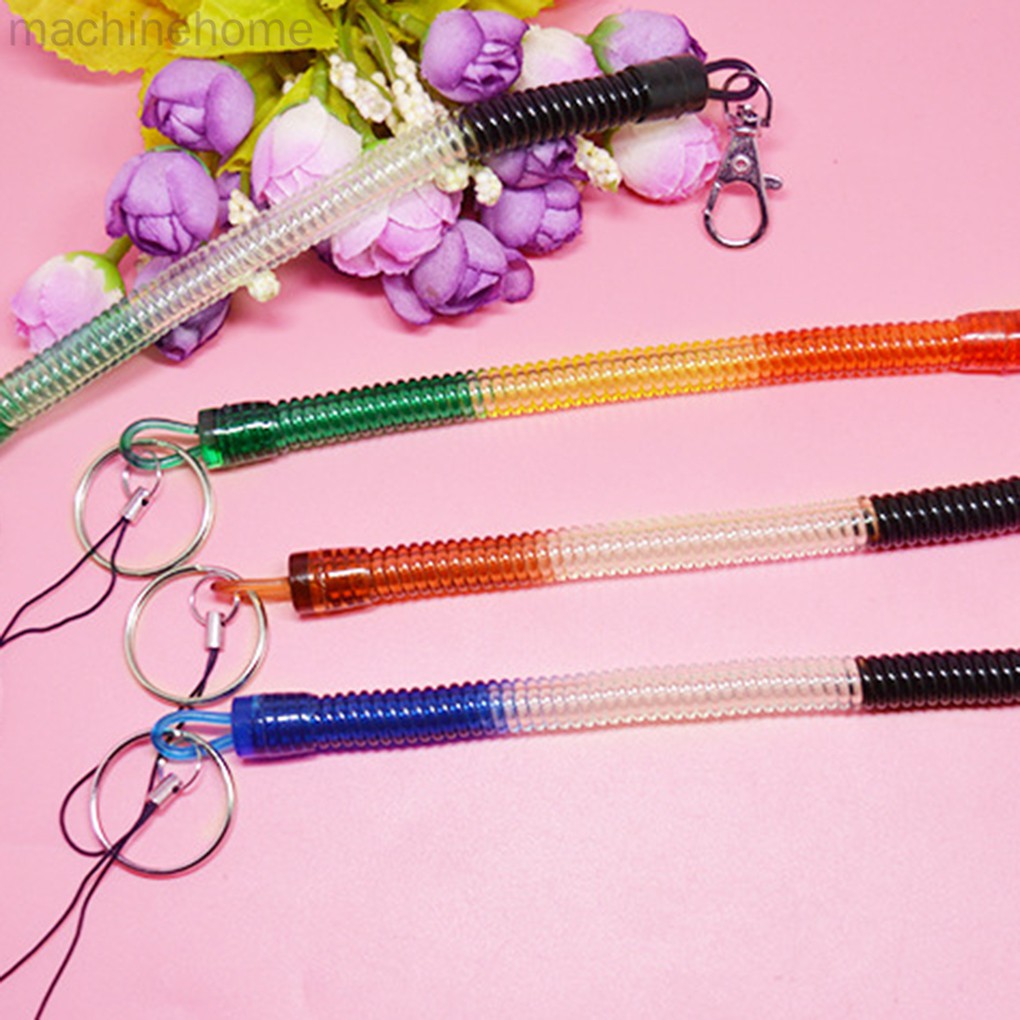 If you intend to use the physical TT token, you need to make sure that it's working at all times.
A blinking green light means it is working, a blinking red light indicates that the battery is low, and a lack of a blinking light means that your token is no longer operational, and needs to be replaced.
While there is no charge to replace faulty tokens due to damage, you will only receive one free replacement token if you lose it (subsequent replacements will be chargeable).
A piece of anecdotal advice from a Mothership staff, who swears by the token: Make sure it is well-protected from external damage.
He's currently on his third TT token, and attributes the lack of longevity of his tokens to the fact that he hung his first two tokens outside his bag on a lanyard, making them susceptible to knocking into things and getting damaged.
If you don't wish to keep cycling through new tokens, better take good care of it. Some swear by token covers — this can range from the very cheap to the very cute to even artisanal leather.
2. If you use the TT app, mind your phone's battery
If you don't wish to carry a physical TT token around, you can always use the TT app on your smartphone instead.
There are two ways you can use the app. The first way is by launching your TT app, and scanning the QR code at the venue.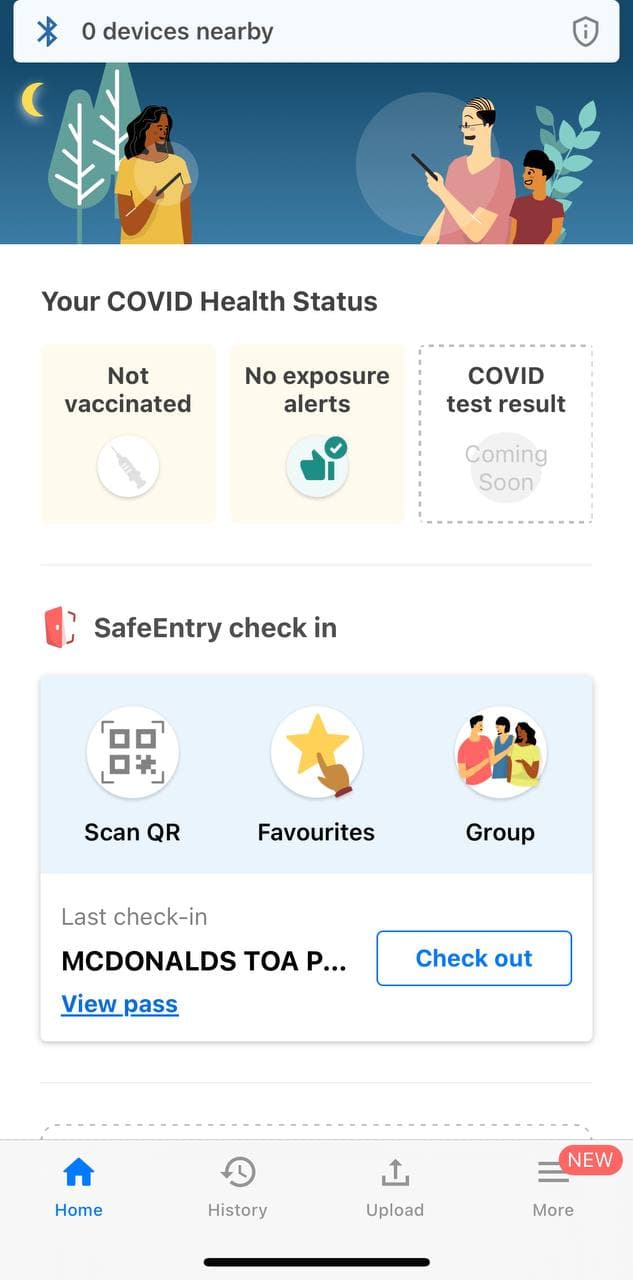 The other way is to tap your phone at a SafeEntry Gateway device, similar to how you would tap a physical token.
You'll still need to open the TT app, but doing this saves you the step of scanning a QR code.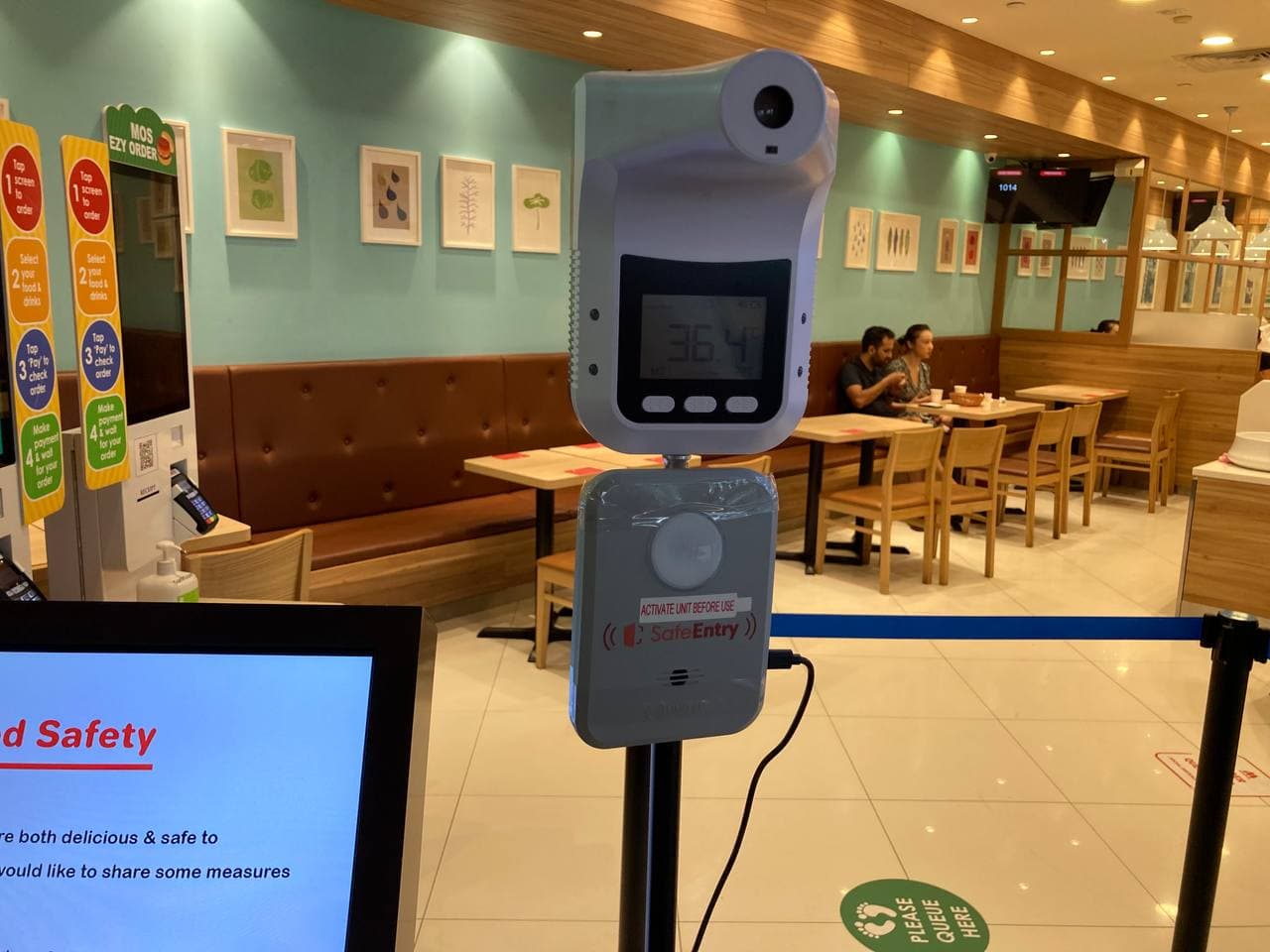 When you hold your phone near it, the Gateway will beep and show a green light, indicating that you have successfully checked in.
However, this will not work if your phone is out of battery power. So if you have issues with battery life, you might want to bring your TT token as well, as a back up.
SafeEntry Gateways will be mandatory at a range of venues from Jun. 15, including F&B outlets, schools, sports and fitness centres, healthcare facilities, bank branches, and more, so you can expect to use TT even more.
3. Add your favourite locations
For most people who find their smartphones are indispensable to their daily lives (like myself), you will probably feel that the TT app is the easier option to use.
And for the smartphone user, there are plenty of nifty tricks that you can use to make your life easier, many of which have already been shared within the last year.
For example, did you know that you can save your favourite locations on the TT app, making it easier for you to check in without having to scan a QR code?
Just fire up your TT app, head to Favourites, and add your selected locations: be it your office, the nearest shopping mall, or the McDonald's that you frequent way too many times.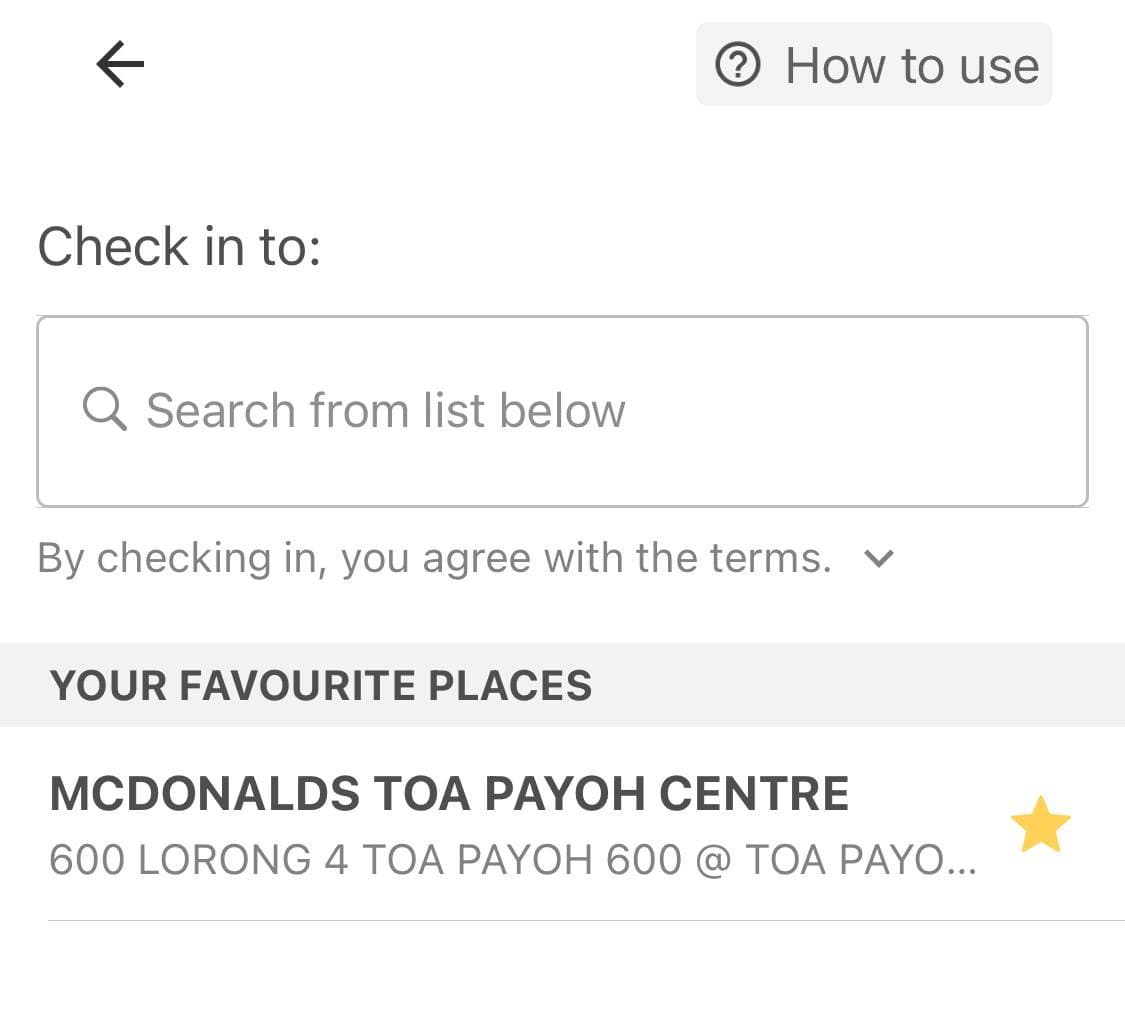 Now you don't have to crowd in front of a solitary QR code, and compete with other people to scan it.
This is a similar function to saving favourites on the Singpass app, but if you used that function previously, you'll now have to re-bookmark your favourites on the TT app.
4. Move your TT app to your homescreen
Another way to improve your TT experience is to move your TT app to your phone's home screen, something that can be done with both iPhone and Android devices.
Doing so allows you to access your TT app easily, so if you're someone who has a ton of apps, this can be rather useful.
You can also set up a widget on your home screen, just for the TT app: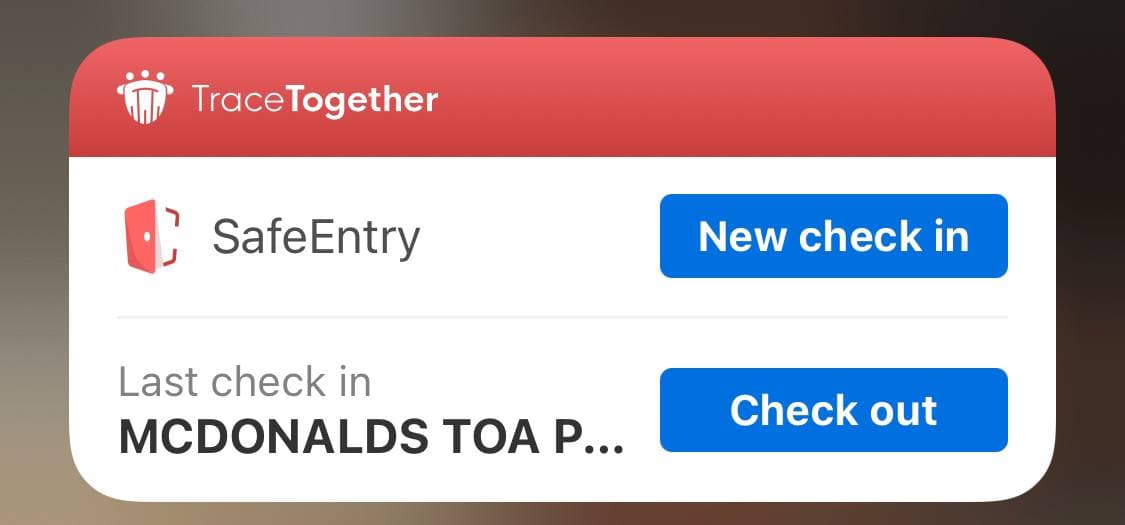 The widget allows you to press "New check in" without needing to open the app, and you will be able to scan your QR code immediately.
Checking out of a location is equally simple, as the widget displays a "Check out" button for your last checked-in location.
Another tip if you happen to use an iPhone: performing a long press on your TT app will give you a shortcut to check in, saving you a few seconds.
5. Scan QR codes by tapping your iPhone
iPhone users can also scan TT QR codes, by simply tapping the back of their phones.
Detailed steps on how to do so can be found in this article here:
Two things to note though: you can only use this shortcut if your iPhone is already unlocked, and this shortcut is only available on iPhone 8 and newer models.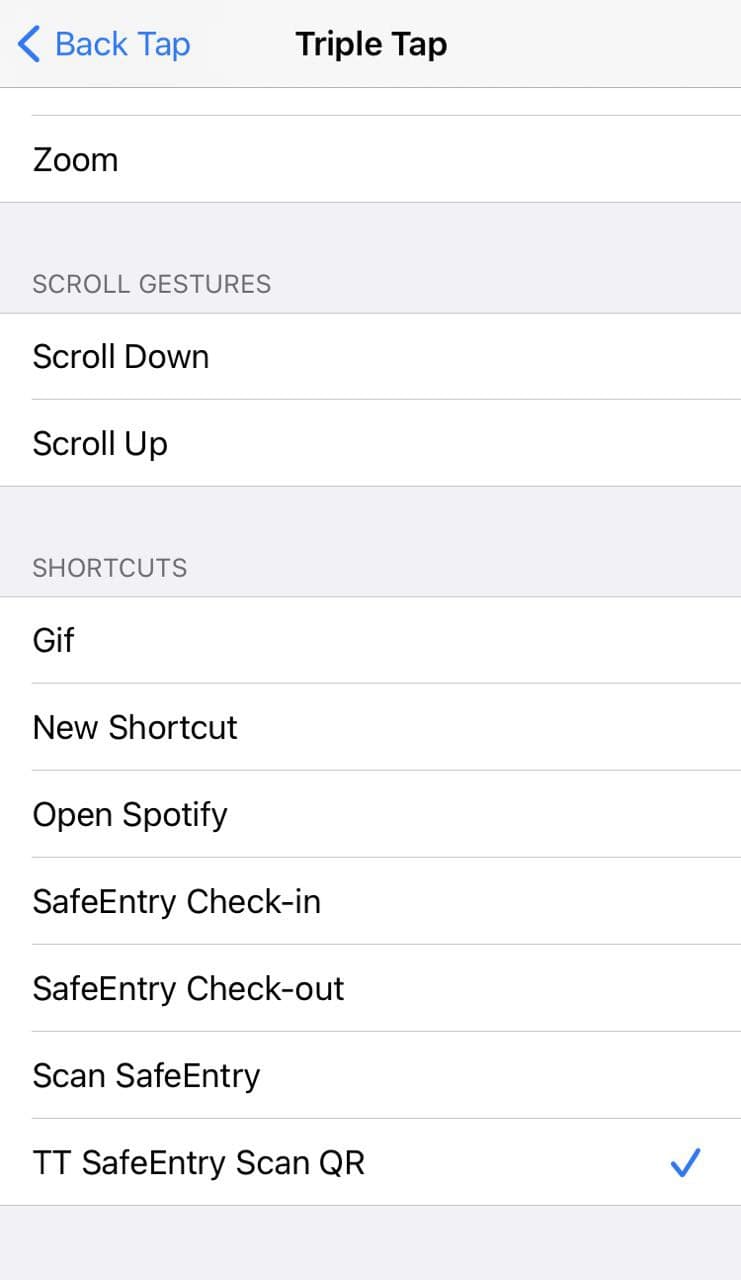 Top image via Nigel Chua and Jason Fan.
If you like what you read, follow us on Facebook, Instagram, Twitter and Telegram to get the latest updates.