Follow us on Telegram for the latest updates: https://t.me/mothershipsg
A TikToker in Singapore has received backlash for challenging a food delivery person to reach by a certain time to get a free drink and candy.
In a TikTok video posted on Saturday, May 8, the video-sharing app user, Erica Chan, filmed herself issuing the challenge, and tracking the delivery worker's progress on the Grab app.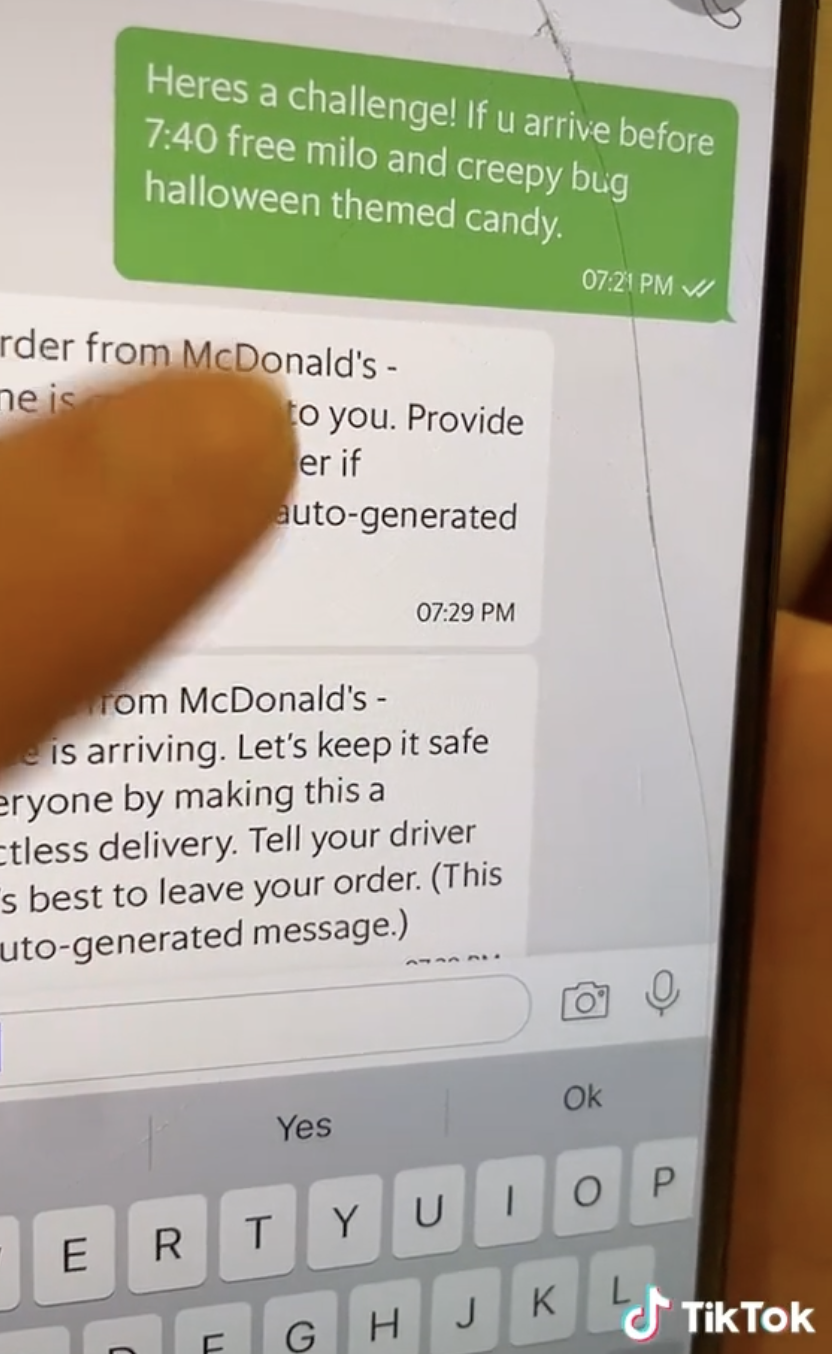 The GrabFood staff was delivering her food on foot, and according to the automated message sent by the app, he picked up the order at 7:29pm.
His arrival was expected to be by 7:40pm, according to the app.
While tracking his progress, Chan, who's from Macau, said: "Now it's 7:30pm, and he is moving! He's running, look at this dude."
"Whoa, that's some real speed, look at that s***! F***, is that even on foot anymore? Oh my god, oh my god."
She could also be heard laughing with her boyfriend in the background.
When the delivery person arrived in time, she handed over a pack of Milo and candy to him.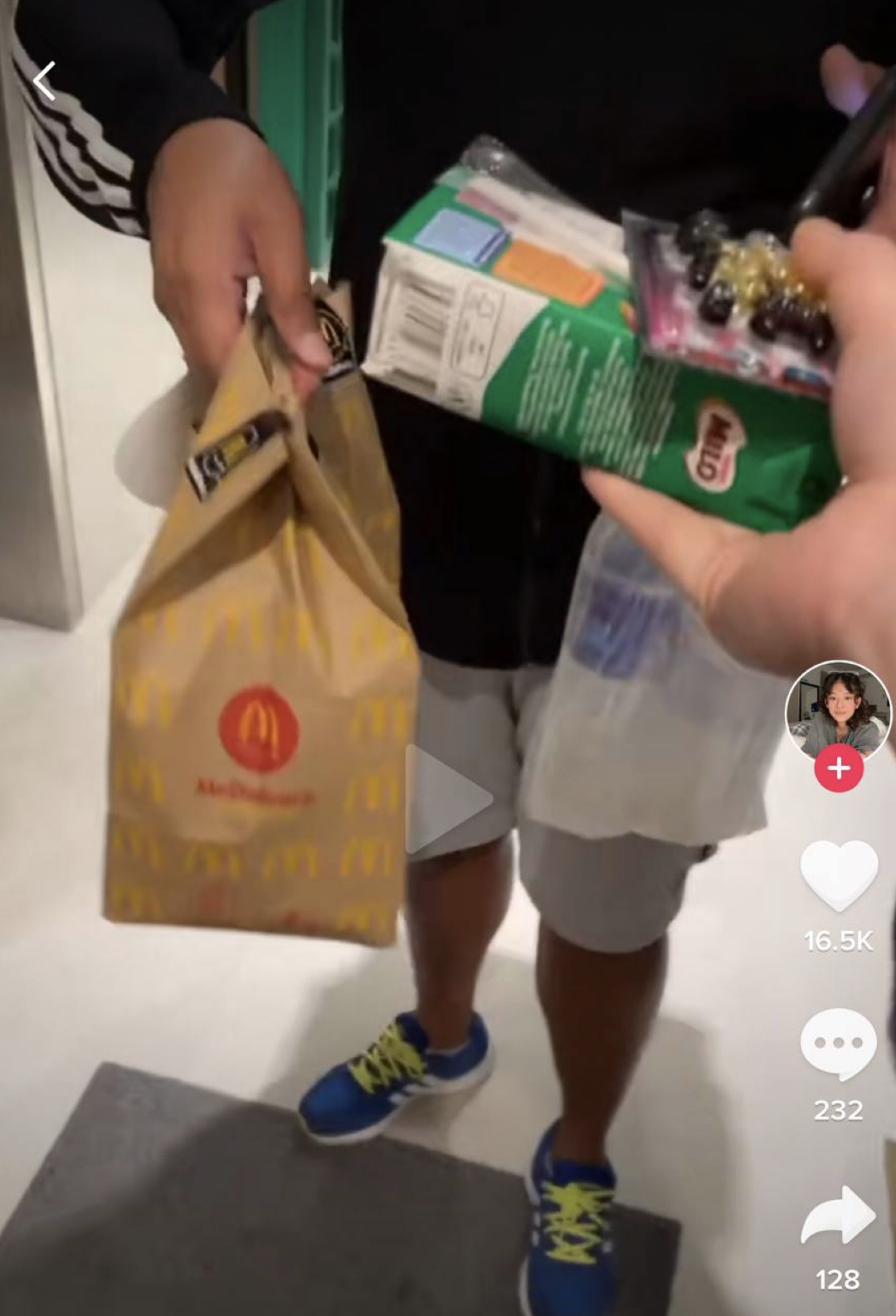 Backlash
Several users took issue with Chan's actions, with some of them pointing out that she could be putting the rider in potential danger from rushing to complete the delivery by the time she gave.
Some others also felt that her action wasn't very nice.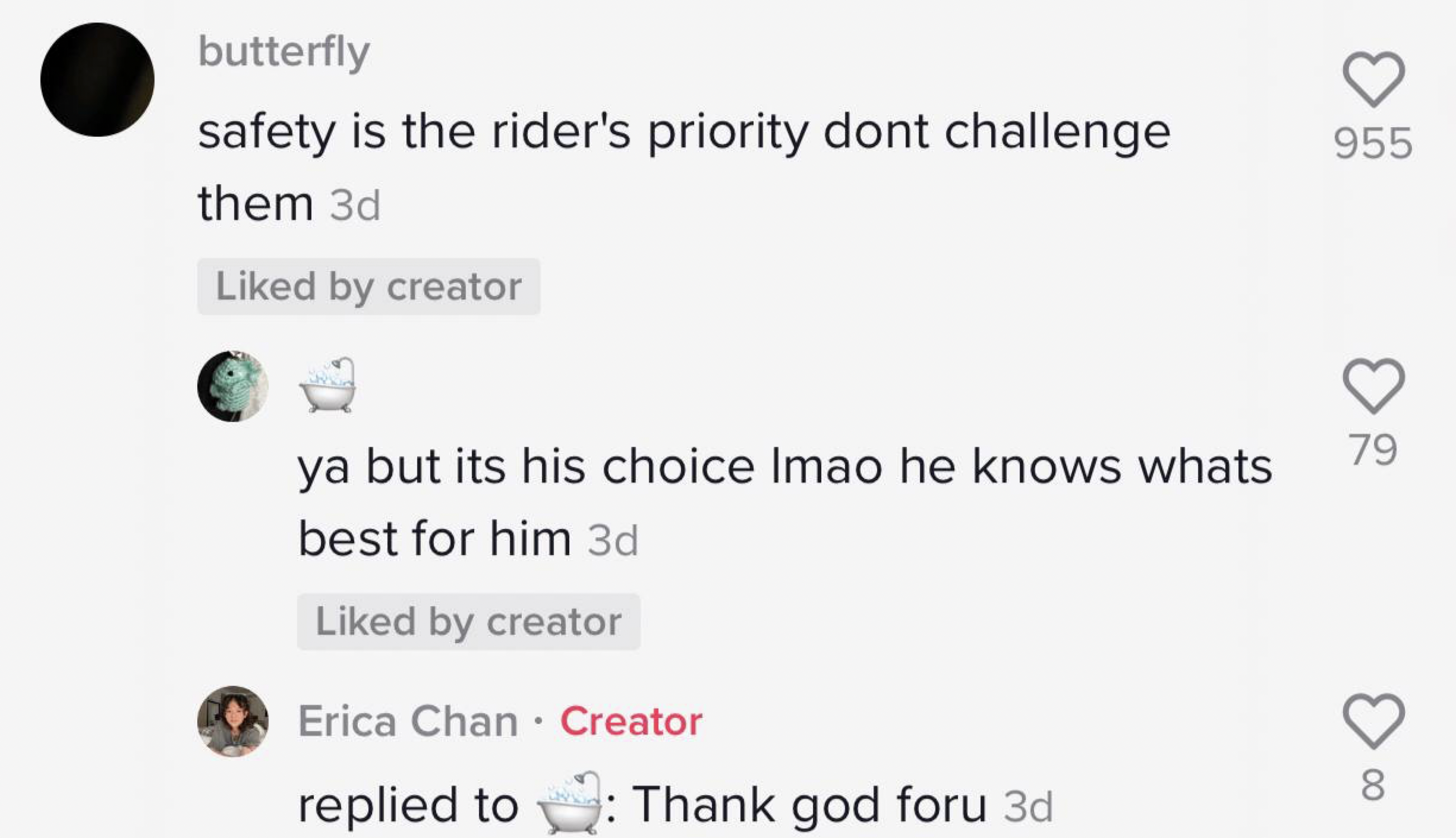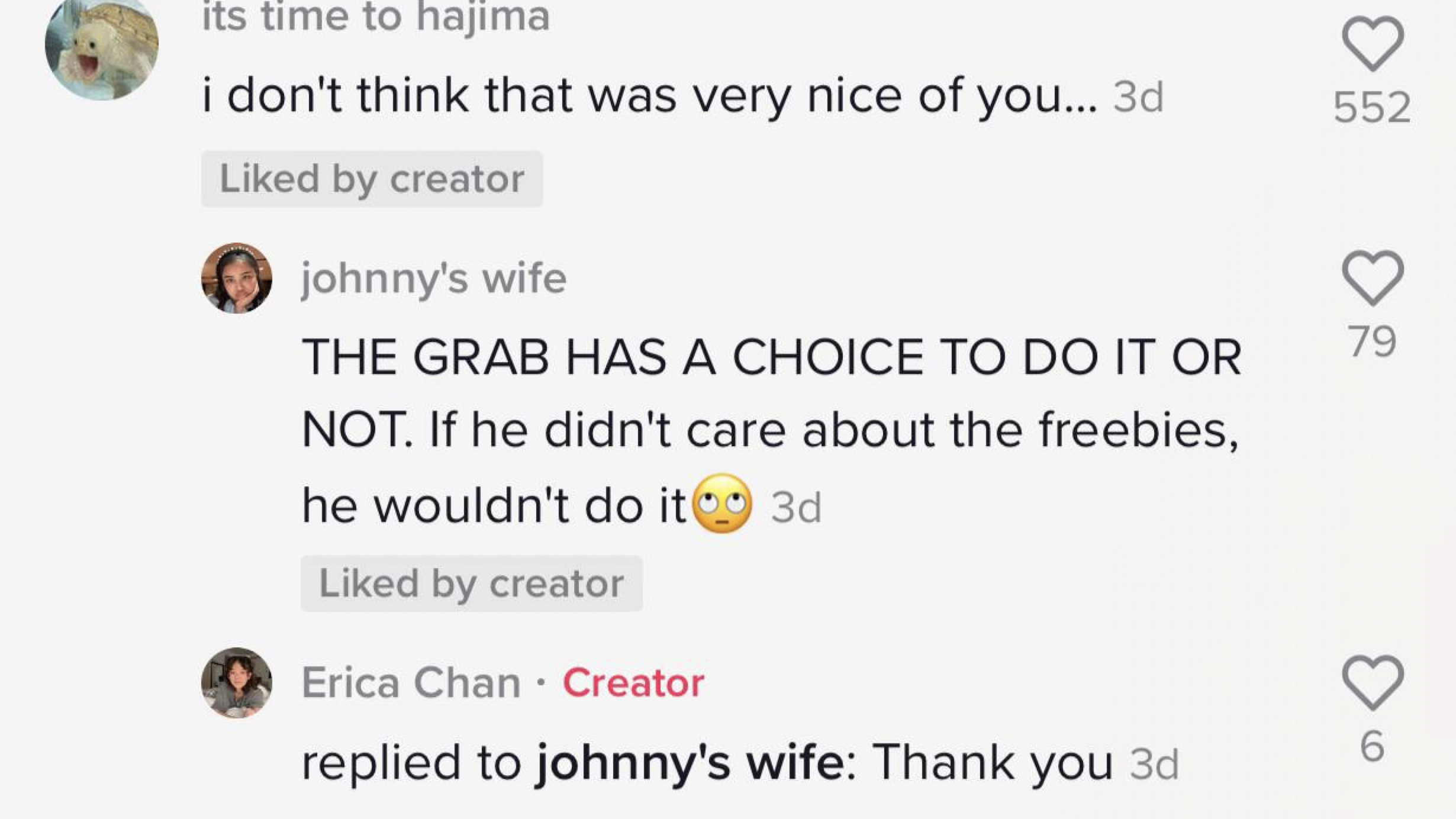 However, there were some who came to her defence, saying there's nothing wrong with what she did as she gave the delivery worker a choice whether to take up the challenge or not.
Chan agreed with these comments.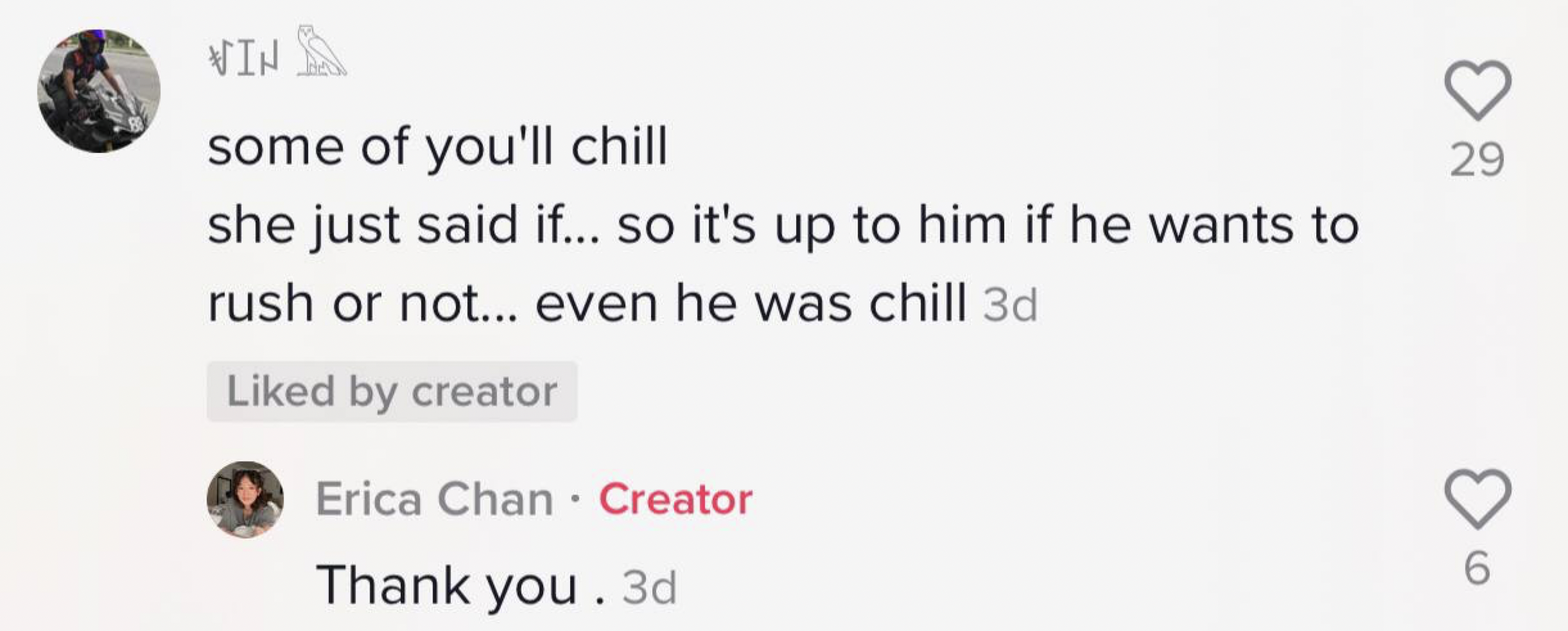 Another "challenge"
Despite the flak she received, Chan went on to make another video where she issued the same challenge to the GrabFood delivery rider.
But this time, she added the sentence "if you are bored" in her message to the delivery rider.
As the rider didn't reach her home by the time she set for him, he didn't get the free milo and candy.
She explained why when a few users asked about it.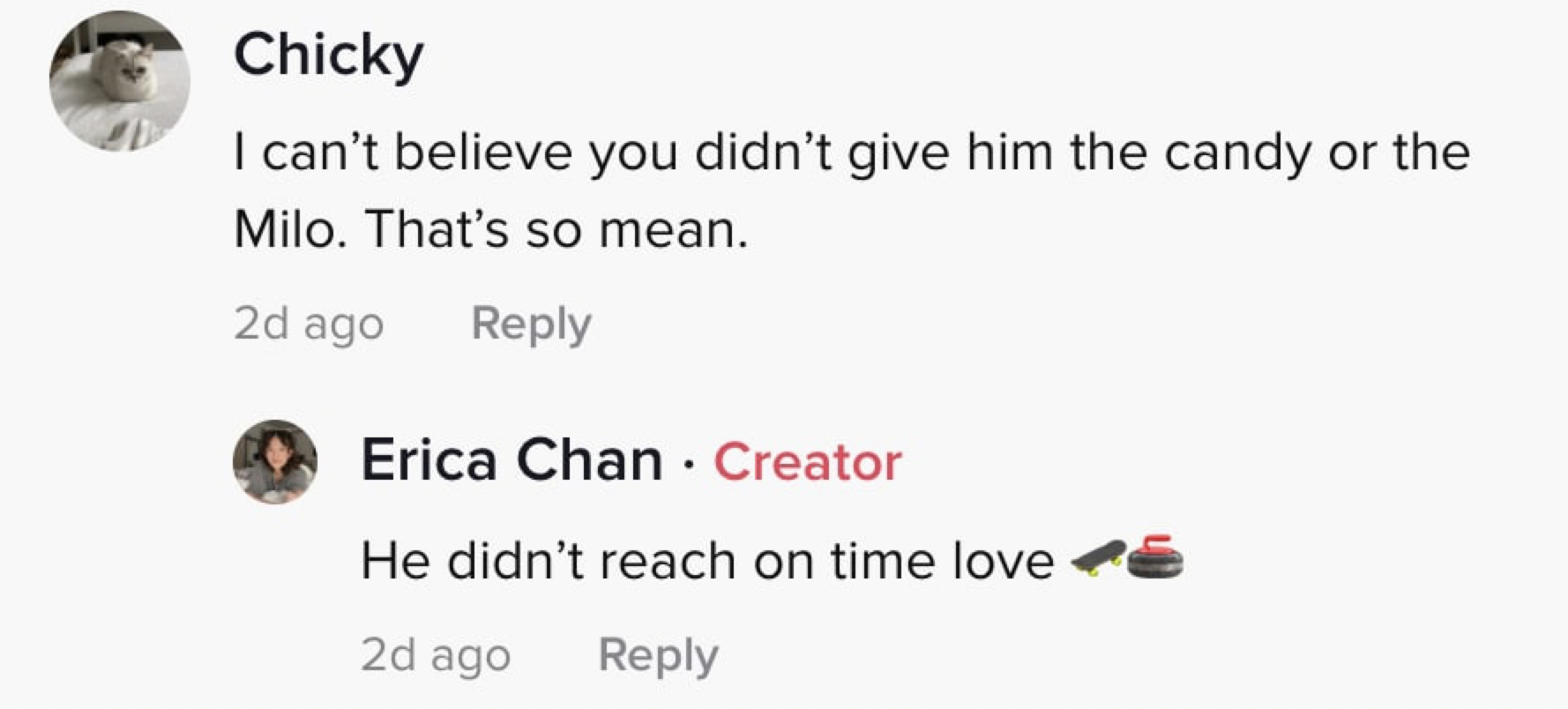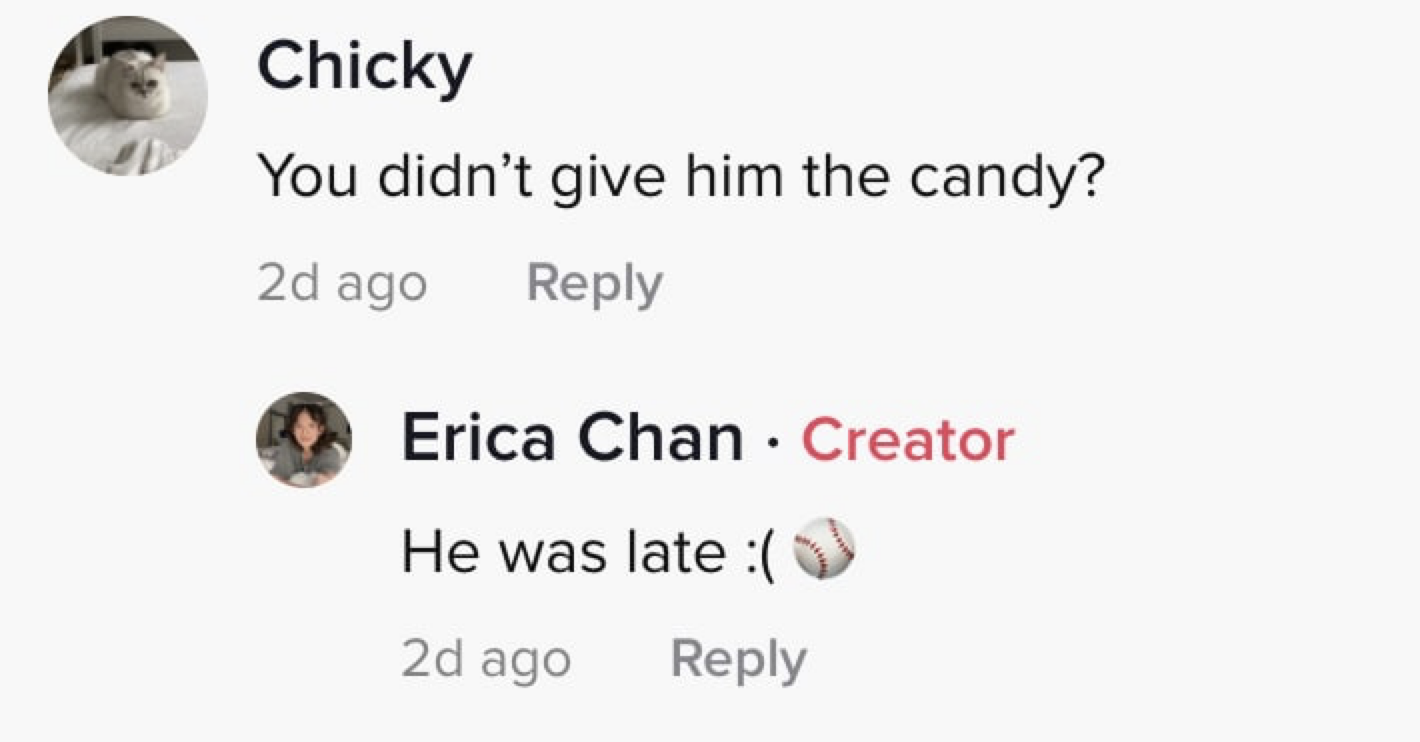 Chan also responded to comments that criticised her for the "challenge", arguing that it's "sad" for people to see it as an act of privilege, and that it makes these people "feel better" for seeing it this way.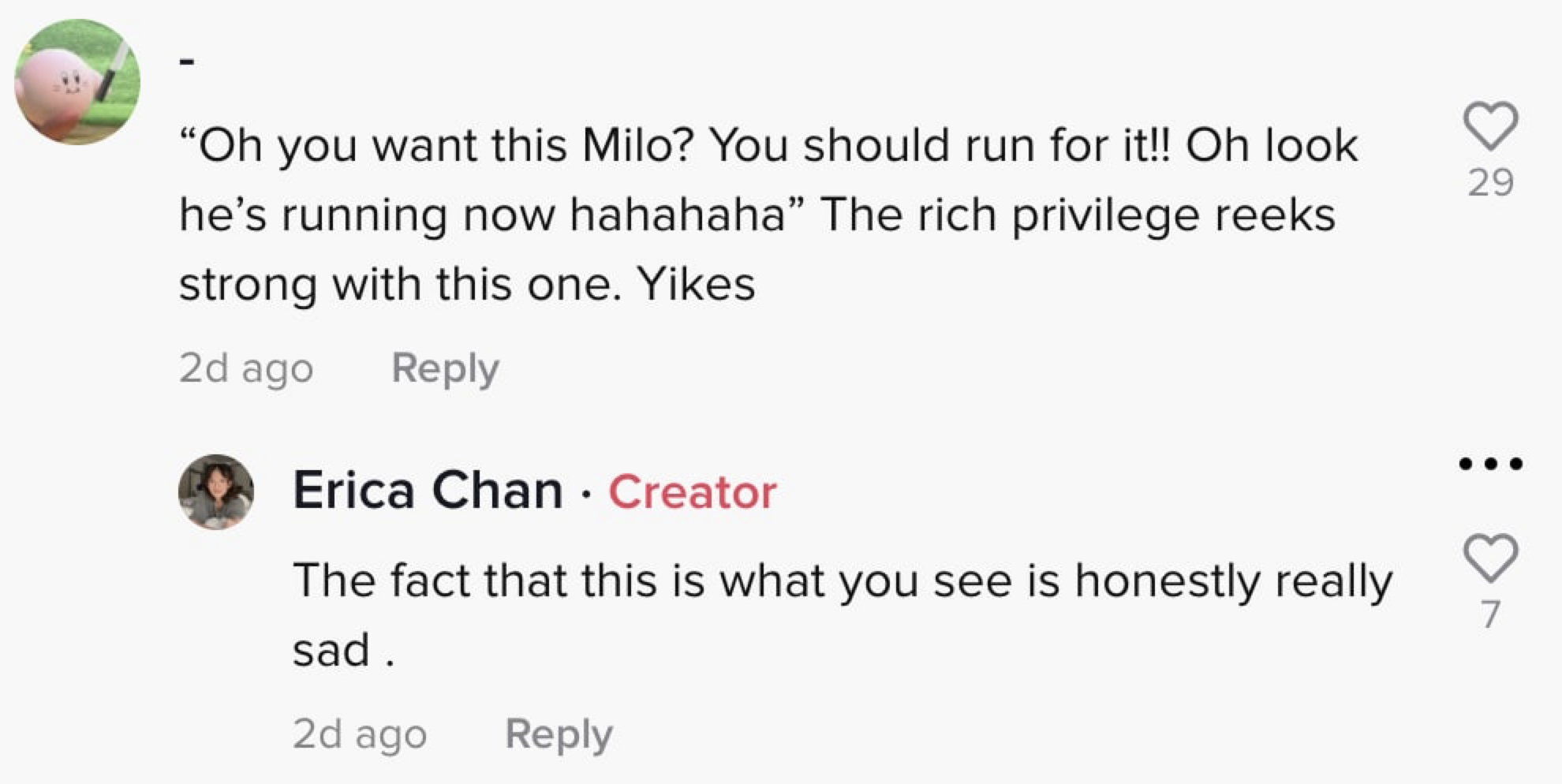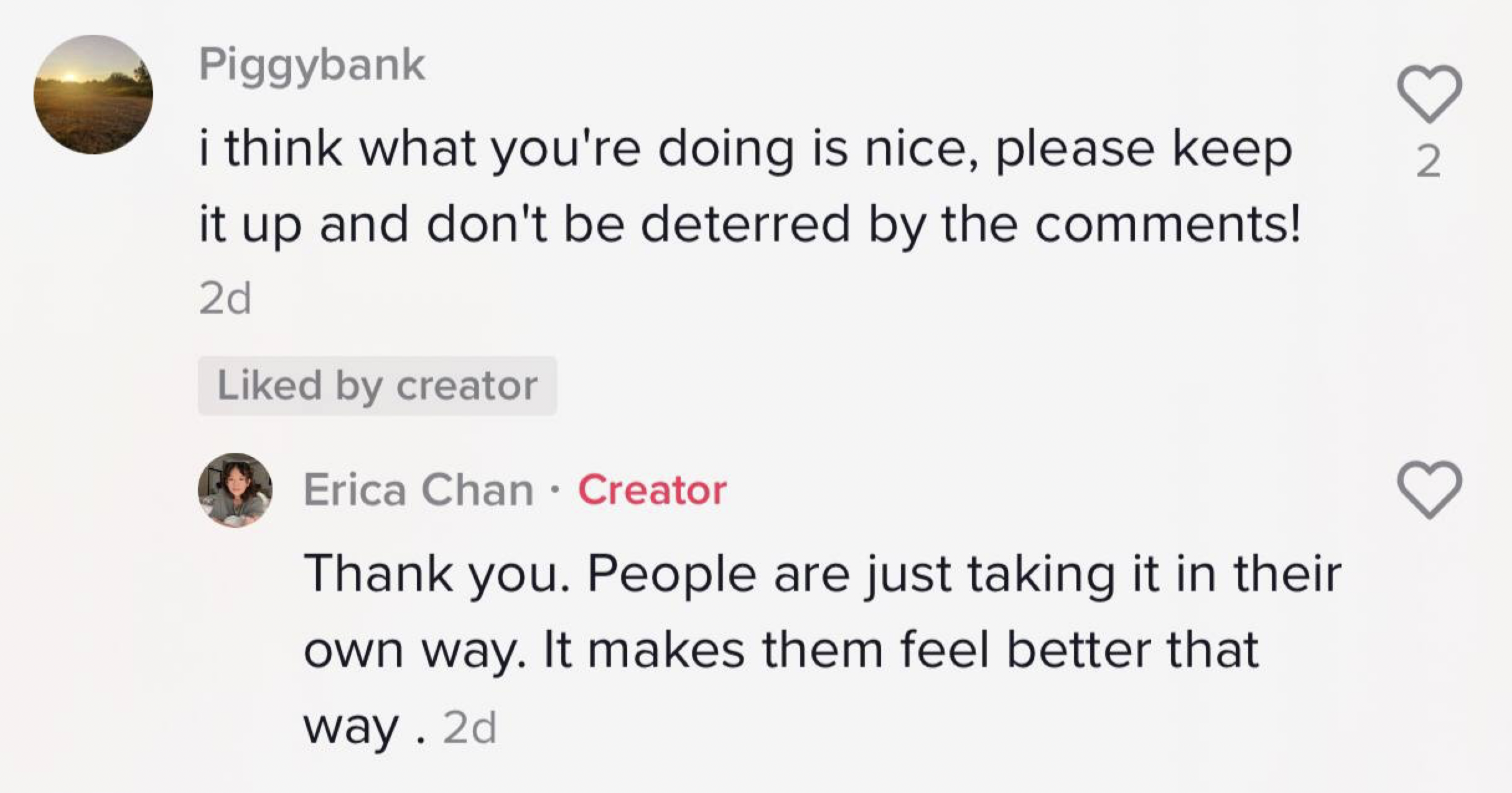 Top image adapted via Erica Chan/TikTok
If you like what you read, follow us on Facebook, Instagram, Twitter and Telegram to get the latest updates.