The Ritual, a local cafe offering fresh bakes, acai bowls and more, recently launched their own version of the Nasi Padang.
"Nasi Padang without the nasties"
The cafe had shared a post on Instagram to announce their creation: "The Ritual 'Nasi' Padang without the nasties".
It added that customers could now eat the traditional dish "guilt-free".
According to The Ritual, their version of the Nasi Padang has no MSG, no additives and only uses Himalayan salt.
Hence, customers can "enjoy Indonesian flavours bursting forth minus the guilt".
The Ritual's Nasi Padang consists of  Lemongrass Chicken or Beef or Impossible Patty, Potato Fritter, Eggplant Balado, Quinoa or Rice and egg.
Their Instagram post has since been deleted.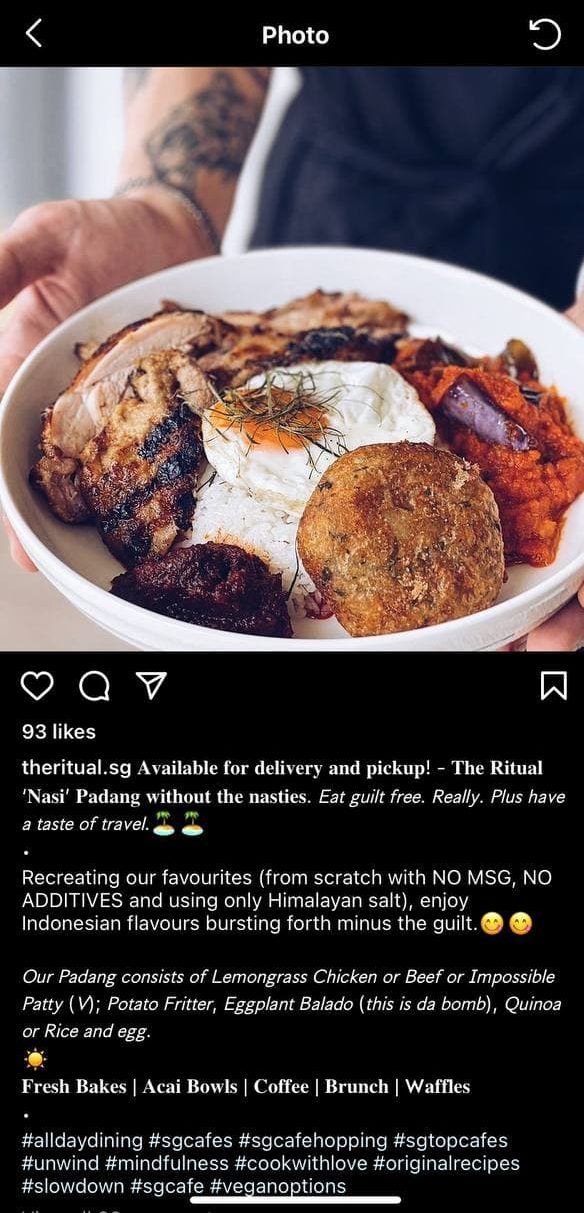 Criticism
Many Instagram users took offence with the cafe's use of the word "nasties", while some pointed out that their comment was culturally insensitive.




One user pointed out that the price of the dish was too expensive.

Others said that MSG is not traditionally used in cooking this dish.


Apology
In response to the backlash, the cafe posted an apology on their Instagram Story.
The Ritual clarified that they did not intend to put anyone or any culture down.
The cafe added that they love Nasi Padang and wanted to create a "healthier version" to share with those who have dietary restrictions.
In addition, they were "not implying that the cultural dish itself is nasty".
Instead, they claimed to have wanted to create their own version without MSG, additives, artificial flavouring and with less oil "unlike most places do for Asian cuisines".
The cafe said:
"'Nasties' itself meant any ingredients that may not be good for our health, and not the cultural dish. But again, we shouldn't have written it this way that gives room for misunderstanding and thus create tension.

Cos we obviously do love and appreciate the original dish enough to want to recreate it in our own creative interpretation to make it healthy for everyone to enjoy".
View their full apology here: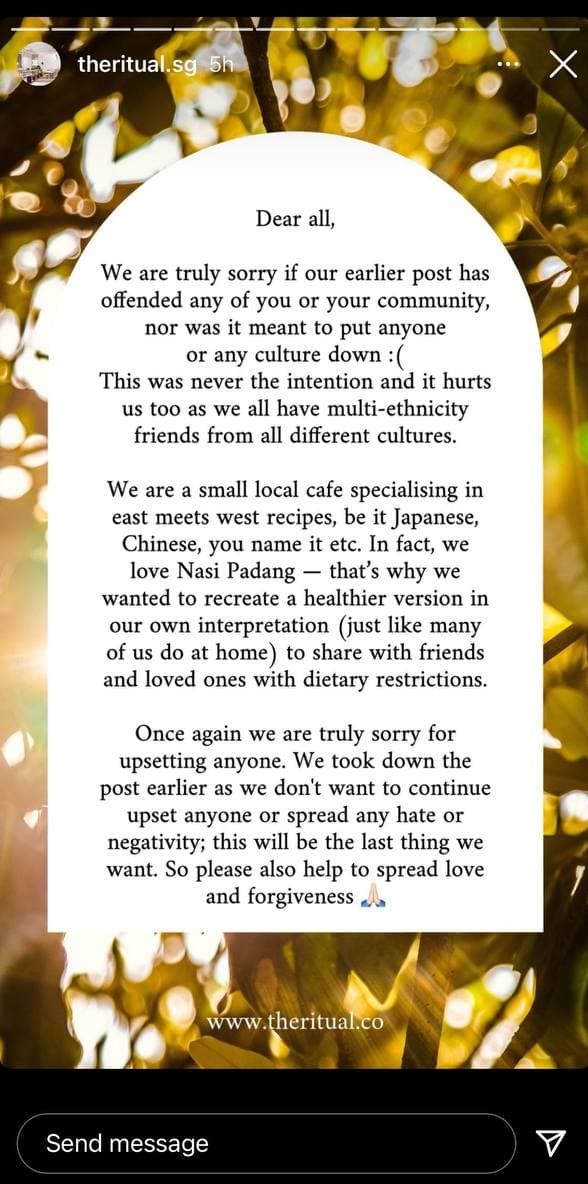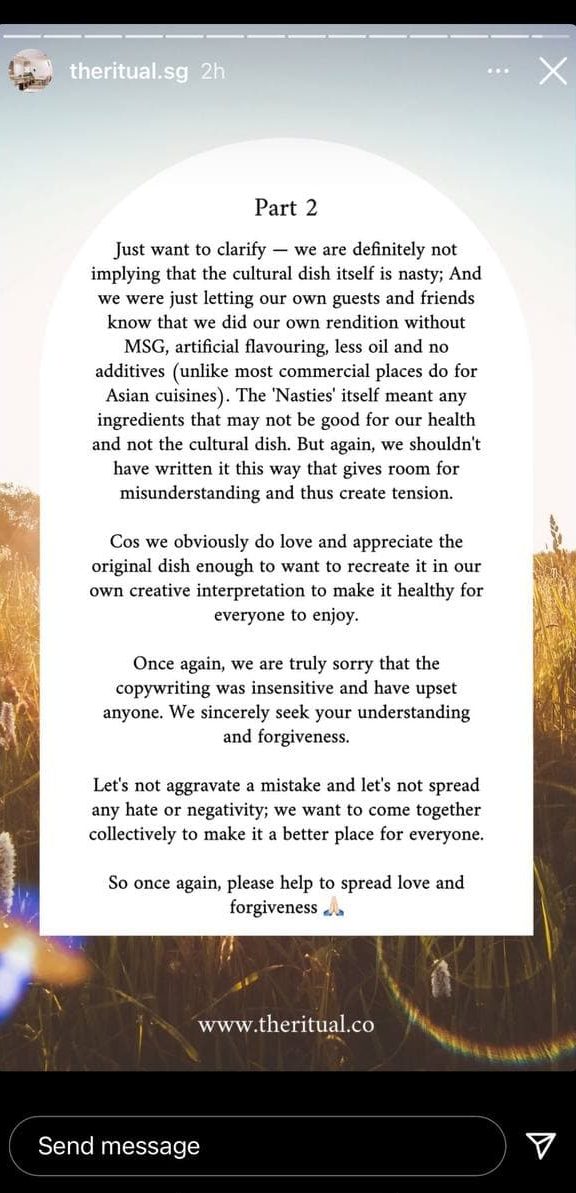 Top photos via @theritual.sg on Instagram
If you like what you read, follow us on Facebook, Instagram, Twitter and Telegram to get the latest updates.