Are you tired of not being able to dine outside?
Well, a Straits Times forum writer empathises.
In a forum letter that was published on May 25, one Cheng Shoong Tat noted that many malls have opened up their food courts and public places for essential and front-line workers to consume their takeaway food.
"By the same token, why not allow food outlets to resume dine-in service on the same basis, in addition to serving takeaways?"
Cheng suggested that outlets can reconfigure their seating to space out single-diner tables at least one metre apart.
This way, businesses can allow for single diners, and hence, supplement their income.
Response on Facebook to this forum letter was quite mixed.
Many didn't agree with the writer's suggestion because people tend to linger after their meals, which increases the chance of virus transmission.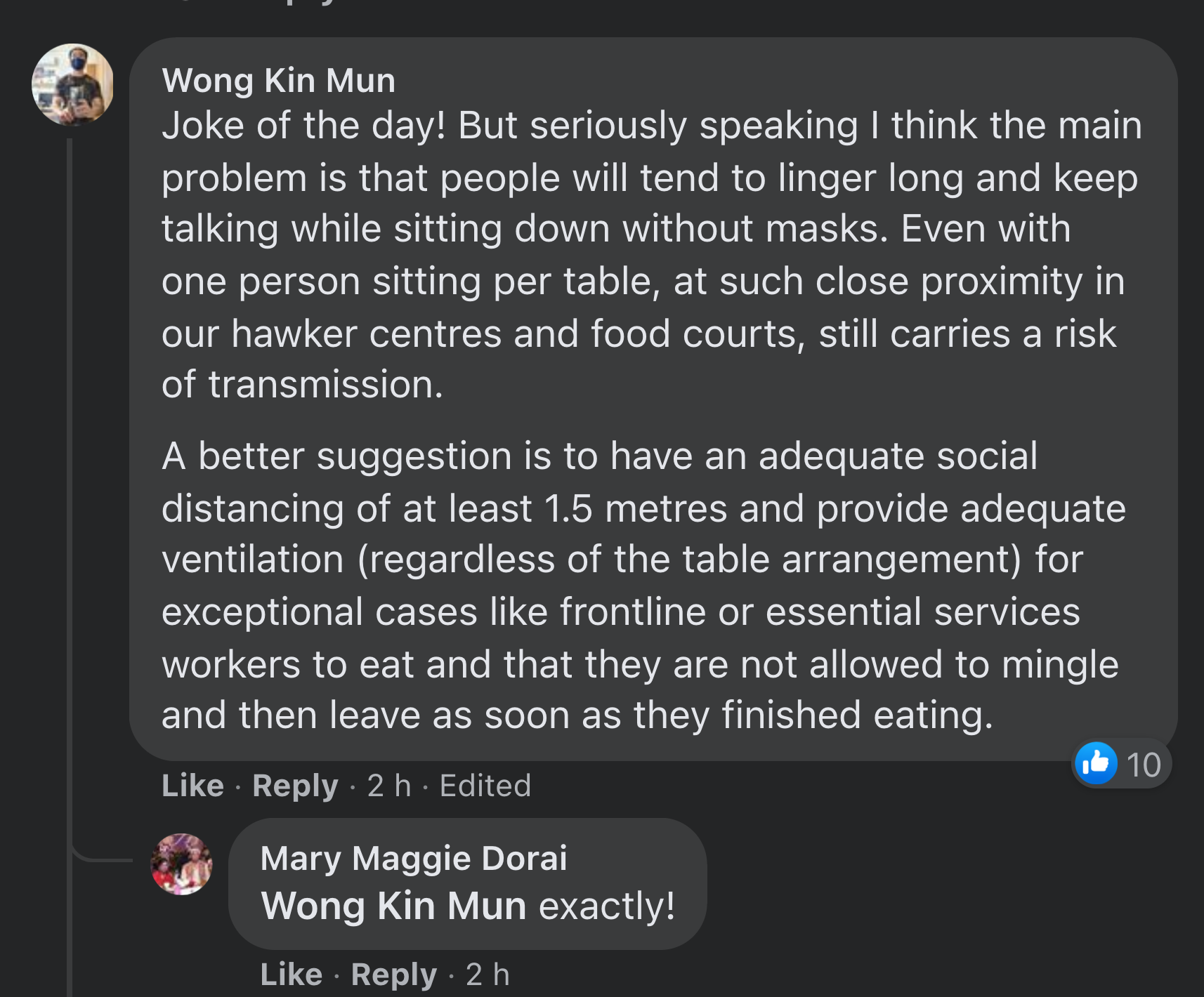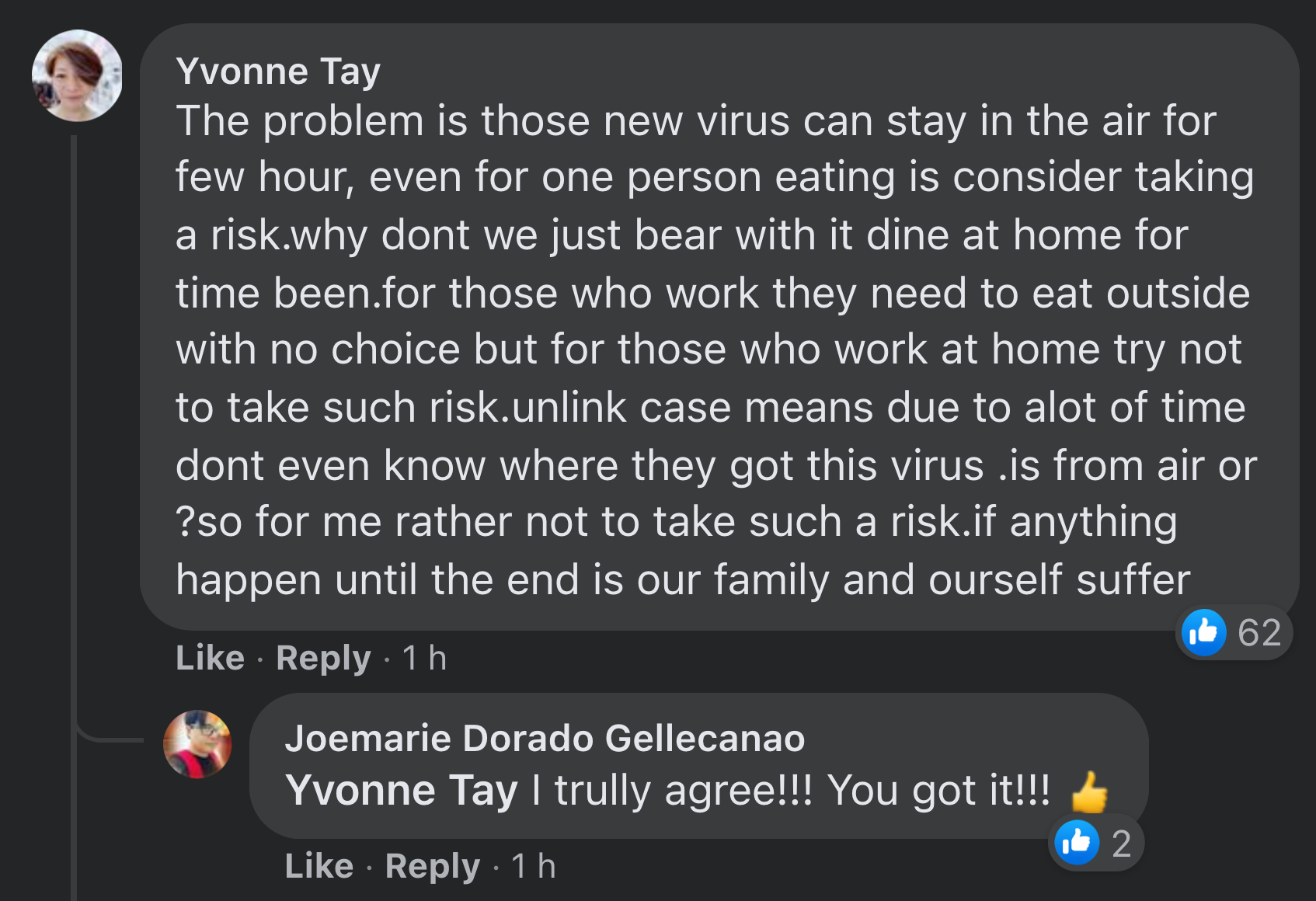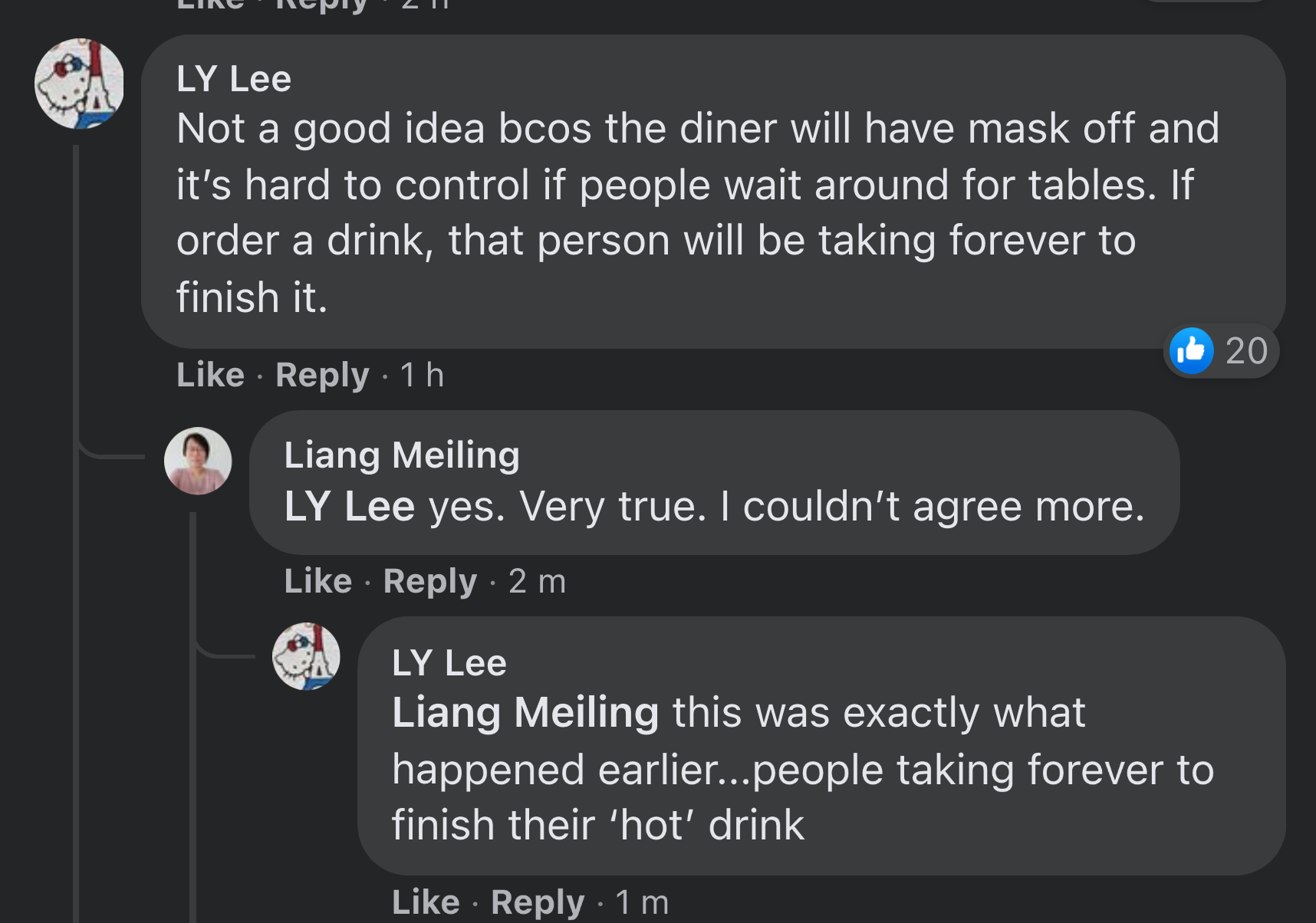 Others felt that such a suggestion might be more feasible for hawker centres which are naturally ventilated.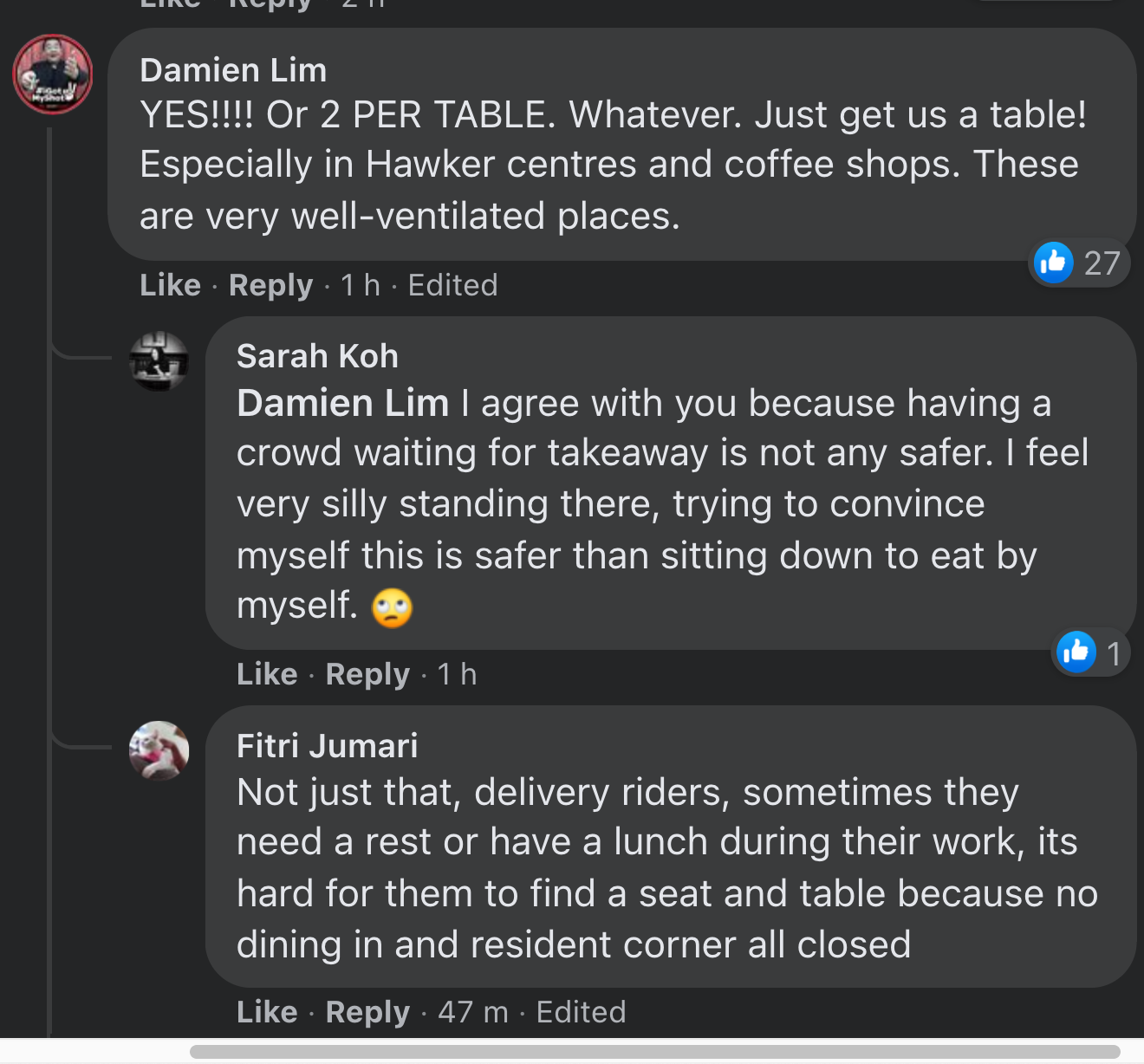 Phase 2 (Heightened Alert), which runs from May 16 to June 13, sent F&B businesses scrambling when it was announced earlier this month. Dining outside is prohibited for the entire period.
Some F&B businesses, especially those which are unable to move online (such as elderly hawkers), have struggled to cope with the decrease in demand.
Top image by Joshua Lee.
If you like what you read, follow us on Facebook, Instagram, Twitter and Telegram to get the latest updates.