The Singapore Art Museum (SAM) is calling for public participation in artist Amanda Heng's art project, Singirl Online Project.
Once a civil servant, Heng has become a renowned artist and is a pioneer of contemporary art in Singapore.
She was awarded the Cultural Medallion for Visual Arts in 2010.
The "Singirl Online Project"
One of Heng's notable art projects, the Singirl Online Project, features photos of female volunteers' bare bottoms.
The Singirl project is a decade-long series that Heng started in 2010.
The project aims to defy the "demure" image of a Singapore Airlines stewardess, who is seen as an icon in Singapore and a "standard for feminine identity".
In a 2013 interview, Heng said that she realised people, including herself, have never seen how their bottoms look like even though it's an important part of the body, just like the face.
What provokes thoughts is not just the photos of the bare bottoms but also why people participate in this project, Heng added.
"Women (who) participated become more aware or begin to raise questions more about their own role as a woman and their position in the society... and also issues of representation," Heng explained.
"Pop culture especially, has been reinforcing the ideal feminine image that caters to the male's gaze."
From now till July 11 at National Gallery
In collaboration with SAM, the project will be part of an exhibition, Wikicliki.
The Singirl Online Project "puts forth a playful and defiant counterpoint to the 'Singapore Girl'", SAM described in its social media posts.
SAM also called for "women of all shapes and shades" to contribute to the art project by submitting photos of their own bottoms.
The Wikicliki exhibition runs from now till July 11 at the National Gallery.
Admission is free for Singaporeans and Singapore permanent residents (PRs).
More information can be found here.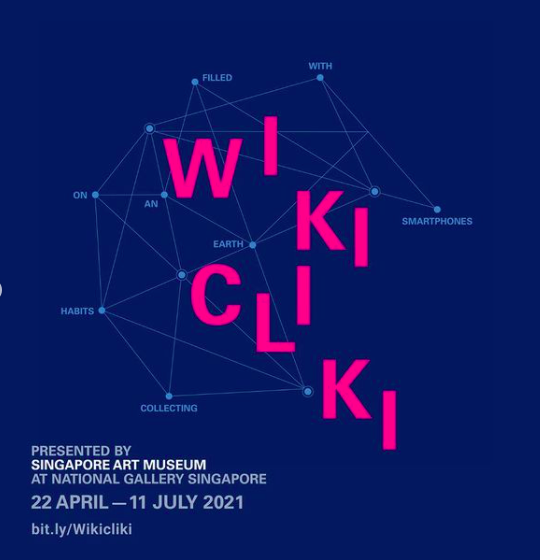 Top images via SAM/IG and Google Maps
If you like what you read, follow us on Facebook, Instagram, Twitter and Telegram to get the latest updates.