It's always a source of pride when our fellow countrymen and women hardcore #represent overseas.
On May 5, the Republic of Singapore Air Force (RSAF) announced in a Facebook post that various airmen and women from the Peace Carvin V (PC V) Detachment in Mountain Home Air Force Base, Idaho, had won two awards for the fifth time in a row.
They had participated in the Wing's competition, a quarterly event that happened earlier this month.
Winning the DCC of the quarter
Joanne Lee and Geraldine Tan, both Military Expert 1, clinched the 366th Dedicated Crew Chief (DCC) award in the quarter competition.
It was the first time an all-female DCC team had participated, and they won.
They were in-charge of the maintenance of the aircraft, and were assessed in areas such as the aircraft cleanliness, uniform inspection, tool box inspection, their team dynamics, and a written knowledge test.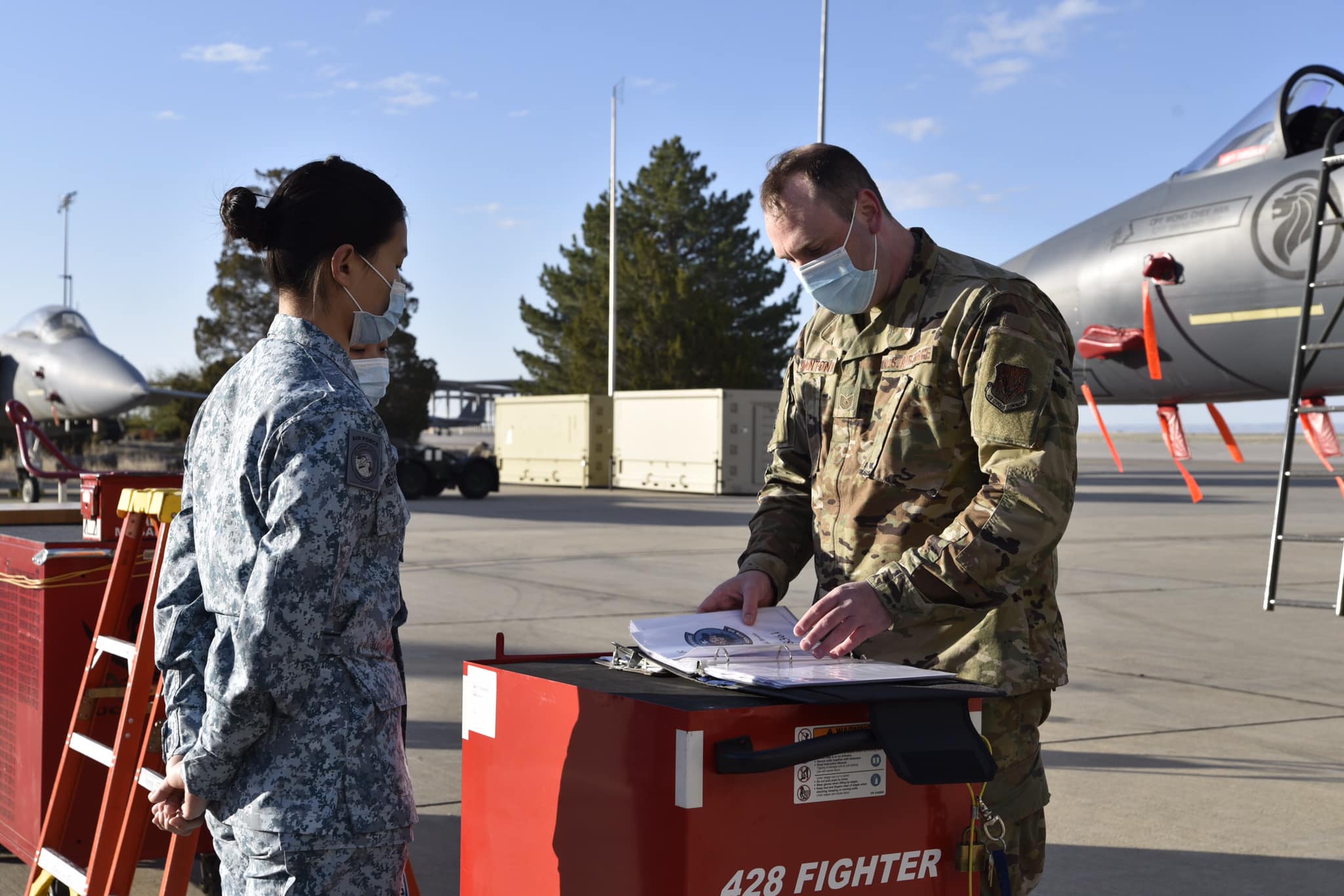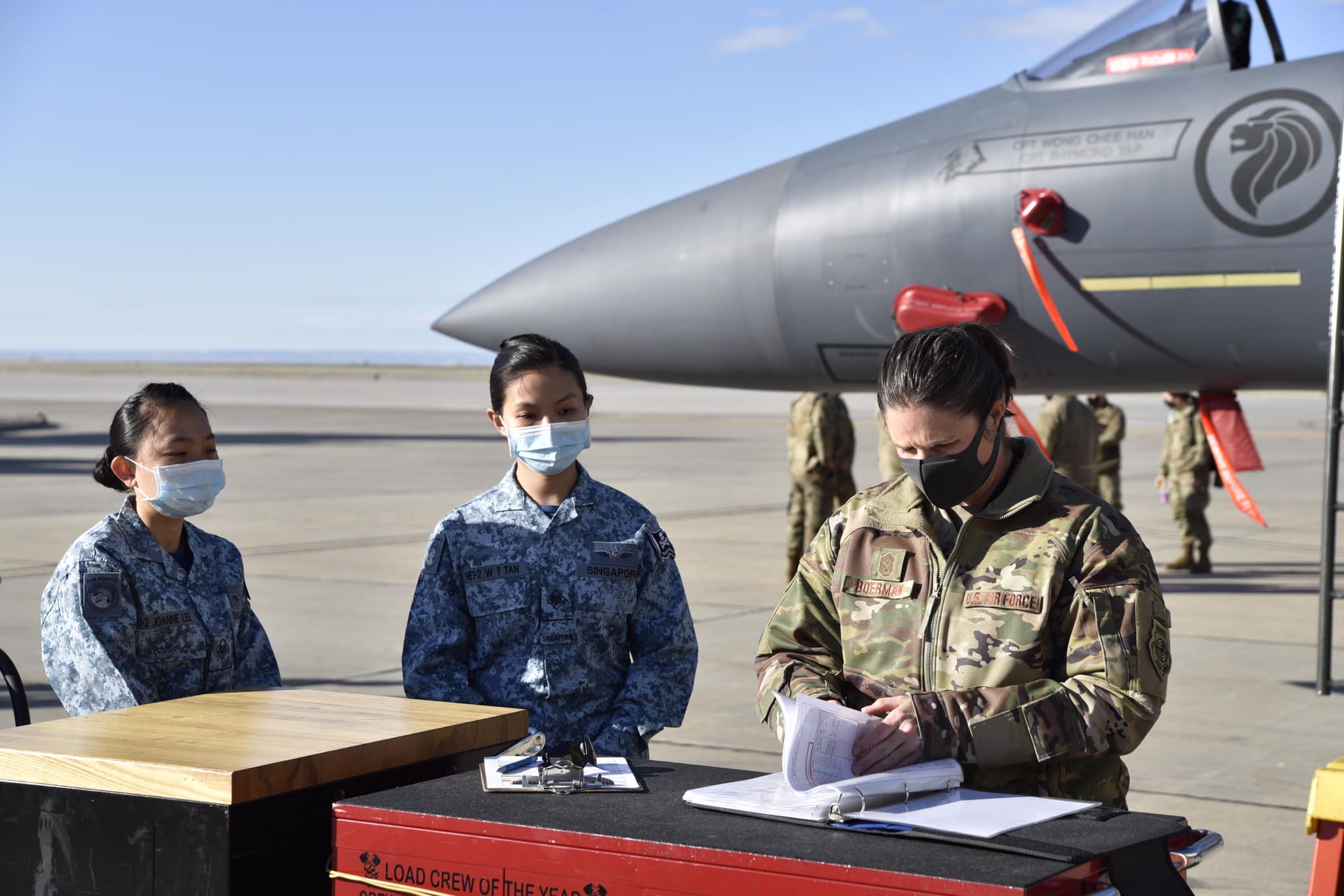 Both Lee and Tan said that they were happy to have won the competition.
Lee also thanked her seniors for guiding them in competition prep, as she had initially been unsure of what to expect.
Tan added that they'd had a lot of fun studying and prepping, despite having to juggle between their primary job and the competition.
More about the duo
According to a 2019 MINDEF interview, Tan was first deployed for two years to the base in Idaho in 2019.
As an Air Force Engineer, she enjoyed that her role offered more "hands on" opportunities than an office job.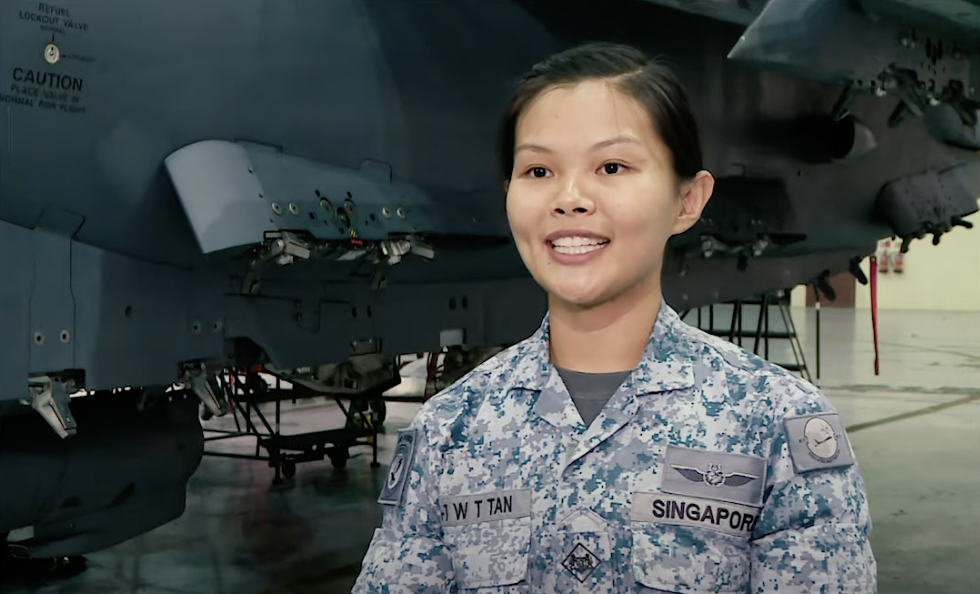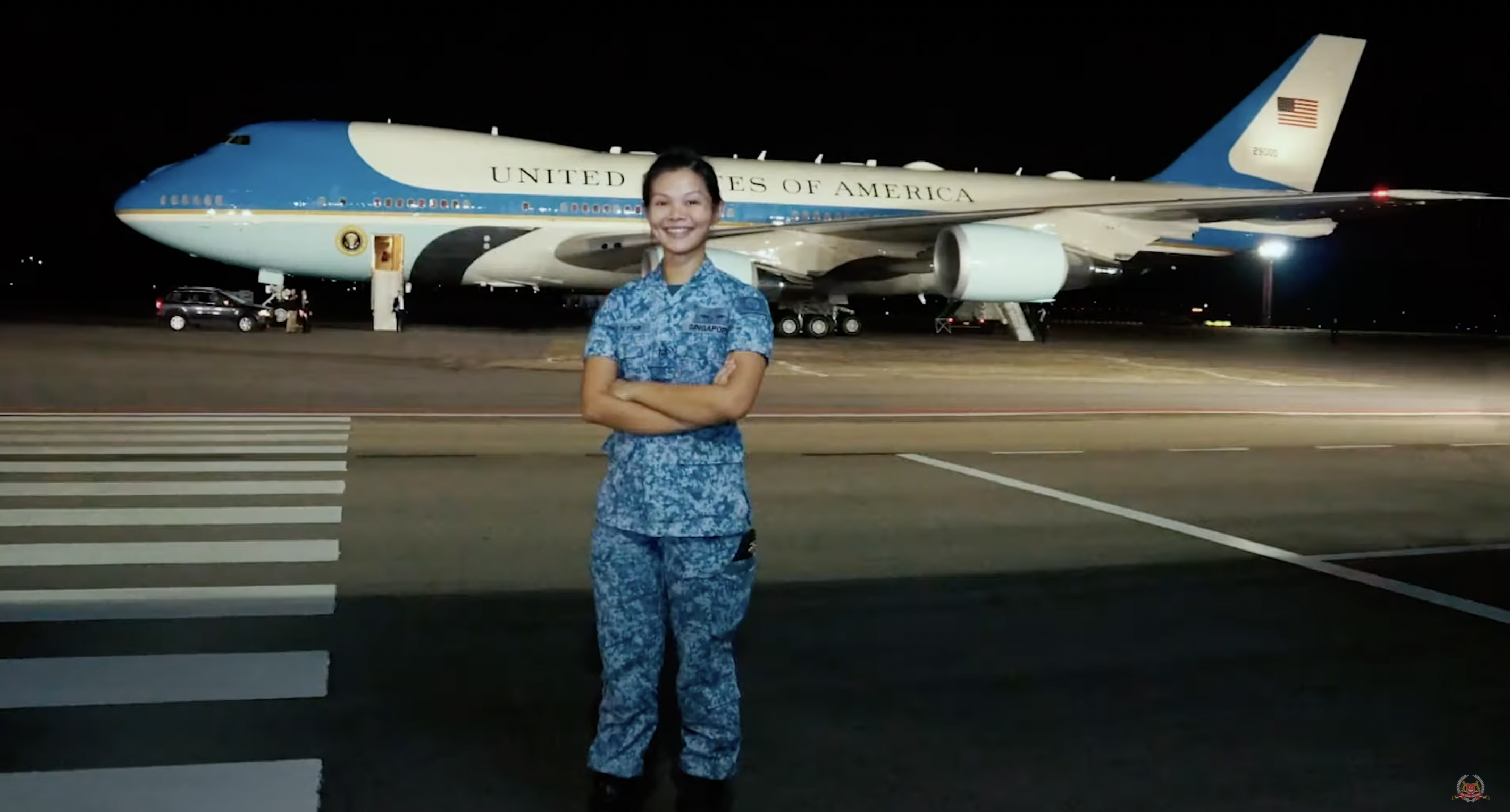 One fun fact shared about Tan is that her family has a kway chap stall and she would help out at the stall during her free time.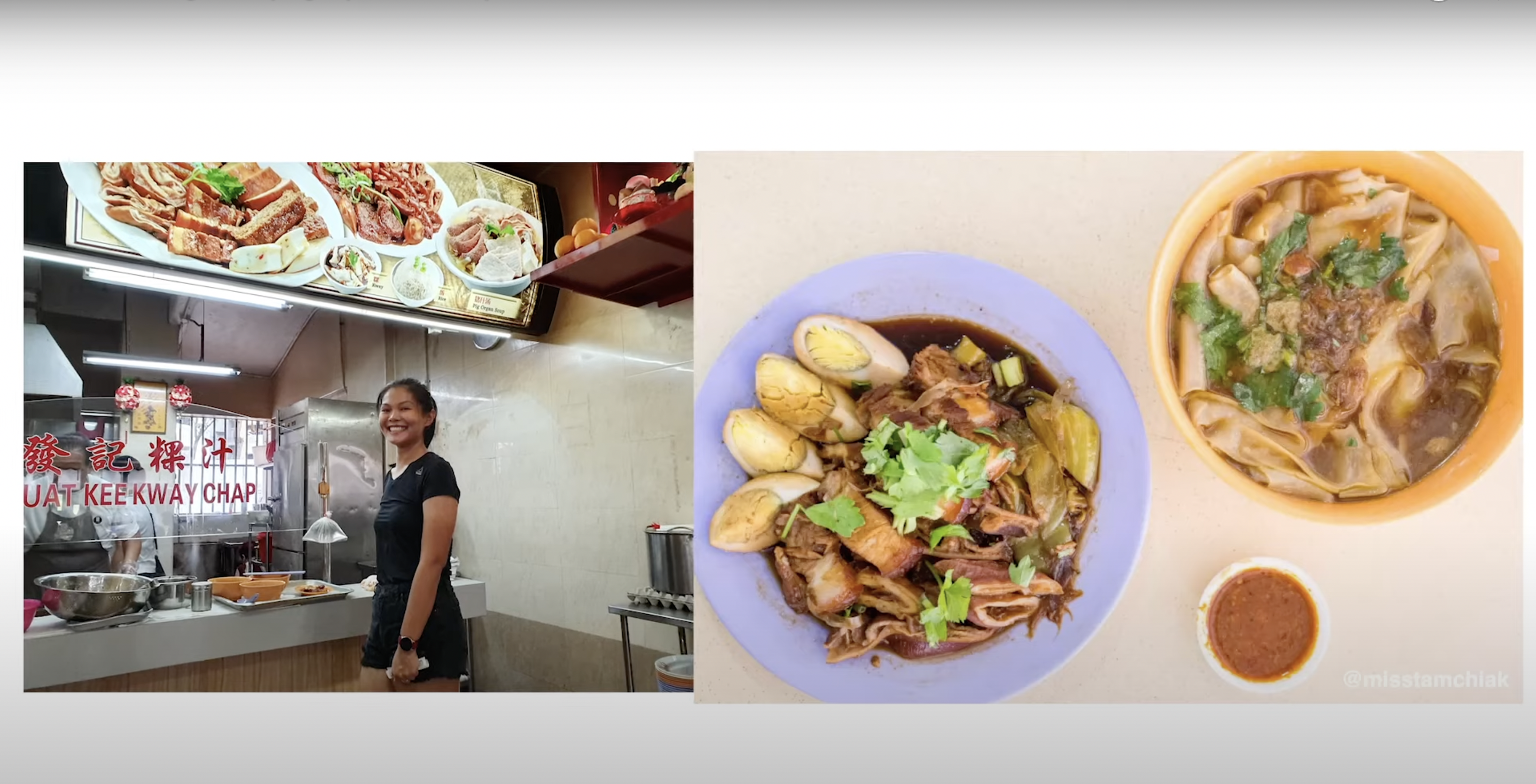 As for Lee, she had previously taken part in another international air combat exercise in 2019, and clinched the Outstanding Aircraft Maintenance Unit award with the team back then.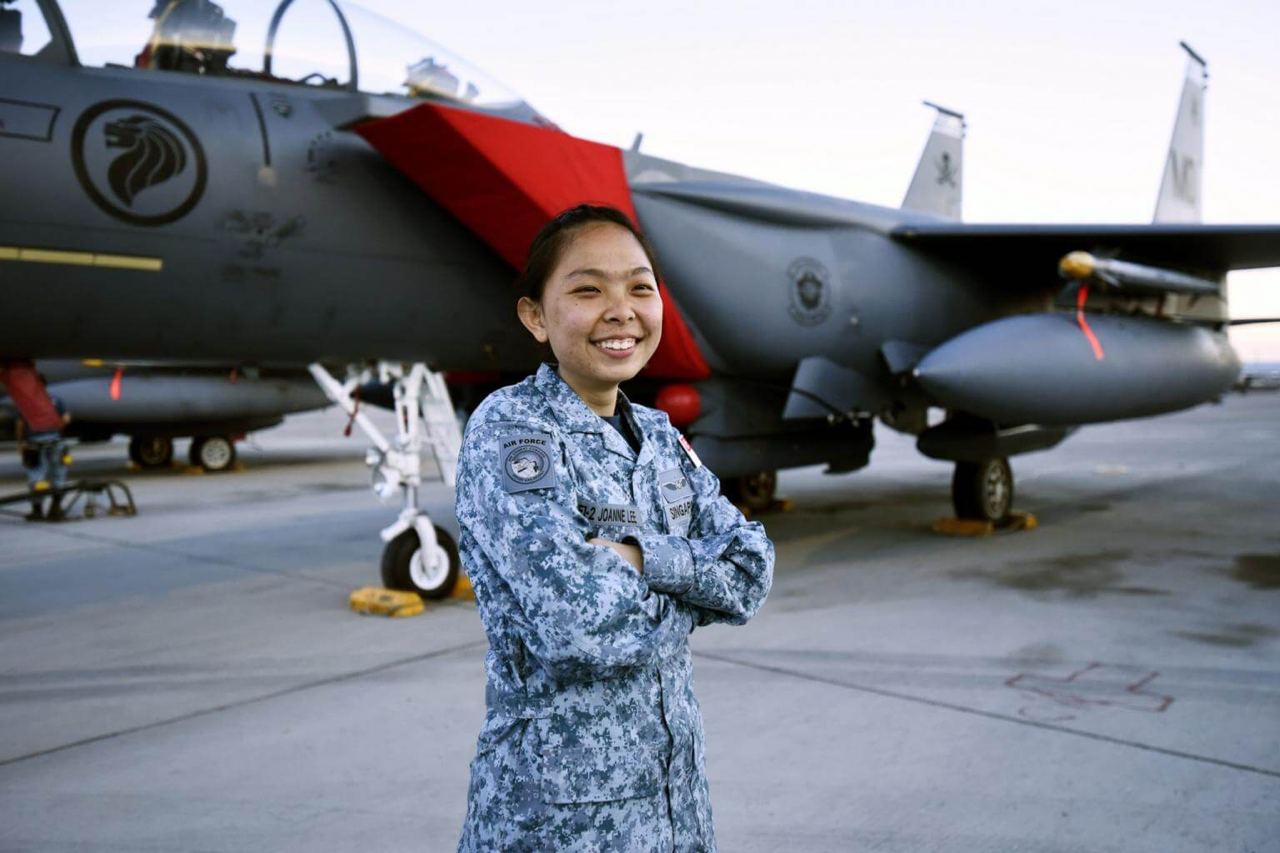 Speaking to The Straits Times, Lee, an Air Force engineer, added that working on an aircraft was challenging mainly because one was expected to ensure aircraft remained "mission-ready", whatever the environment.
Temperatures fluctuated drastically throughout the day, and strong winds would occasionally pose further challenge when conducting aircraft maintenance.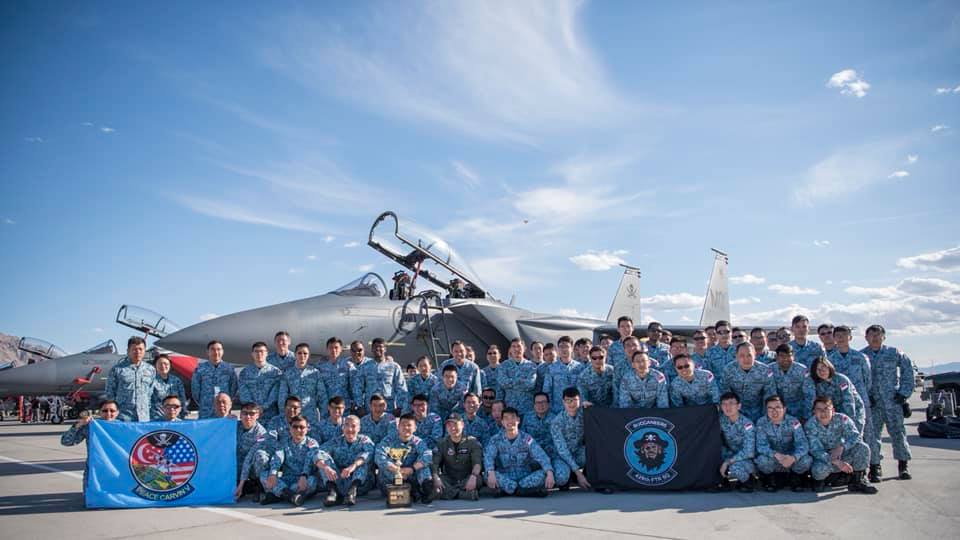 Other wins by the Singapore team
The Singapore Weapons Load Team also emerged champions of the Quarterly Weapon Load Competition with a "perfect zero discrepancy load".
The competition tests the speed and skill of a three-man crew in loading ammunition to an aircraft.
The team comprised Ananth Kumar (second from left), Benedict Kwok (third from left) and Vignesh (second from right).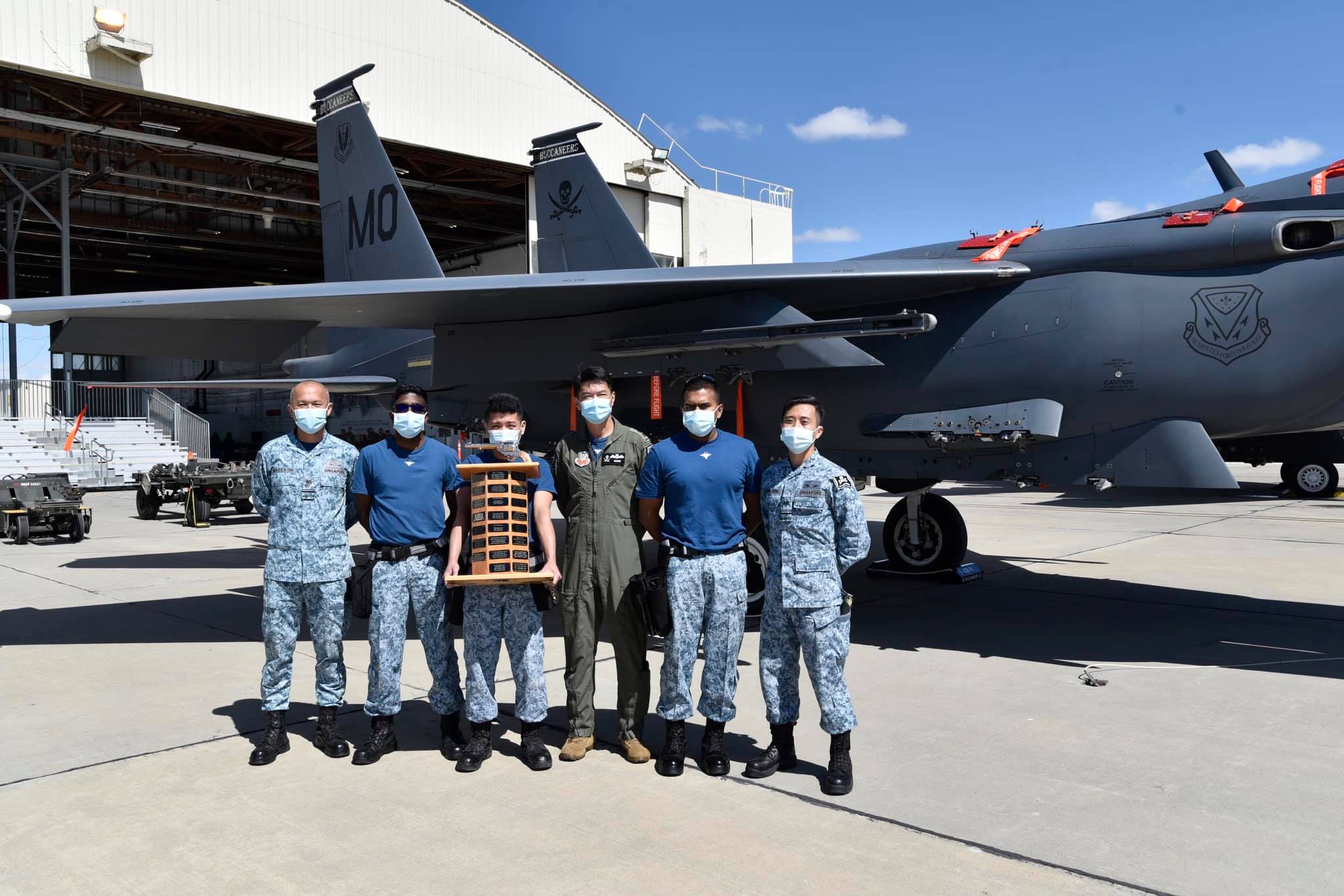 You can find the full Facebook post here:
Top image: Photo (left) via The Republic of Singapore Air Force Facebook and photos (right) are taken from 2019, courtesy of MINDEF
If you like what you read, follow us on Facebook, Instagram, Twitter and Telegram to get the latest updates.