Follow us on Telegram for the latest updates: https://t.me/mothershipsg
PERSPECTIVE: Over the course of several years, former Straits Times (ST) journalist and editor Peh Shing Huei interviewed Singapore's former Prime Minister Goh Chok Tong 28 times, probing him on uncomfortable questions and getting him to open up about his life.
This is an interview with the interviewer about his interviews with Goh.
Peh is the author of Standing Tall: The Goh Chok Tong Years, which is published by World Scientific. You can get a copy of it here.
---
Former ST journalist Peh Shing Huei is no stranger to conducting interviews. And visiting the Istana.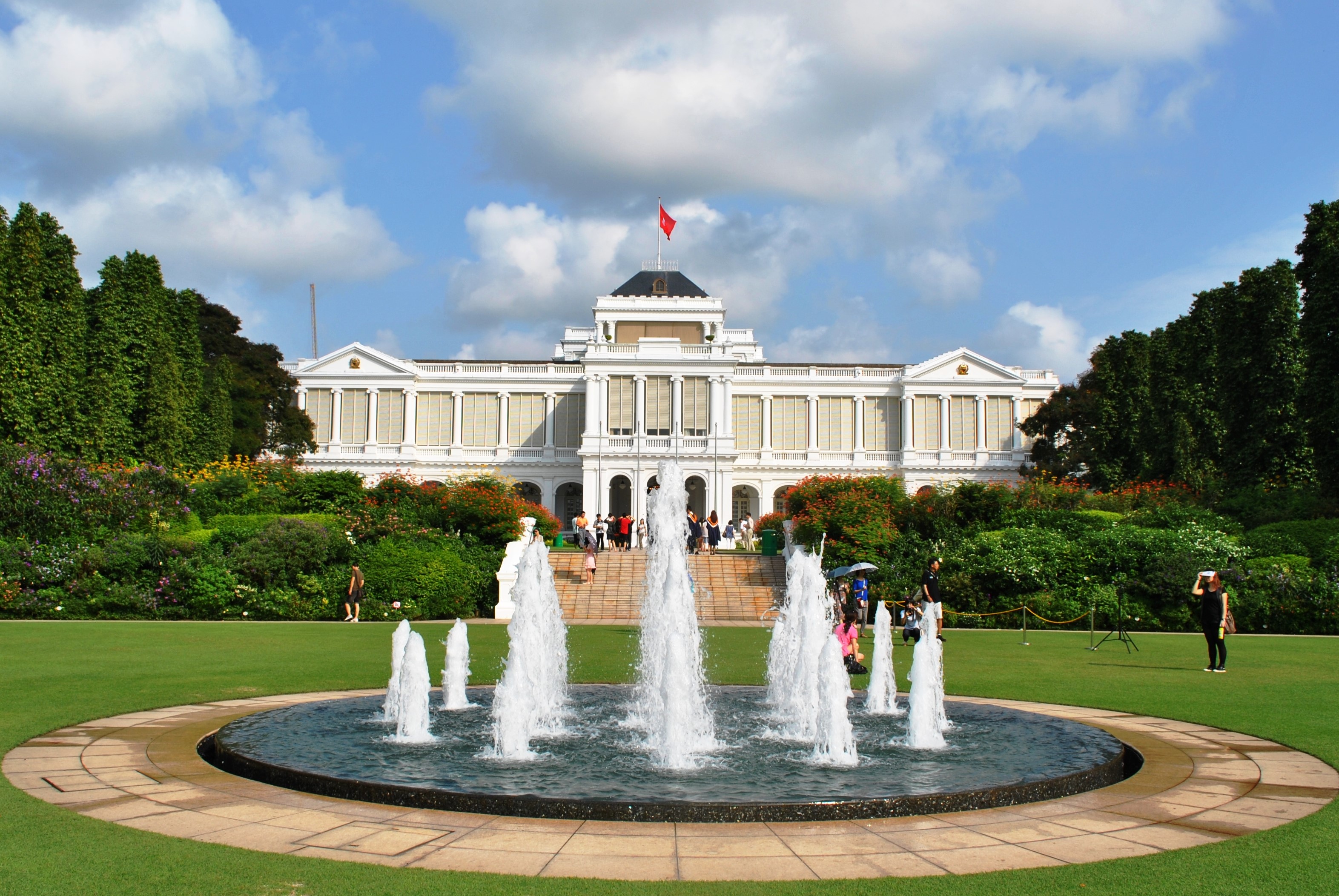 During his time at ST, he had to make trips there to cover political news. But even after leaving the paper, he found himself sitting down in the Istana again — this time, to interview Goh Chok Tong at his office for the purposes of writing Goh's biography.
Goh's biography is a hefty, two-volume affair, which involved 28 separate interview sessions over the course of four years.
The first volume focuses on Goh's growing-up years and his journey to becoming Singapore's second prime minister while the second volume, described by Peh to be significantly "meatier", is about the 14 years in which Goh served as PM.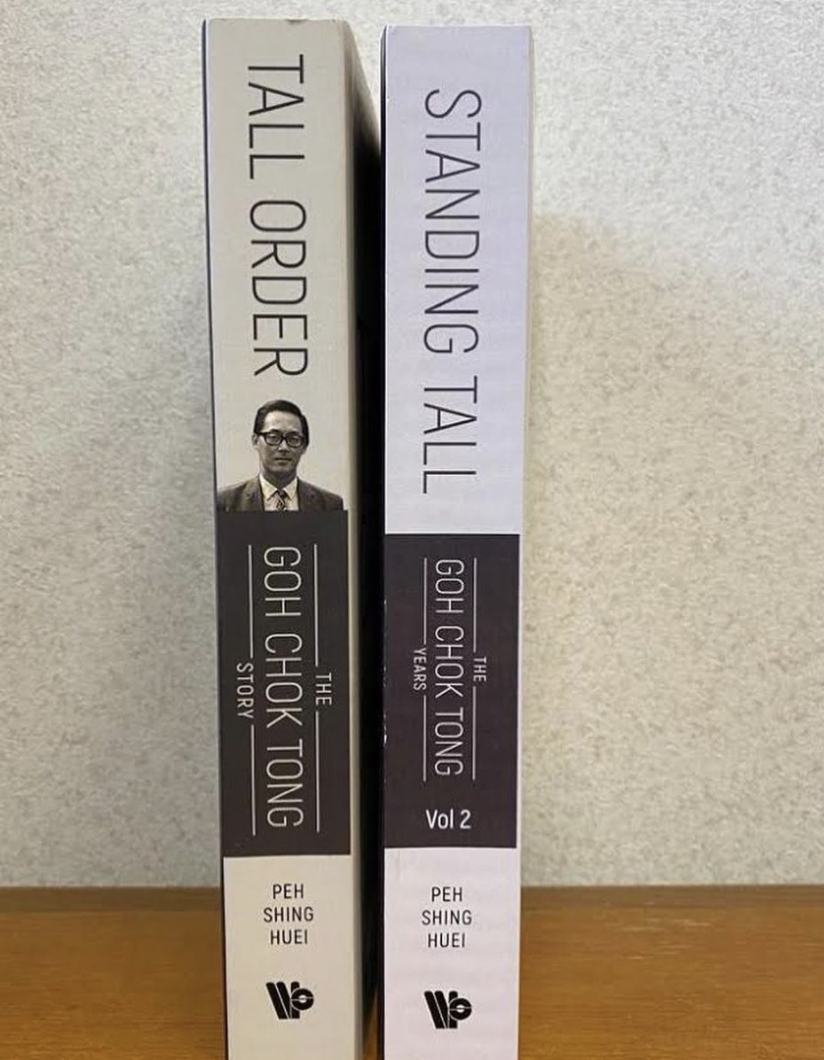 Compared to the first volume which only needed 11 interviews, the second book required 17, each lasting for about two to three hours.
These sessions saw Peh take a deep dive into tricky topics, asking uncomfortable questions on ministerial salaries, foreign immigration policy, and political controversies.
While many of Goh's candid responses were captured in the book, I was keen to hear about what was not written in the book: the interviewer's experience and observations interacting with the interviewee (in this case, ESM Goh Chok Tong).
After all, it's not every day that you meet someone who has spent so much time talking to a former Prime Minister.
So yes, this is an interview with an interviewer regarding his interviews.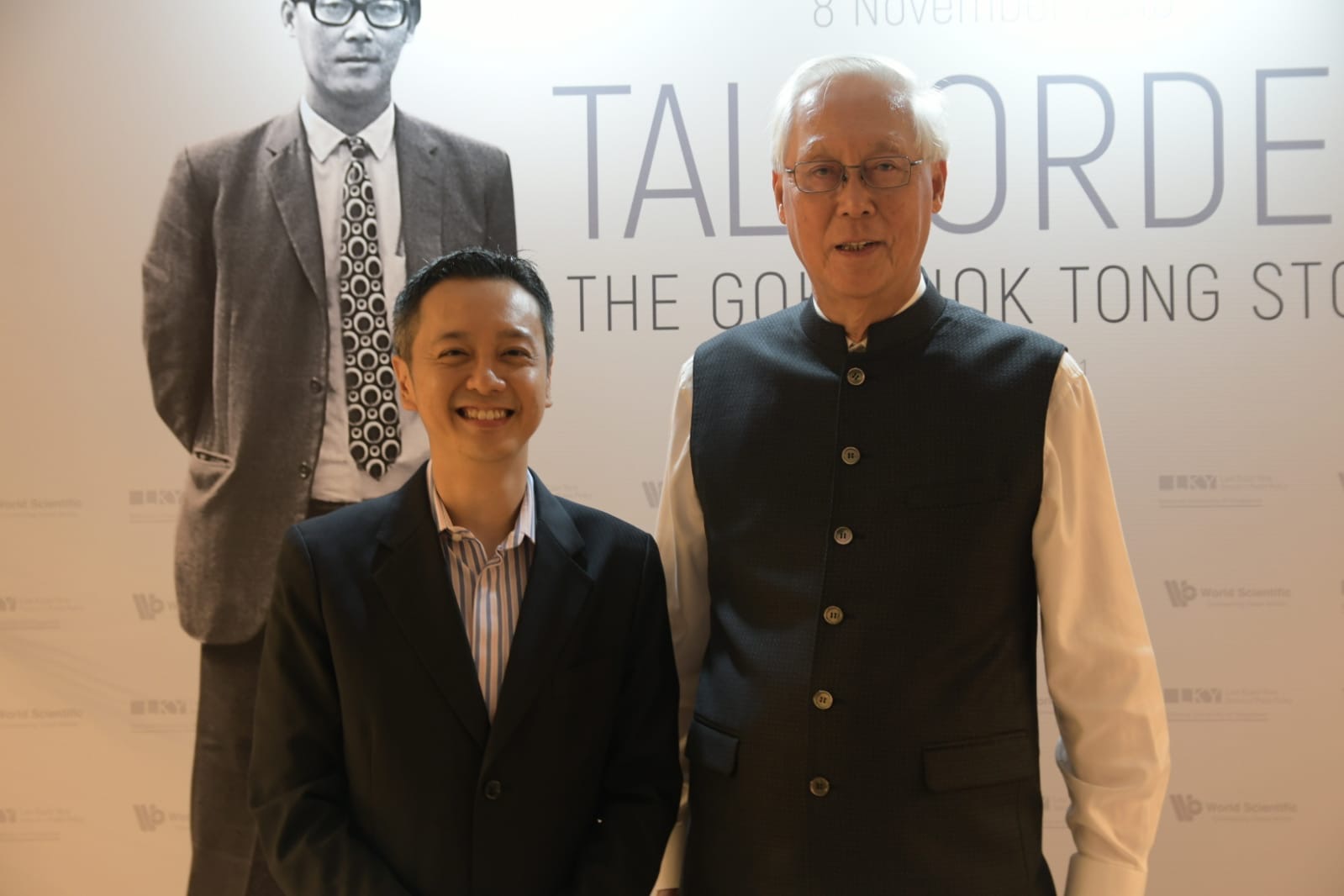 Where were the interviews held, and what was the format?
[Before the interview,] I would tell ESM Goh about the topic that we'd like to cover. I would also send him a list of questions for him to prepare. That is very important because it allowed him to jog his memory, as well as for his team to help him do some research on what exactly happened, because we're talking about things that happened a long time ago.
During the interview, there were five of us. There's me, three of my colleagues from Nutgraf, then there's Mr Han Fook Kwang, ST Editor-at-large.
The five of us — plus ESM Goh, his Press Secretary and his Special Assistant — would sit around a fairly big conference-sized kind of table. That's where we did the interviews.
The format was exactly the same as for Volume 1. The interviews were always at the same place, at his office.
Usually, we try to do maybe one [interview] every two or three weeks? But it also depends on ESM Goh's schedule, so if he's tied up then it becomes maybe one per month.
You've never felt the need to do an interview with him elsewhere, in a more casual setting, for instance?
I think it's perfectly fine with me to do the interview at the same place because it's not the venue that matters, but the content.
When we were doing Volume 1, we would frequently have lunch with ESM Goh after every session. The lunch sessions were definitely a lot more informal. For a more casual interaction, we did get that during the lunches.
It was less so for Volume 2. I think it has to do with his schedule.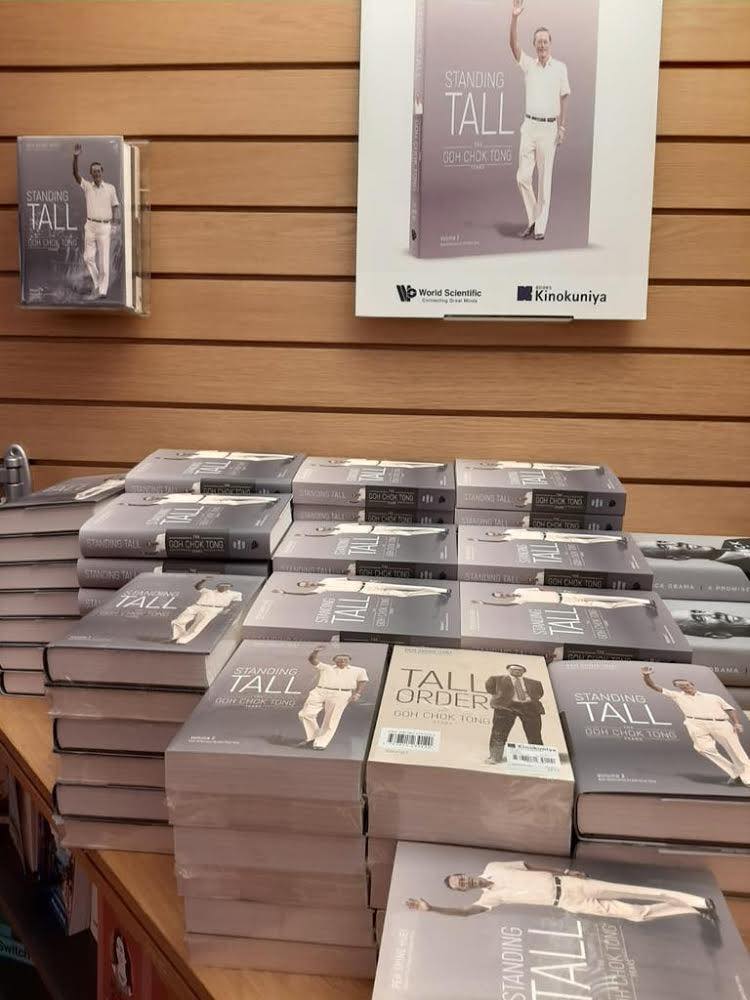 Is it normal to have two to three hour blocs for interviews, because that seems like a really long time to be constantly asking questions. Seems quite tiring!
Oh, don't get me wrong. It's tiring! But at the same time, it's not easy to get these people to sit down with you. They're very busy.
Whenever he had some time, he would block it off for two to three hours so that we could take advantage of it rather than have an hour or 1.5 hours each time. We'd have to find many timeslots.
90 per cent of our interviews were before lunch, before 12. I would think it's his preference because very often he would have official lunches with people and he'd have to go off.
But you wouldn't have breakfast with him, right?
No, no. Actually, interviewing during meals is not a great idea. Either you end up talking and not eating, or eating and not talking.
How did you feel when conducting the interviews at the Istana? Were you nervous or worried?
It would be abnormal if I didn't feel somewhat intimidated or nervous. Especially given the venue, with security and all.
Do you think it gets better with each visit?
For sure! Initially, for my first interview with ESM Goh, I was quite nervous.
But when I was outside his office, I heard whistling, and realised that the person whistling was ESM Goh. I don't know about you, but to me, when you hear someone whistling, it conveys a certain relaxed vibe. I distinctly remember that I felt more relaxed when I heard the whistling.
What would you say are some of the tougher things you had to bring up, and how did you go about asking the difficult questions tactfully?
Because he was the Prime Minister, there were just so many topics to cover. That poses a lot of challenges for me and my team, because I certainly can't say I'm familiar with all the different policies. With every topic, there's a significant amount of research to make sure that when we enter that room for that interview, we are ready to not just ask him questions, but to actually probe and go deep, to challenge him on the policies and what he decided to do.
Our approach has been to not self-censor, meaning that we [were prepared to] ask him the tough questions on controversial policies.
For instance, in Standing Tall, there are chapters devoted to ministerial salaries and foreign talent and immigration policy. These issues remain contentious today.
I credit ESM Goh for not shying away from it, and answering them. Whether you like his answers or not, that's beside the point. But he took my questions head-on.
There was one particular part which I captured in the chapter on ministerial pay. When he revealed that his friends did not want him to talk about this anymore because they thought it would just end up with people throwing brickbats at him, I asked: "Are you going to take up your friend's advice?"
And he said, "Well, I'm answering your questions now, aren't I?"
At any point did you feel that he was visibly uncomfortable with what you were asking and how you were asking them?
Perhaps the most uncomfortable topic and chapter would be the one on Ong Teng Cheong. I could tell that he was uneasy with the topic but he did not say, "Can you not write about this?"
Perhaps the discomfort could have come from the fact that Mr Goh and the late president were close friends and good colleagues. ESM Goh reiterated more than once during the interview that he really did not want to say anything which would put Mr Ong in a bad light because the man is dead, and unable to defend himself.
I think he wanted to do right by Mr Ong's children and grandchildren.
Were there any 'OB markers' in terms of what you could or could not talk about?
Topics that we moved away from would be those related to his family. When it came to the Volume 1, ESM Goh was quite clear that his family members have always been private citizens. He said that this [book] is about him, and requested for me not to go into that part of his life, which I respected.
Were there any sessions that stood out, where he revealed a side of him that was unexpected?
ESM Goh is not one who likes to talk about his family. But, surprise surprise!
When talking about terrorism and religious extremism, it somehow morphed into a discussion about religion and his own religious beliefs. That led into a discussion about his family, his children and his wife's religious beliefs.
It was a nice unexpected surprise when he actually revealed that his children are fairly devout Christians, his wife is a devout Buddhist, and he is an ancestral worshipper (or freethinker, depending on how you want to categorise it).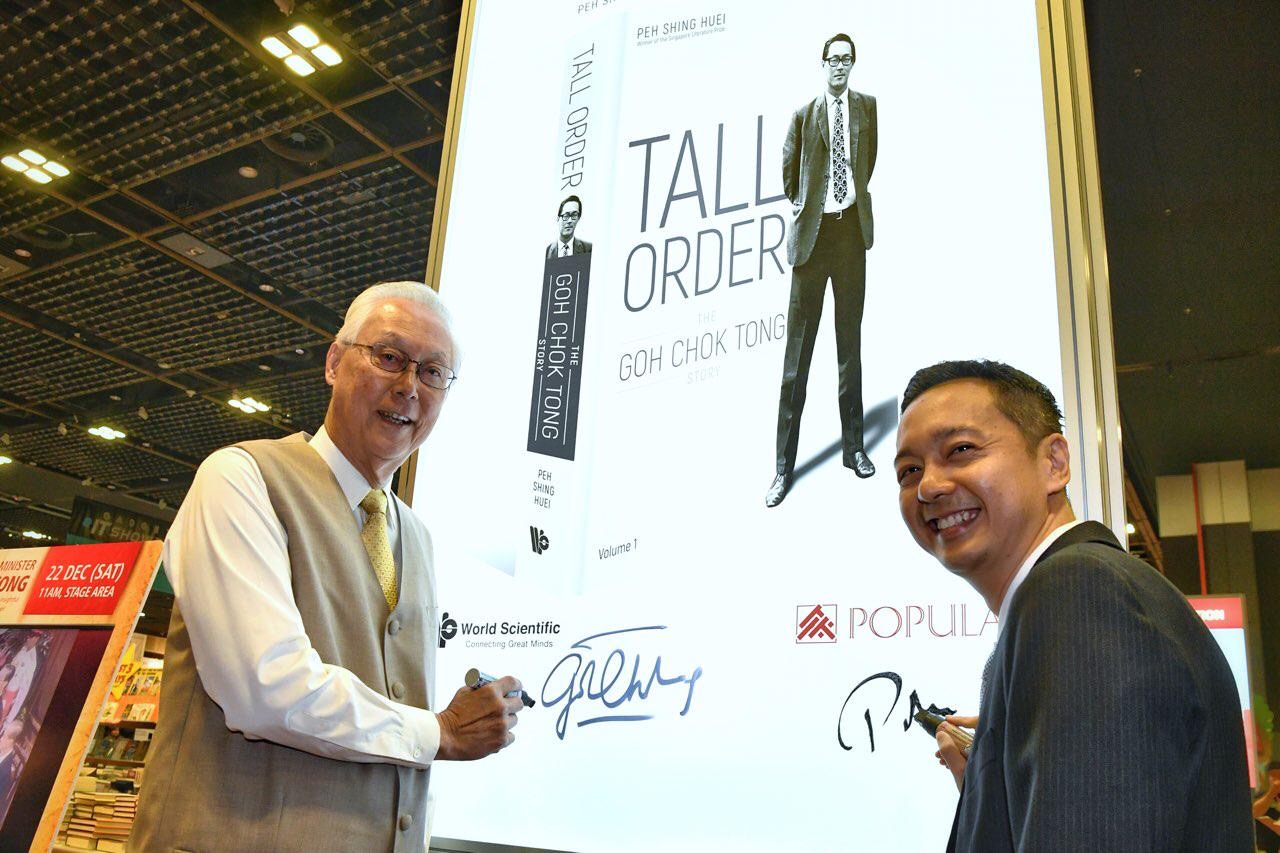 Do you think that it's because you have been speaking to him over quite a long period of time? So maybe he felt a bit more comfortable to speak about this with somebody like yourself?
I wouldn't be able to say whether I would have gotten this story out of him in Volume 1. But I'm just glad that I managed to do so in Volume 2!
I think that the first time you meet or interview someone, there will be more boundaries. Both might be a little bit more uptight, right? But as time goes on, and you build a certain chemistry and trust, you start to relax.
This is why I would say that the interviews get better as we get to know each other better. It just improves, you know?
How did you go about building a relationship with him, in order to get him to share candidly?
I met him quite a few times before, in my capacity as a journalist with ST. But for the purpose of the book, I think we met twice before we began the first interview. In both instances, it was more of a case of him wanting to understand my working process.
I knew that I had to earn ESM Goh's trust and respect. And part of it was to make sure that I did my homework so I don't go into an interview with him blur, or unaware of things. I think that is fundamental to building a relationship.
What was your first impression of him?
In the past, when I interviewed him as a ST journalist, it was always very serious. But when I met him [for purposes of writing the] book, I discovered that ESM Goh has a very jovial side to him.
And he loves to crack jokes! He has a great sense of humour that makes you truly LOL. I totally did not expect that from him.
The more interviews we did, the more his sense of humour came through. As we started laughing and joking more, I think it contributed to better interviews.
How would you describe the change in your relationship with him? Are you on a, uh, texting basis with him? Can you now drop him a WhatsApp?
No, no, no! *Laughs*
No? Oh! What a shame!
Yeah, what a shame... But let's not forget that he is our former Prime Minister so there's a certain decorum.
I've gotten a lot more comfortable with ESM Goh, and I would like to think that the same is true for him with myself. In terms of [our] relationship, I think that [the respect] has certainly been enhanced.
One thing that I've discovered is that this is a man who obviously made huge contributions [to Singapore]. But beyond that, he's not afraid to crack a few jokes at his own expense.
He is very very pleasant company! You learn a lot and things are always enjoyable because, as I said earlier, you also laugh a lot.
A personal observation is that this sense of humour has come up a bit more in recent years through his MParader Facebook page. I don't know if you feel the same, but I suppose that's the laid-back and candid vibe that you're talking about?
Yeah, I think you're absolutely right. There's a warmth that emanates from his MParader Facebook posts. And sometimes, he has a slightly cheeky approach to certain things.
I think with MParader, Singaporeans can see snippets of what I saw and experienced firsthand.
As his biographer as well as a fellow citizen, I think it's very nice to see this side of our former Prime Minister. I like it and I really am glad that we can see that side of him. It's a very nice touch to our political culture — that not everything is so serious and cold.
I wanted very much for my book to be able to convey this part of his personality. If not, otherwise, it gets a bit heavy, yeah? *chuckles*
Some quotes have been edited for clarity and grammar.
Top photo via National University of Singapore, MCI photo by Fyrol via PM Lee/Facebook.
If you like what you read, follow us on Facebook, Instagram, Twitter and Telegram to get the latest updates.