Fans of Pang's Hakka Noodles might have read that the noodle stall left Xin Tekka in end April.
But fret not, because Hakka Pang a.k.a chef Pang Kok Keong confirmed with Mothership that he will be relocating to Bukit Merah, specifically Sprout Hub, in mid May 2021.
Here's what Sprout Hub looks like: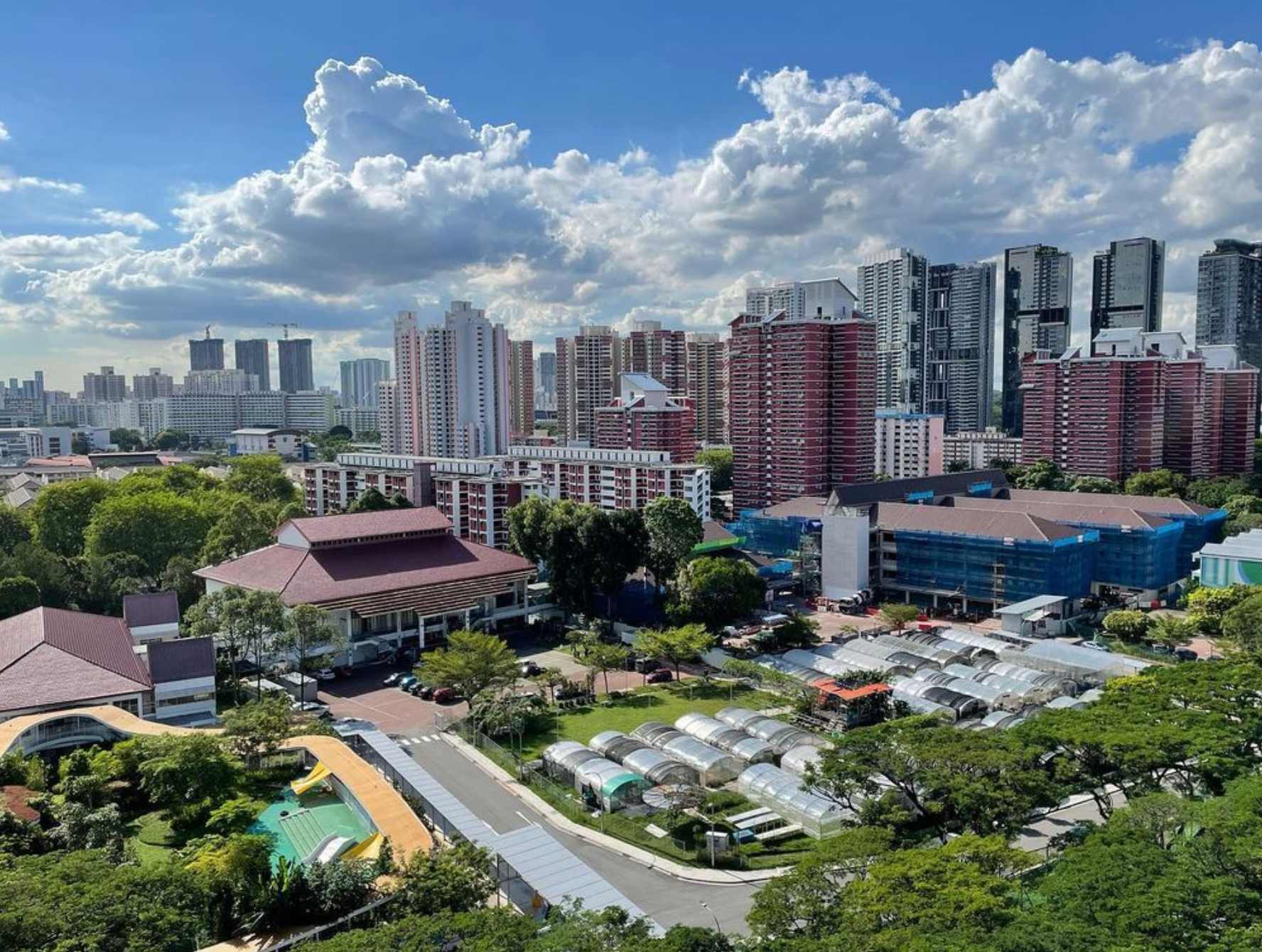 Updated menu at Pang's Hakka Noodles
And here's the updated menu of food items you can find at Pang's Hakka Noodles, which will be open from 10.30am to 4.30pm, before switching to a grilled seafood stall from 5pm to 10pm (more on that below):
Hakka noodles/rice with scholar soup (S$5.50/S$7.50) comes in two options: soup or dry.
A dish which originally started during the Qing dynasty, scholar soup consists of sliced pork, liver, intestine, pork skin, fish ball, sweet leaf (also known locally as sayur manis), salted vegetable, and red wine lees.
According to Pang, this is a dish that Hakka mothers would make for their kids who were taking the imperial exams in hopes that they would do well. The three cuts of pork in the dish represent the top three accolades in the imperial examination: 状元 (zhuang yuan),榜眼 (bang yan),探花 (tan hua)。
Then there is the Hakka noodles with Hakka Yong Tau Foo (S$7/S$9) which also comes in either the soup or dry option. You'll find stuffed tofu, stuffed bitter gourd, fishball, fish paste, sweet leaf (sayur manis), and a prawn stick.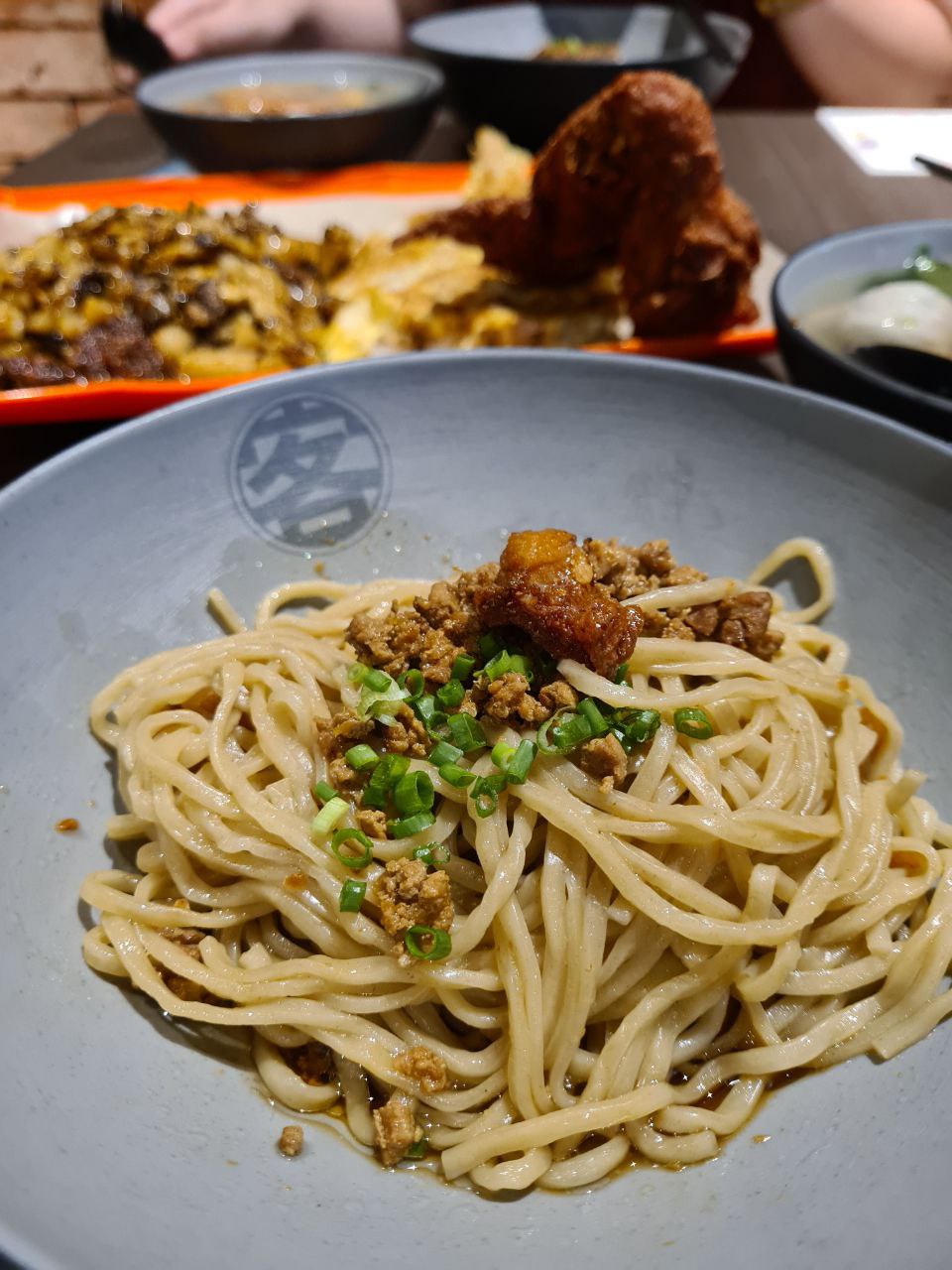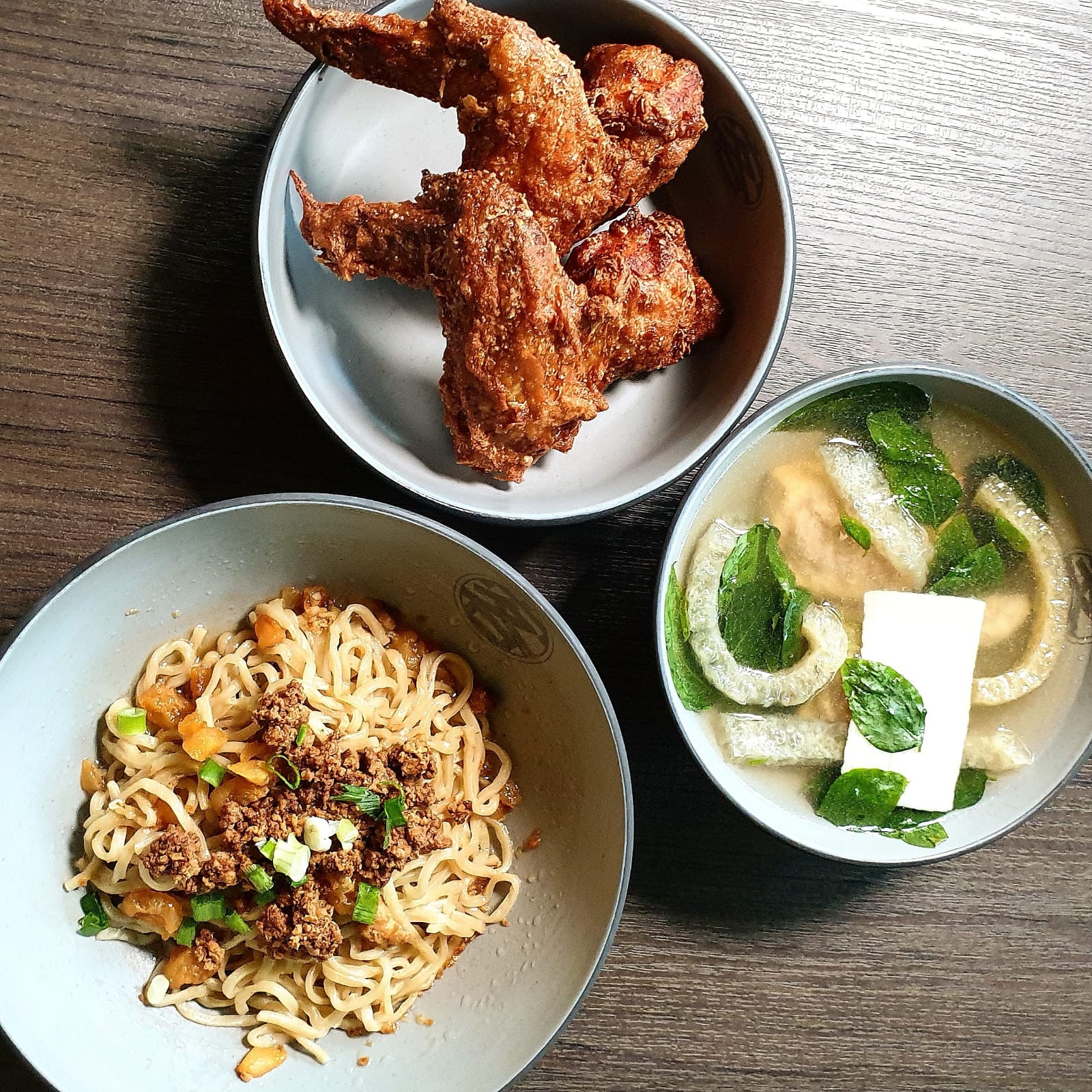 Pang's Hakka Red Wine Chicken Mee Sua/Noodle Soup with Egg (S$8) is also making a comeback at his new location.
This dish is made from three different types of wines, red wine lees, and homemade stock. You'll get noodles, beancurd skin, tofu, and tender chicken — all steeped in that potent and extremely fragrant gravy.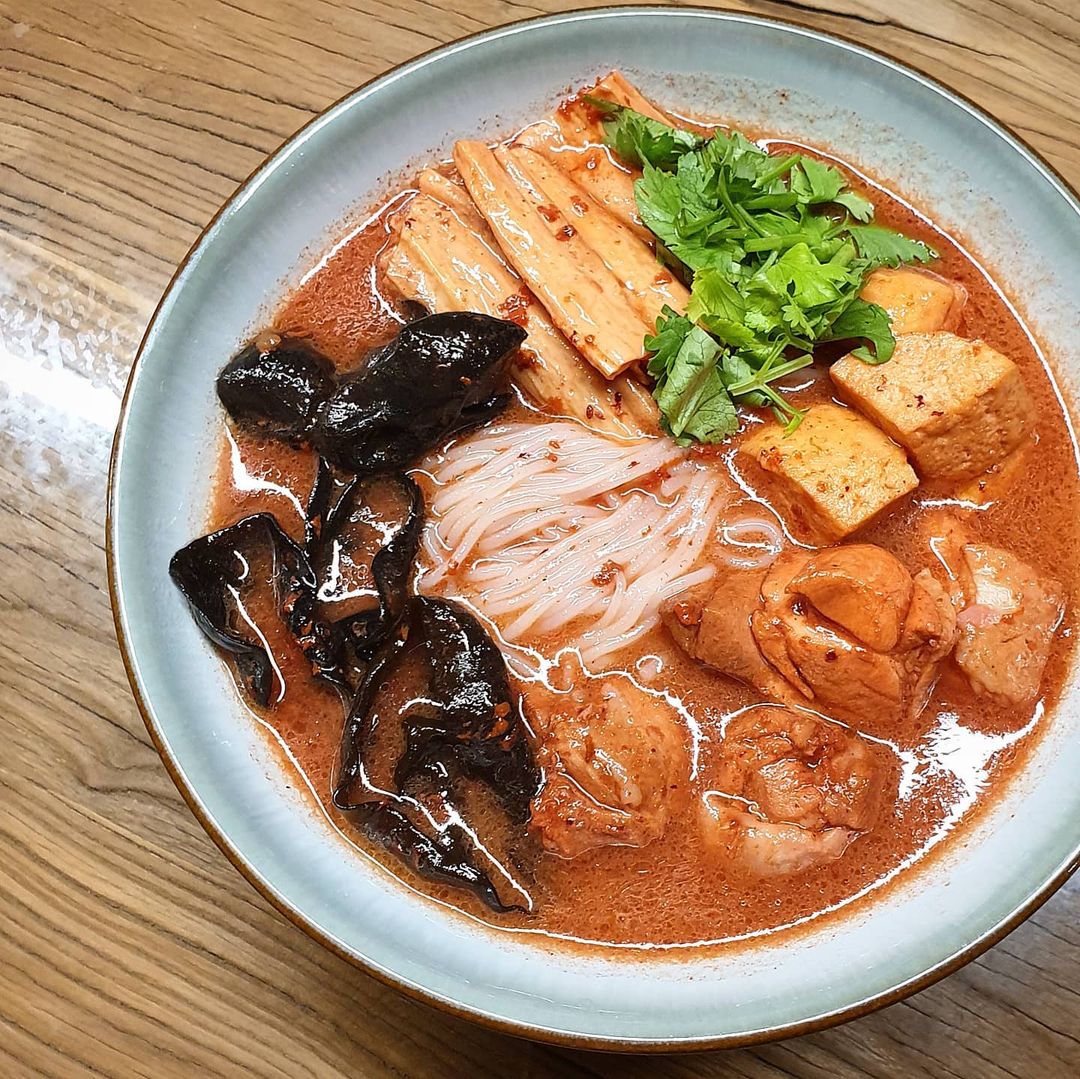 Other dishes to look out for at Pang's Hakka Noodles:
Hakka noodles with stuffed tofu soup and Hakka fried wings set (S$8.80)

Hakka noodles with Saito Yellowtail fishball soup (S$7)

Pang's extra spicy curry noodles (S$8)

Hakka Pang's brown rice lei cha (Thunder Tea Rice) (S$8)

Hakka fried chicken wings (S$4)

Hakka meatball with fries and garlic chilli dip (S$8)

Spicy dry-tossed pork liver with fried beancurd (S$6)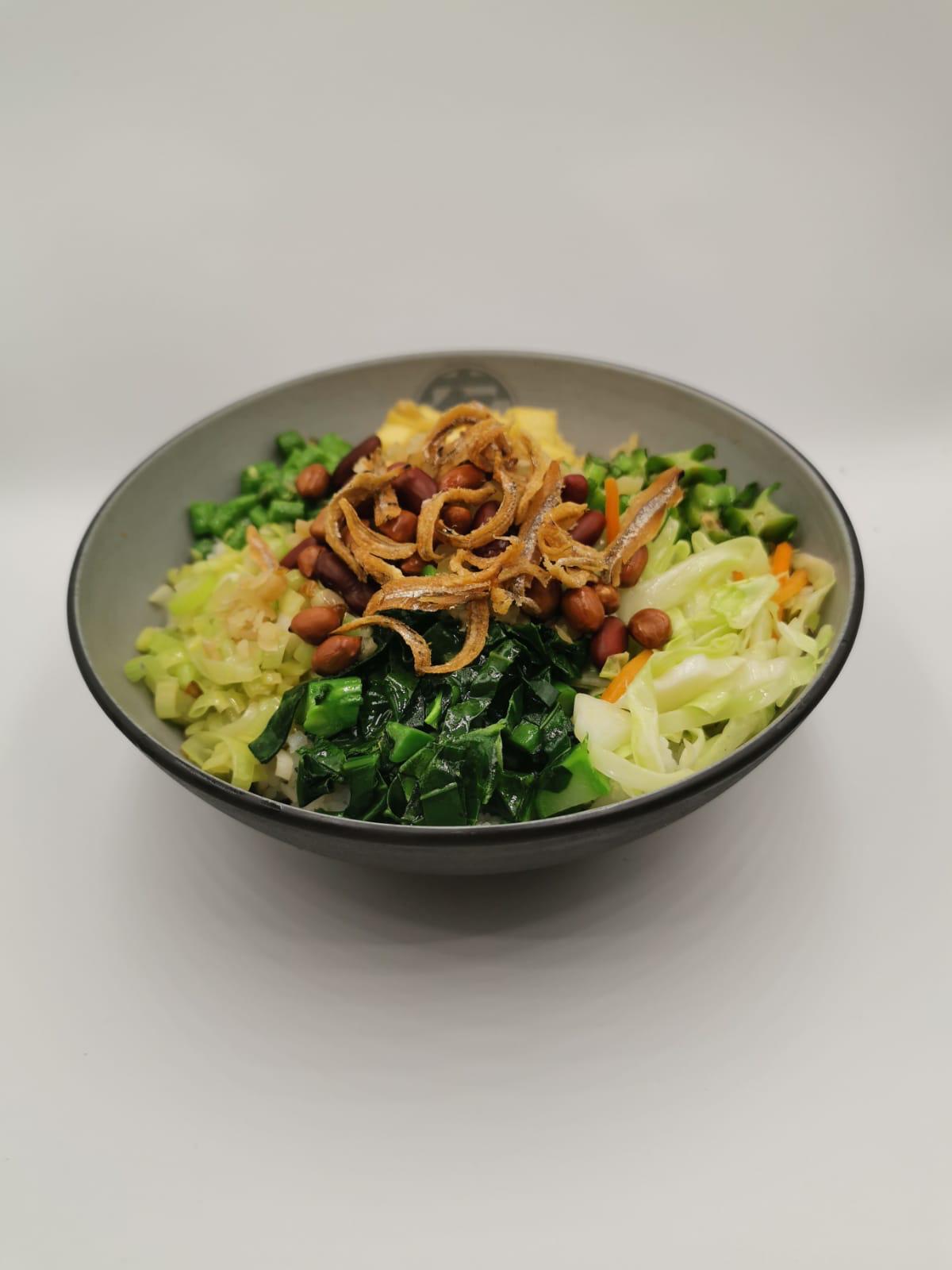 From 5pm onwards, Pang's Hakka Noodles will switch to Guppies, which sells grilled fish and boiled seafood — perfect for an after-work get-together.
Here's a look at Guppies' menu:
Fish from S$15
Grill seabass

Grill red snapper

Grill pomfret

Grill stingray
Seafood from S$10
Squid

Prawn

Jumbo cockles

Gong gong (conch)

Half shell cockles

Sea snails

Octopus tentacles
Sides from S$4
Deep fried mackerel steak

Deep fried hakka wings

Deep fried hakka meat balls with fries and garlic chilli dip

Fries with mala sprinkles

Spicy dry tossed pork liver with fried beancurd
Dips & sprinkles from S$2
House-mix Sichuanese mala sprinkles

Home-made spicy Thai seafood dip (Nam Jim)

Guppies sambal belachan

Spicy chinchalok

Garlic ponzu

Pang's extra spicy shrimp sambal
Guppies will launch one week after Pang's Hakka Noodles opens at Sprout Hub.
A second Guppies outlet will be opening at the Bgain food court at Arc380 in Jalan Besar in June, said Pang.
Related stories:
Top images via Pang's Hakka Noodles and Joshua Lee.
If you like what you read, follow us on Facebook, Instagram, Twitter and Telegram to get the latest updates.