A nasi padang seller in Geylang Serai was able to sell out her food she prepared after she appeared in a live video started to help hawkers hawk their fare to the internet generation mostly stuck at home due to the Phase 2 (Heightened Alert).
The incident took place slightly after 5pm on May 18, the day the live video was shot by Singaporean entertainer Roslan Shah.
Phase 2 (Heightened Alert) started on May 16 and is to last till June 13.
Roslan, who hails from the media industry, also operates his own rojak stall at the eatery at the corner of Lorong 101 Changi and Changi Road.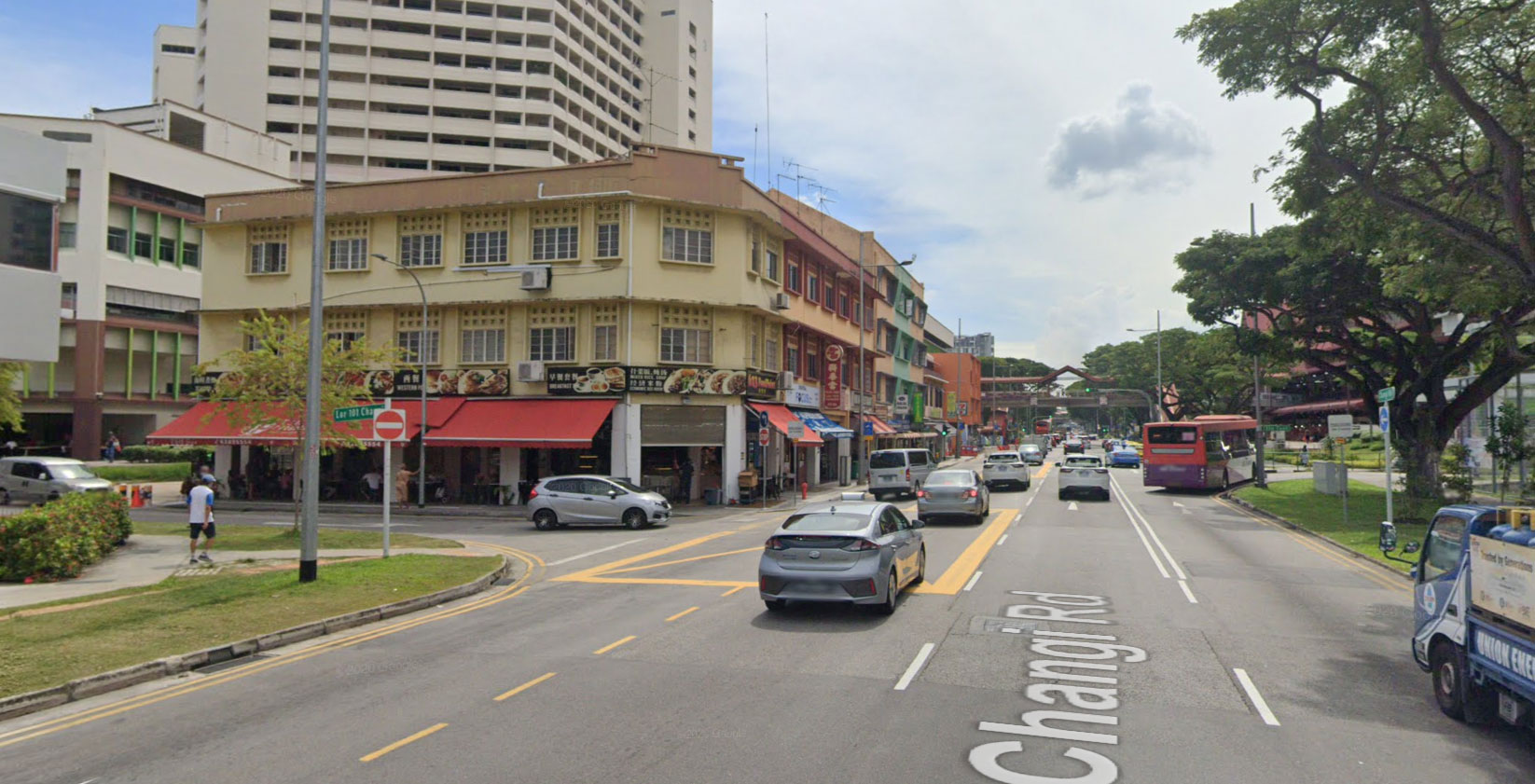 Livestream of business
As part of his schtick to bring in sales, Roslan does live-selling for his own rojak business.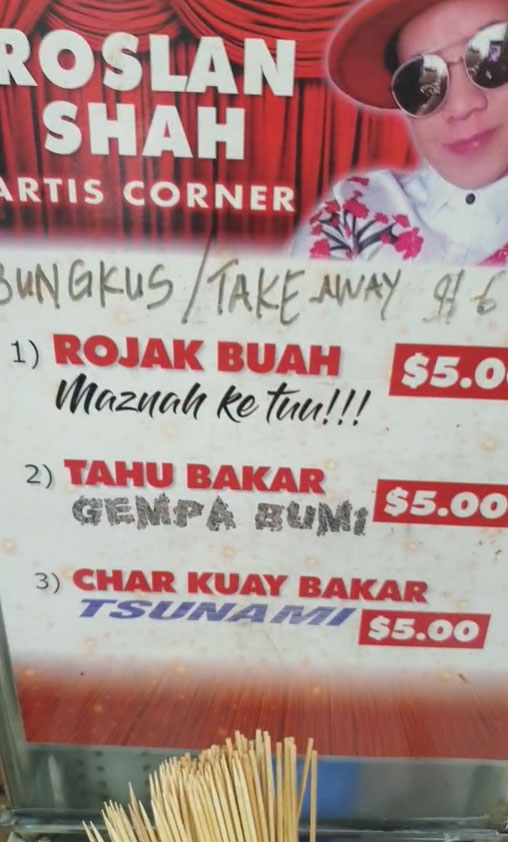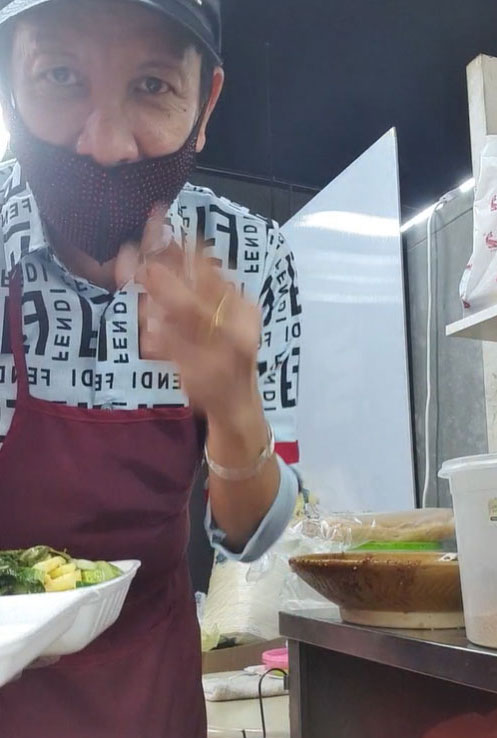 This works as he accepts orders from viewers on the spot who get to watch him prepare their food fresh.
But not all his time livestreaming is focused on himself.
When he is not carrying out his own live sales, Roslan would use his clout to help fellow stall owners by sharing their fare on his livestream.
Nasi padang seller hit hard by Phase 2 (Heightened Alert)
In the live video that day, which lasted 55 minutes, Roslan turned the spotlight on Ani, a makcik nasi padang hawker.
In the video, the woman appeared reserved initially and emotional, but she was eventually egged on to talk about her food.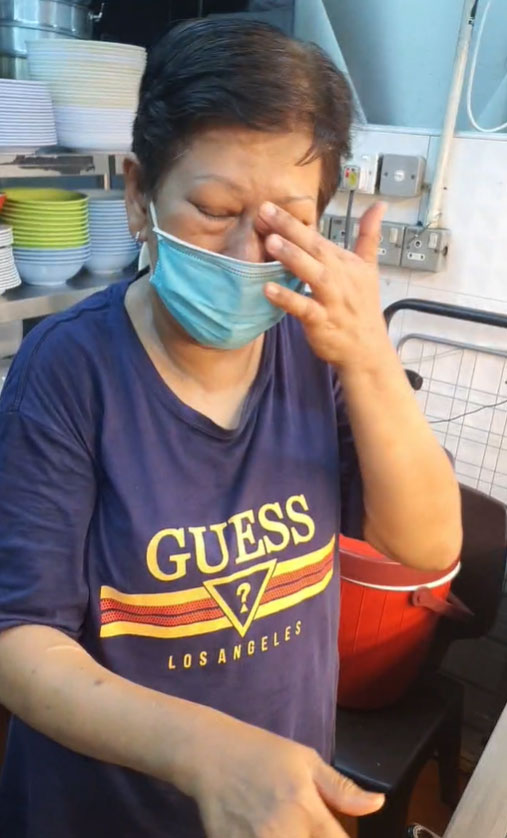 The fare she prepared included beef rendang and sayur lodeh, a staple dish consisting of vegetables cooked in coconut milk, as well as ayam goreng, which is good old fried chicken.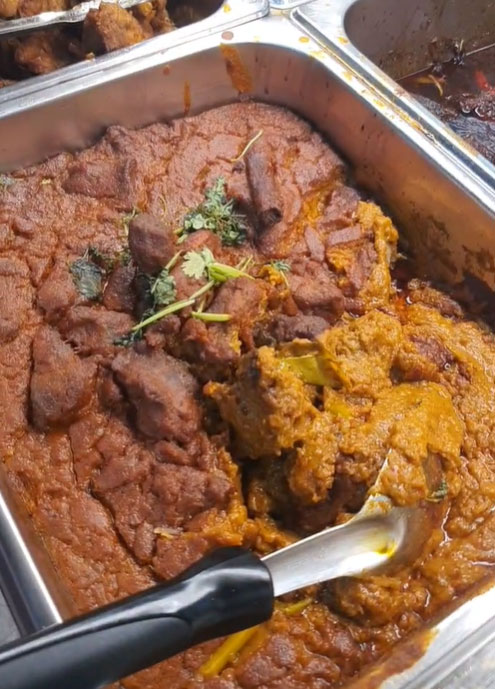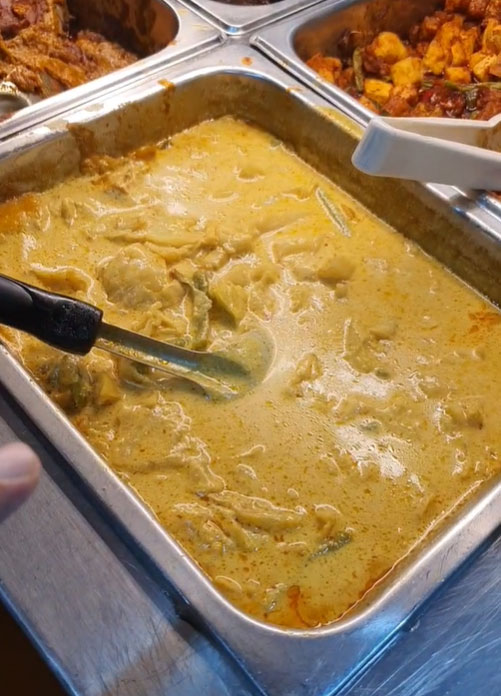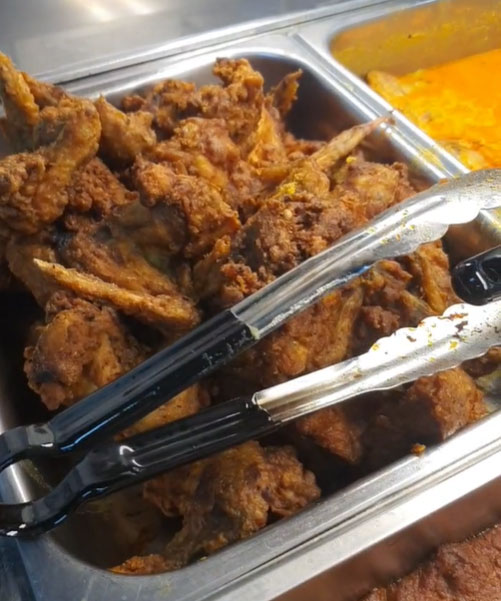 Live video helped sales
Within 20 minutes, the effects of the live salesmanship paid off as orders started pouring in.
Ani appeared relieved and expressed her thanks and gratitude to the audience watching, which likely prompted even more sales.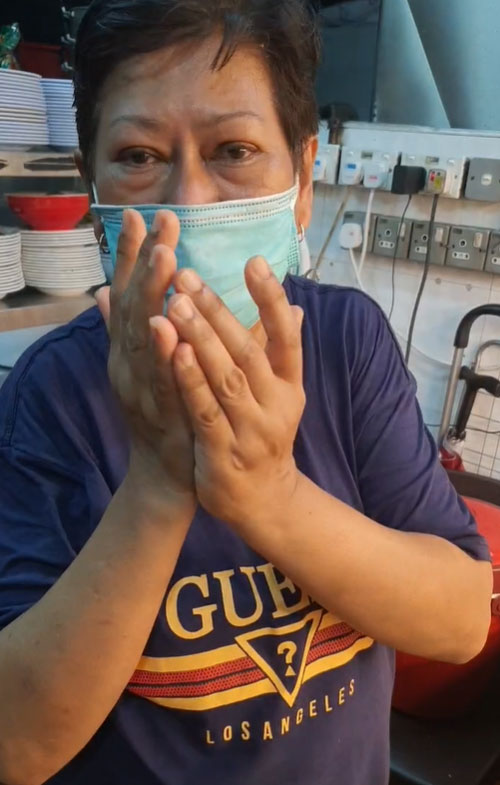 When she spoke on camera, she talked about how sales has been poor owing to the lack of people out and about this Phase 2 (Heightened Alert) period.
A majority of her dishes were unsold even though it was dinner time, she said.
As a result of the poor sales, Ani added that she had thought about quitting.
Roslan told Ani to cheer up and the result was that the audience responded positively to the livestream.
Bulk orders come in
The audience started doing bulk orders as Ani spoke to the camera.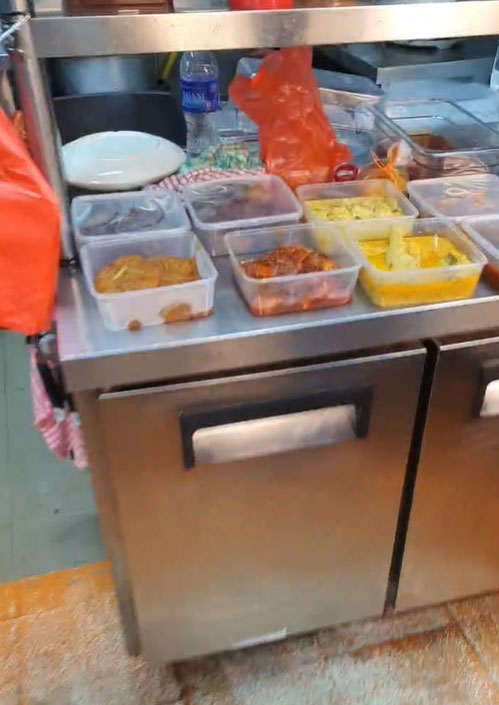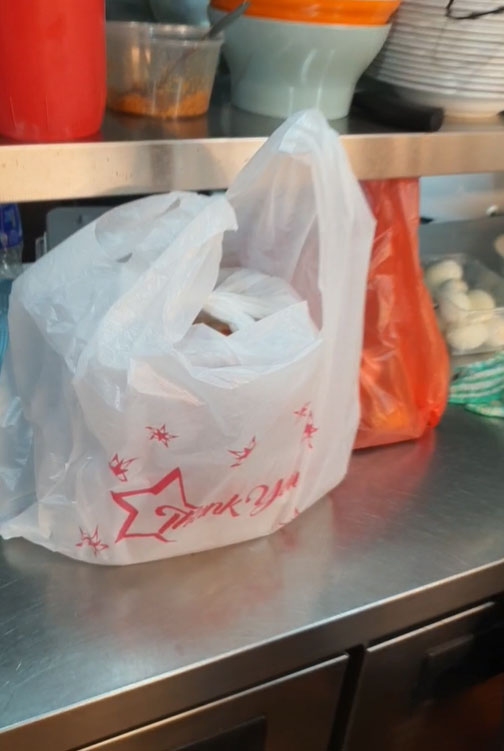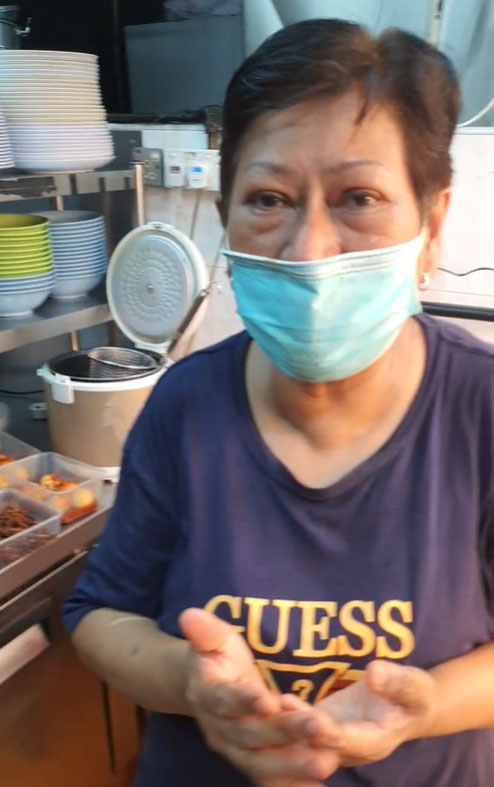 And the orders were not all for personal consumption as people chipped in to help Ani to help others.
One customer said he paid for 10 packets of food to donate to those who ordered rojak from Roslan.
Some others chipped in by offering their own services.
One person who was watching the video offered to deliver the food.
Roslan did another livestream six hours later to thank those who bought food from Ani.
Where to find eatery:
60 Changi Road
If you like what you read, follow us on Facebook, Instagram, Twitter and Telegram to get the latest updates.