A man looking for a bedroom to rent in Khatib claimed that he was offered a small space, partitioned by only curtains.
Known as Fvyn Hedkandee, he took to a Facebook group on May 8 sharing chat screenshots, supposedly between him and a landlord.
Partitioned 'room' cost S$550 per month
According to Shin Min Daily News, the 25-year-old man plans to move to Singapore this coming July and is looking to rent a bedroom.
He had originally enquired about a room near Khatib MRT.
However, according to the chat screenshots with a landlord, the room had been taken. What was left was a "partitioned area" for S$550 with utilities and air-conditioning included.
Fyvn initially asked for a picture of the 'room' but the landlord said he didn't have one.
Two hours later, the landlord sent a photo over, showing a space within the apartment partitioned by curtains.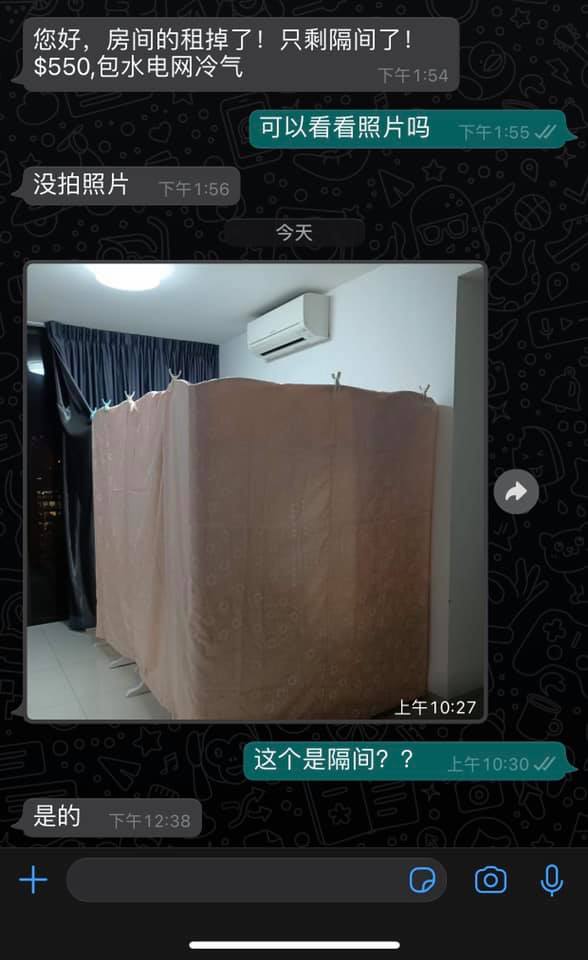 A closer look at the 'room':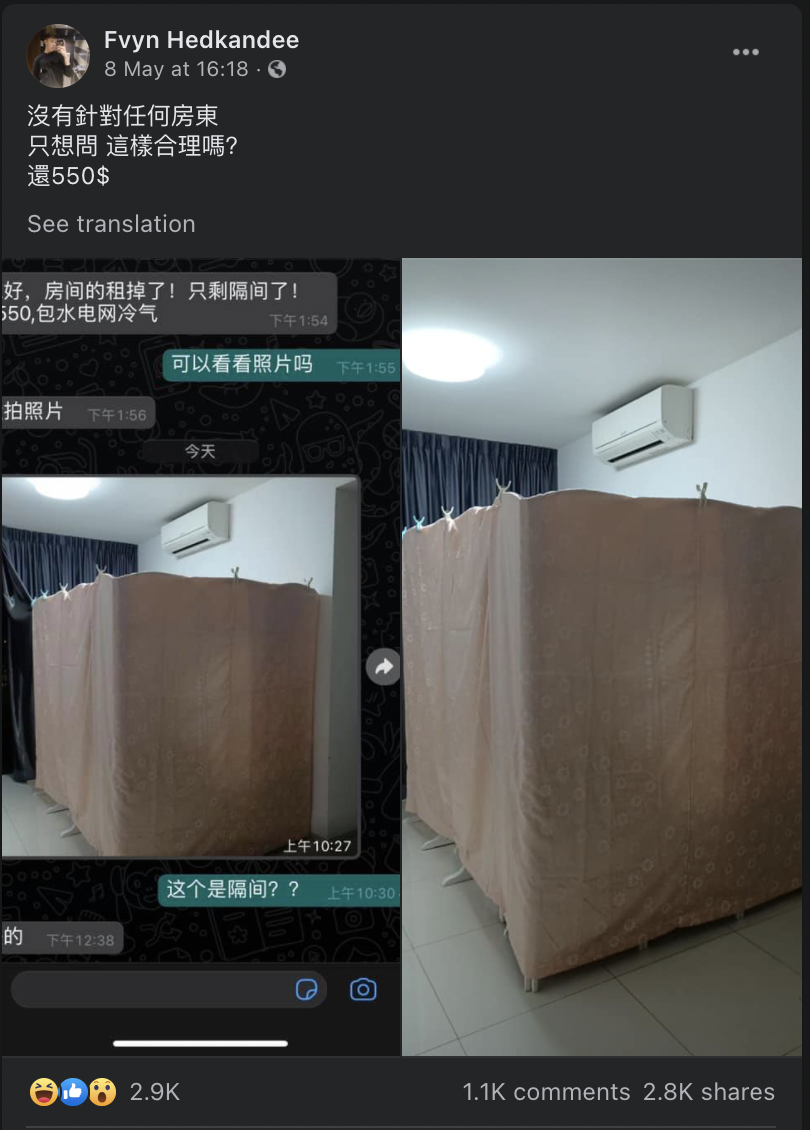 Responses from netizens
His Facebook post, which has since gone viral with over 2,800 shares, questioned if it was reasonable for a space like this to be offered.
In response, some Facebook commenters expressed amusement at the set-up, calling it a sick bay, while others pointed out a resemblance to that of a dressing room.
Others advised him to report this to the Housing & Development Board (HDB).
According to HDB, only bedrooms which are originally constructed by HDB can be rented out. Other parts of the flat, including partitioned rooms, cannot be used as bedrooms for tenants.
Landlords also have to submit an online application to rent out bedrooms. They are required to seek HDB's approval before the commencement of the tenancy. 
Images from Fvyn Hedkandee Facebook. 
If you like what you read, follow us on Facebook, Instagram, Twitter and Telegram to get the latest updates.