Follow us on Telegram for the latest updates: https://t.me/mothershipsg
34-year-old Ng Aik Lep, also known as Alex, had to undergo a brain surgery after suffering a stroke.
Cannot recognise friends and family
Ng was admitted to Khoo Teck Puat Hospital (KTPH) on Apr. 18, and spent some time in intensive care after suffering a stroke.
According to a Give.Asia campaign, he was found with his phone and wallet missing, hence, he could not be identified.
Eventually, one of Ng's friends contacted the police to file for a missing person's report, and was notified that he is in KTPH.
Currently, he is unable to recognise his friends and family, who have video-called him from Malaysia. His hearing has also been affected.
As of May 3, however, Ng's elder brother told Lianhe Wanbao that he is slowly beginning to respond to people that he is familiar with, and interact with on a daily basis, like his other brothers who live with him.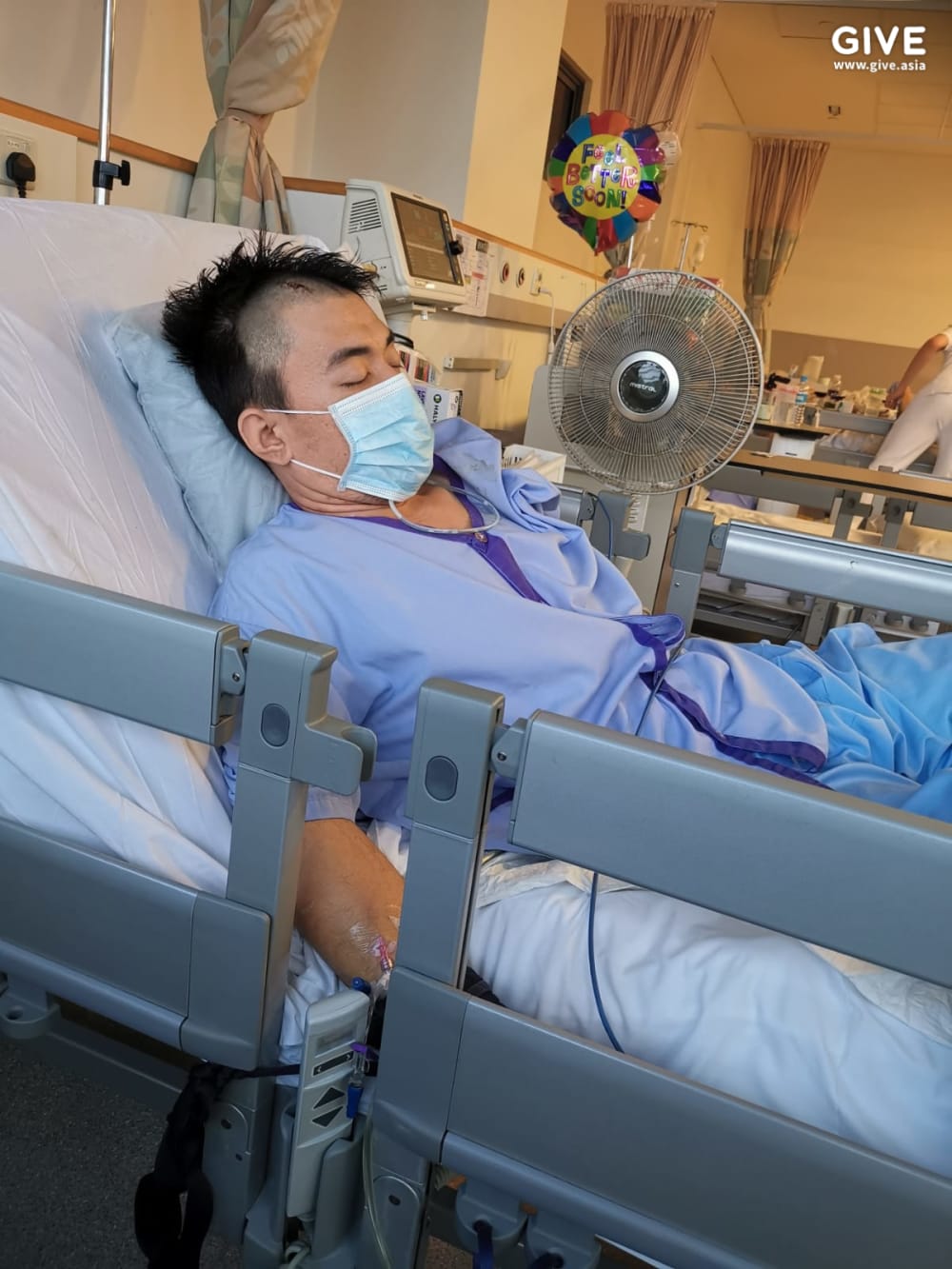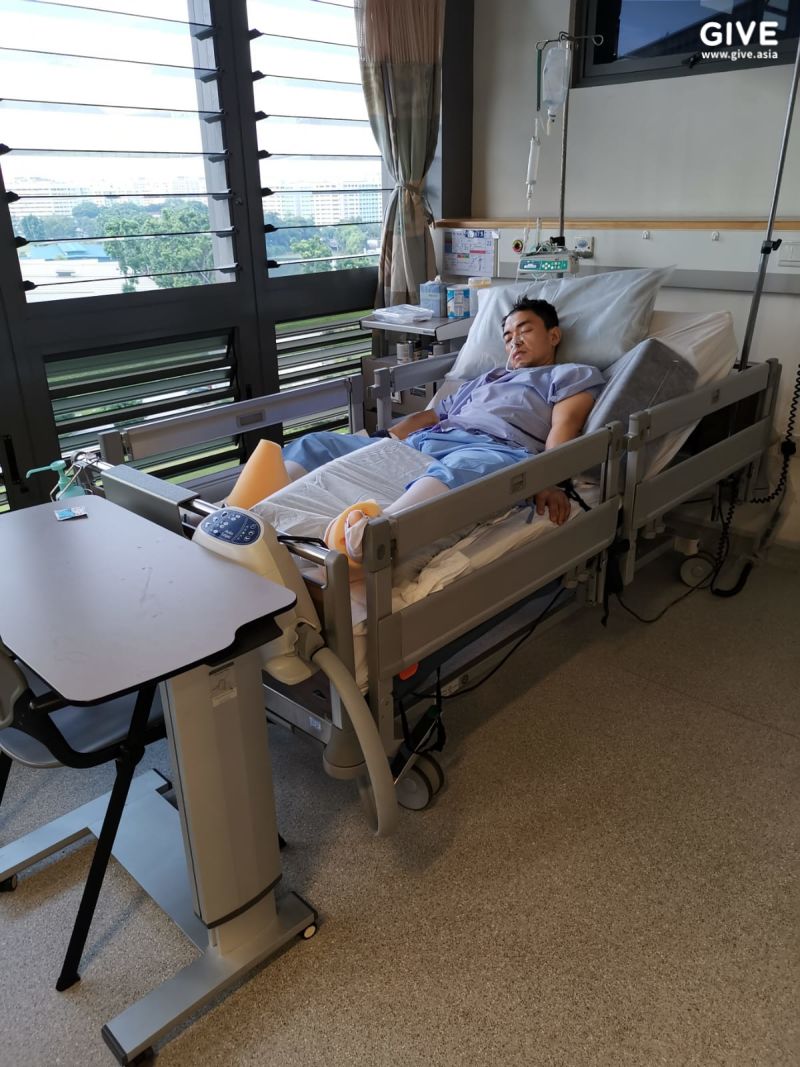 Wife and kids in Malaysia
Ng has been working in Singapore for 12 years while his wife and two children, aged 2 and 5, are currently in Malaysia.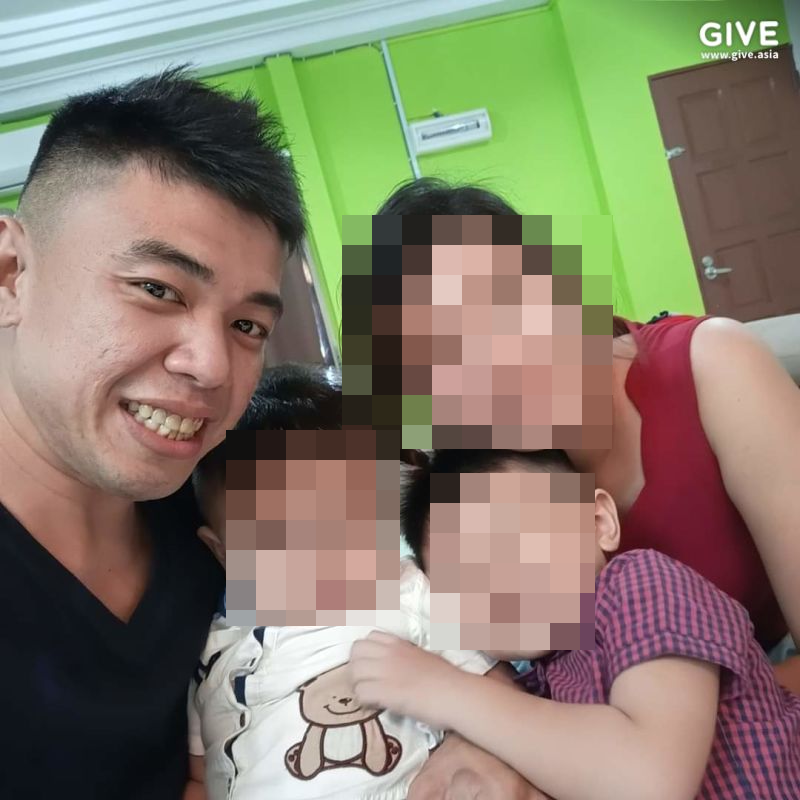 His wife, known only as Mdm Liu, was previously working in Singapore but returned to Malaysia after their first child was born. Ng is currently the sole breadwinner of the family.
She first discovered something was wrong when Ng, who would normally do daily video calls with his family, became uncontactable on Apr. 18.
She had contacted several of his friends in Singapore, and put up Facebook posts asking for help before Ng's friend eventually shared the news with her.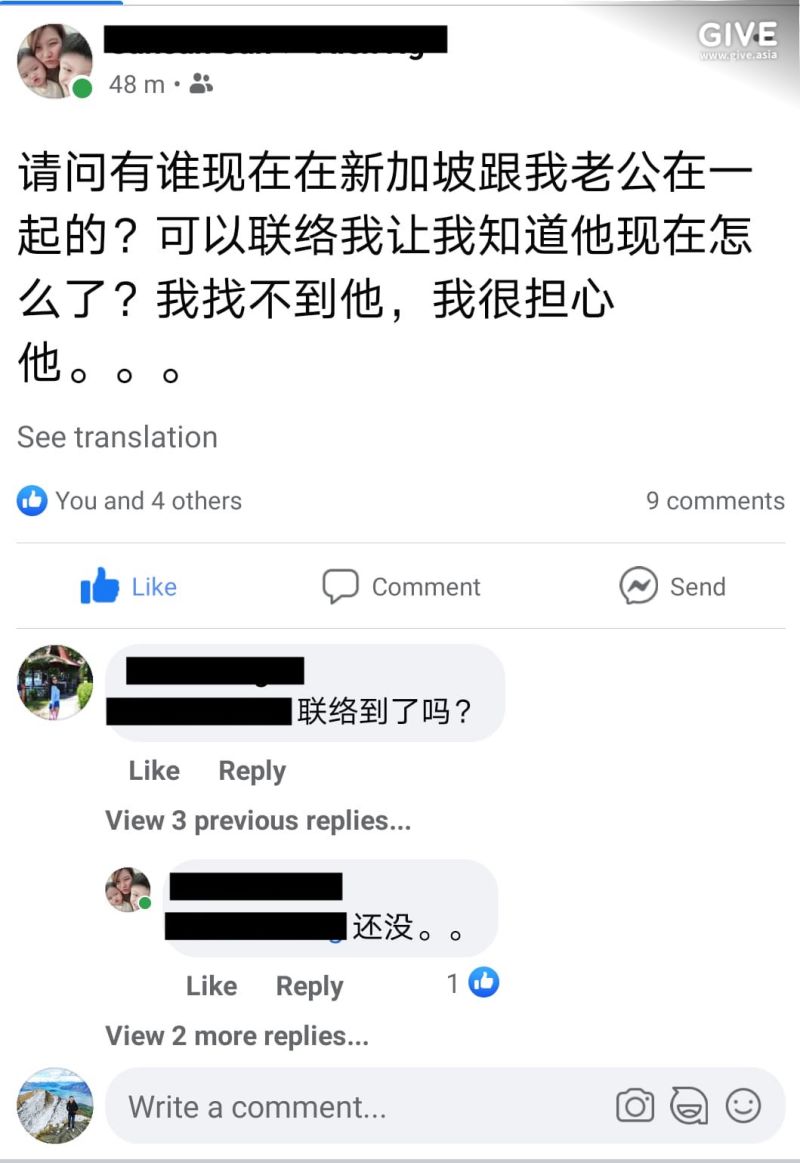 "Can I ask if anybody in Singapore has seen my husband? If you are able to get in touch with him, please let me know. I can't reach him and I am very worried."
Ng was a "workaholic"
Ng, who was described by his wife to be a "workaholic" who would often bring his work home.
He would sometimes work until 12am or even 1am while video calling his wife.
Liu told the Chinese paper that she worried about his health as her husband had revealed he was feeling "unwell" at the beginning of April. She advised him to do a full-body health checkup, which he eventually told her that he completed on Apr. 18.
"Right after the checkup, who knew that he would become uncontactable?" Liu said.
Medical fees
Currently, his medical fees have exceeded over S$60,000, Liu said, and could increase in further.
A Give.asia crowdfunding page has been started to help raise funds for the family, with over S$45,000 raised at the time of writing.
Lianhe Wanbao reported that the family hopes for him to return to Malaysia when his condition improves, as they are expecting the medical fees to be cheaper.
Top photo via Give.Asia.
If you like what you read, follow us on Facebook, Instagram, Twitter and Telegram to get the latest updates.