Follow us on Telegram for the latest updates: https://t.me/mothershipsg
The plan: Get his girlfriend to think that they were helping to film a scene for a friend's "project", involving a game of mahjong with their friends.
The elaborate ploy would eventually see the man's tiles spelling out "will you marry me", much to his girlfriend's surprise.
"Will you marry me" spelled out on mahjong tiles
In a Facebook post May 2, one Jeraldine Yeo shared how her boyfriend had planned an elaborate mahjong-style proposal.
Her boyfriend, Alfred Tan, told her that the scene was supposed to parallel the mahjong scene in "Crazy Rich Asians".
Hence, she and her friends were dressed up for the occasion ("who plays mahjong in such nice outfits?" she asked in her Facebook post).
The game started off like any other mahjong game, with her throwing away unwanted tiles.
But it turned out that all the tiles thrown to her were actually "strategically planned to ensure the flow of the game".
Yeo was also "baited" to discard a particular tile (a bai ban, or white dragon), so that her boyfriend could finally use it as the letter "o" in "will you marry me".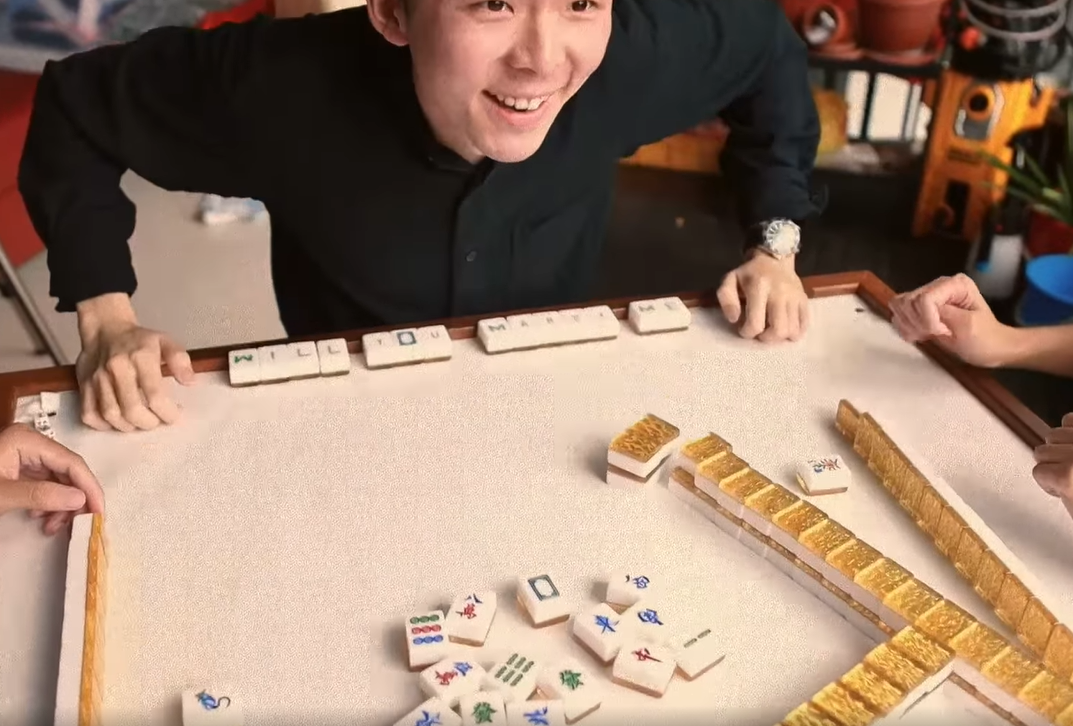 As he turned his tiles over to show her, she can be heard asking: "What is this????"
He then said: "[I win] very big ah... You gotta pay with your whole life."
For those who are not mahjong players, it is actually incredibly hard to arrange a pre-determined flow to the tiles, as an element of the game depends on chance.
Tan then got down on one knee and proposed.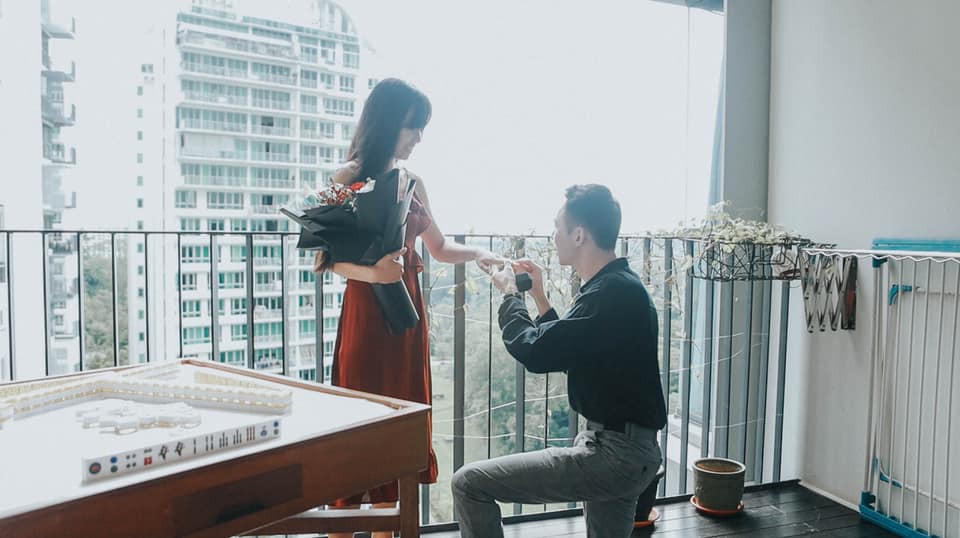 Oh, and of course she said yes.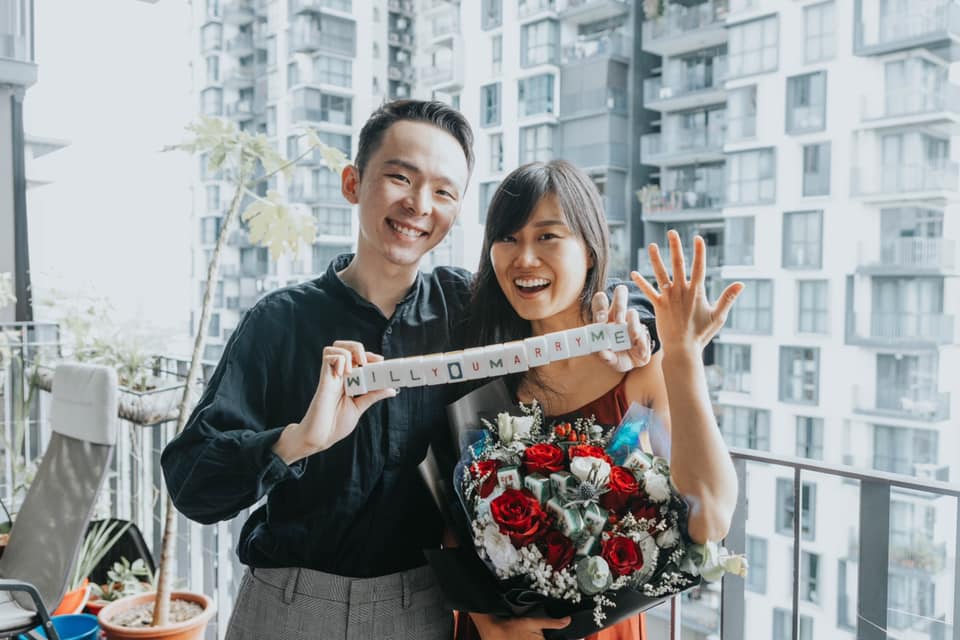 Tan also gave her a bouquet with eight roses and eight flower tiles, referencing the "hua hu" mahjong combination, which comprises two complete flower groups.
Such a combination has very low odds of happening, and is almost impossible — but nets the player a "man tai" (limit/maximum fold).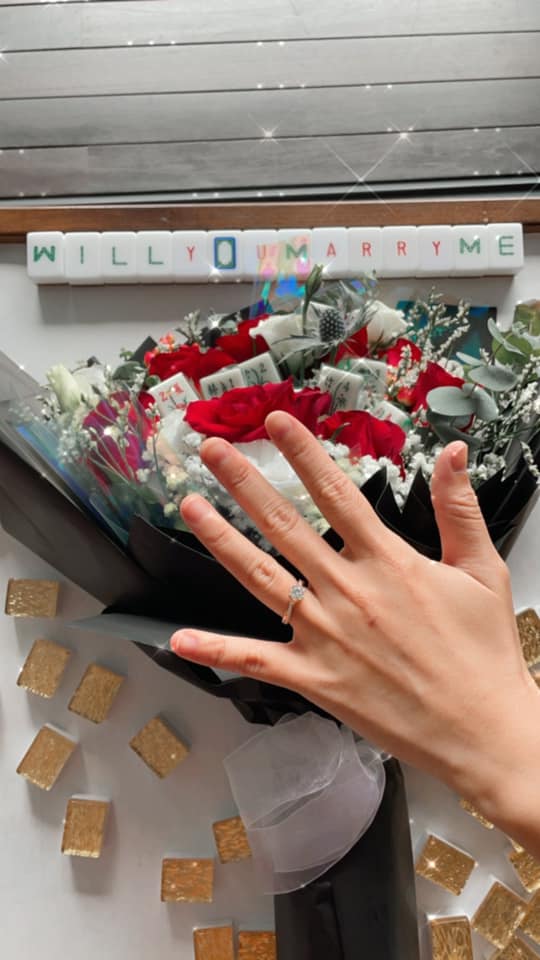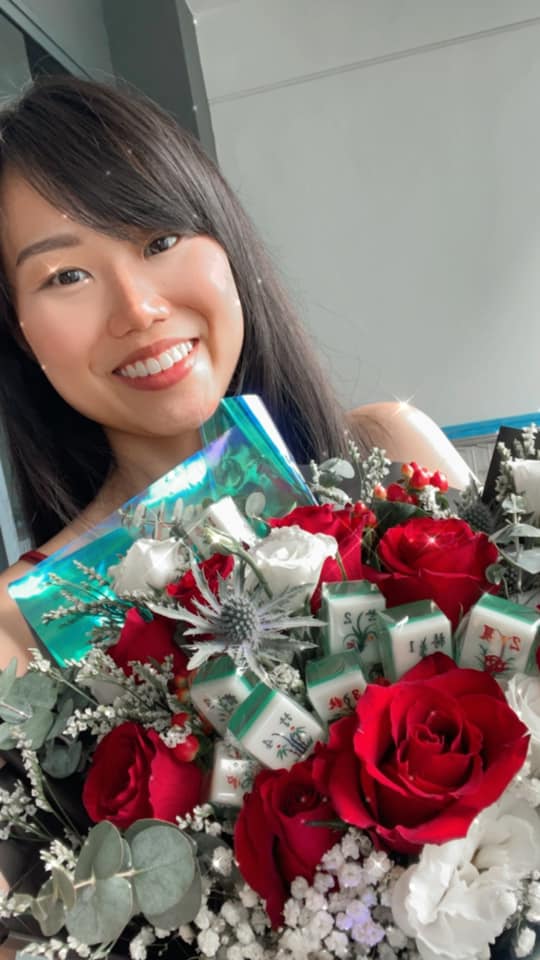 A video of the proposal here:
Top photo via Jeraldine Yeo/FB.
If you like what you read, follow us on Facebook, Instagram, Twitter and Telegram to get the latest updates.