Follow us on Telegram for the latest updates: https://t.me/mothershipsg
A new "mystery box" trend blew up in China recently — for the wrong reasons.
The "pet mystery box" trend involves the online purchase of live animals that are sent via courier as surprise gifts in the same way as inanimate objects.
Some of the animals have died, due to the conditions they faced while in transit.
This trend has sparked an outcry amongst netizens who demand for such inhumane practices to stop.
Chinese postal laws
According to Article 33 of China's postal law, live animals are prohibited from being sent via postal services.
However, this has not stopped the sale of animals on popular e-commerce platforms.
According to an article published in Sep. 2019 by  Sixth Tone, cuddly pets such as puppies, kittens, birds, hamsters, and ducklings were easily found on online marketplaces like Taobao and agricultural tech platform Pinduoduo.
Misleading advertisements
A Chinese food blogger going by the moniker "Snack Girl" called attention to the inhumane practice behind such "pet mystery boxes" in a comprehensive Weibo post on May 4.
Snack Girl wrote that she noticed such products popping up on various online platforms about half a year ago.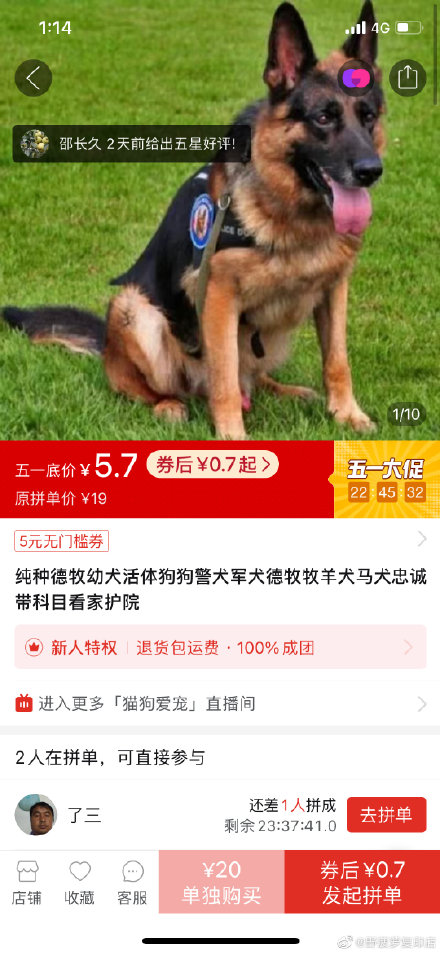 The main pictures were extremely enticing with adorable pedigree animals, such as Ragdoll cats and Akita dogs, allegedly going for as low as RMB 9.90 (S$2.04) or RMB 19.90 (S$4.10).
She noted that many people ordered them to film unboxing haul videos but most of them would end up unboxing an animal that had died from suffocation, starvation, or extreme temperatures.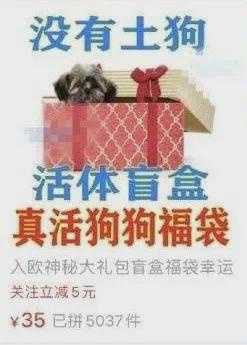 A quick Taobao search with the terms "mystery box" and "live bodies" reveals a number of listings that match what "Snack Girl" described.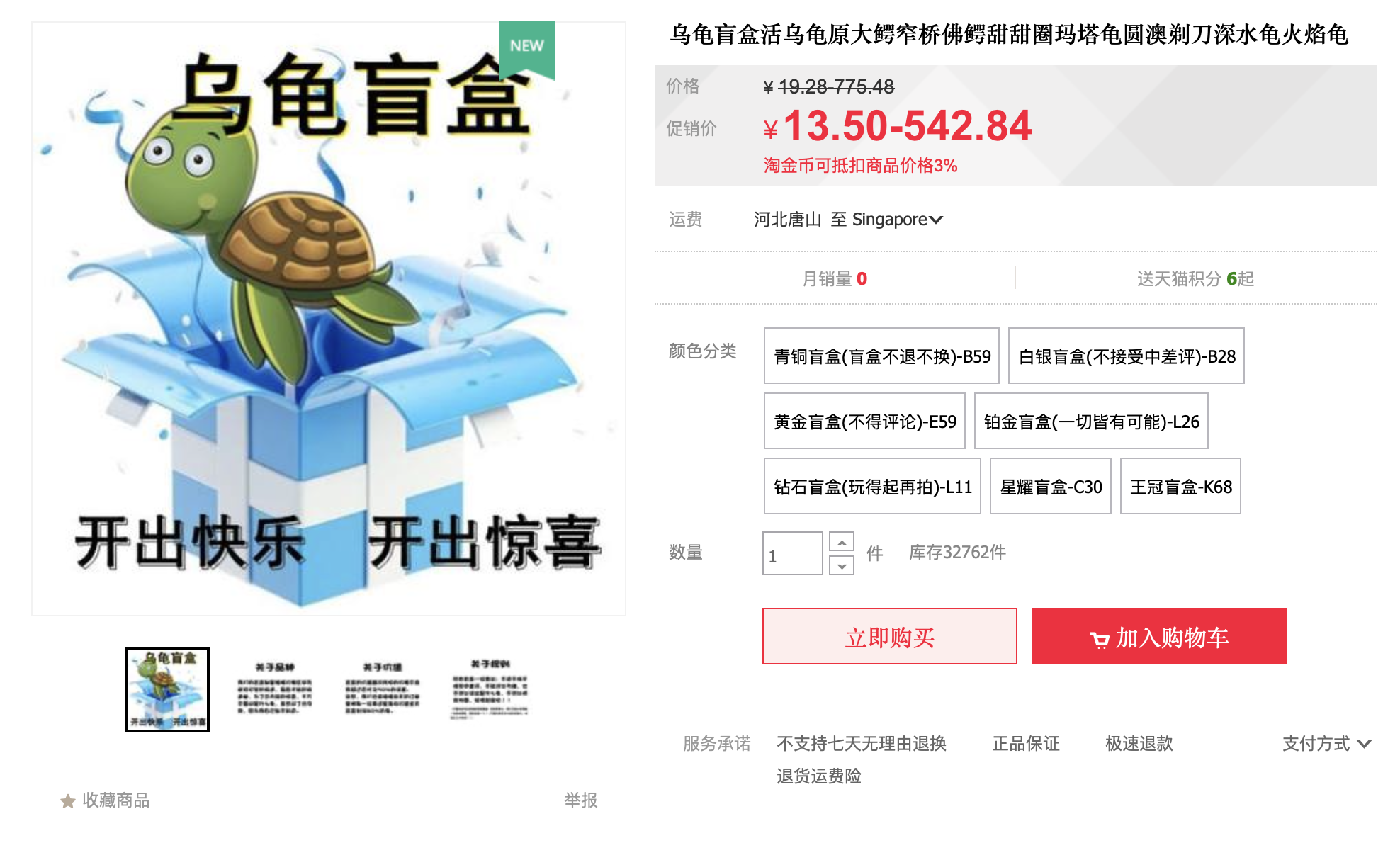 Most of the products were priced at least RMB 100 (S$20.69), an extremely low price for the breeds of pets that they supposedly offered.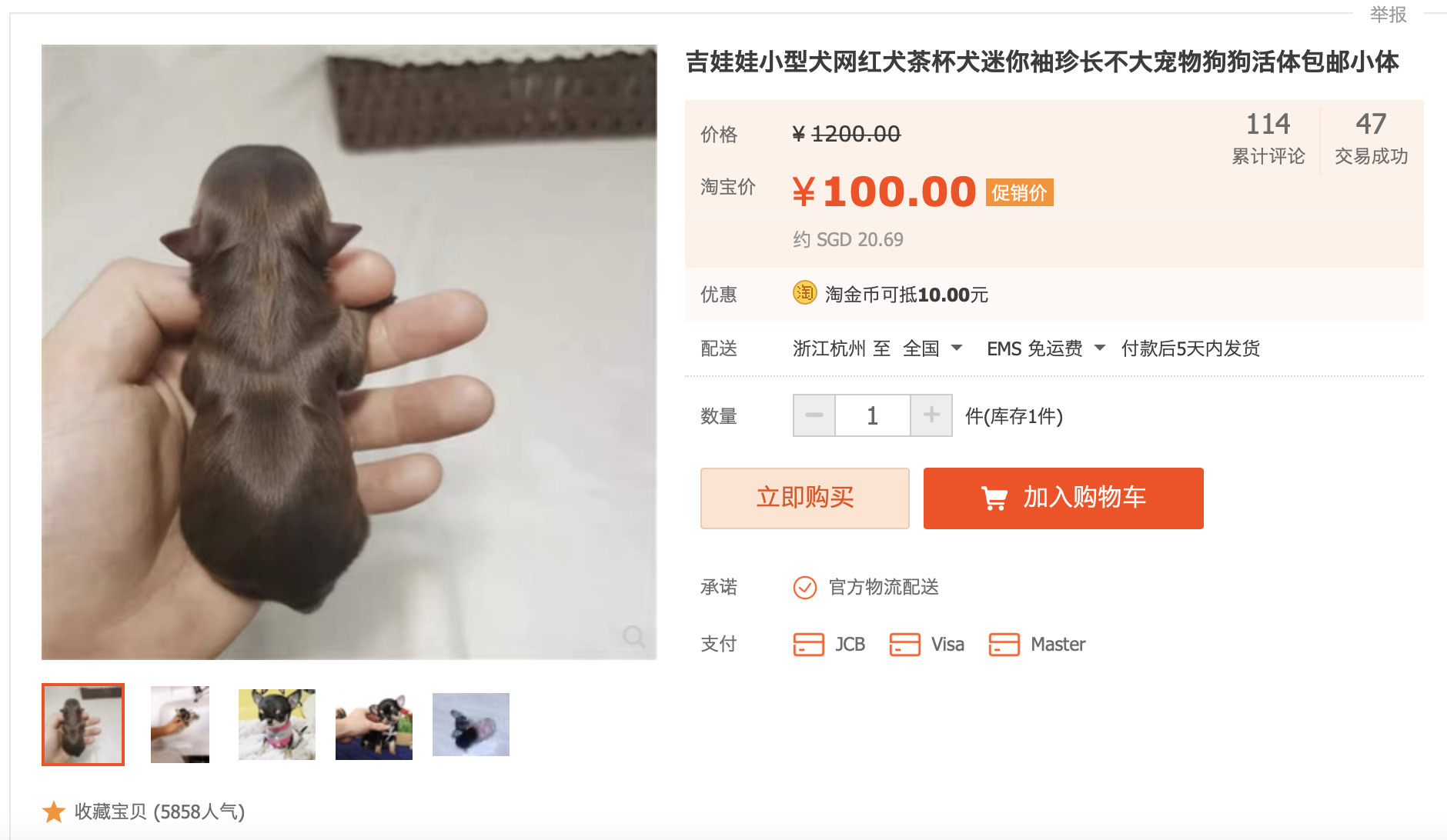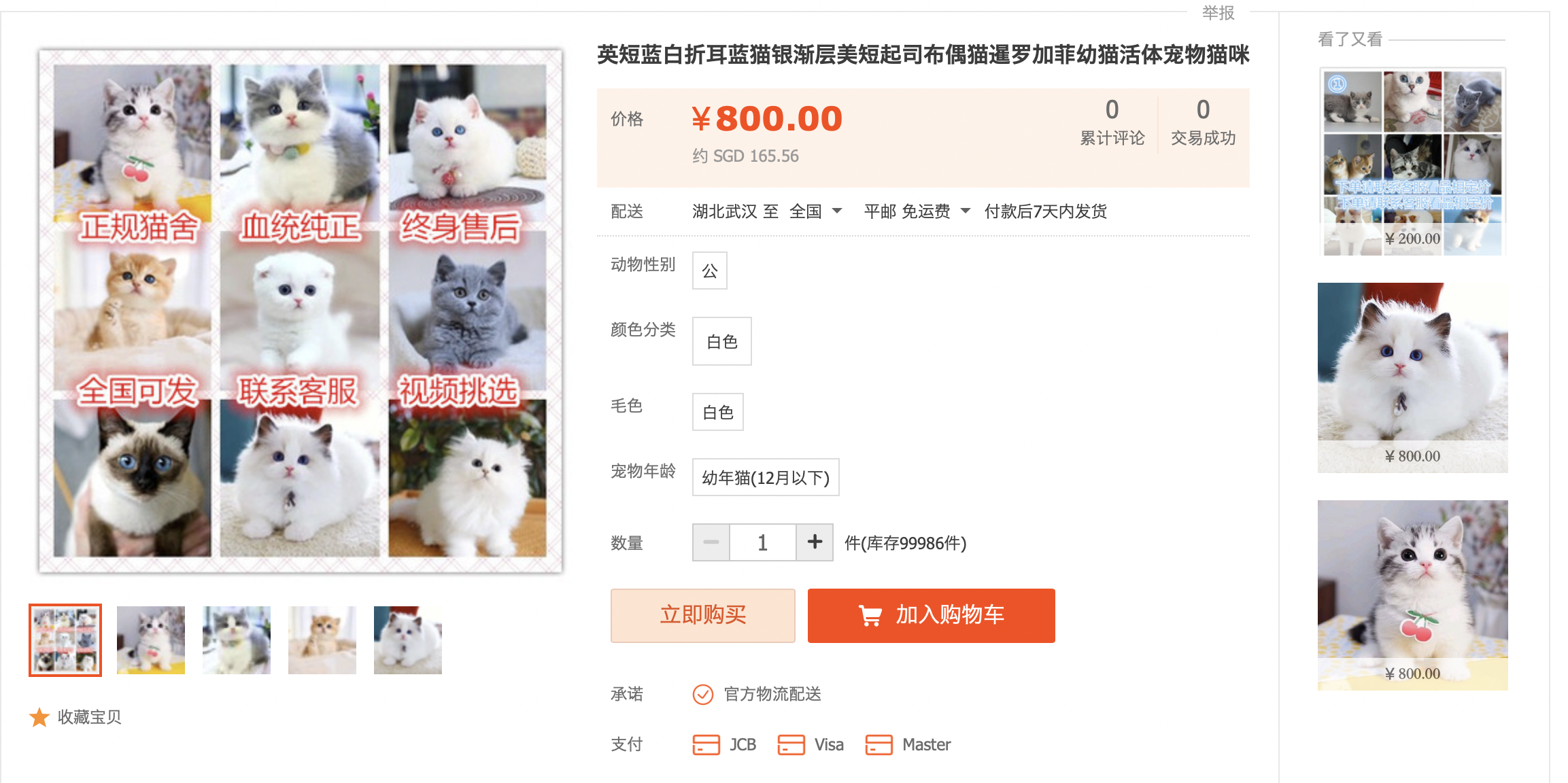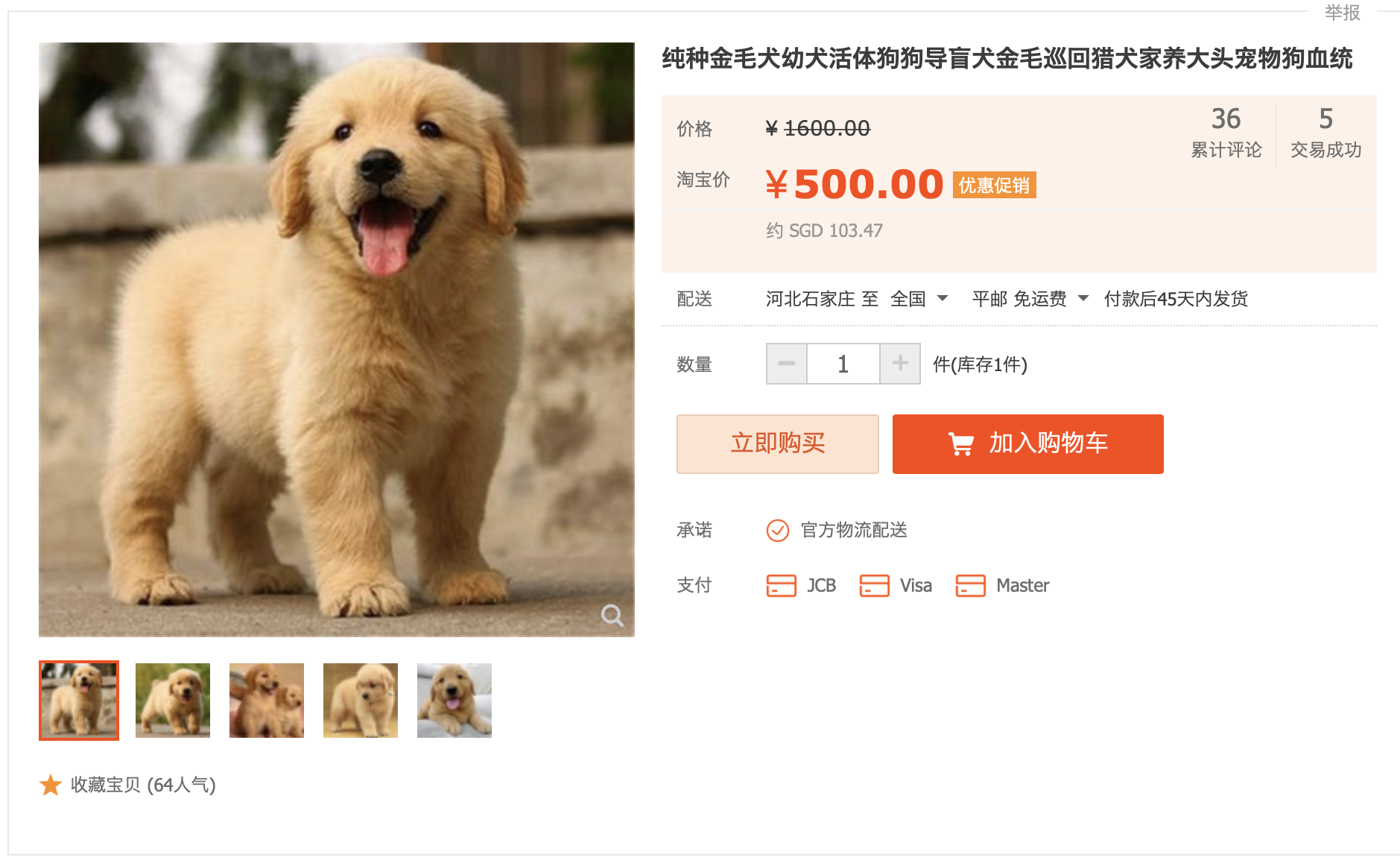 Even if an animal was not dead upon unboxing, it would often not live beyond a week, hence the term "Week dog/cat", Snack Girl said.
"Week dog" (星期狗) is a term used to refer to dogs that are sold by roadside peddlers. While these dogs often look very energetic and cute at the time of purchase, health problems start to emerge after around seven days.
With the rise of e-commerce platforms, these unscrupulous vendors have shifted their operations online to target ignorant buyers looking to quickly purchase a cute pet at a bargain.
Snack Girl alleges that these sellers also steal pictures of pets from the internet and use fake positive reviews to give the impression that buyers could indeed receive an adorable pedigree kitten or puppy at such a low price.
She also said that the low prices, and the potential to receive a pedigree kitten or puppy, meant that buyers could have felt that they were missing out on a good deal if they didn't make a purchase.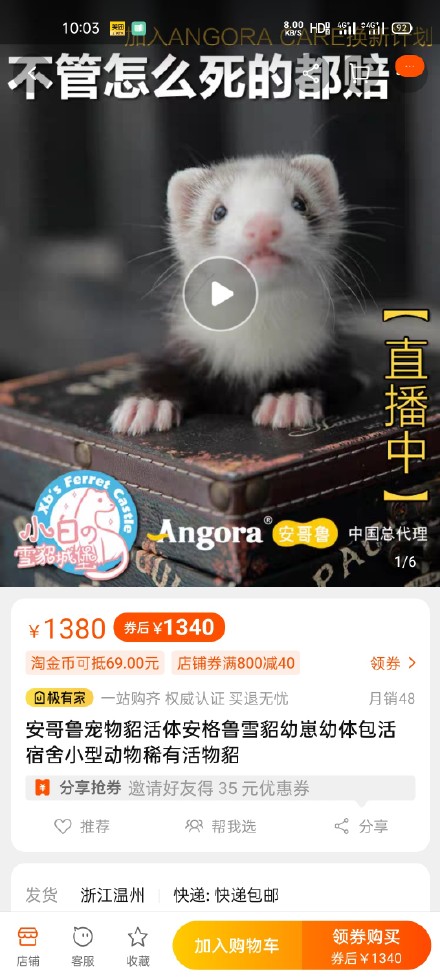 Snack Girl beseeched her followers to stop buying more of these live animal mystery boxes.
Here are some screenshots of the buyer reviews she attached in her Weibo post: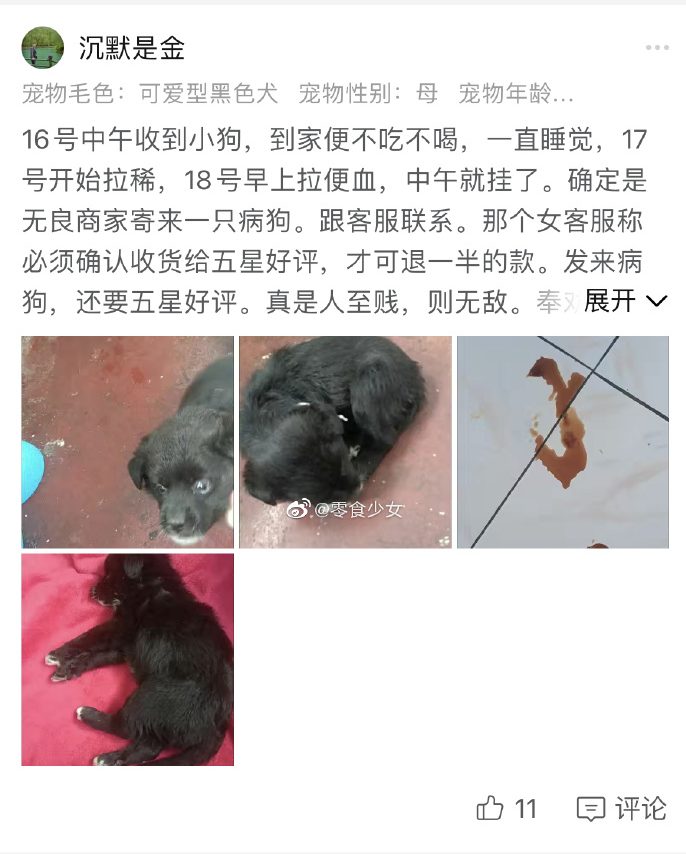 "I received the puppy on the 16th. It did not eat or drink upon arriving home and kept sleeping. It started to have diarrhoea on the 17th, there was blood in its stools on the 18th and it died at noon. Pretty sure it's a heartless seller who sent me a sick dog. Contacted customer service who told me I had to confirm receipt and give a five-star rating to receive a half-refund. They still expect a five-star rating after sending a sick dog. How despicable."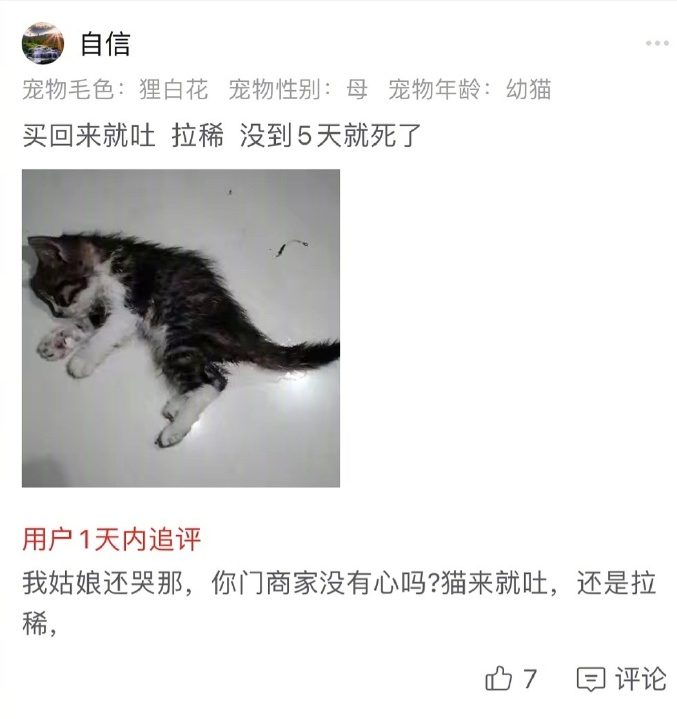 "It vomited upon arriving home and had diarrhoea. It died before the five-day mark.

My girl is still crying, do you sellers have a heart? The cat was vomiting upon arrival while having diarrhoea."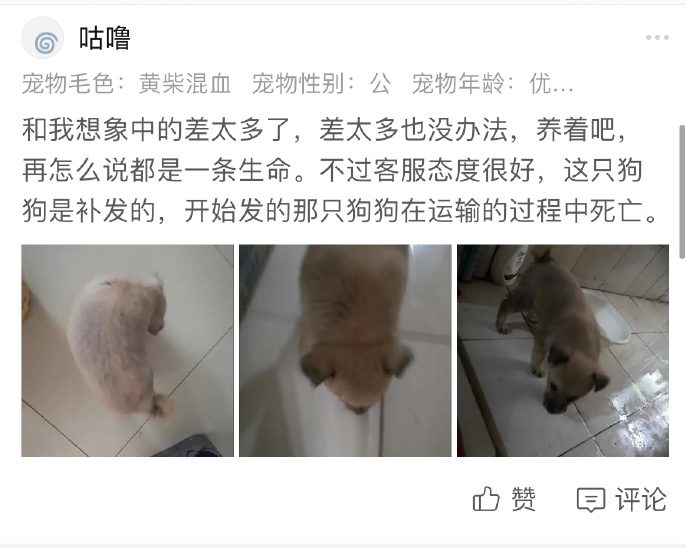 "Very different from how I had expected it to be. The huge difference can't be helped, let's just keep it. After all, it is still a life. Customer service was fantastic, this dog was a replacement one. The dog that was originally sent to me had died in transit."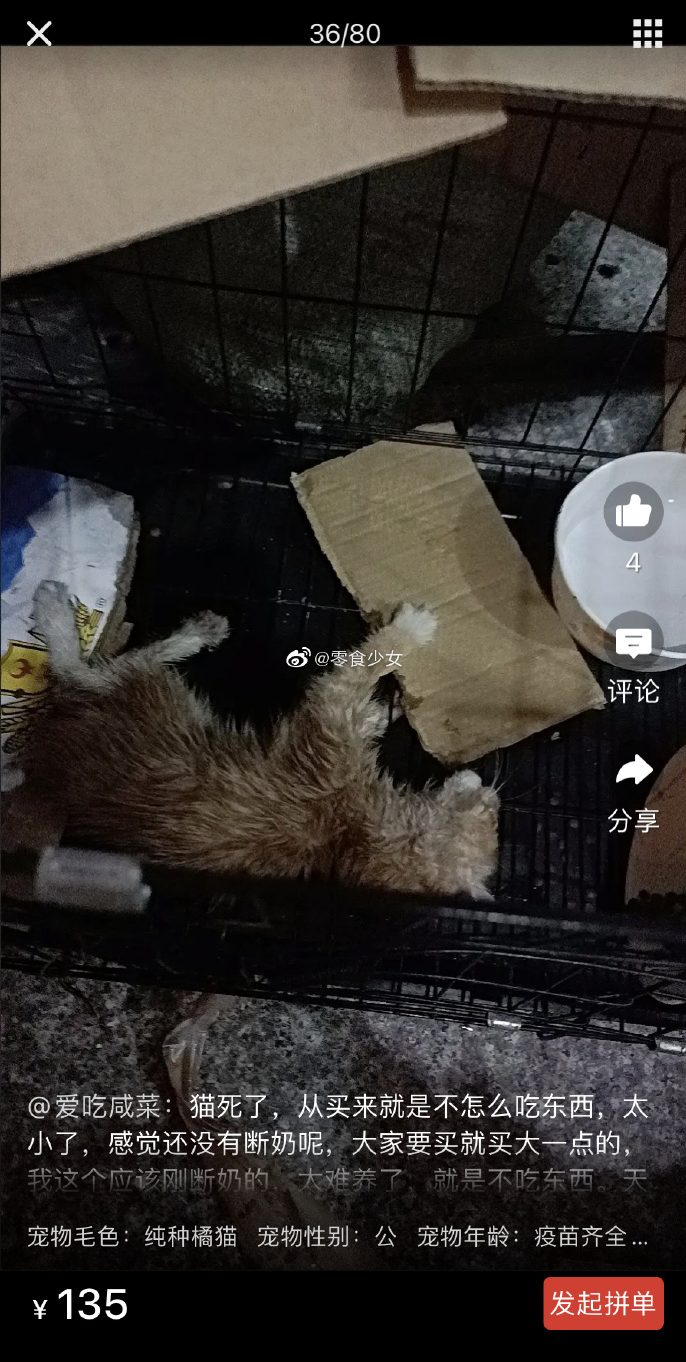 "The cat died. It did not eat much since I got him. It's too young, it felt like it had not been weaned. Everyone, if you wish to buy, buy an older one. Mine seemed to just be weaned, it was too difficult to raise it and it refused to eat."
Rescue in Chengdu
On May 3, a large amount of live animal mystery boxes were discovered in the city of Chengdu, and documented in videos.
The official Weibo account of television show "Sichuan Observer" shared a video on May 3, showing abandoned live animal mystery boxes with the animals left to die.
The narrator said that the boxes are labelled as German Shepherd or Golden Retriever designer breeds but the puppies look just like regular mongrel dogs, which may be the reason why the buyers rejected them.
Chinese news outlet Elephant News released a video of puppies and kittens being rescued from mystery boxes that had been packed into a container.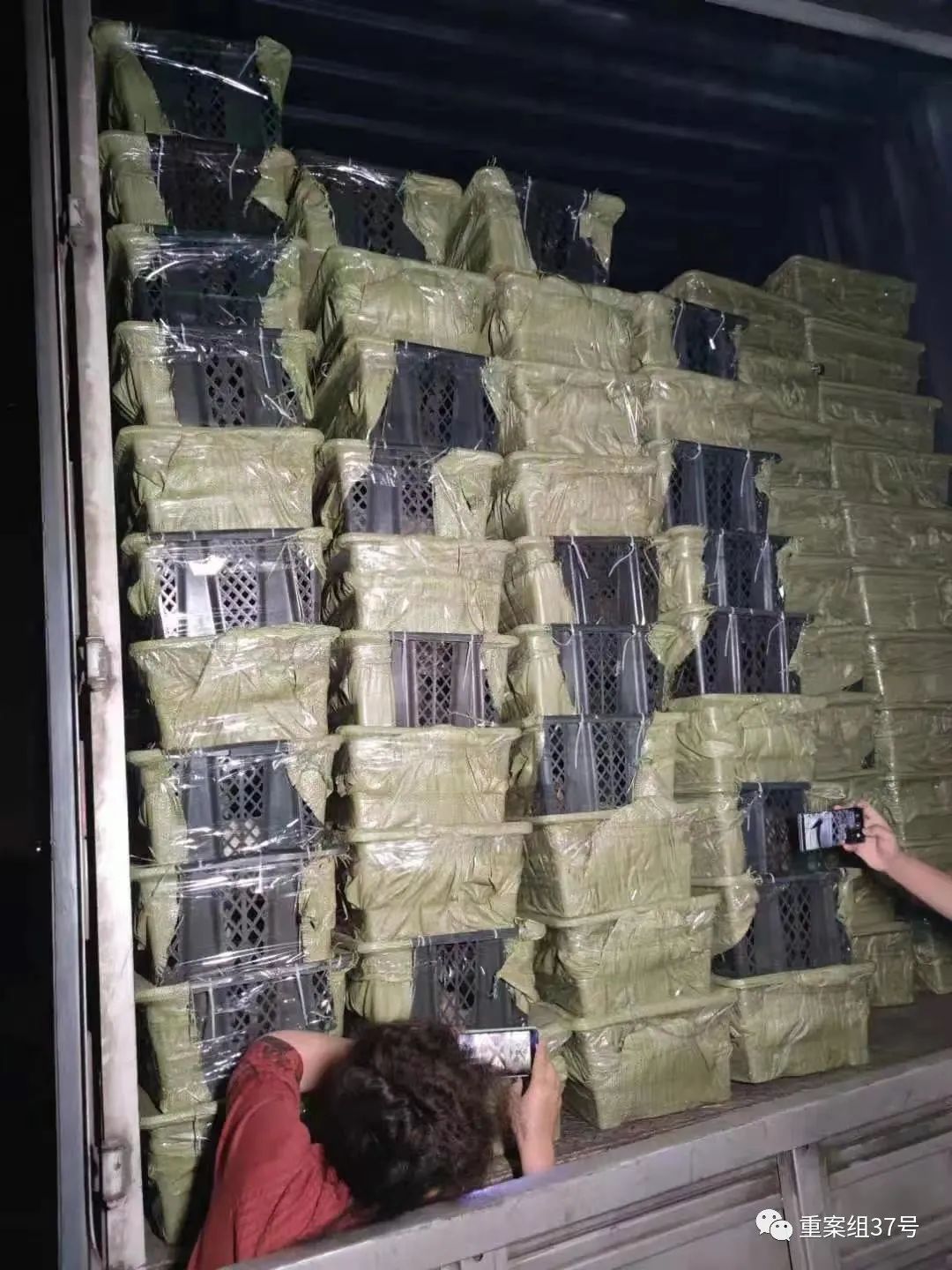 Rescuers managed to find between 100 to 200 puppies and around 30 to 40 kittens.
According to the narrator, the ages of the animals ranged from a month old to under three months of age. There were quite a number of dogs that died.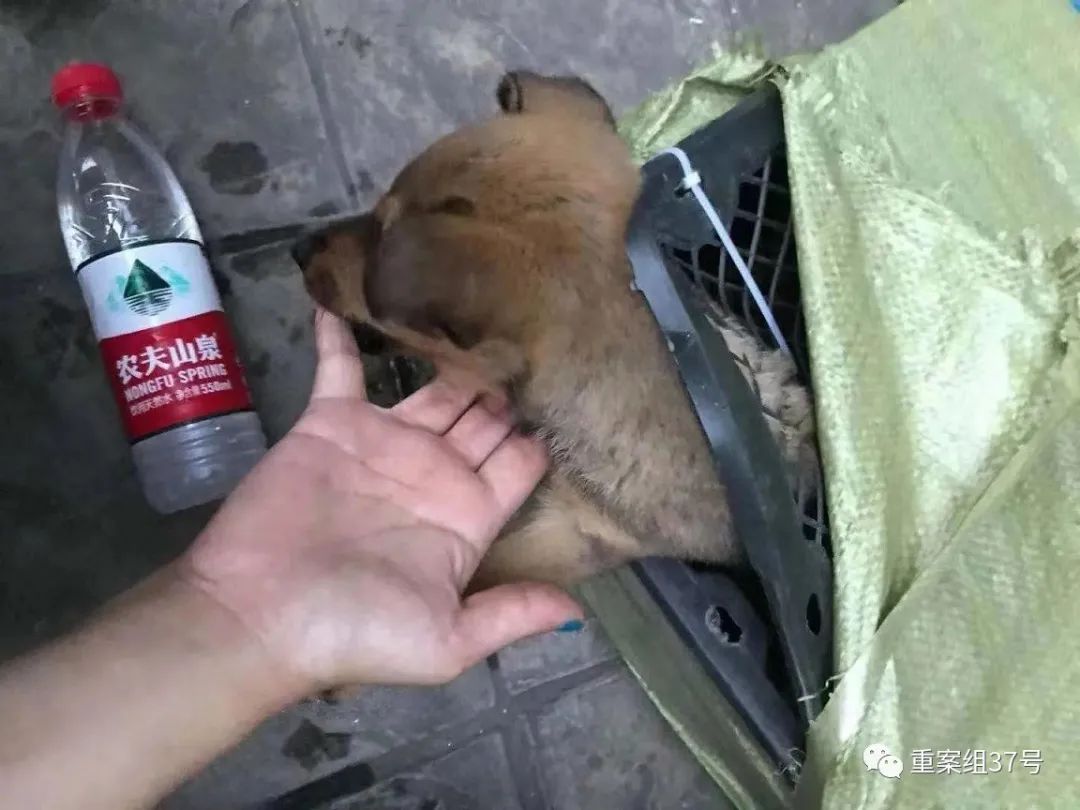 Read more

Top images by 重案组37号 via 新浪辽宁's Weibo page.
If you like what you read, follow us on Facebook, Instagram, Twitter and Telegram to get the latest updates.