Follow us on Telegram for the latest updates: https://t.me/mothershipsg
Tan Tock Seng Hospital (TTSH) has been going through a rough patch lately.
A nurse working there was the first case in the TTSH Covid-19 cluster, and the hospital previously ceased admissions so it could conserve manpower and actively contain the cluster.
As of May 20, there are 46 cases linked to the TTSH cluster.
The number of cases there has even led to some people shunning TTSH healthcare workers, which led to Ministry of Health (MOH) director of medical services Kenneth Mak making a public statement urging people not to do so.
On a positive note though, there has also been an outpouring of support for the staff at TTSH, both in the virtual sphere and in real life.
Sad about the recent news
One local business which has come forward to offer their support is Lana Cakes.
Jason Kwan who took over the business a few years back, shared with Mothership his thoughts behind the initiative.
The younger Kwan said he was "filled with sadness" and was "disappointed" about the recent news of the negative treatment TTSH staff was facing.
"You're talking about, really the frontline staff at TTSH and NCID who have been dealing with this issue for such a long time. The cluster is really not their fault, they are working in the most high-risk area in relation to treating Covid-19, and we need their help."
To show their appreciation to the frontline workers, the 56-year-old came up with the idea to deliver some cakes to workers in the hospital.
The idea was well received among the Lana Cakes staff, who Kwan said were excited to help out.
They initially planned to deliver 20 cakes, but Kwan later changed his mind and upped the number to 30 cakes, as he believed 20 might not have been enough.
Thank you cakes
In a Facebook post on May 19, Lana Cakes shared pictures of its delivery of chocolate cakes to TTSH.
Each cake, slathered in fudge and decorated with piping and cream flowers, had a message thanking the TTSH "healthcare heroes".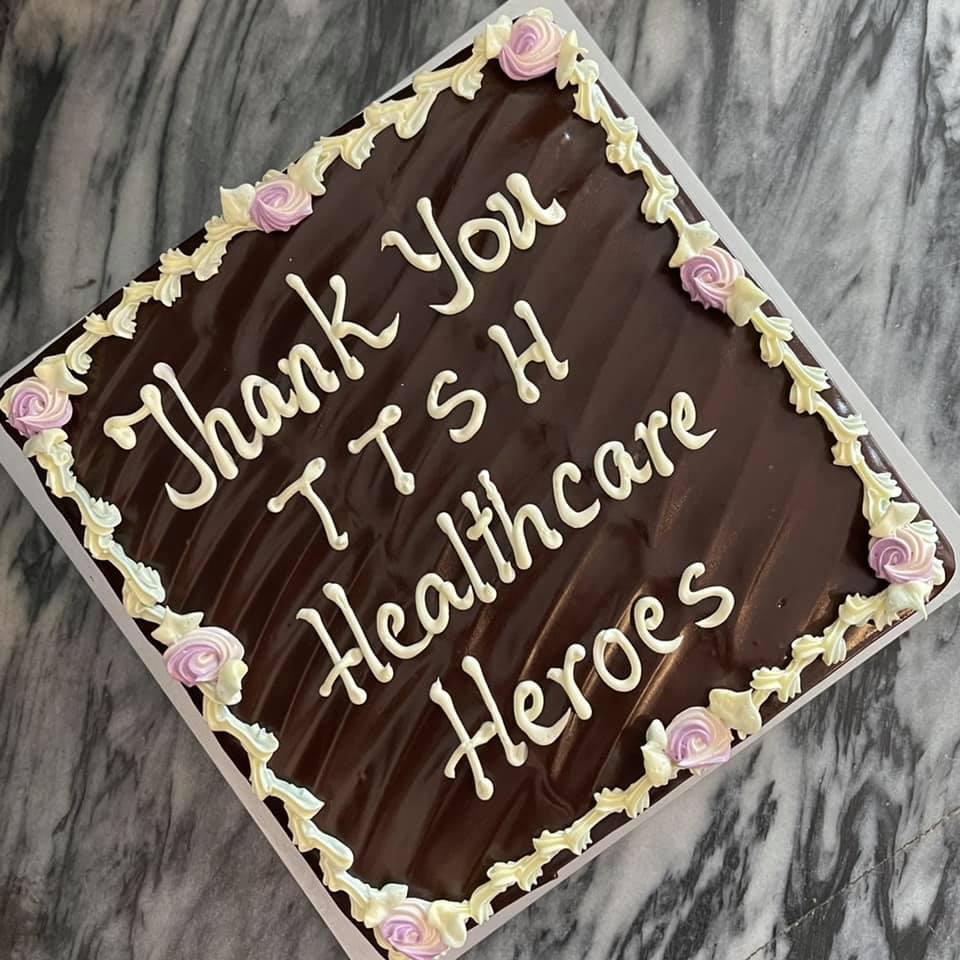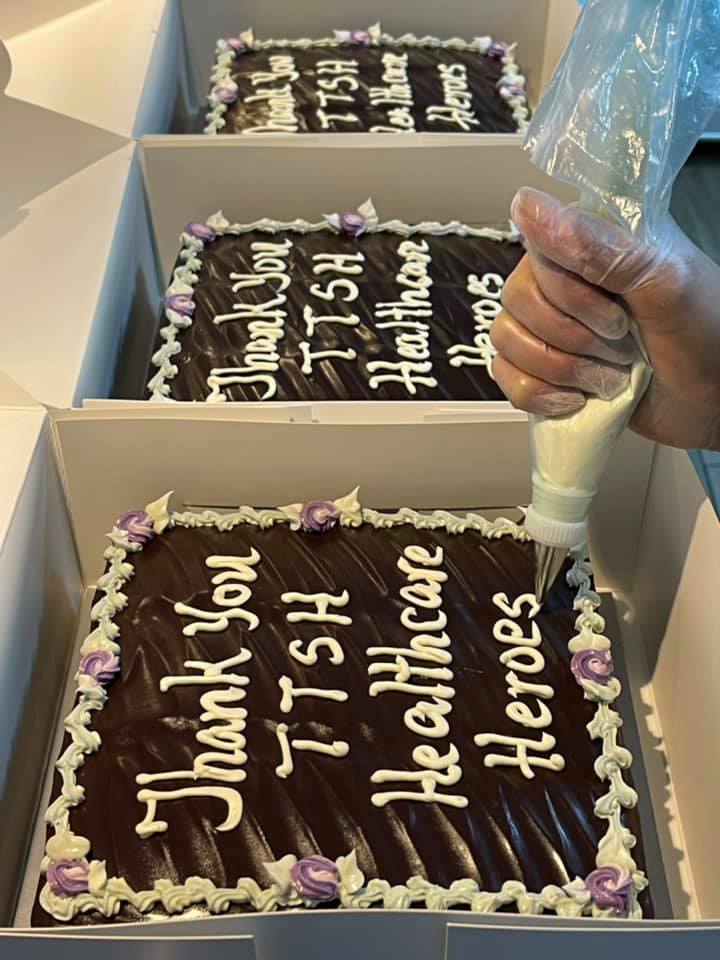 The cakes were even wrapped up nicely in boxes with bows.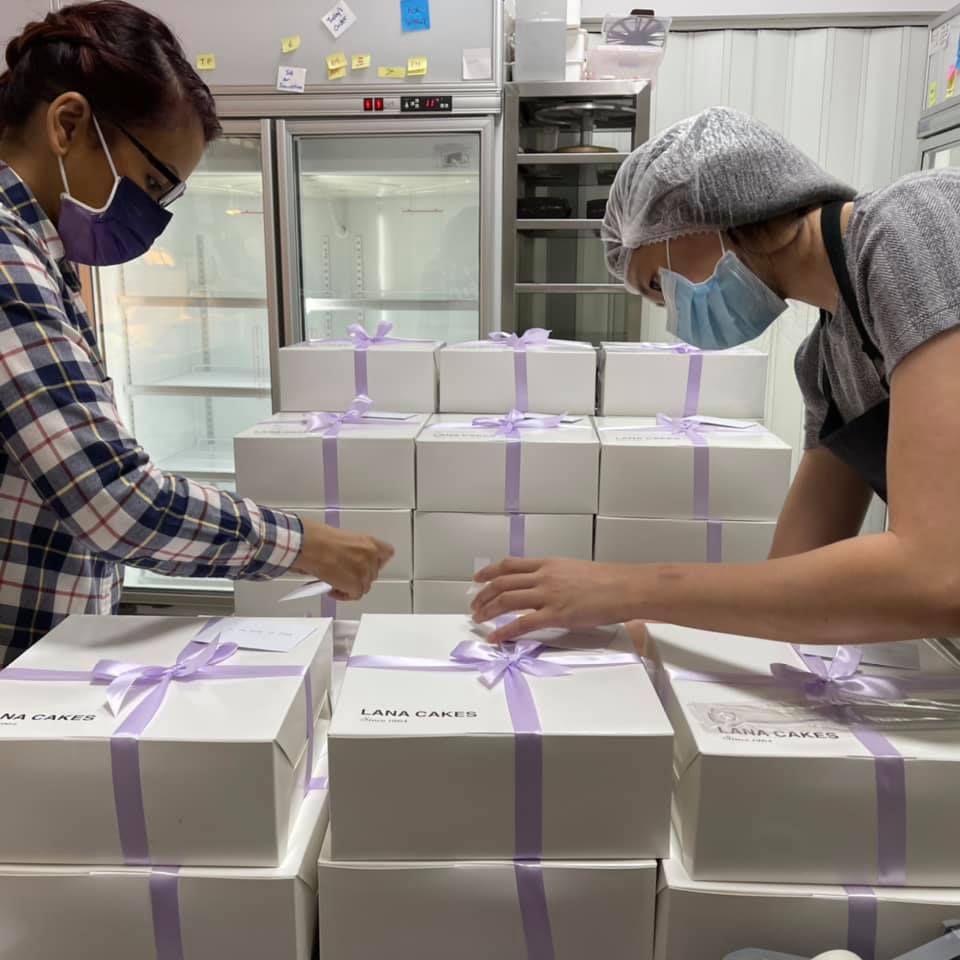 Small gestures
On the same day, the many boxes of cake were later delivered to TTSH by Kwan himself and his staff.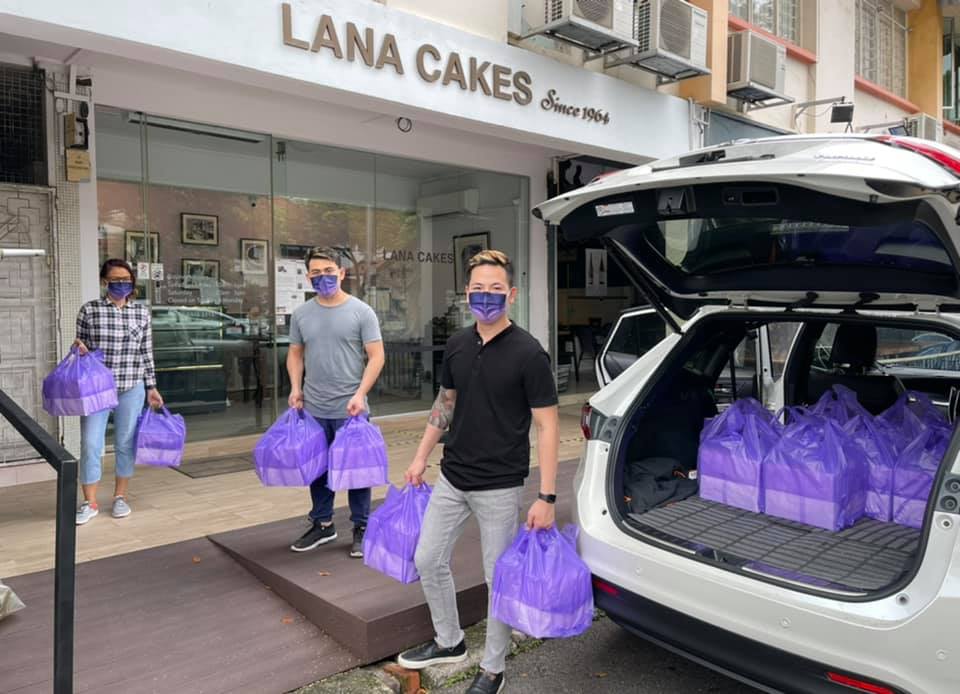 Into the happy arms of TTSH healthcare workers.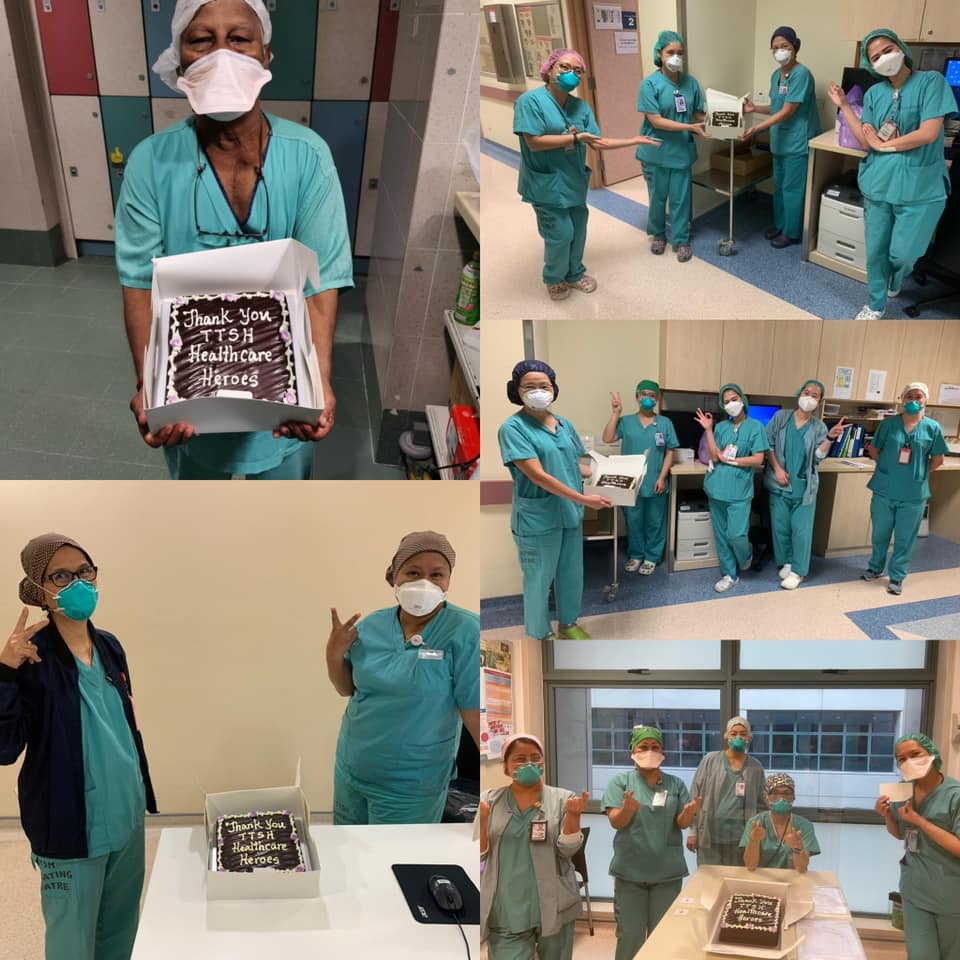 Kwan hopes that their small gesture will encourage others to think about how they can help in their own way.
"These [healthcare workers] are the people who are so dedicated, they've sacrificed a lot to go through last year, and they continue to do so," he said.
Kwan added that sometimes, the smallest gestures count:
"It doesn't need to be a big gesture, sometimes the little things do work too.
Top photo from Lana Cakes / FB
If you like what you read, follow us on Facebook, Instagram, Twitter and Telegram to get the latest updates.