Fans of plant-based meat can now get it ready-to-eat and on the go at 7-Eleven outlets around Singapore.
Over 300 of the convenience store outlets will soon carry Impossible Foods' Impossible Deluxe Burger.
First in Asia
These plant-based burgers can be found on shelves at the stores' Ready-To-Eat section from May 26.
7-Eleven Singapore will be the first convenience store chain to serve the Impossible Burger in Asia.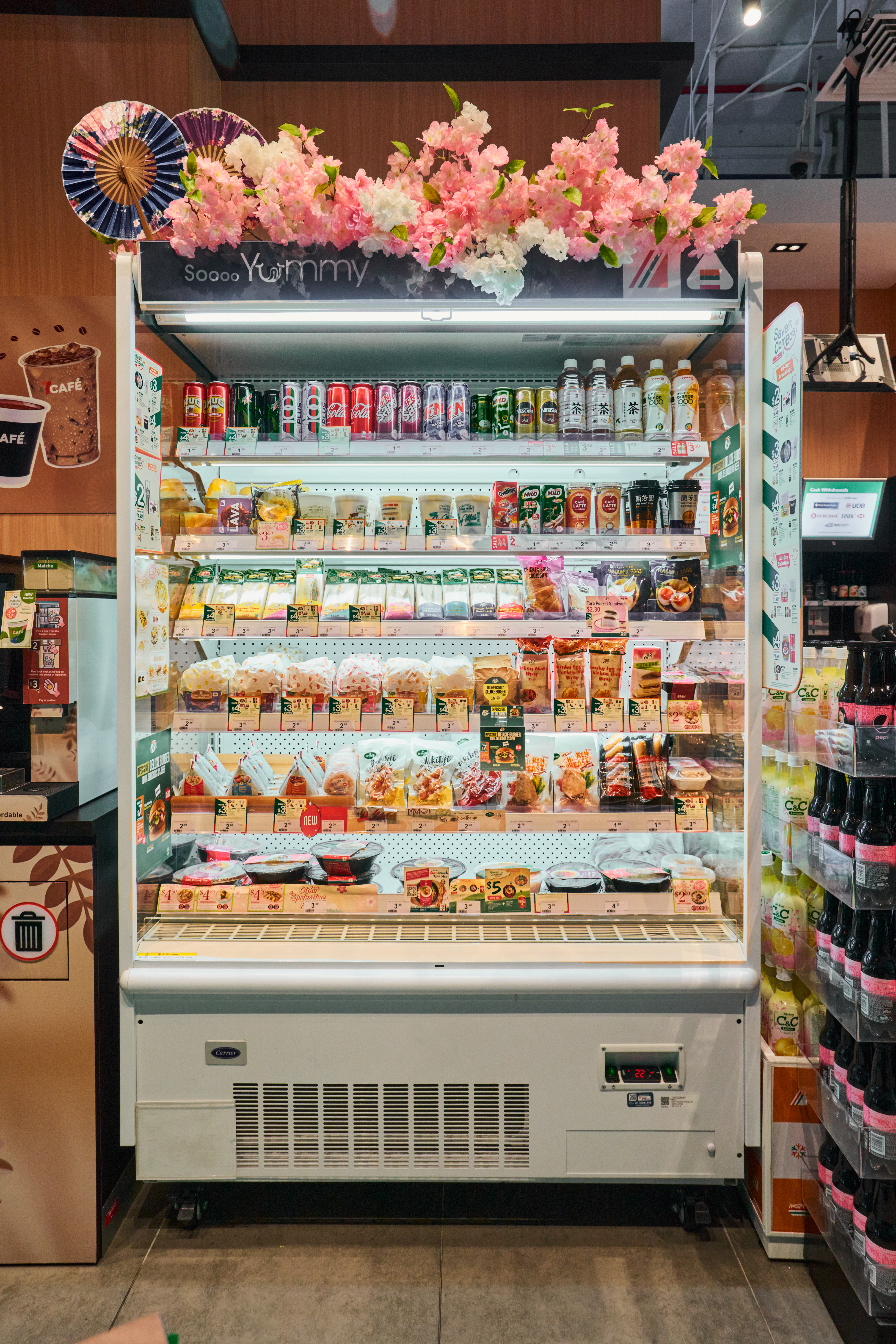 The Impossible Deluxe Burger comprises a plant-based beef patty, sautéed white button mushrooms, garden-fresh spinach and a light and sour cream sauce.
The burger can be warmed up at stores and eaten immediately.
It retails at S$5.90, or S$7 when paired with a 500ml bottle of Glaceau Vitamin Water.
Impossible Foods stated that this is the first time their burgers are being sold for less than S$6.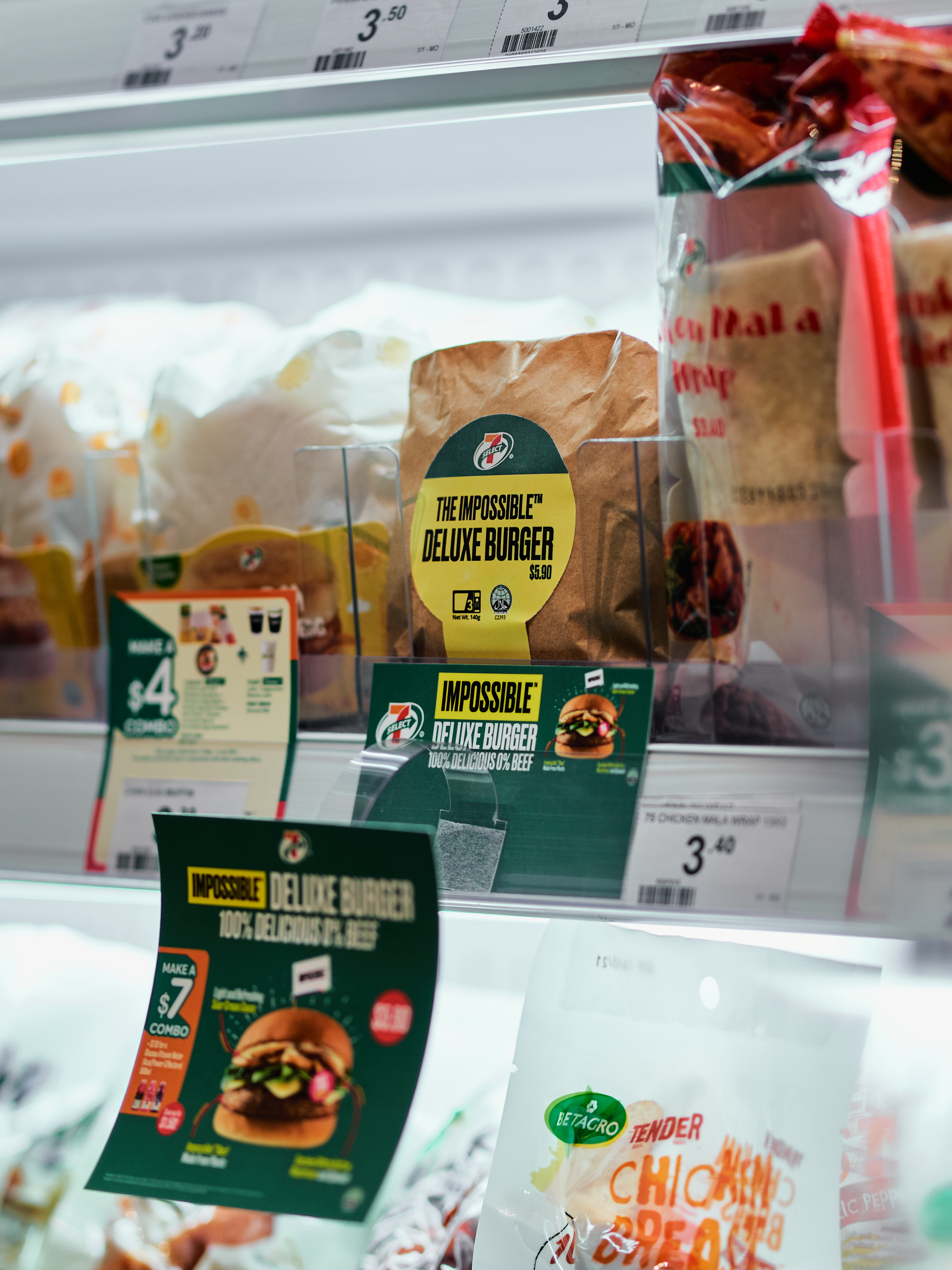 More environmentally friendly
The Impossible Burger is touted as the world's only burger that looks, tastes and smells like ground beef from cows, but is made entirely from plants.
The 'meat' has a smaller environmental footprint than conventional beef, and the company said it uses 96 per cent less land, 87 per cent less water, and generates 89 per cent less greenhouse gasses.
Having the Impossible Deluxe Burger at convenience stores was made possible through the partnership between Impossible Foods and Dairy Farm Group, which operates 7-Eleven in Singapore, Hong Kong, Macau and Southern China.
Aside from the Impossible Burger, 7-Eleven said it still has plans to add more plant-based items to their menu.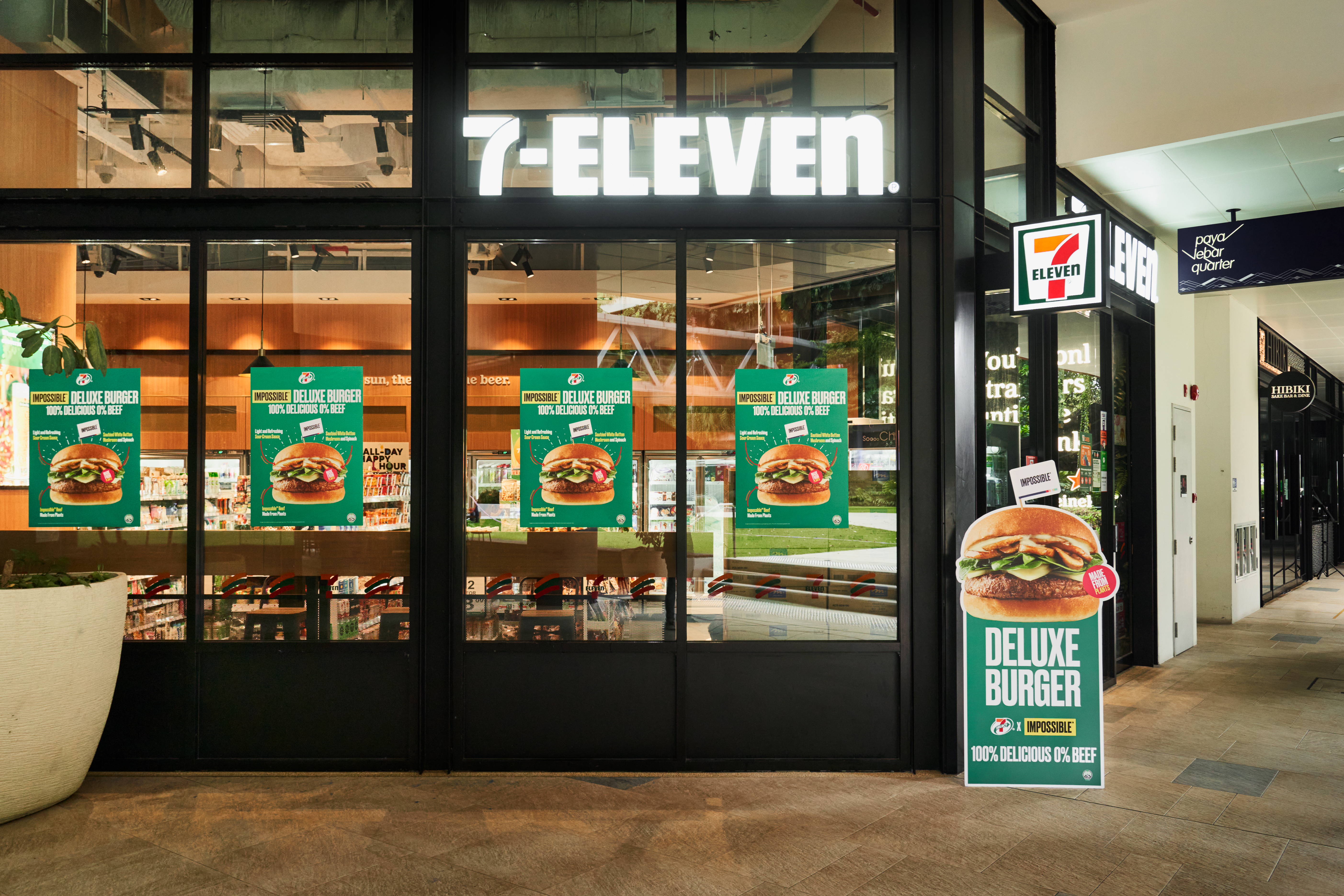 Impossible Foods is currently available at numerous restaurants in Singapore, as well as FairPrice supermarkets, FairPrice Finest and FairPrice Xtra hypermarkets.
It can also be bought online via RedMart.
Related stories

Top photo from Impossible Foods
If you like what you read, follow us on Facebook, Instagram, Twitter and Telegram to get the latest updates.