Follow us on Telegram for the latest updates: https://t.me/mothershipsg
An unmanned convenience store has opened its doors at Hougang CC.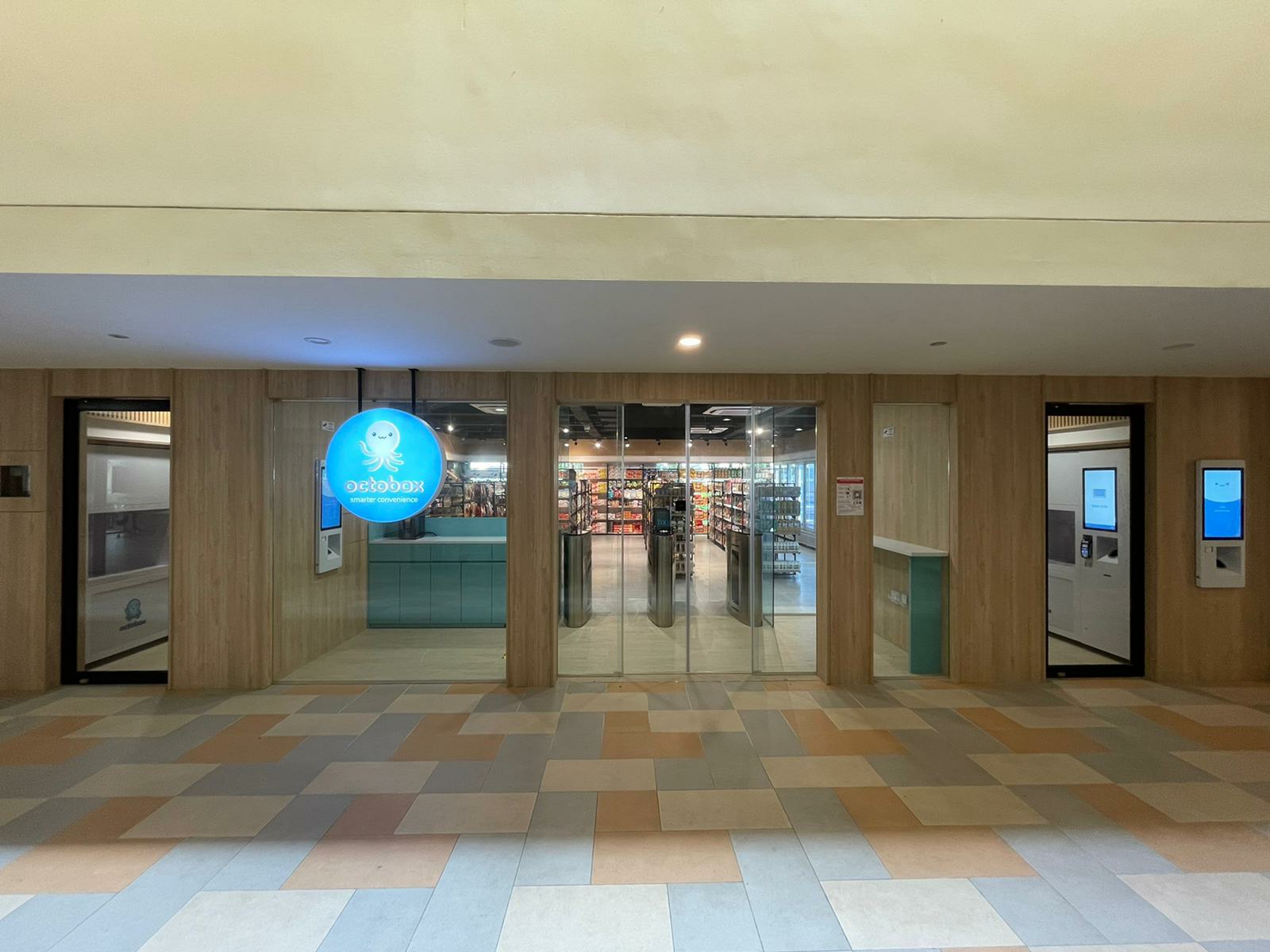 Northeasters who get hungry in the middle of the night or want a quick grab, here's a new place to check out.
Unmanned convenience store
One Facebook user Jack Lim who visited the newly opened convenience store shared his observations to Facebook group "Let's Go, Singapore" on May 27.
From his photos, the in-store product offerings are largely made of instant food items, snacks and tidbits originated from China.
Perhaps the one that Singaporeans are most familiar with is the sour and spicy rice noodles, also known as Suan La Fen, from Hai Chi Jia.
Octobox is now running a promotional price of S$0.99 per tub of noodles, instead of the regular price of S$3.
Instant noodles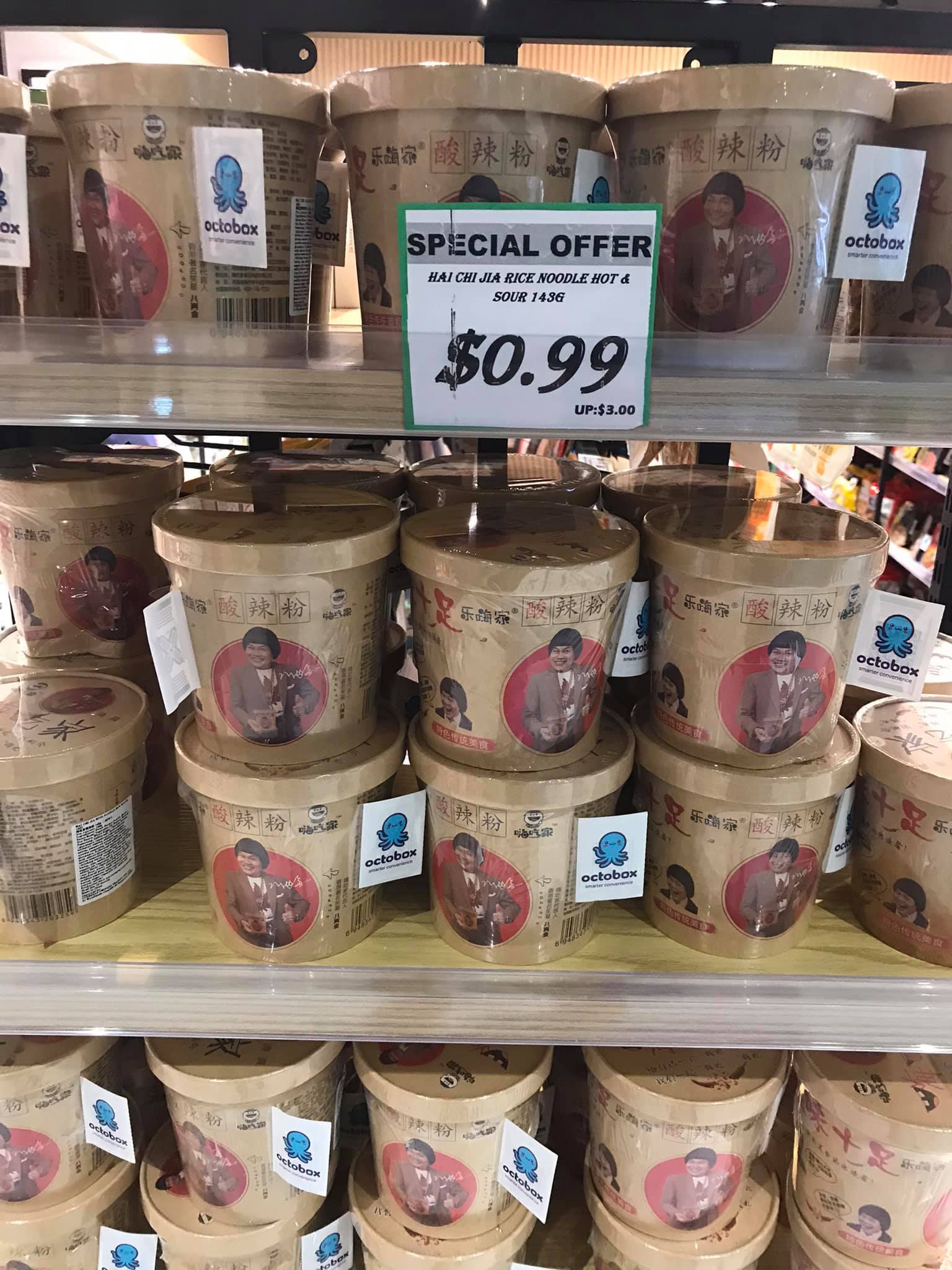 The shelves in Octobox look to be well stocked with a variety of instant noodles from different countries of origin.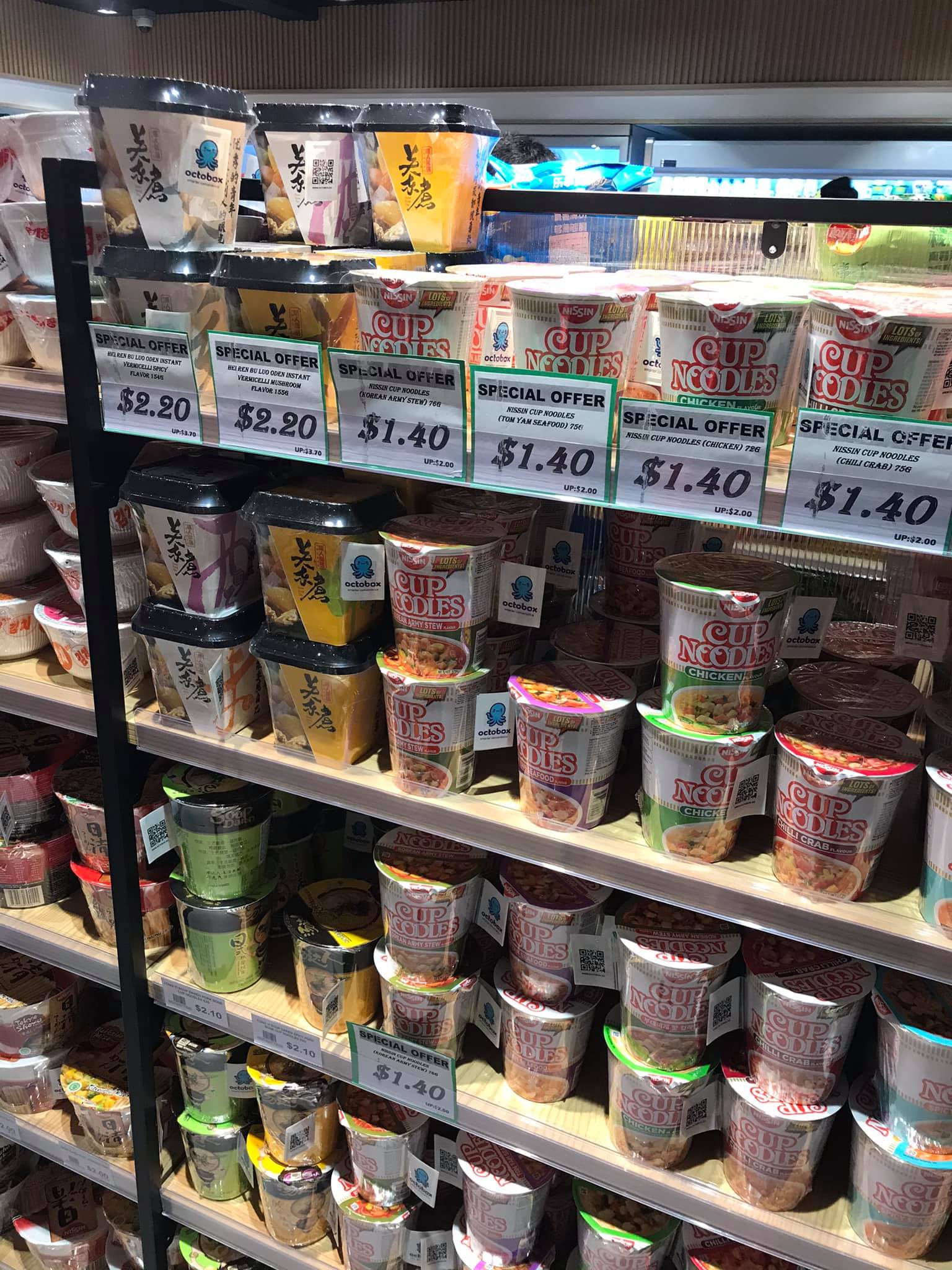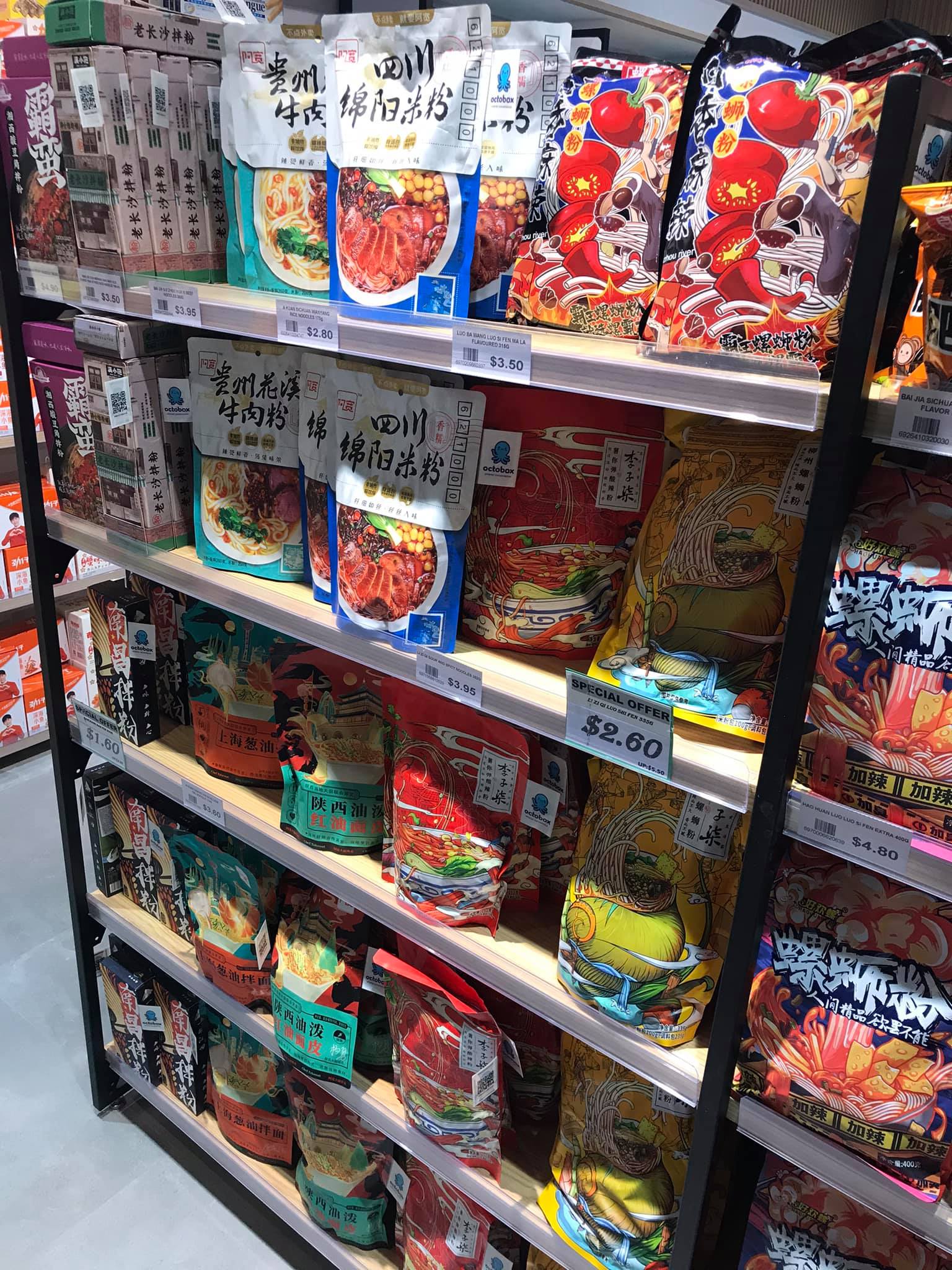 Those looking for a more filling meal can go for the instant hotpots: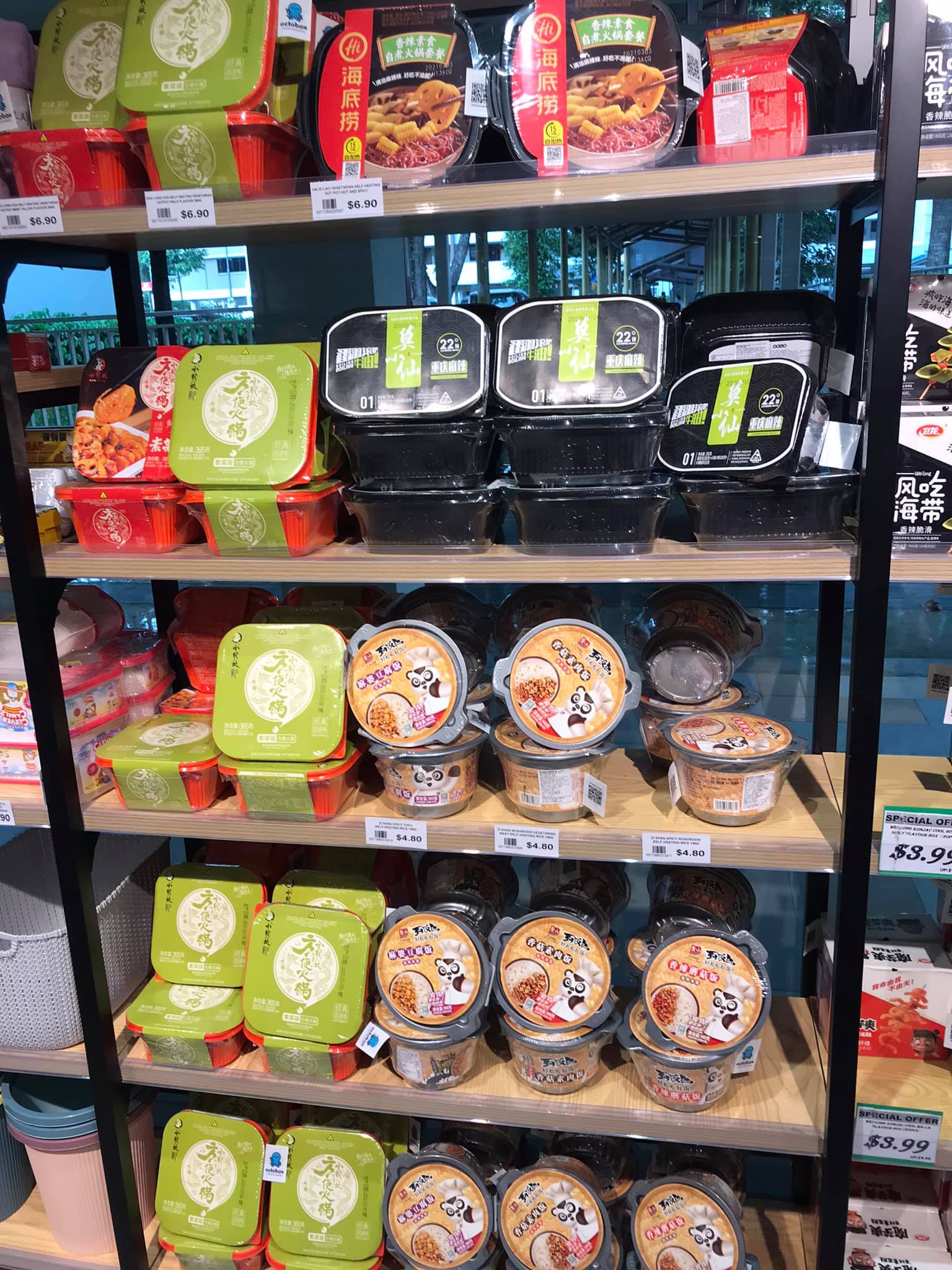 Savoury and sweet snacks
The convenience store also other food items that you can pair them with your instant meal, ranging between dried seafood and ready-to-eat packaged products.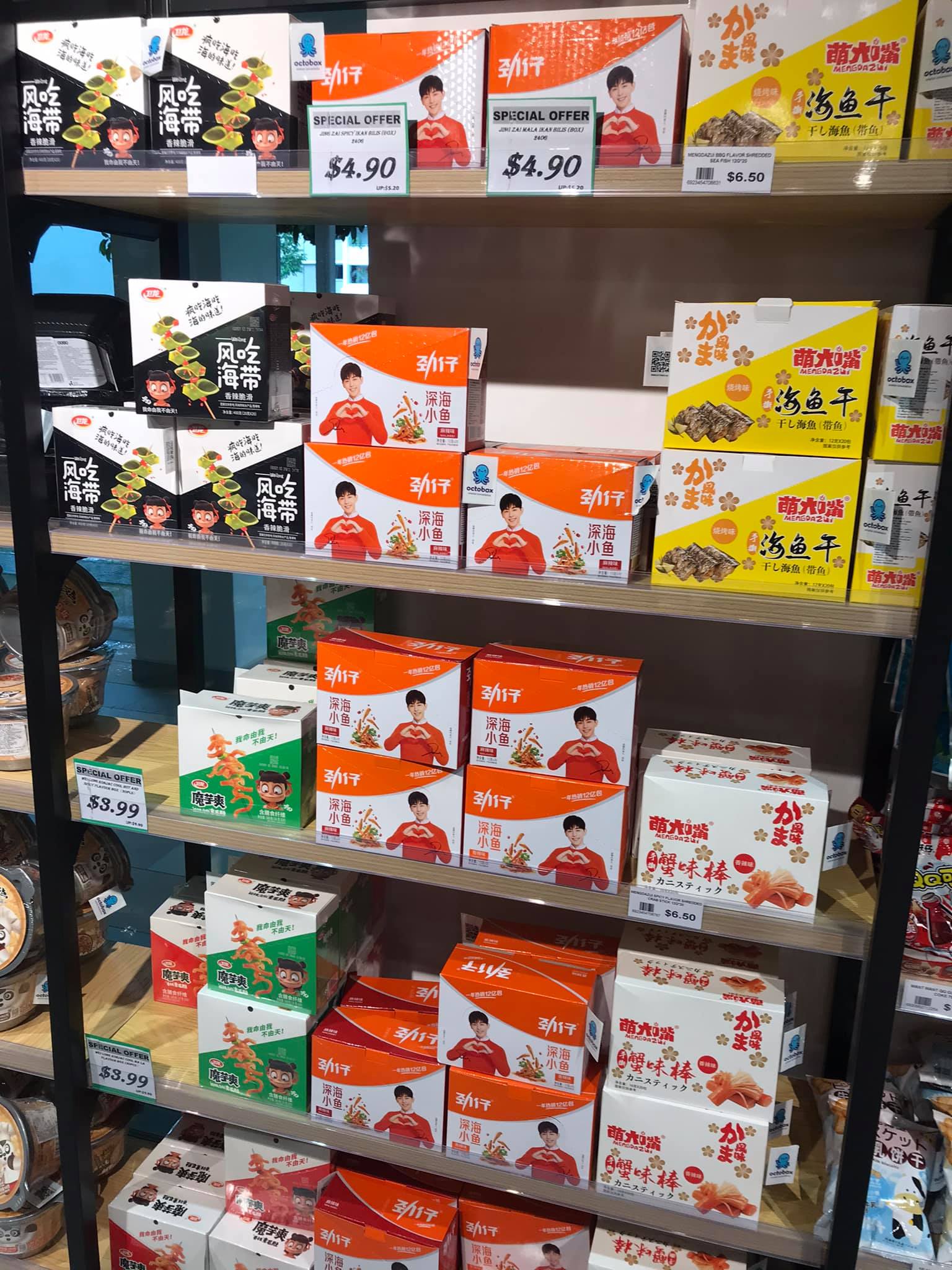 You can also find spicy potato slices, spicy chicken mock meat and sliced beef mock meat at Octobox.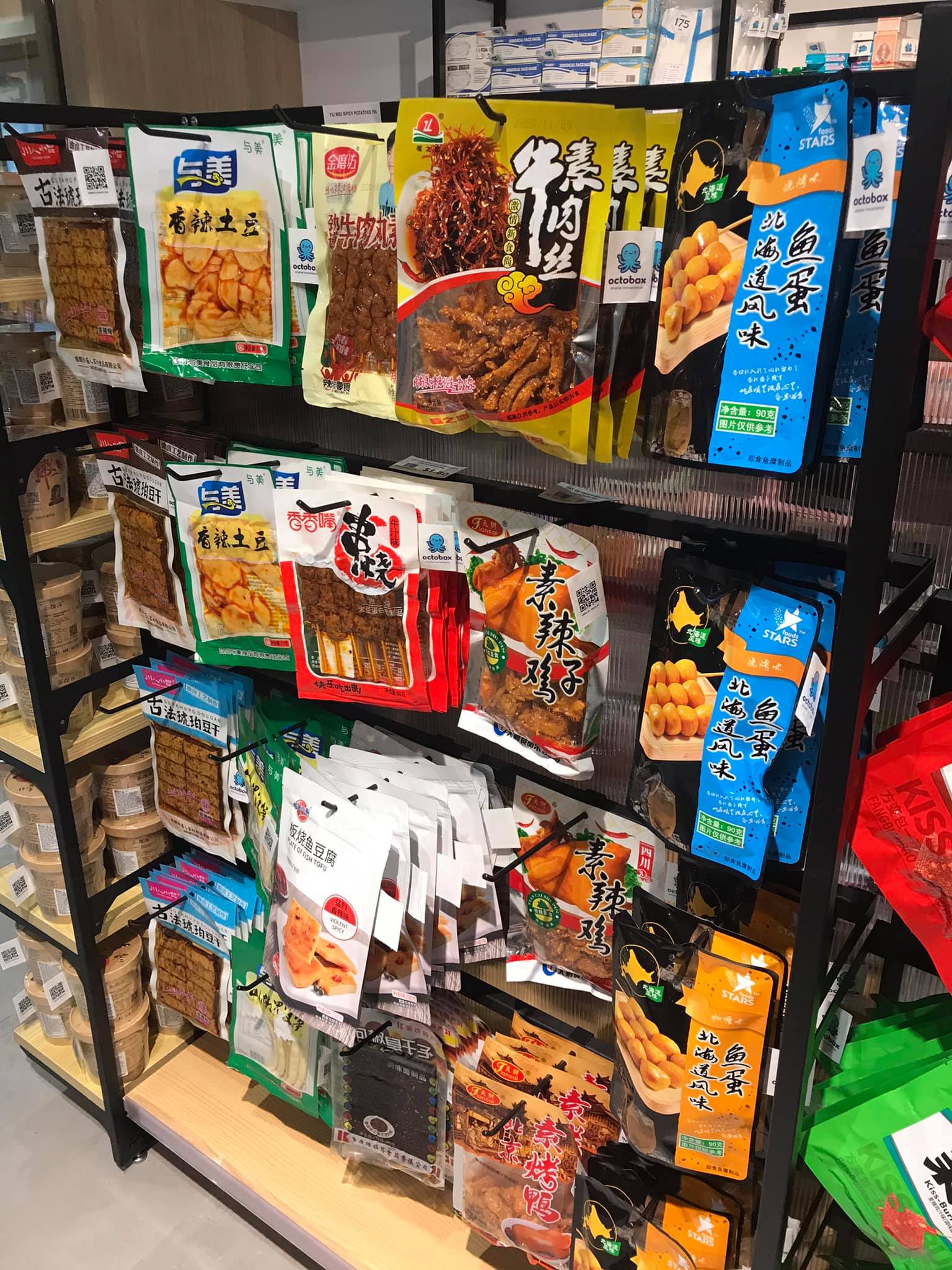 Small bites and snacks can also be found within the convenience store, from potato chips, dried nuts, biscuits and sweets, the likes of which are not offered in local supermarkets and convenience stores.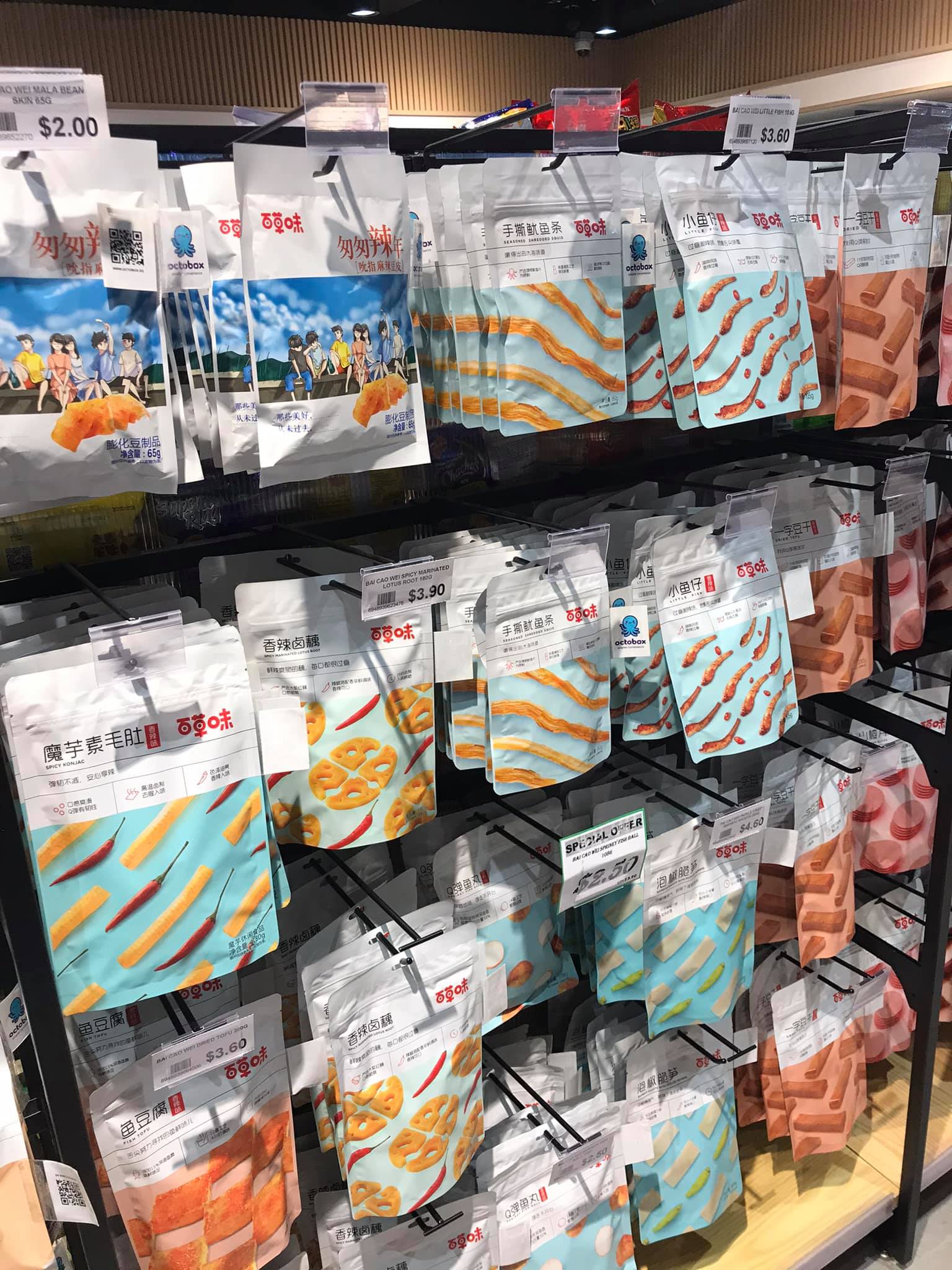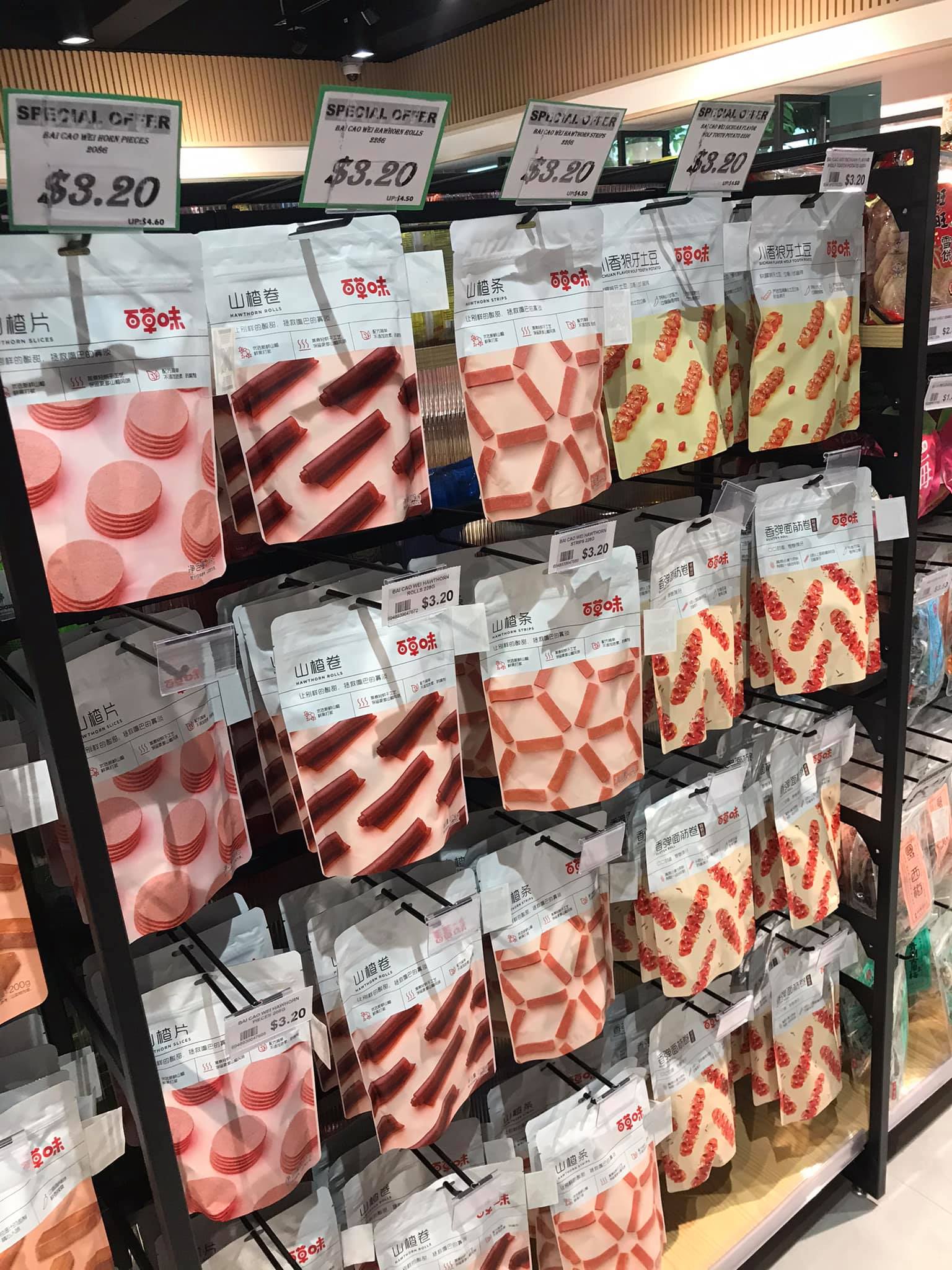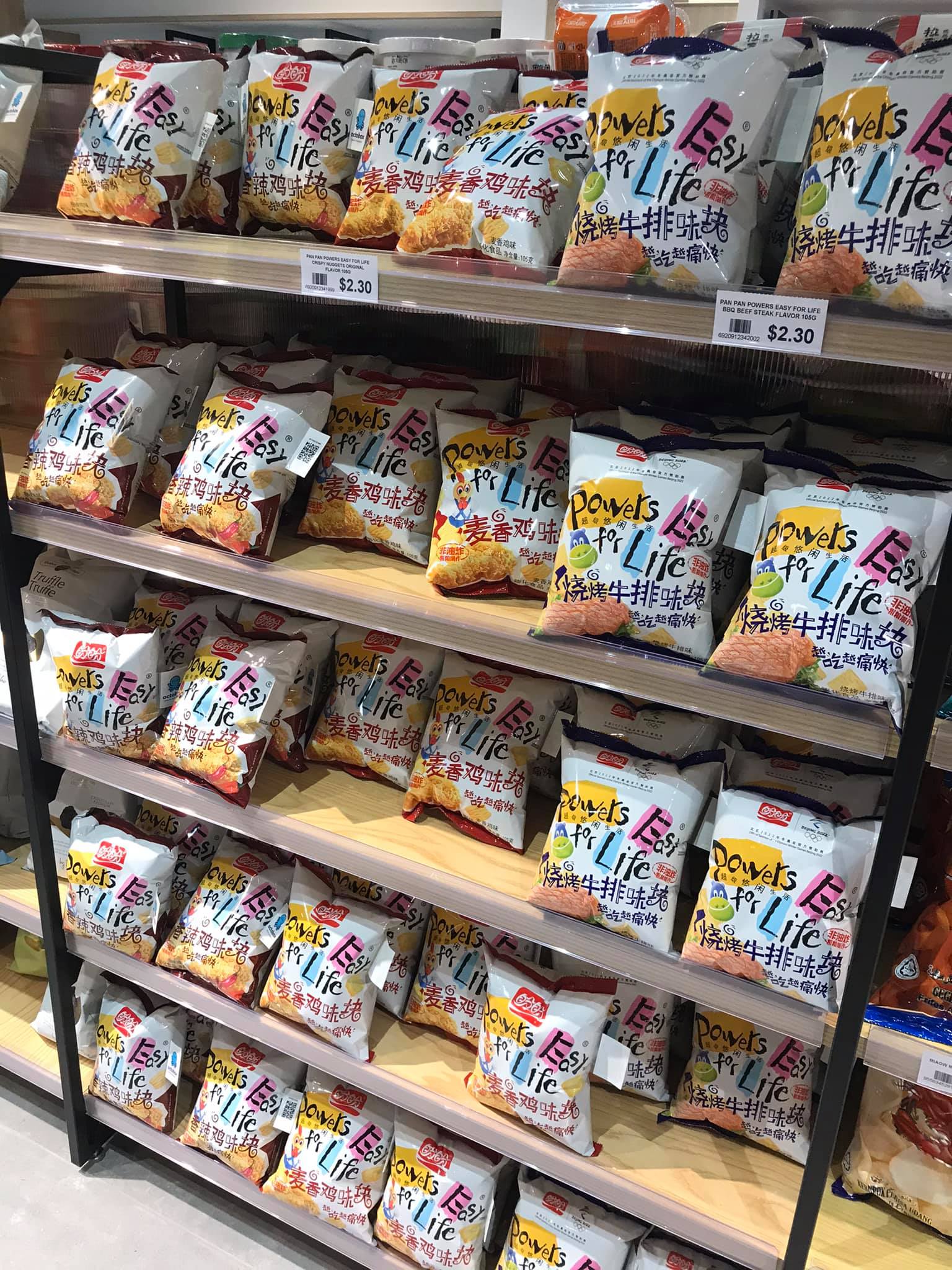 Drinks
Chilled and unchilled drinks can also be purchased from the convenience store to wash the snacks down.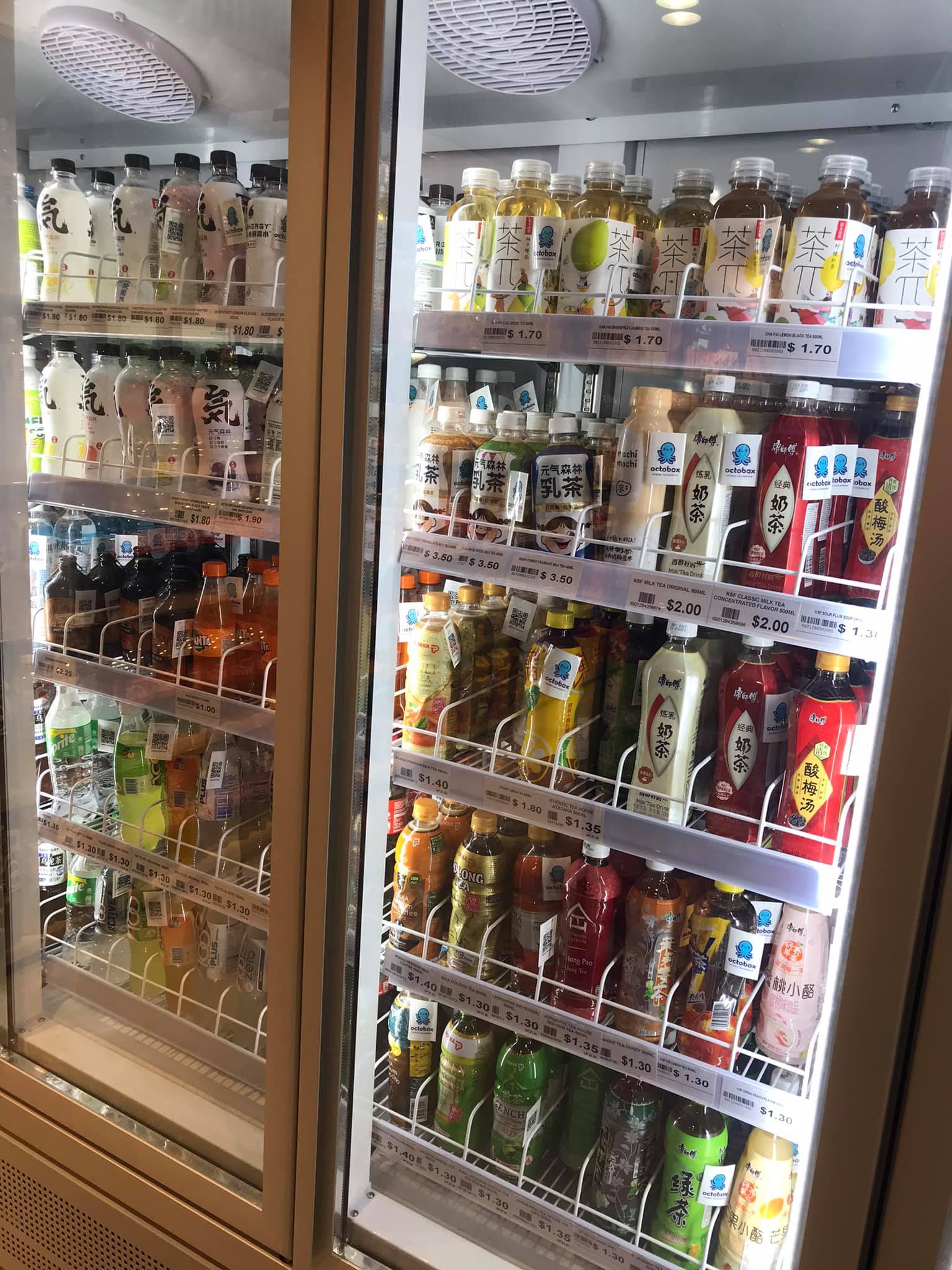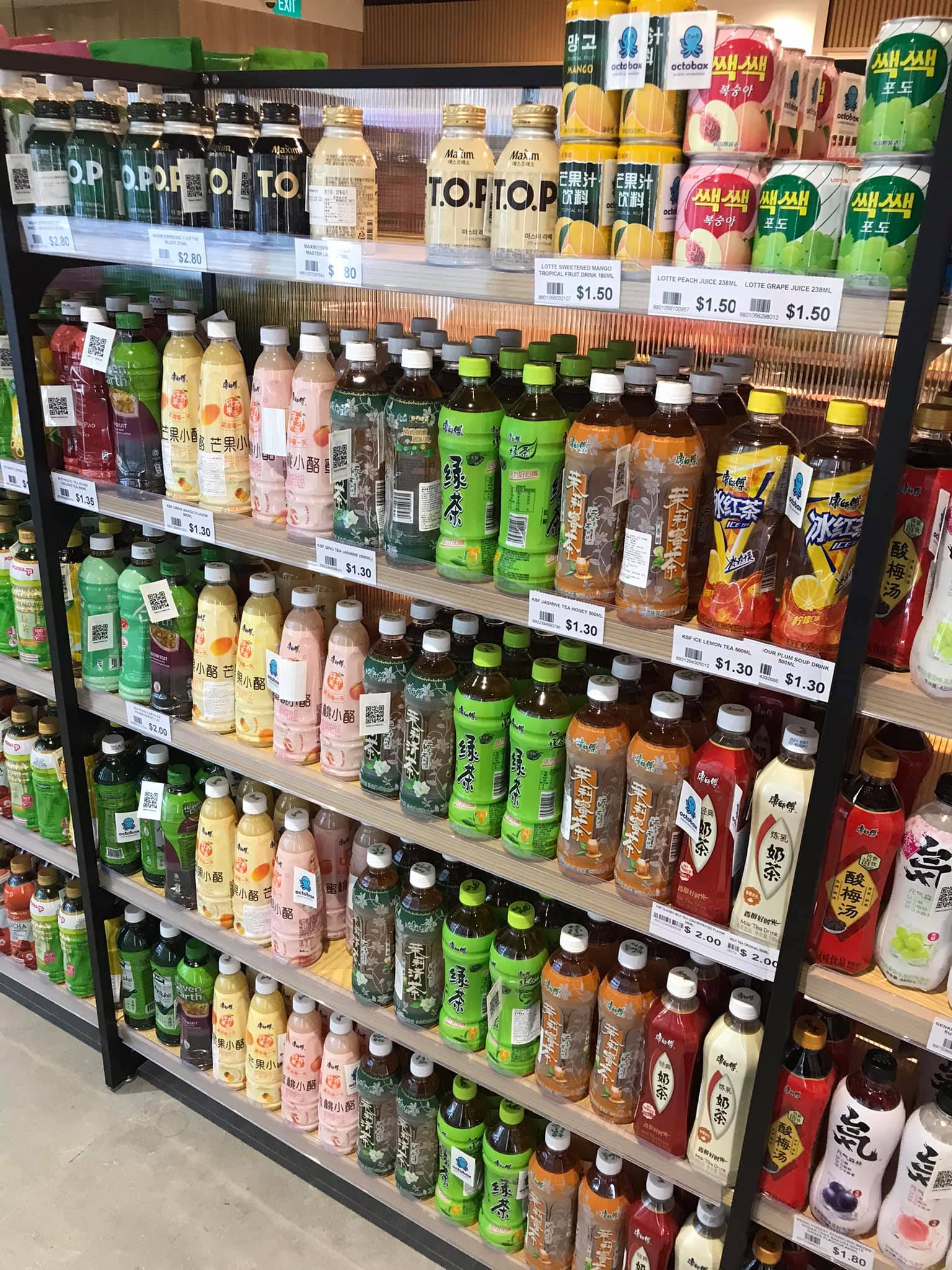 Other essential items
Besides the wide variety of food and drinks, the convenience store stocks everyday necessities like female sanitary products, masks and shower gels.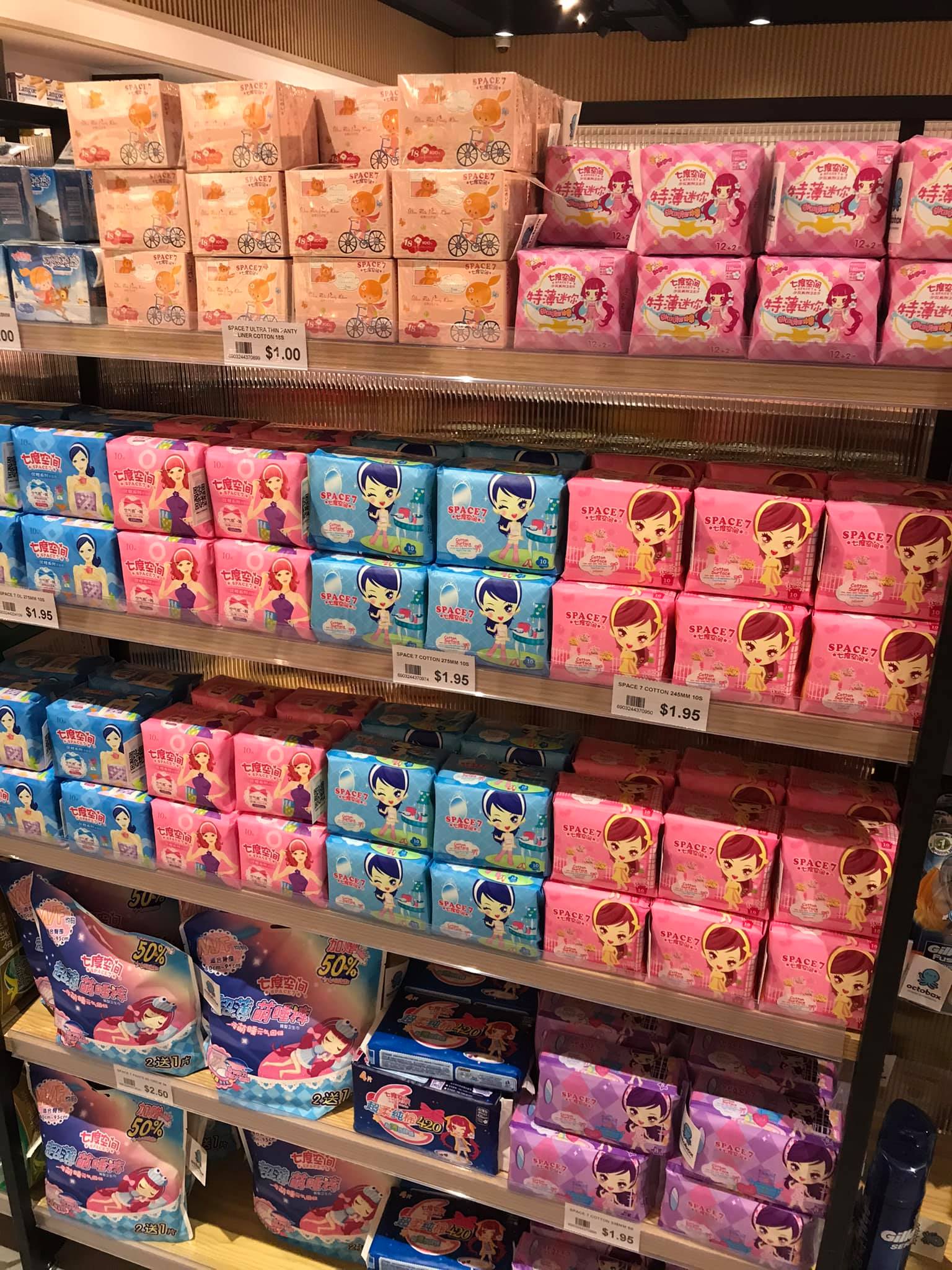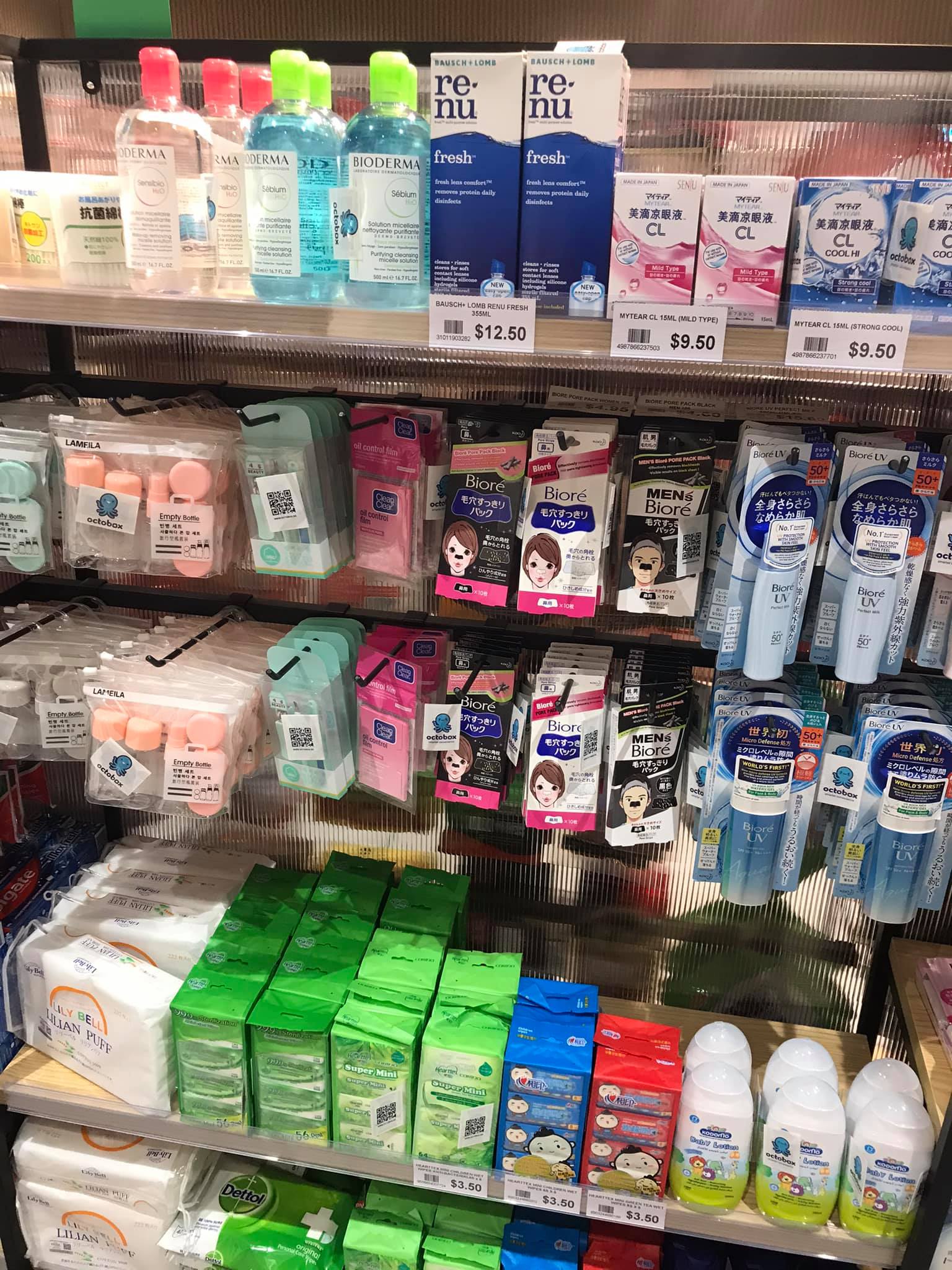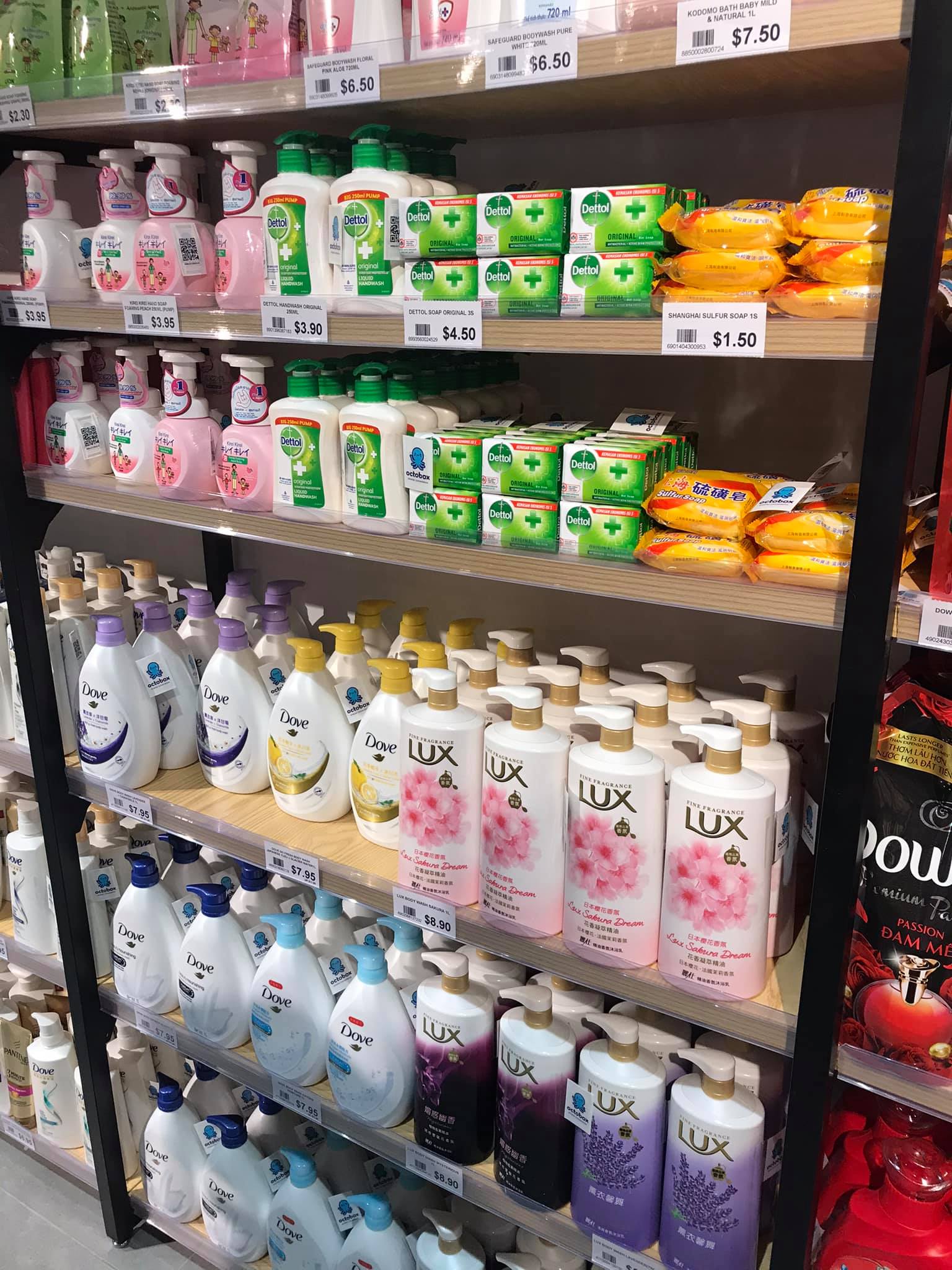 There is also a small section for fresh produce. Wow.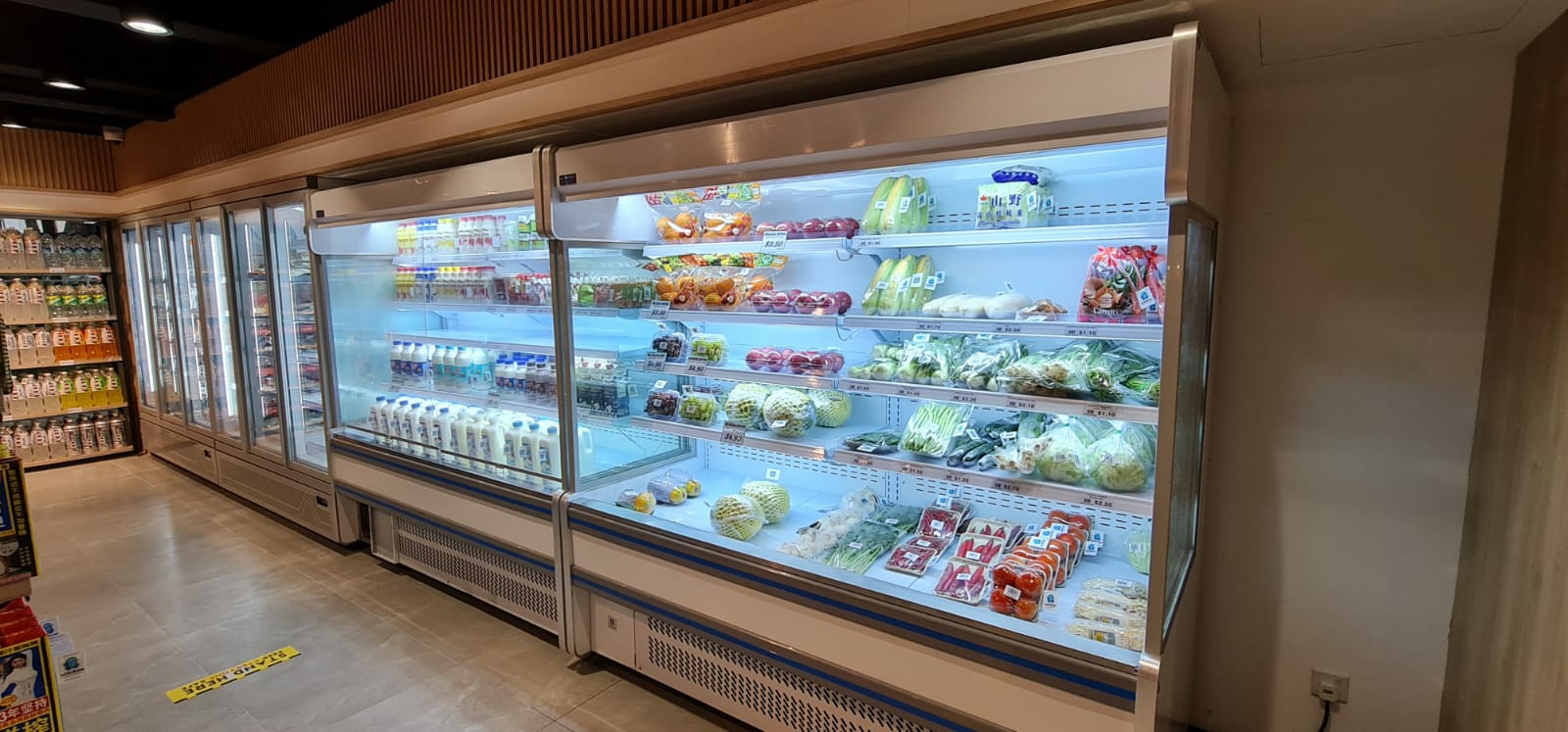 How it works
First-time customers need to bring their phones to sign up for an Octobox account and register their palms at the biometric scanner by the store entrance.
Octobox accounts can be linked to the customer's DBS PayLah wallet or their NETS card.

Using radio-frequency identification (RFID) and biometric technology, every store item is tagged with a RFID chip.
To check out, the items are placed in a box where RFID sensors detect the individual items collectively – meaning that there is no need to scan each item individually.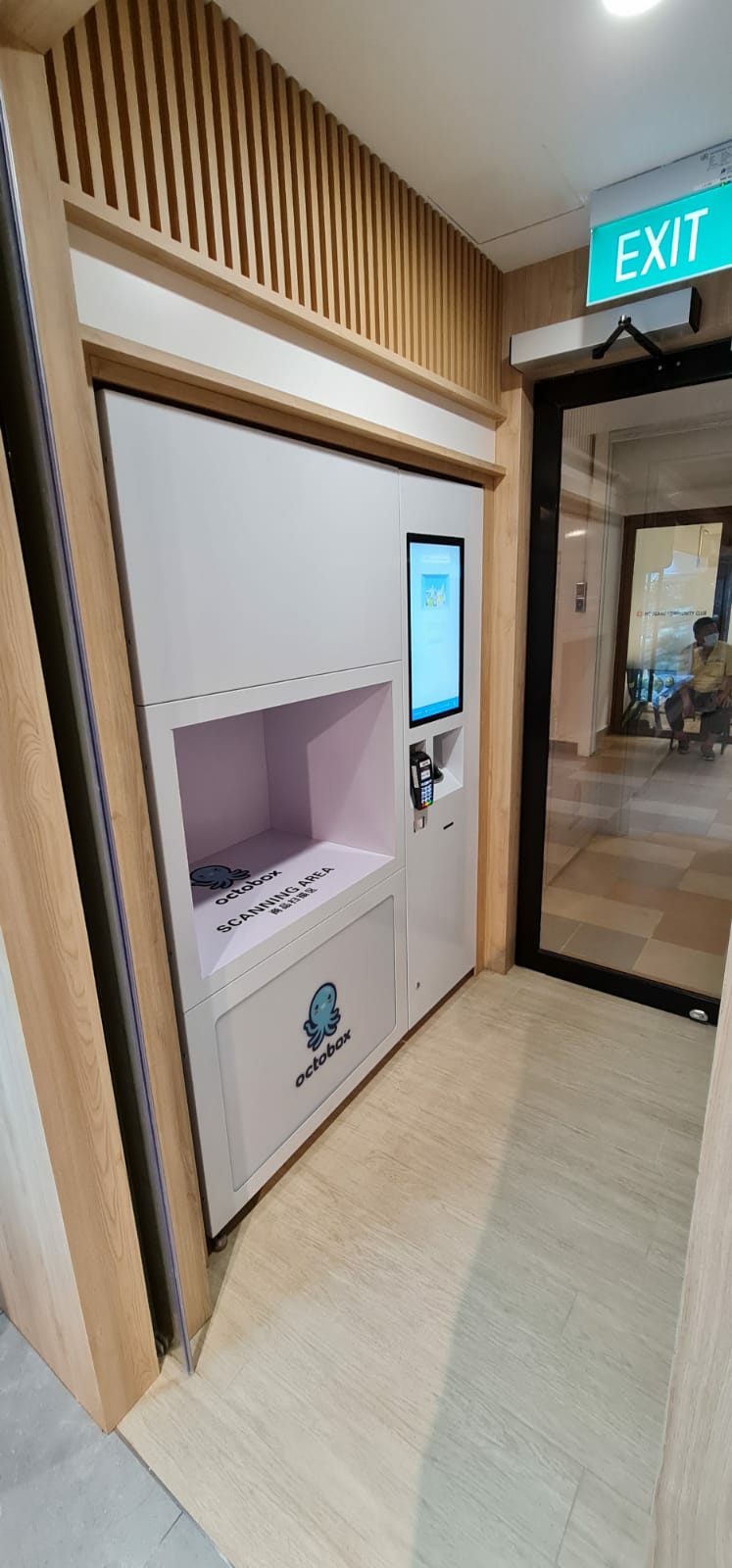 Payment for items is made through palm scanning and a verification has to be made with the last four digits of the customer's mobile number.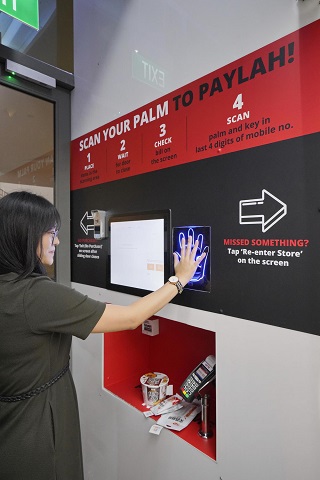 For existing account holders, phones are not required for subsequent visits as the biometric palm reader can grant you access to the store.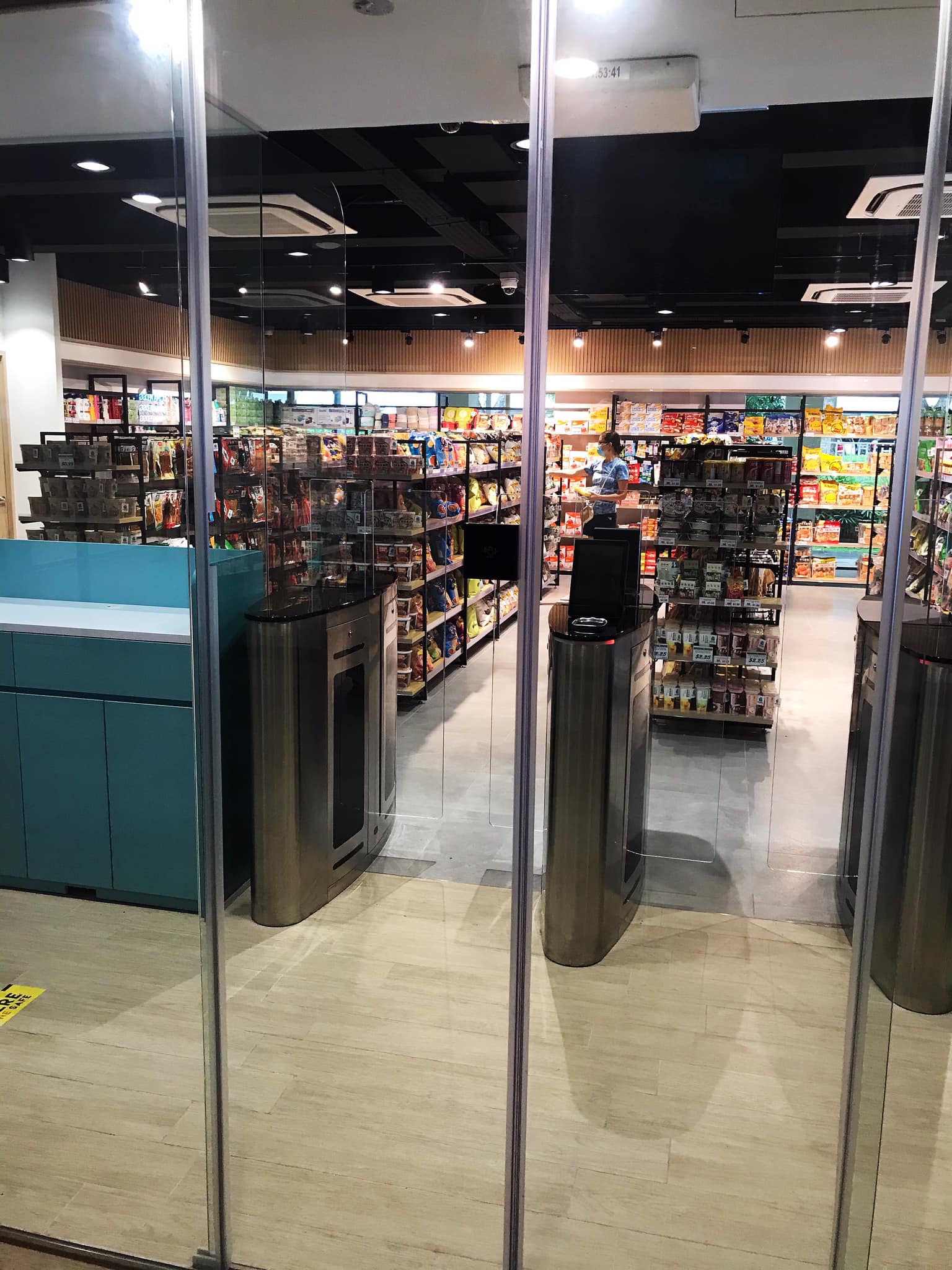 The first Octobox in the heartlands
The first Octobox outlet opened in NUS in July 2019.
As the fourth Octobox outlet in Singapore, the outlet at Hougang CC will operate from 9am to 10pm daily.
The outlet at Hougang CC is also the unmanned convenience store's first venture into the heartlands.
The other three outlets are at NUS UTown, NUS Bukit Timah Campus and JTC.
Address: 35 Hougang Avenue 3 Singapore 538840
Nearest MRT: Kovan and Hougang
Top image from Hougang CC/FB and Jack Lim/FB
If you like what you read, follow us on Facebook, Instagram, Twitter and Telegram to get the latest updates.