The Malay Heritage Centre (MHC) will be celebrating Hari Raya Puasa this year with a range of online and on-site events.
And the centrepiece of this year's celebrations is a neon light installation which channels some seriously gorgeous Hari Raya vibes.
Titled "Lap Lip 2021: An Iconic Landmark installation", this light installation is inspired by the architectural landscape of Kampong Gelam, and features patterns inspired by Malay motifs designed by local artist Reza Hasni.
There is a space in the centre of the installation for visitors to reflect, while soundscapes transport them to the vibrant bazaars of past Ramadans.
Here are some photos of the installation, which was created in collaboration with Tina Fung of Space Objekt: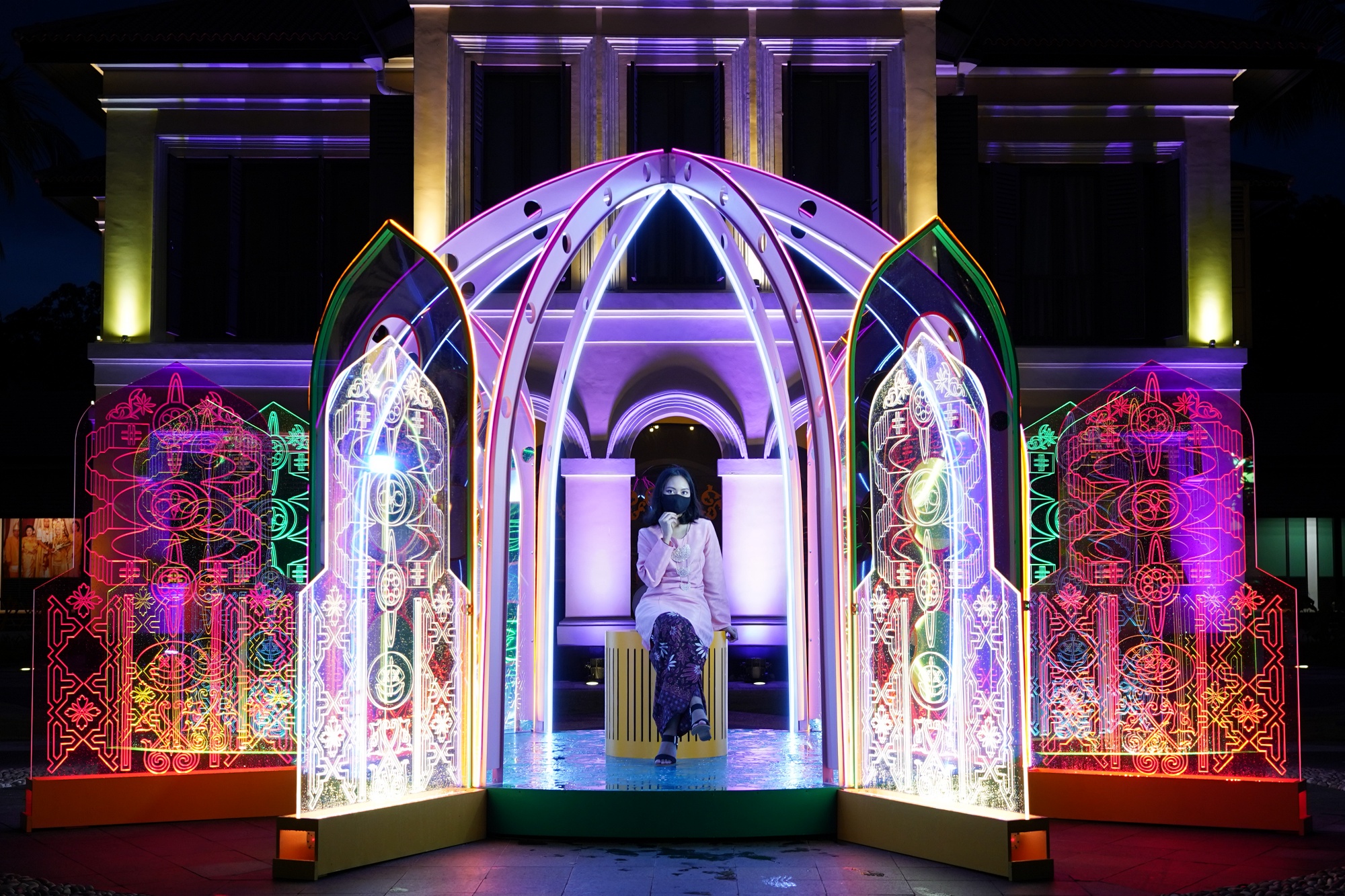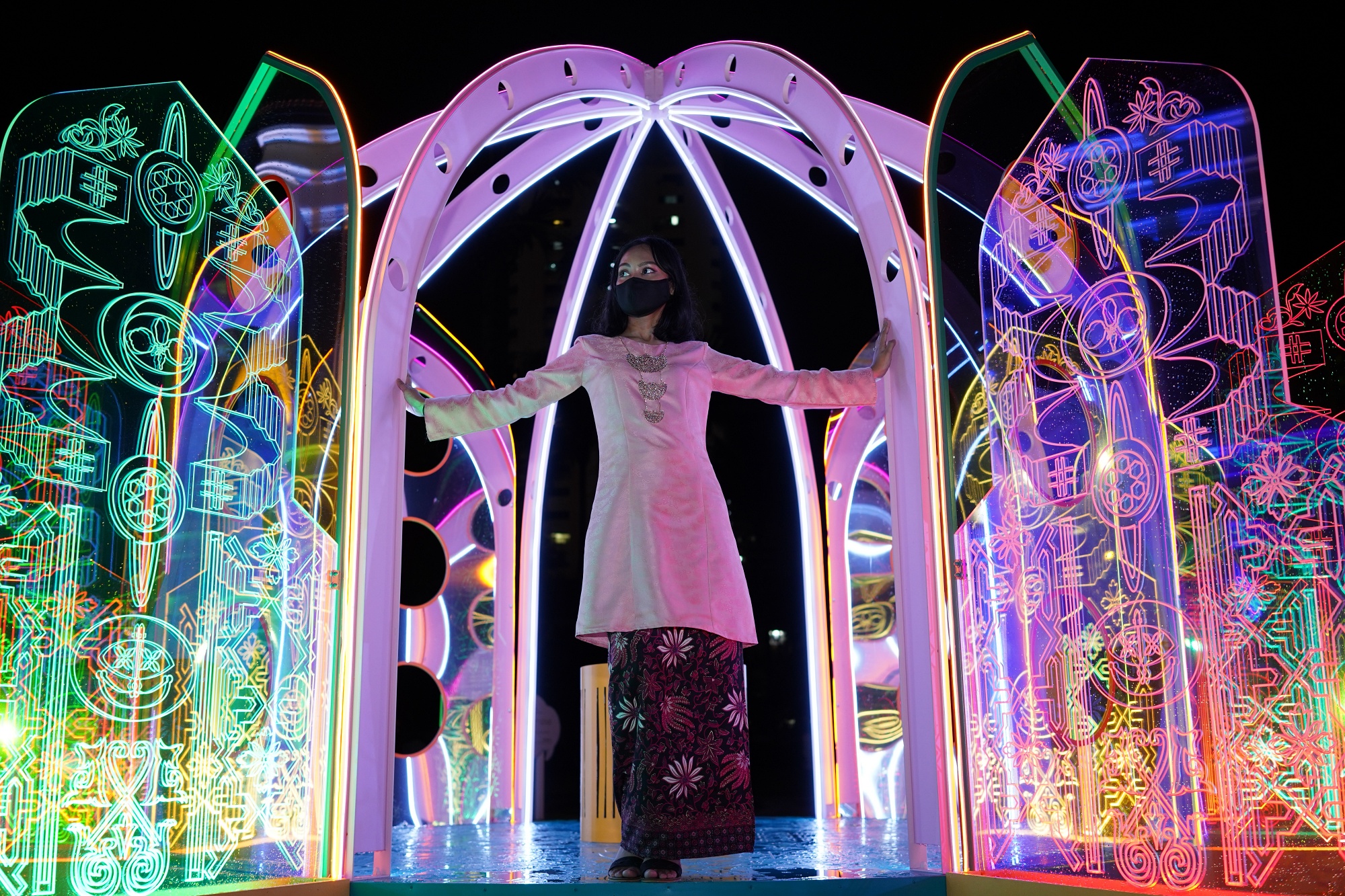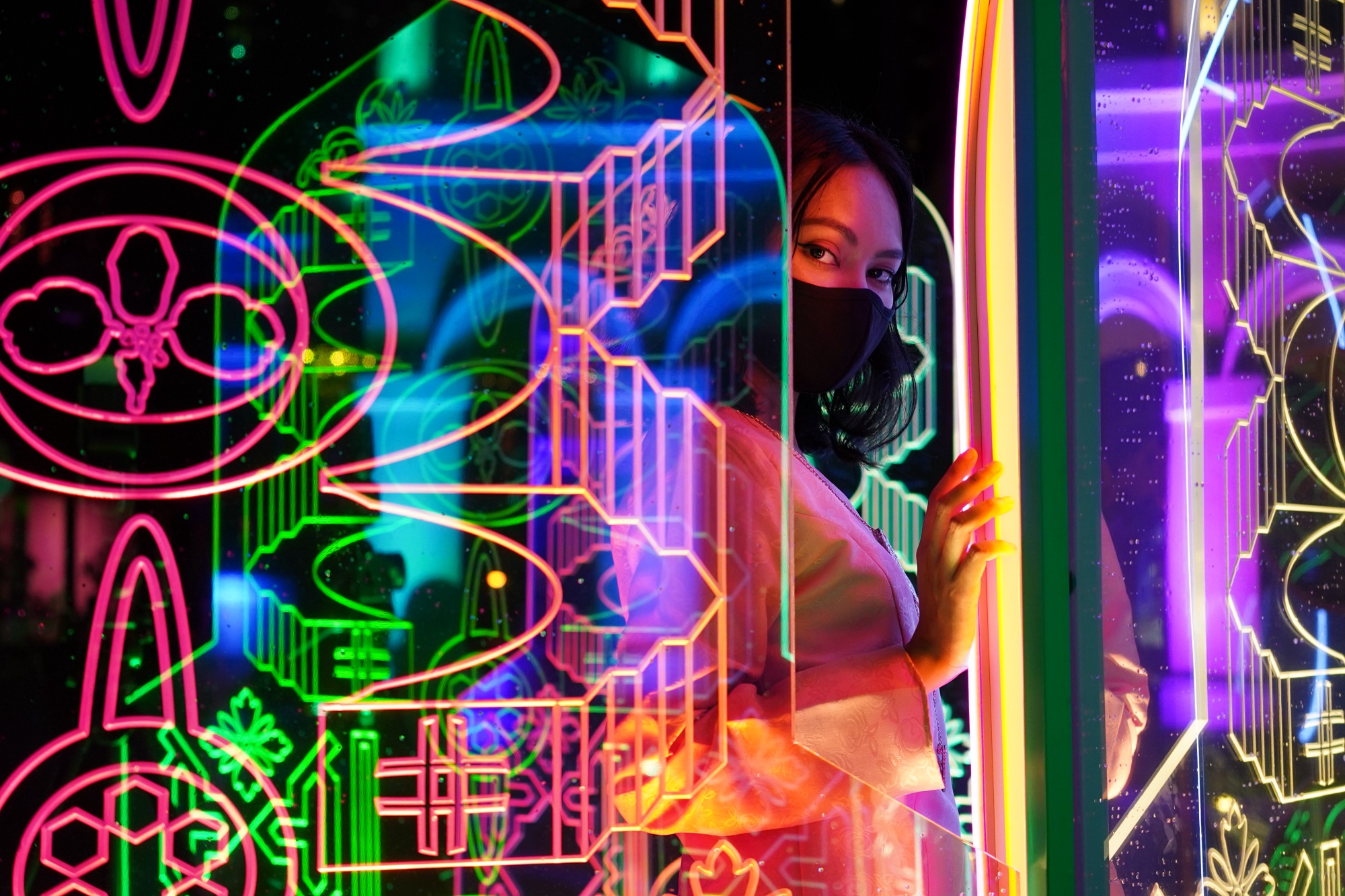 You can visit Lap Lip 2021 at the Malay Heritage Centre from now until June 13.
Learn Hari Raya craft activities, compose your own music
Other Hari Raya activities at the Malay Heritage Centre include the Hari Raya Open House 2021 where you can look forward to craft activities like making ketupat, hand puppets, and batik money packets.
You can even learn how to write in Jawi, a script used for writing Malay and other Southeast Asian languages.
The craft activity lessons will be held at the Malay Heritage Centre courtyard on June 5 and 6. Visitors have to pre-register here.
If you're looking for something more upbeat, you can catch local percussion band NADI Singapura play the traditional Malay drums and percussion instruments of the region, and even try your hand at composing your own music.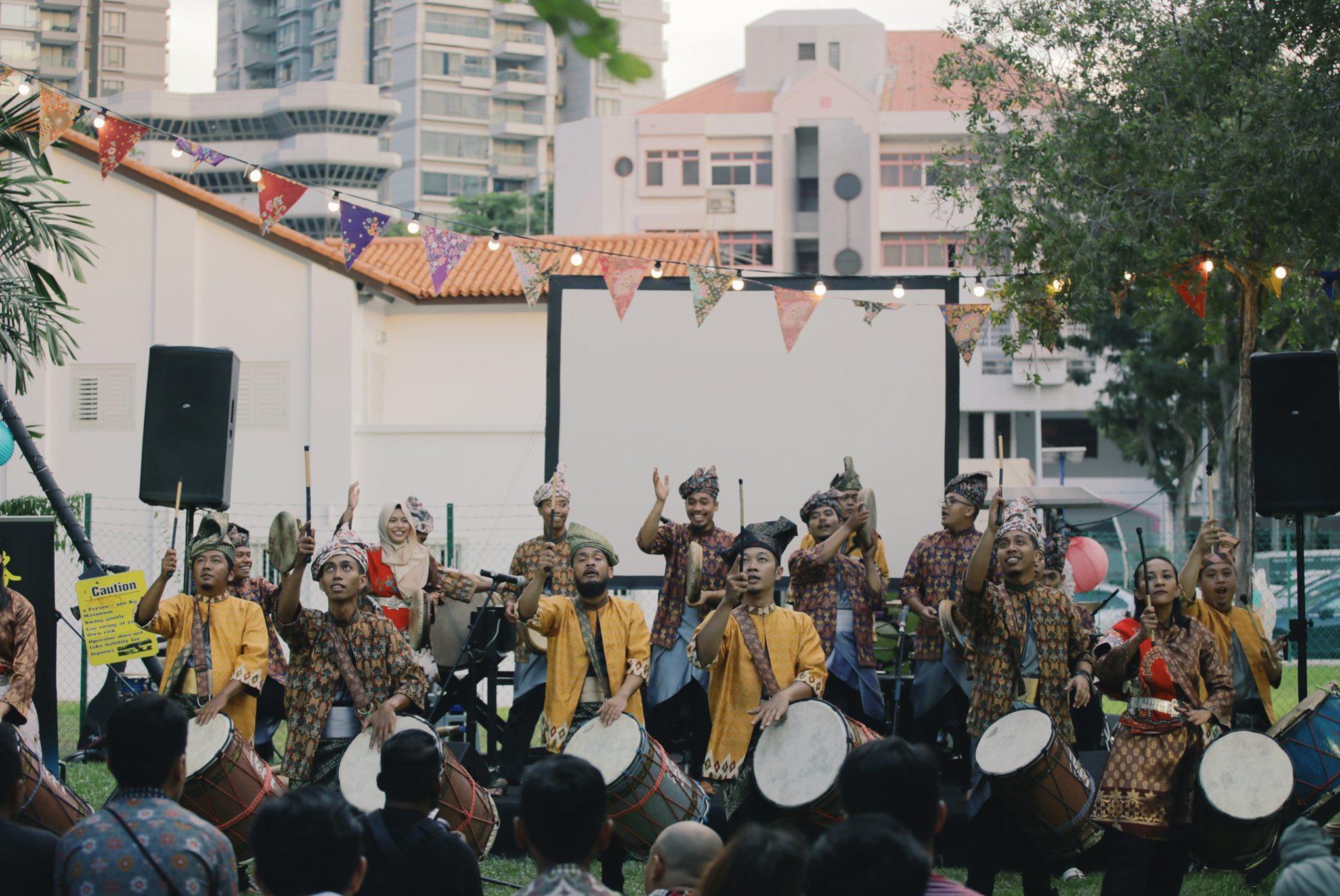 This event will be held at the Malay Heritage Centre Auditorium on May 8, May 29, June 5, and June 12. Visitors have to pre-register here.
Pick up some Hari Raya recipes
Hari Raya is nothing without food, so if you're in the mood for some Hari Raya feasting, the Malay Heritage Centre is collaborating with local personalities like Nadiah M Din, Amirah Yahya, Ryan Sufiyan and Husin Saaban to feature their recipes for several dishes.
Expect fare like ayam lemak cili padi, creamy salmon fusilli, and roti kirai.
Many of the recipes have already already been posted on the Malay Heritage Centre's Facebook and Instagram pages in the lead up to Hari Raya.
https://www.facebook.com/273631818393/videos/895720527661476
For more information on the Malay Heritage Centre's Hari Raya celebrations, #KasiOnRayaFest, you can visit its Facebook page here.
Top images courtesy of Malay Heritage Centre.
If you like what you read, follow us on Facebook, Instagram, Twitter and Telegram to get the latest updates.