Follow us on Telegram for the latest updates: https://t.me/mothershipsg
From the second week of June onwards, Grab will pilot its indoor robot runner service at the Paya Lebar Quarter (PLQ) Mall.
The pilot is expected to last for one month, after which Grab will review its performance and viability before expanding this service to other locations.
Designed in partnership with Techmetics Robotics, the robot runner will consolidate orders across several restaurants in the mall before handing them off to deliverymen at a central collection point for dispatch to their respective delivery locations.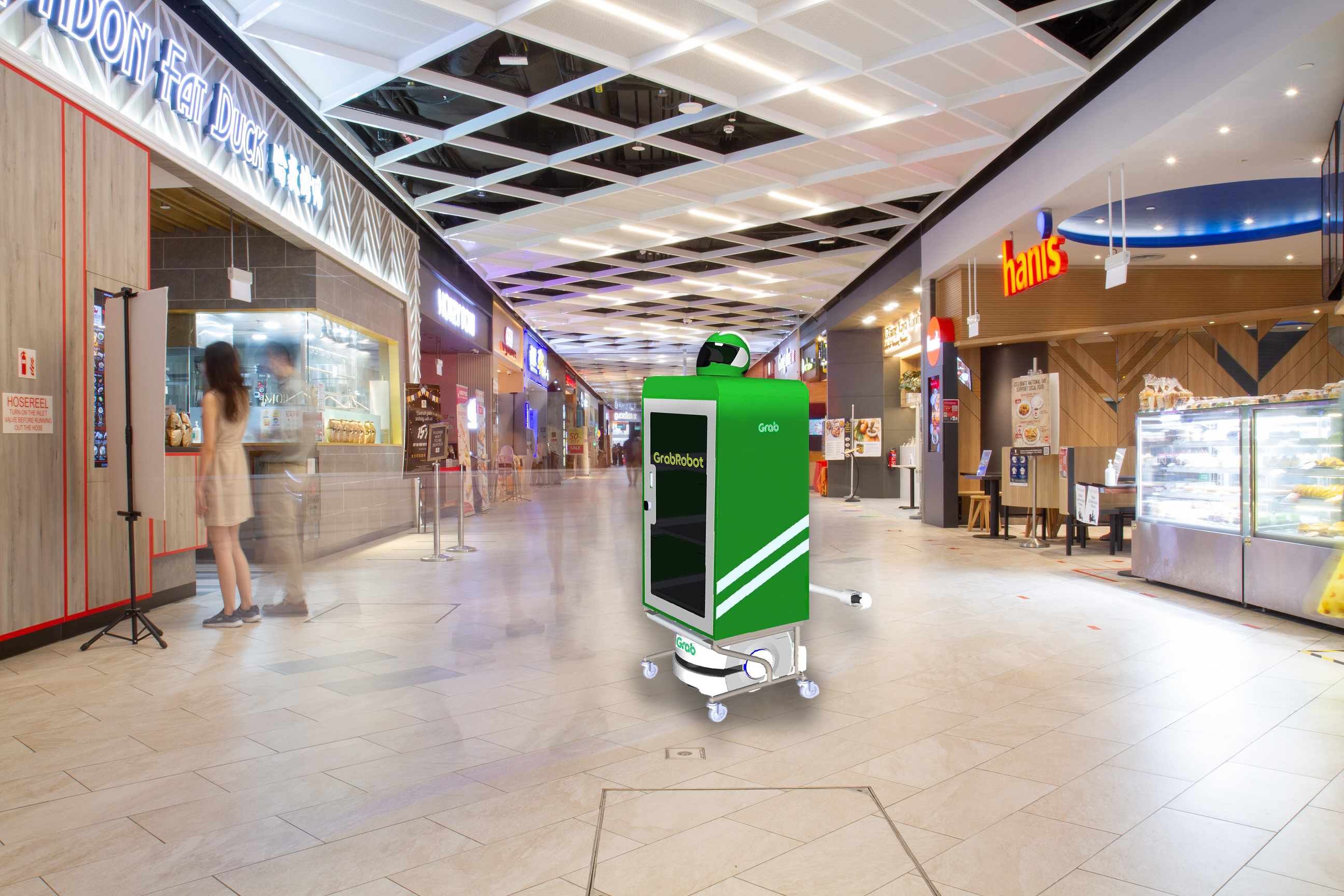 The robot runner will potentially serve up to 35 GrabFood and GrabMart merchants in PLQ Mall's basement two and transport approximately more than 250 orders per day during the pilot phase.
Save time on mix-and-match orders
Grab projects that this robot runner can help save five to fifteen minutes of delivery partners' time that is usually spent navigating the shopping malls and picking up each order directly from the restaurant.
The mix-and-match feature for several malls that Grab introduced last year has grown in popularity amongst consumers.
The feature allows consumers to order from different restaurants in the same mall while paying a single delivery fee.
However, with the increase of such orders, delivery partners need more time to locate multiple restaurants in a mall through the crowd of shoppers to pick up the various items.
This robot runner service aims to improve the delivery experience by reducing the overall delivery time.
Delivery partners can potentially fulfil more orders each day as a result.
Other features
In the beginning, a Grab runner will guide the robot runner on its ideal route.
This would allow the robot runner to learn, adapt, and function effectively in a controlled setting.
The robot runner will have the ability to learn about its surroundings through artificial intelligence (AI) and optimise for maximum efficiency.
It is fitted with safety features that include
Built-in Light Detection and Ranging (LIDAR) sensors to detect incoming obstacles

Automated voice message that alerts shoppers of its presence

Capability to scan and monitor immediate proximity in real-time to avoid sudden obstacles and prevent collision

Combination lock on food cart to maintain hygiene and prevent tampering by passers-by; the combination will be given only to participating merchants and Grab staff manning the collection point

Top image by Grab.
If you like what you read, follow us on Facebook, Instagram, Twitter and Telegram to get the latest updates.