Grab Singapore has responded to the case of a GrabFood customer who challenged a delivery-partner to complete a delivery within the stipulated time in exchange for a pack of Milo and some candy.
Challenges which encourage speeding unsafe for delivery-partners
A spokesperson from Grab Singapore said that while its delivery-partners strive to deliver orders in a timely and safe manner, it discourages consumers from mimicking said challenge.
"Grab is aware of a time challenge issued by a TikToker for delivery-partners.

We discourage any user from mimicking this or any challenge that encourages speeding, which is unsafe for delivery-partners and broader users of shared pathways and roads."
The spokesperson also reminded its delivery-partners to prioritise safety when fulfilling deliveries by adhering to speed limits, wearing proper safety gear and looking out for other road users.
Grab urges greater empathy and kindness
The customer, who goes by the name Erica Chan, filmed the entire challenge and posted it on TikTok.
In the TikTok video, which was posted on May 8, Chan filmed herself tracking the progress of the GrabFood delivery-partner, who sent over the order on foot.
According to the automated message sent in-app, he picked up the order at 7:29pm, with an expected arrival time of 7.40pm.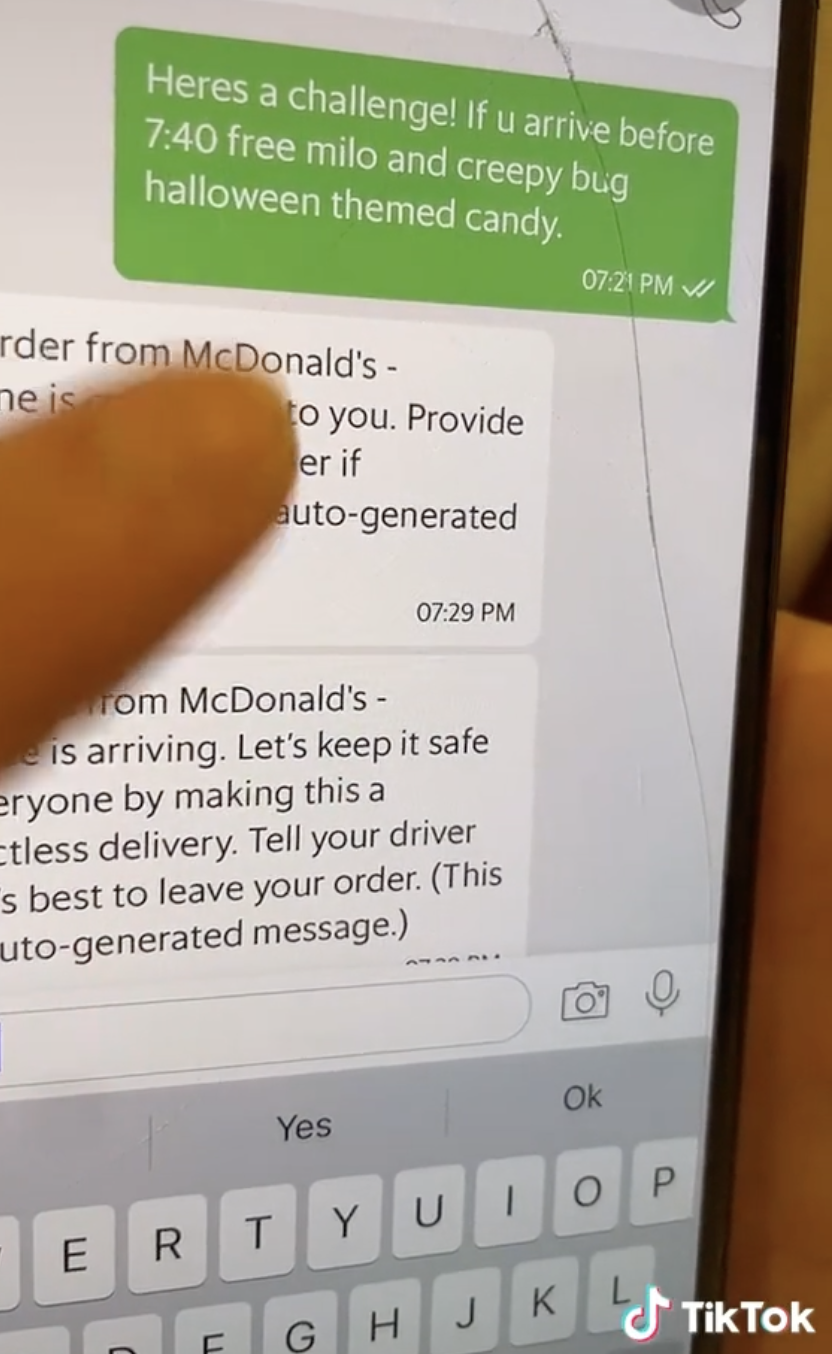 While tracking his progress, Chan said:
"Now it's 7.30pm and he's moving! He's running, look at this dude!

"Whoa, that's some real speed, look at that s***! F***, is that even on foot anymore? Oh my god, oh my god."
She could also be heard laughing with someone in the background.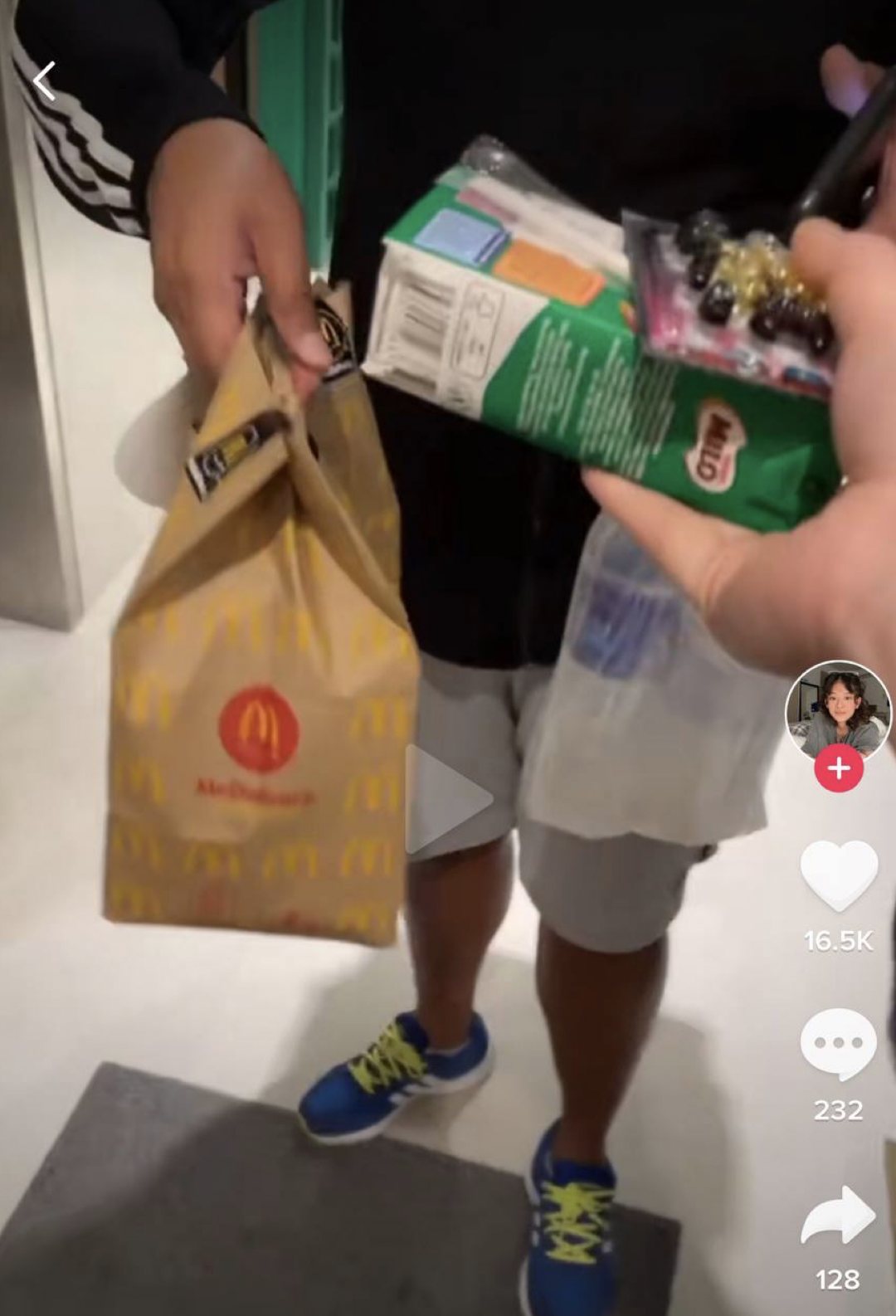 Several TikTok users took issue with Chan's actions, pointing out that she could have put the delivery-partner in potential danger, because he was rushing to complete the delivery within the stipulated time.
Others felt that her action wasn't very nice.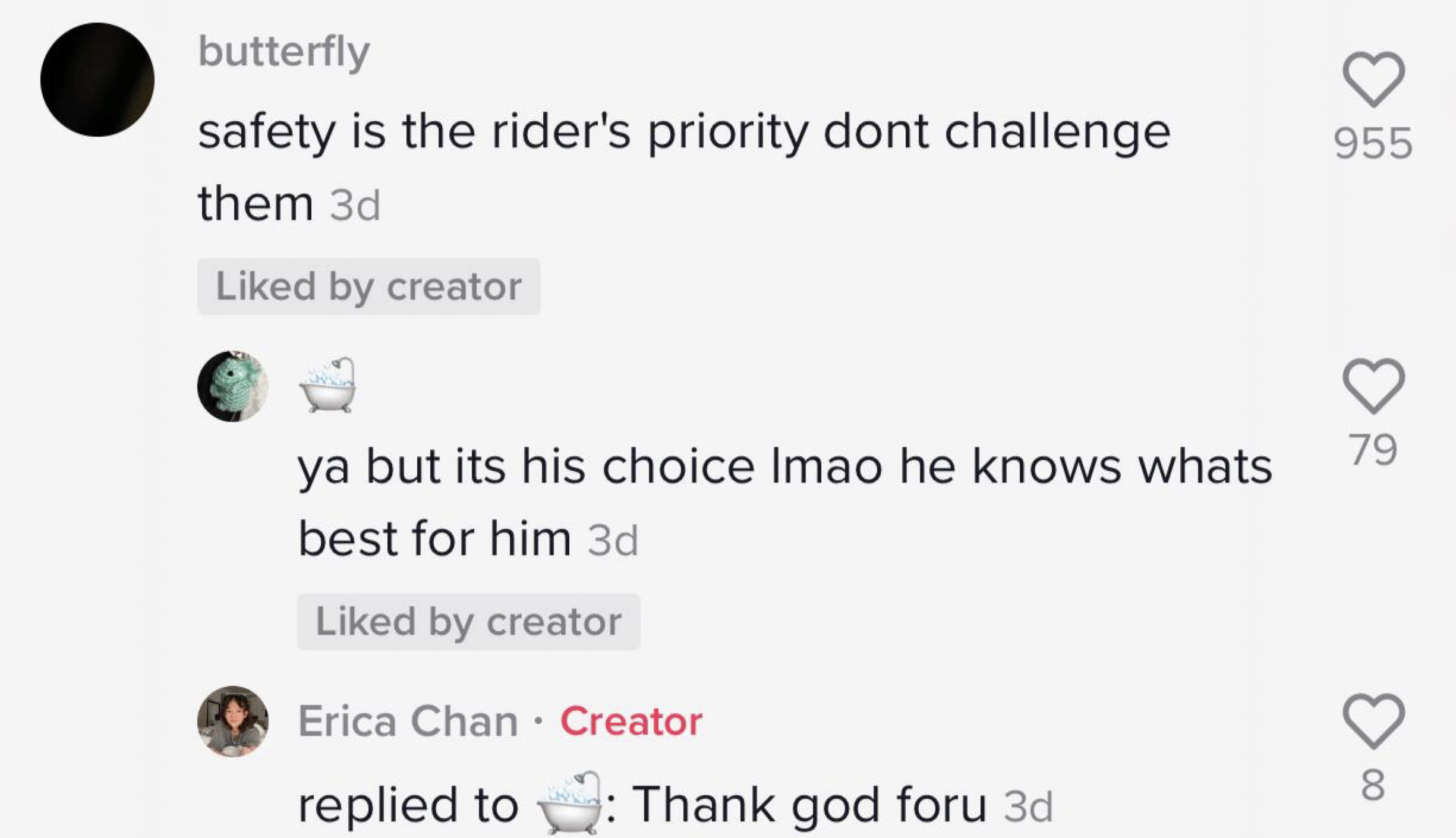 In their statement, the Grab spokesperson said:
"Greater empathy and kindness for one another can help to make the delivery experience a much better one for all users."
Top images credit: ericachan1.0/TikTok
If you like what you read, follow us on Facebook, Instagram, Twitter and Telegram to get the latest updates.