The Government Technology Agency (GovTech) said that there is "no concern" over the radiation emitted from the TraceTogether token, as it is within the acceptable limits for short-range devices such as phones and Bluetooth headphones.
Token transmits at lower power than other consumer devices
The token transmits at a lower power than "many consumer communications devices", including mobile phones, Bluetooth headphones, speakers, and smart watches, according to a Facebook post by GovTech on May 15.
The post linked to an article on Gov.sg which said that the token uses Bluetooth LE (Low Energy) to send and receive data, but is "well within Singapore's regulatory limits for short-range devices" and is safe for everyday use.
The article also pointed out that the token has been tested by an independent laboratory, and is well within Singapore's regulatory limits for short-range devices.
"Don't be misinformed by fake news," said GovTech, though it did not identify any specific sources of fake news or misinformation.
Video showing radiation level of token circulating online
GovTech's post comes after a video about radiation from the TraceTogether Token was posted on Facebook, and started circulating online. It has sparked at least one forum thread.
The video shows the radiation level of a TraceTogether token being measured with a handheld device.
"I'm creating this video to show you the amount of EMF being emitted by this token," says a voice in the video. The speaker shows a handheld Radio Frequency (RF) meter.
The speaker then says that the mobile phone being used to film the process of measurement has been set to airplane mode, with WiFi switched off, so as to avoid influencing the reading.
As the meter is placed near to the Token, and then on top of it, the handheld device shows a reading of between 4,000 and 10,000 microwatts per square meter.
The speaker says that "typically we try to aim for... for a living area, it's about 100 microwatts, and sleeping area we try to aim for anything that is 10 [microwatts] and below," apparently highlighting the contrast between those figures and the ones seen on the meter.
"Can you imagine that are you wearing this token, put it inside your pocket, or somewhere near your chest, this is a lot of radiation that you will be getting," says the speaker, who concludes that users of the token should "put it away from your body" where possible.
How much is 10,000 microwatts (µW) per square meter?
Exposure limits for mobile phone users are given in terms of Specific Absorption Rate (SAR), and not in microwatts per square meter, according to the World Health Organisation.
While microwatts (µW) per square metre is a measurement of power density, SAR measures the rate of radiofrequency energy absorption per unit mass of the body.
However, a similar handheld device has been used to measure the amount of radiation from a mobile phone, which apparently produces up to 238,000 microwatts per metre square of radiation.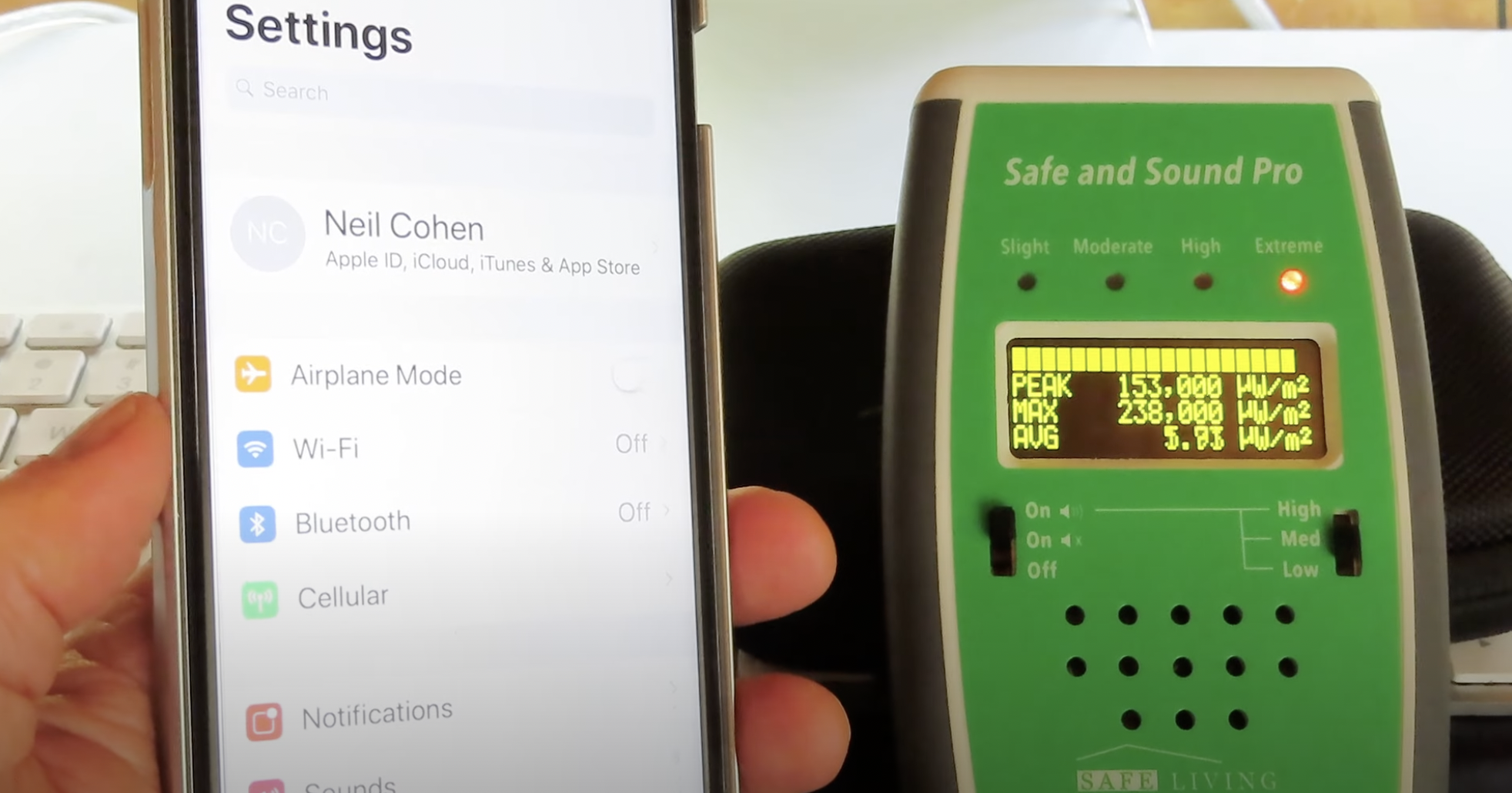 Related story
Top image via Aapache Lion on Facebook
If you like what you read, follow us on Facebook, Instagram, Twitter and Telegram to get the latest updates.