Chef Bob, a celebrity chef and TV personality in Singapore, has an adorable special relationship with his next door neighbour, an elderly woman.
The elderly neighbour, whom Chef Bob affectionately addresses as "Nenek Cina", which means "Chinese granny", has been carrying out acts of kindness over the years, which were highlighted before.
The incidents that have left netizens warm and fuzzy include:
Elderly neighbour surprises Chef Bob with wrapped presents
And like last year, Chef Bob's elderly neighbour has once again without fail prepared a package of presents for the family celebrating Hari Raya.
Chef Bob, whose real name is Shahrizal Salleh, said in a TikTok video that his neighbour passed him a bag of presents for his family three days before Hari Raya this year.
This tradition of the elderly woman gifting Hari Raya goodies has been ongoing for at least four years.
Emotional yearly event
This time round, the goods came not in a Fred Perry bag, but in a Southhaven one: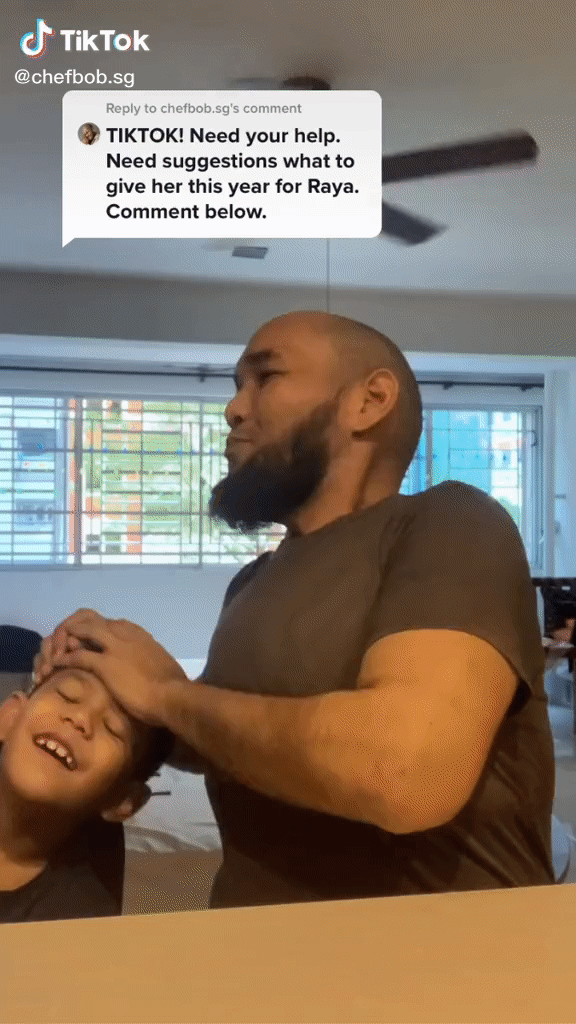 There were three nicely wrapped presents that got Chef Bob and his son emotional.
Chef Bob said he was "really pissed off" as he did not expect his neighbour to bring him another gift this year.
There was even a red packet.
Unboxing the gifts
The father and son team then proceeded to unwrap the presents in their unboxing video.
Here are the items Nenek Cina got for them: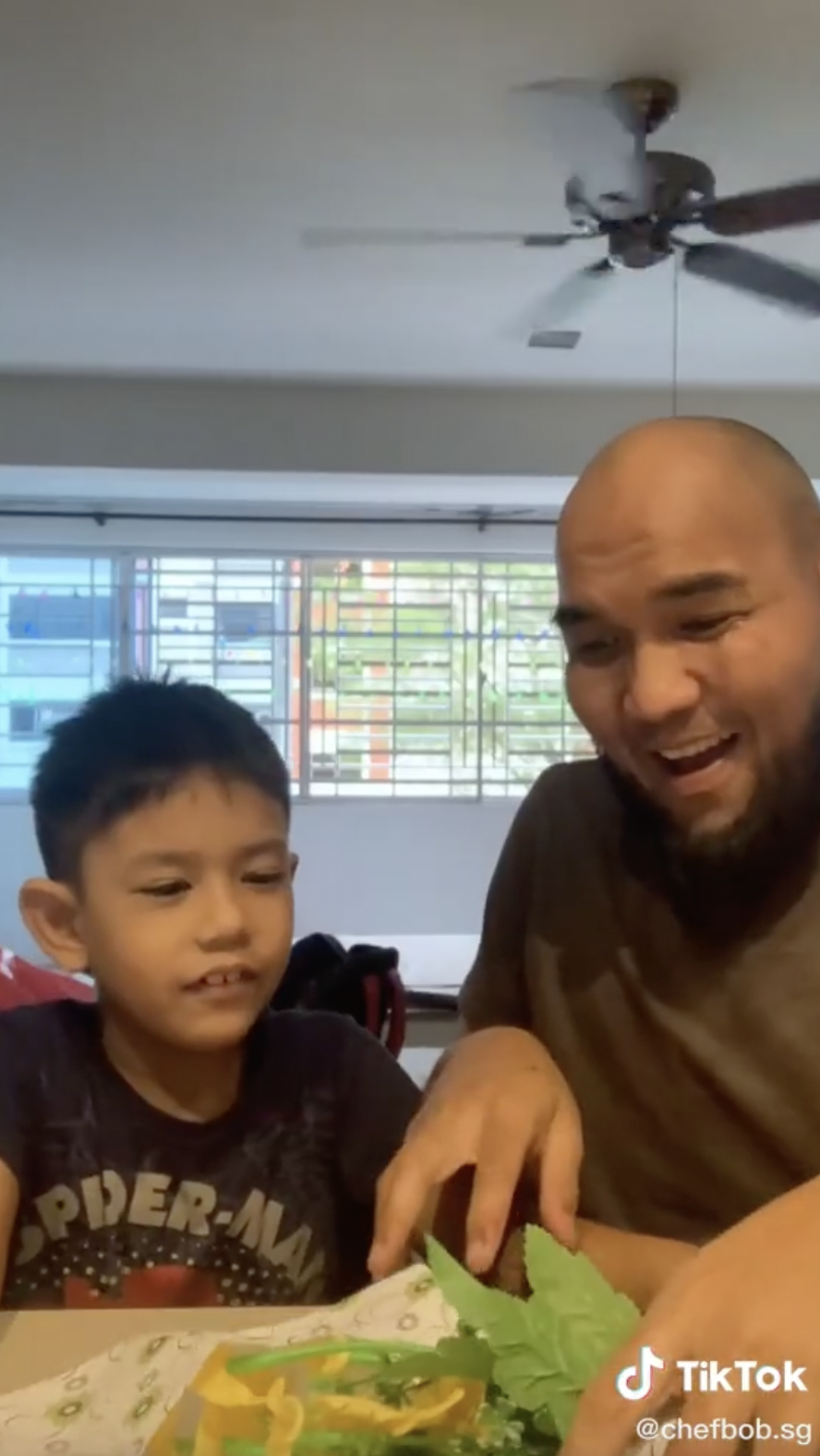 A cute cat ornament: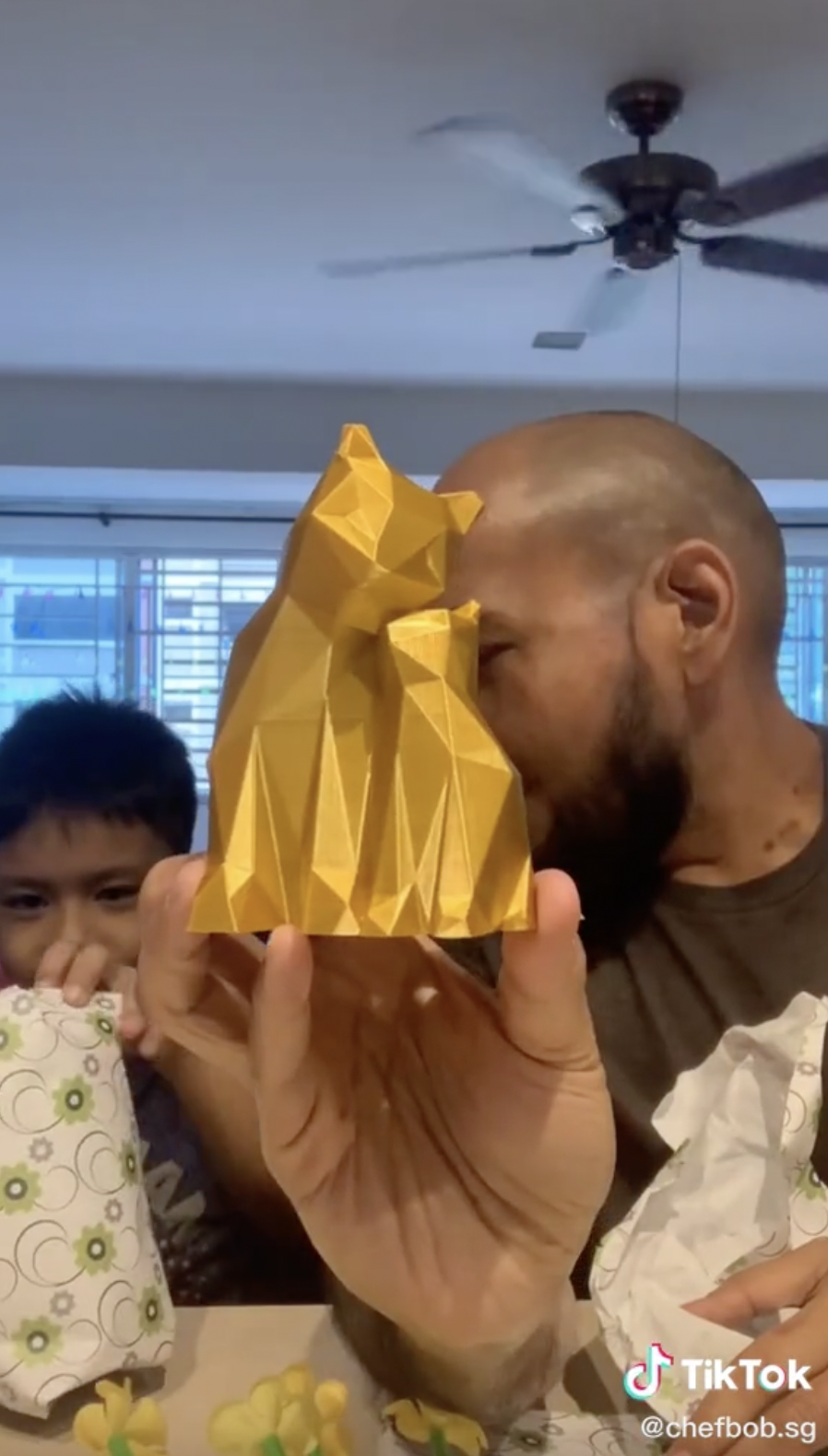 A small vase: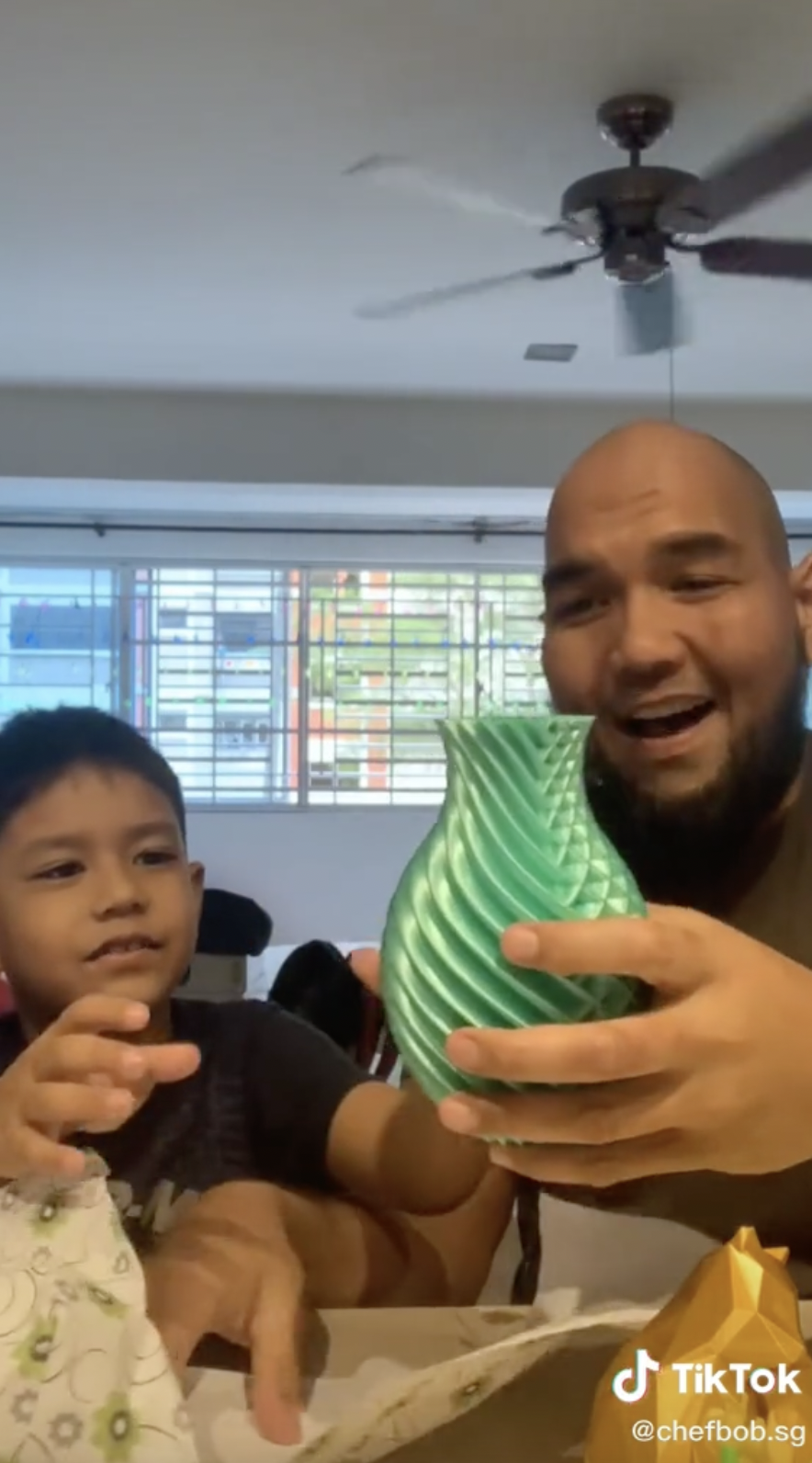 As well as a bunch of artificial flowers to go with the vase: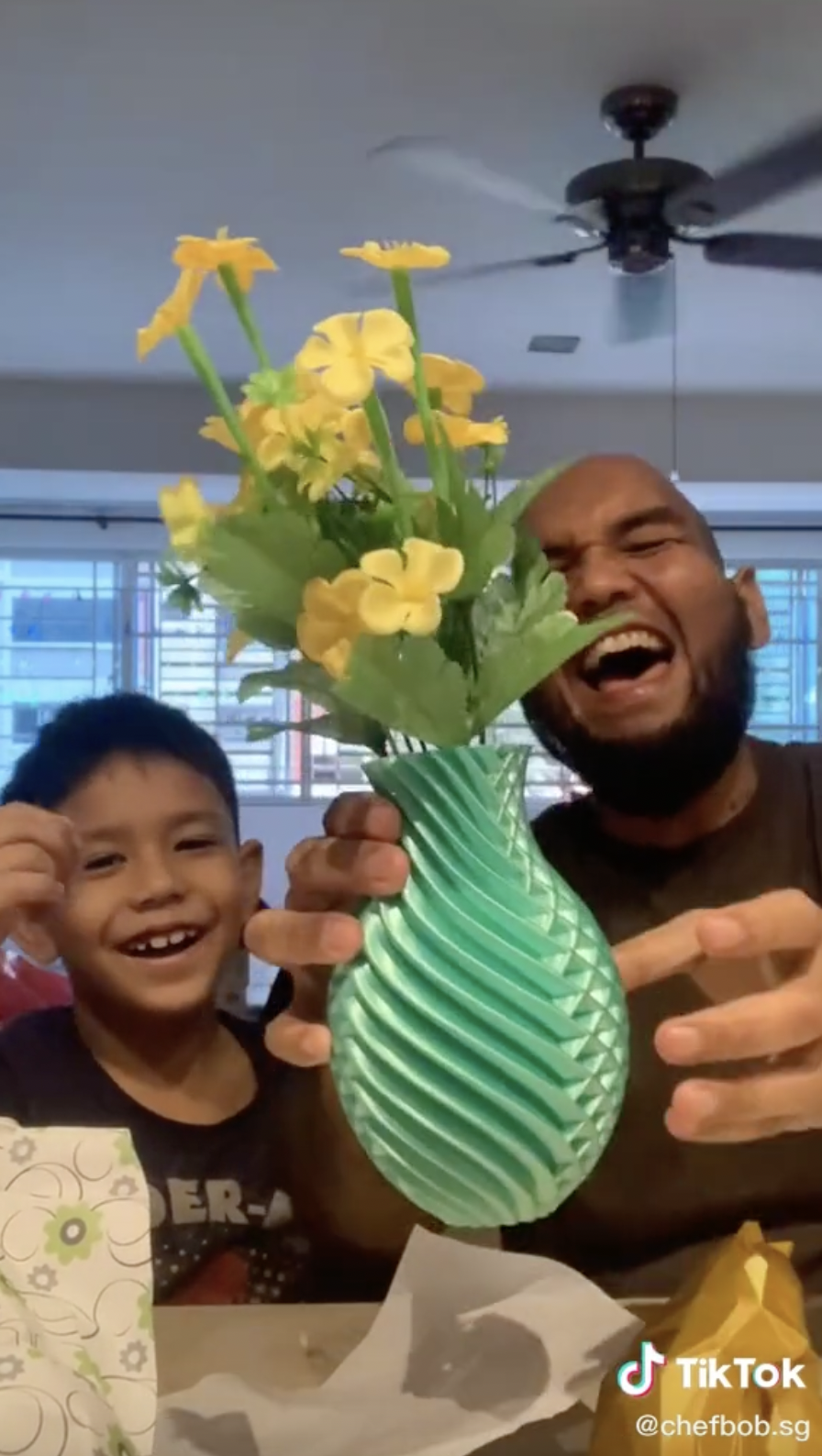 Not forgetting the angpao: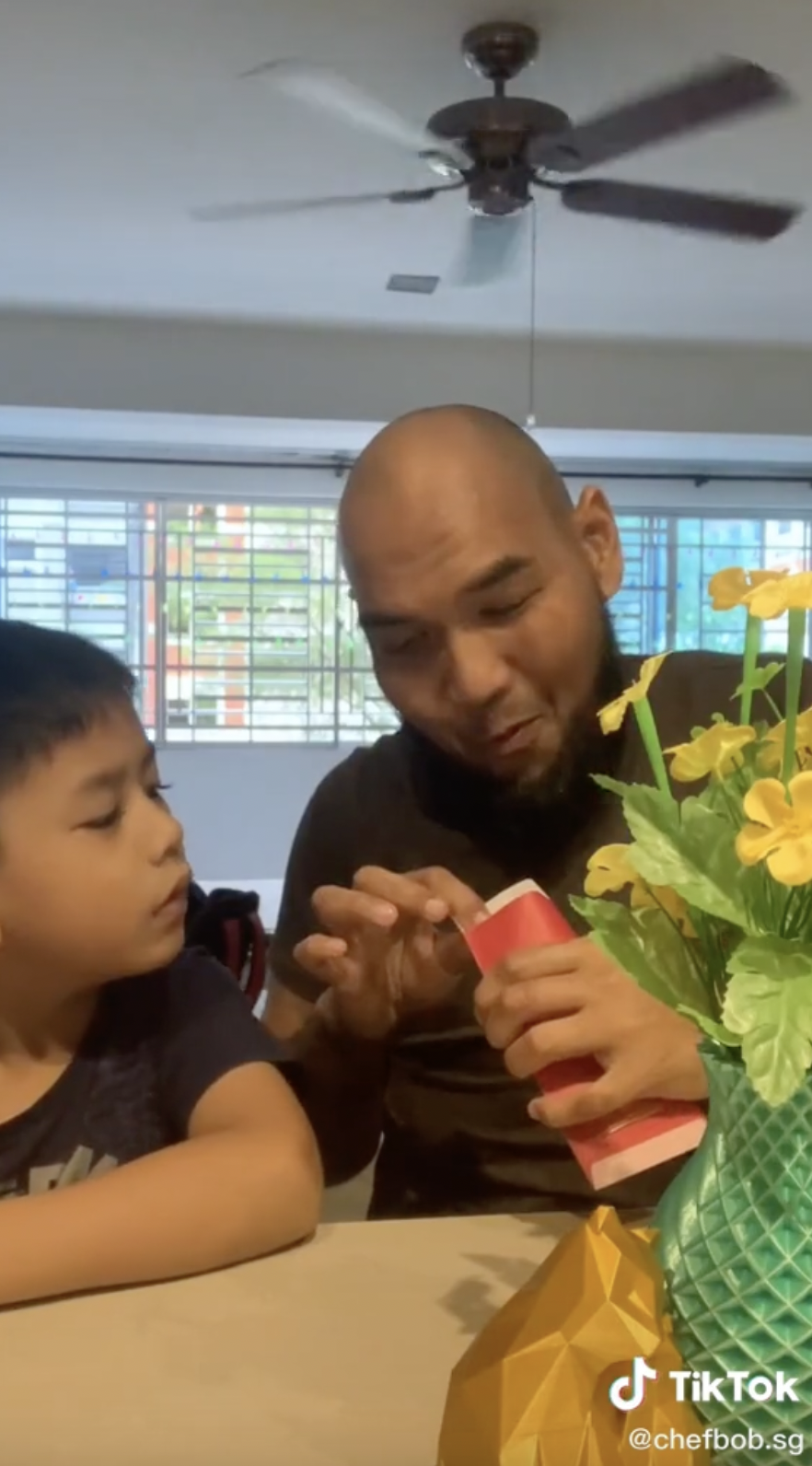 But of course, it's not about the money, money, money.
The duo appeared to have lots of fun with their unwrapping session.
Thank you shout-out
At the end of the TikTok video, Chef Bob shouted out loud from his house, "WO AI NI AUNTYYY" (which means, "I love you, aunty"), to thank his neighbour for this kind gesture.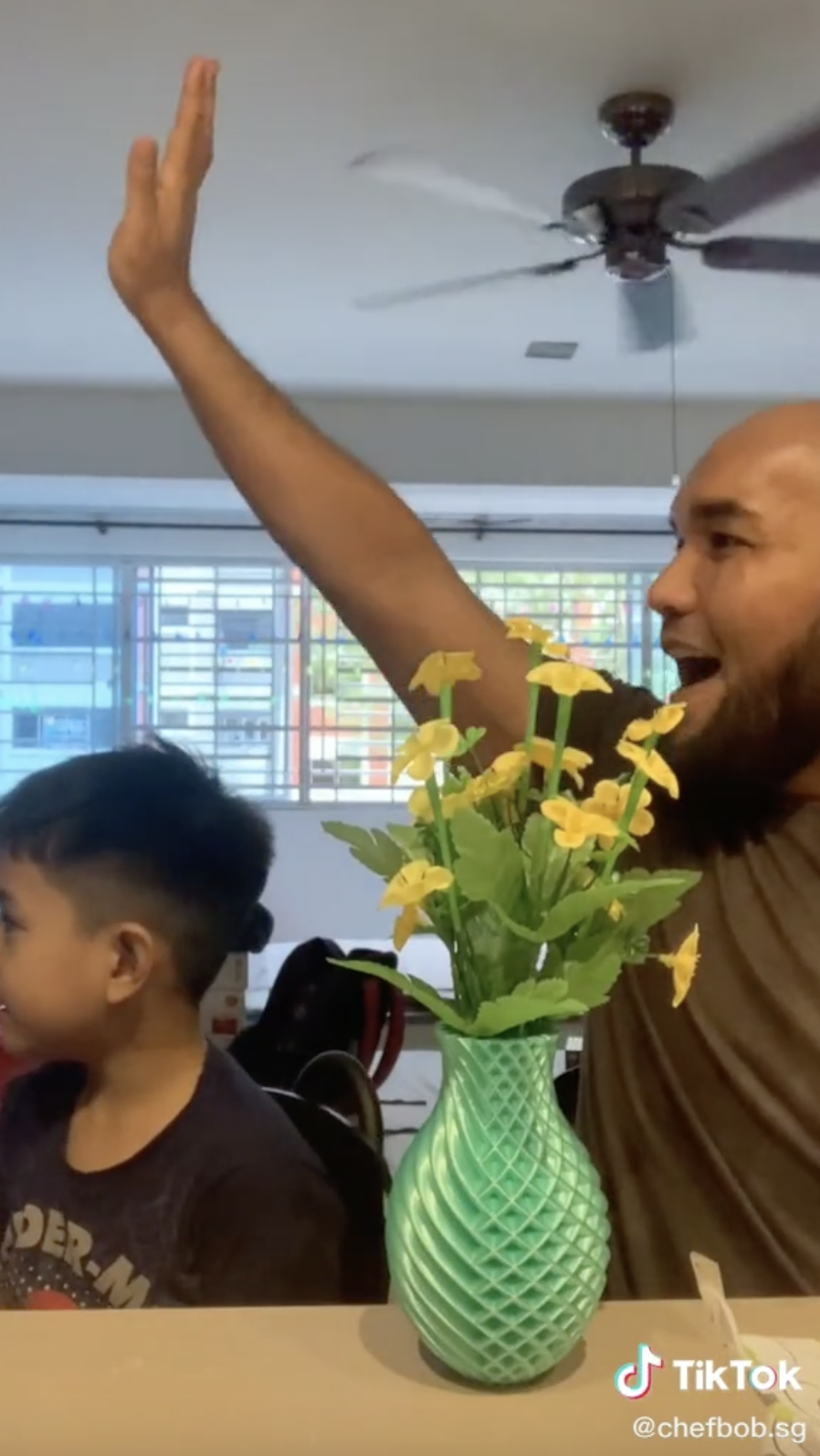 In response to Chef Bob's enthusiasm, the elderly neighbour shyly waved back at the father and son as she walked back to her unit.
In response to receiving the gifts, Chef Bob crowdsourced for ideas to gift his neighbour.
You can watch the really wholesome video here:
Top image via screenshots from Chef Bob's TikTok video
If you like what you read, follow us on Facebook, Instagram, Twitter and Telegram to get the latest updates.