[UPDATE, May 8, 8:23pm: Added statement from Decathlon]
A man alleged that he had to spend around four hours in the A&E department of a hospital after getting hit by a golf ball in Decathlon Singapore Lab.
According to a Facebook post by Michael Kwok, the incident had happened at about 10:30pm on May 7, when he was at the store with some friends to shop for sports equipment.
Lost his balance, started bleeding when the ball hit him
Kwok said that while he was walking towards the ball section which is at the tail end of the store, he was suddenly hit on his nose near his left eye by "something hard."
This resulted in a sharp pain, dizziness and his collapse onto the floor with blood flowing out of his face.
Photos also showed a puddle of blood beneath the man's arm.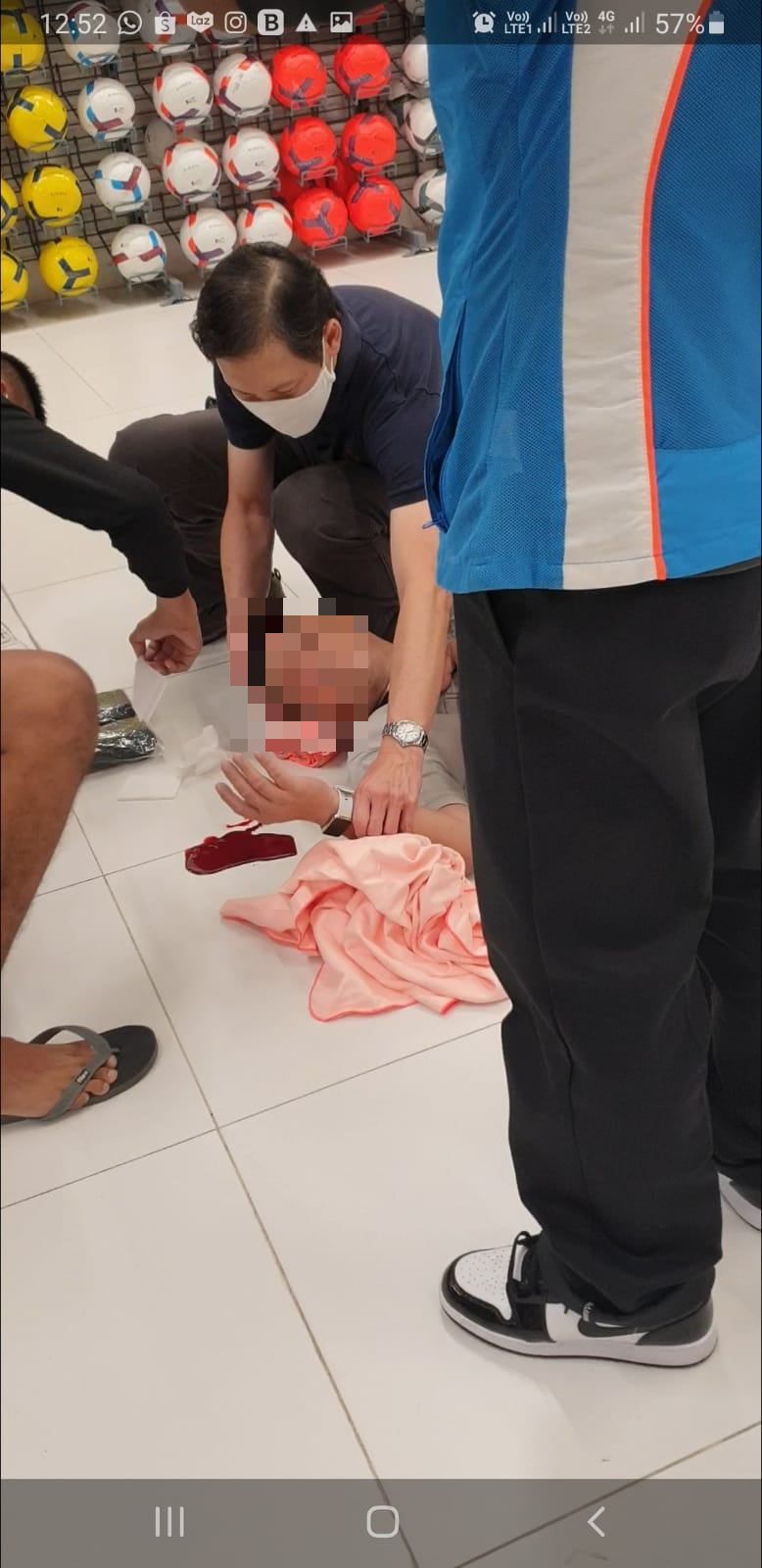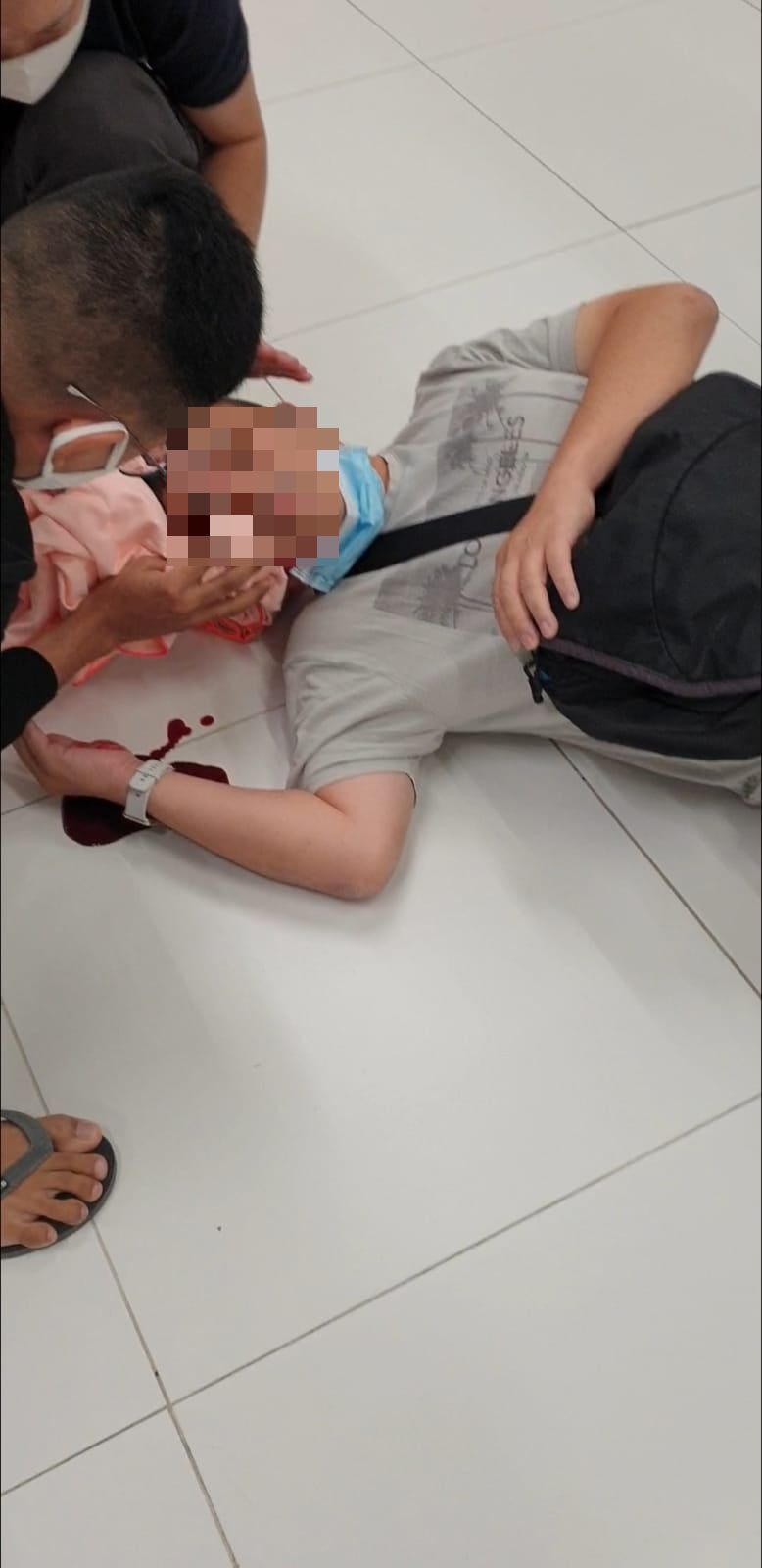 Kwok then thanked passers-by who subsequently came to help him by providing first-aid, including someone who was a trained nurse, while his friends asked the store's staff to call an ambulance.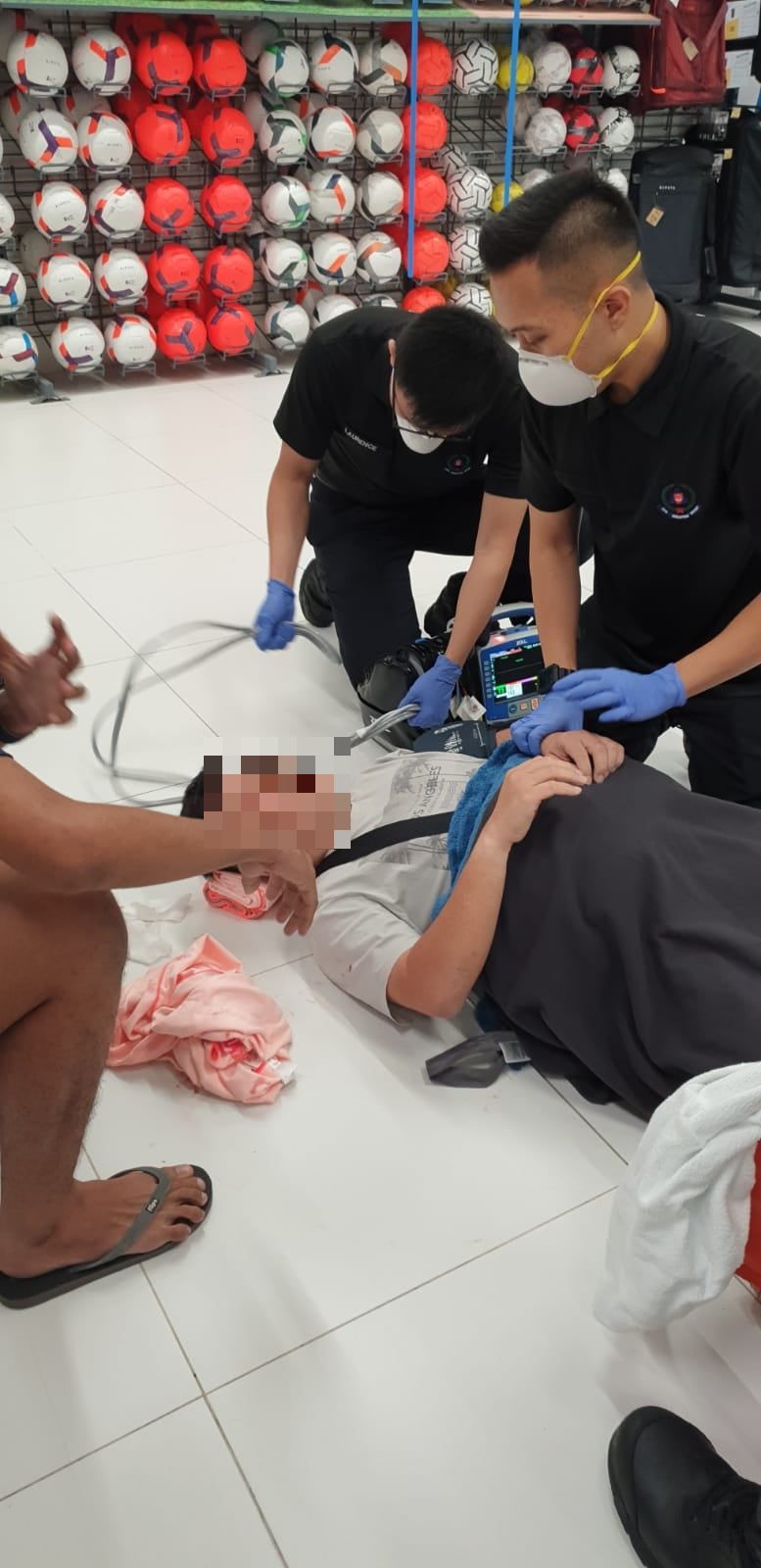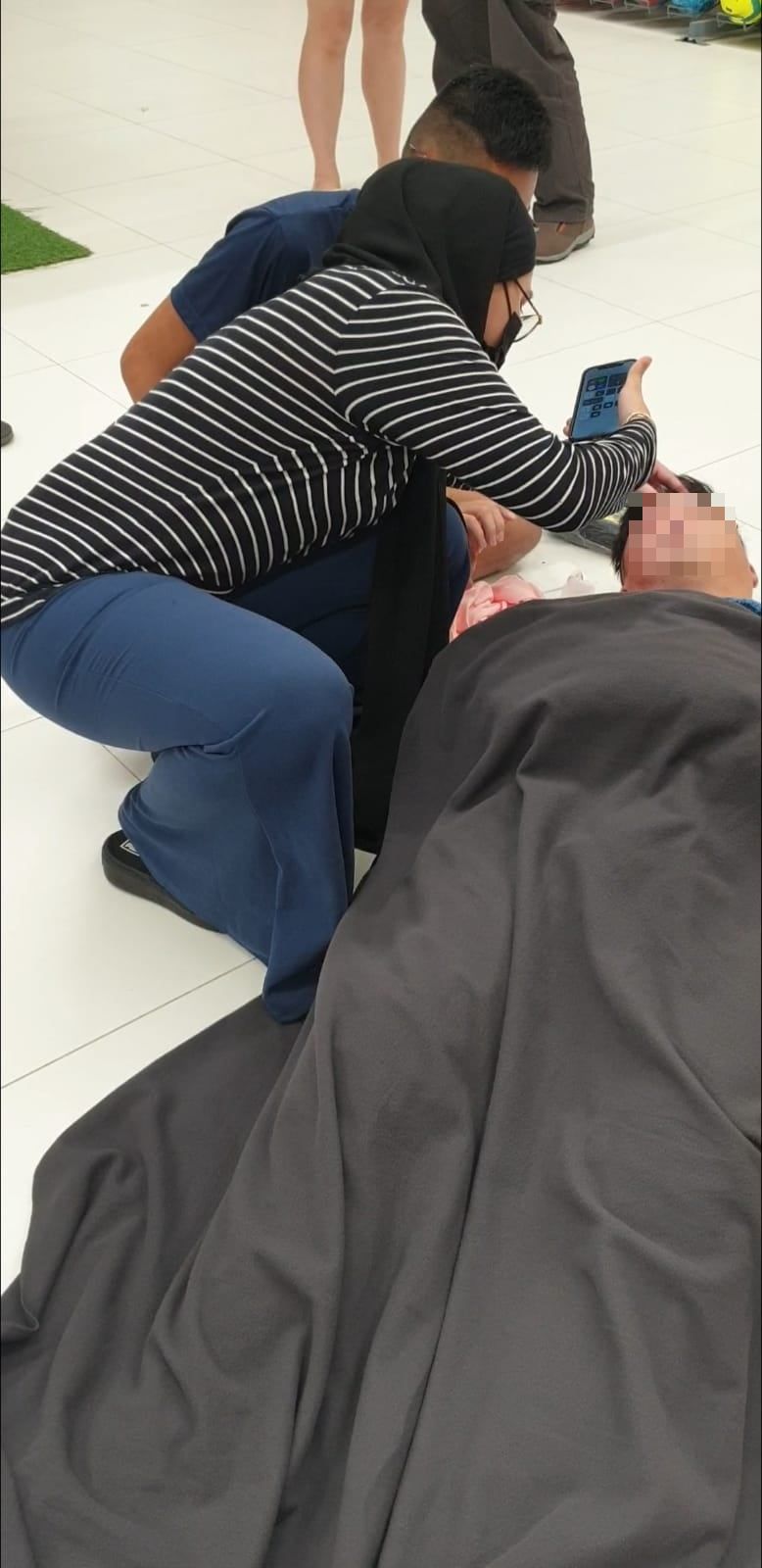 Kwok said that the "golf-testing area" was "more than 10-20m away" from him, and questioned why people were "allowed to test out" golf clubs and golf balls in an enclosed area.
Claimed to have suffered a bone fracture
Kwok added that by the time the ambulance came, he felt "very cold" and was "shivering non-stop".
He was sent to the A&E department of Singapore General Hospital (SGH), where he spent four hours until 3am in the morning.
An X-ray taken showed he had suffered a bone fracture at his nasal bridge, while his nose had also become crooked, he claimed.
He also said he will return to see a specialist on how to re-align his nose once the swelling subsides.
In the meantime, Kwok said that he is currently waiting for Decathlon to contact him about the matter.
In response to Mothership's queries, Decathlon said that they are "extremely sorry" for the accident.
The golf test zone in Decathlon Singapore Lab has been closed immediately upon the incident. Decathlon is also investigating this incident.
Here is their full statement:
"We are extremely sorry for the accident that Mr Kwok experienced at the Decathlon Singapore Lab. We treat all our customers at Decathlon Singapore as friends and our customers' safety is of utmost priority to us.

We are investigating this incident and analysing the footage captured on our in-store CCTV.

A member of our team has also reached out to Mr Kwok to offer our assistance.

Our golf test zone in Decathlon Singapore Lab has been closed immediately upon the incident and our teammates are on guard to ensure that all customers have a safe experience in our store.

While our test stations have prominently displayed precautionary signages, we are now actively reassessing our testing stations and are committed to preventing a similar situation from happening in future."
Top image collage via Michael Kwok Facebook
If you like what you read, follow us on Facebook, Instagram, Twitter and Telegram to get the latest updates.