Follow us on Telegram for the latest updates: https://t.me/mothershipsg
Changi Airport Group (CAG) has implemented new, enhanced safety measures to guard against the spread of Covid-19 in its passenger terminals, particularly the more infectious B.1.617 variant.
These new measures are based on the concept of specific work zones to minimise contact between arriving and departing passengers and airport staff, in addition to beefed-up safety protocols.
In a press conference on May 24, CAG CEO Lee Seow Hiang said that the enhanced protocols are expected to be fully implemented by June 13, to ensure that the "high-risk zone" that handles arriving passengers can be decisively ring-fenced. This will therefore help to safeguard CAG's workers, and Singaporeans at large.
New zoning concept
Changi's two currently-operating terminals, Terminal 1 and Terminal 3, will be divided into three different Zones, 1, 2 and 3.
Zone 3 marks the area open to the general public, such as the open check-in areas before the departure gates.
Zone 2 marks the central transit area after departing passengers have gone through the gates.
Zone 1, including the terminal piers, arrival immigration hall and the baggage claim area, is deemed the highest-risk zone. Extra precautions will be taken there.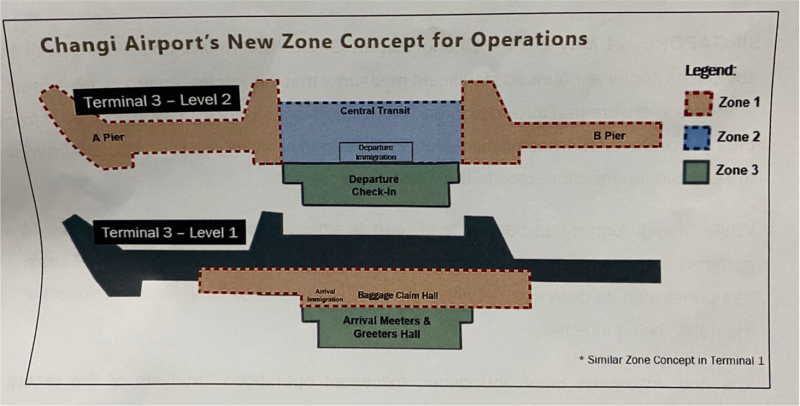 While walking through the terminals, signs will be clearly visible to indicate to staff and passengers when they are moving from one zone to the next.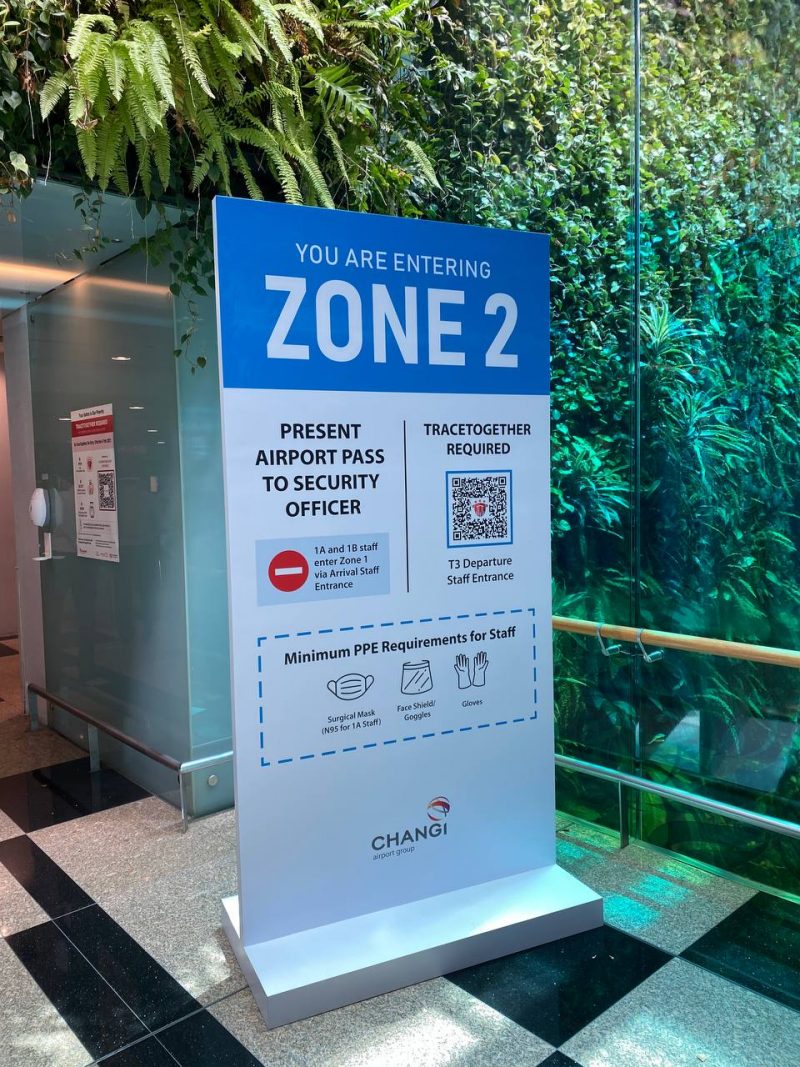 As an added precautionary measure, passengers from "very high-risk countries" will be escorted to remote gates in Terminal 2, not Terminal 1 and 3.
There, all their immigration clearances and other procedures will be carried out. Afterwards, they will be transported by bus out of Changi Airport and directly to their quarantine facility.
They will therefore not go through the operational Terminals 1 and 3.
Enhanced safety protocols for Zone 1 workers
During the press conference, CAG shared that in the past, safety protocols were "task-specific."
For instance, if a worker was tasked with cleaning toilets, they would need to adhere to the highest safety measures.
However, the new concept is based on being "zone-specific".
Therefore, workers in Zone 1, no matter the tasks they are performing, will abide by the enhanced safety measures.
This includes being given Personal Protective Equipment (PPE) of a gown, surgical mask, face shield and gloves.
Workers cleaning the toilets in Zone 1 will also be given an N95 mask for additional safety.
Special rest areas for Zone 1 workers
Zone 1 workers will also be segregated from other workers throughout the duration of their shift.
They will be provided with their own dining and rest areas, and reserved toilets.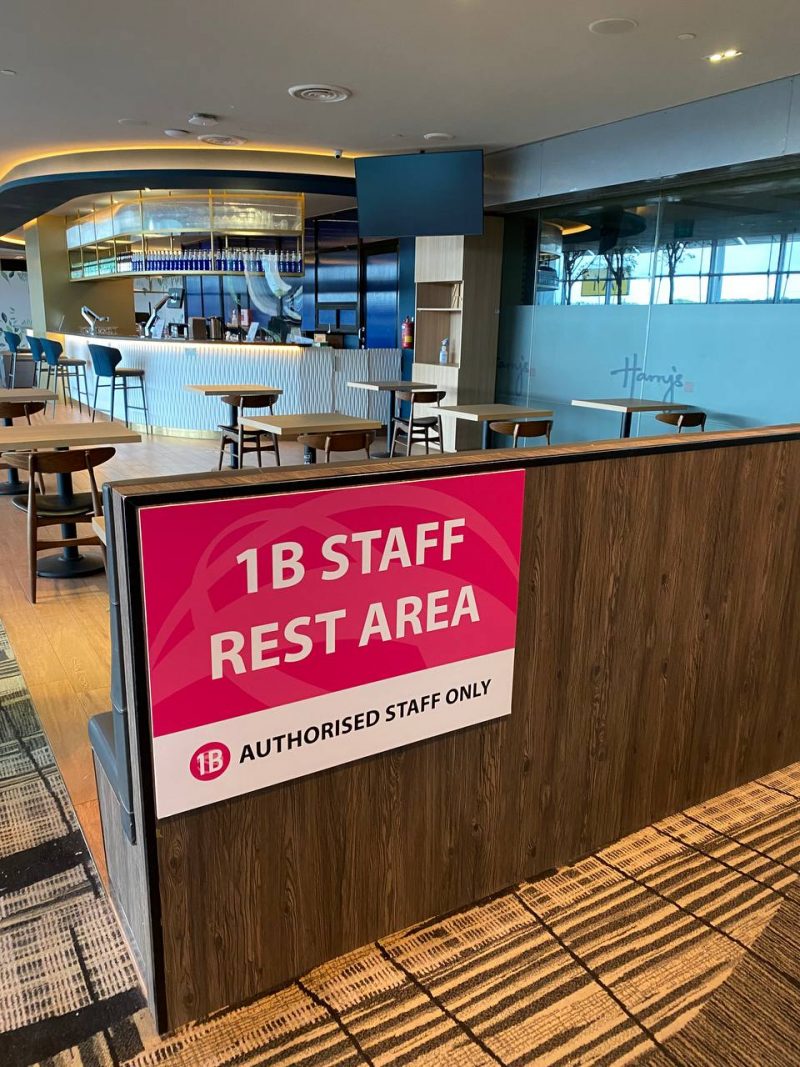 Before entering and exiting these areas, staff will be provided with dedicated doffing and donning PPE stations, where they can safely remove or put on their protective gear.
Other than at meal times, break times and using the toilet, Zone 1 workers will have to wear their PPE at all times.
Similarly, staff working in Zones 2 and 3 will also need to abide by PPE requirements.
Vaccination and testing
CAG confirmed during the press conference that it is working towards having 100 per cent of its Zone 1 workers to be fully vaccinated when the protocols are fully implemented.
This is to reduce chances of infection, possibly reduce onward transmission, and also reduce the severity of illness if a worker does become infected.
CAG will redeploy unvaccinated workers to work in other Zones to reduce the risk of infection.
CAG is also targeting to have over 90 per cent of its workers in Zones 2 and 3 to be fully vaccinated.
In addition to vaccination, a more "robust" testing regime will be introduced.
The Polymerase Chain Reaction (PCR) test is carried out every seven days, interspersed with the Antigen Rapid Test (ART) on the third day.
In addition, CAG is planning daily, non-invasive tests for Zone 1 workers, to be carried out at the end of their shifts before they go home.
This is to help reduce the risk of spreading an infection to their loved ones, and also to give the workers peace of mind.
Ventilation and air filtration
Changi Airport's ventilation system delivers one cycle of complete air change every six to 10 minutes in general spaces, and every three minutes in the toilets.
This level of ventilation is comparable to the air change prescribed for swabbing test areas.
Since the pandemic began last year, the air-con system supply air filters have been upgraded to MERV-14 models with higher filtration capacity.
And to further mitigate the risk of airborne transmission, CAG has installed portable air purifiers with High-Efficiency Particulate Air (HEPA) filters across key areas in the new segregated zones, such as contained spaces where staff and passengers gather. These HEPA air purifiers are similar to those used in hospitals.
CAG further expressed its appreciation for it workers, particularly those being affected by the new measures.
CEO Lee said that while the virus managed to penetrate Changi Airport's defences, something that CAG deeply regrets, they are determined not to let the virus damage the community further with the help of the new ring-fencing measures and enhanced safety protocols.
Related story:
Top image by Sulaiman Daud.
If you like what you read, follow us on Facebook, Instagram, Twitter and Telegram to get the latest updates.