Follow us on Telegram for the latest updates: https://t.me/mothershipsg
The National Environment Agency (NEA) has introduced Singapore's first garden for scattering cremated human ashes at Choa Chu Kang Cemetery Complex on May 11, 2021.
Named the Garden of Peace @ CCK, the inland ash scattering site will begin operations on May 17, 2021.
IAS process
Currently, these are the existing options for managing the cremated ashes of the deceased: storage within columbarium niches or at home, or scattering at sea.
Inland Ash Scattering (IAS) serves as an additional option for the management of cremated human ashes in Singapore.
For those interested in IAS, an application has to be submitted to NEA, and successful applications will receive a confirmation slip. There will be a fee of S$320.
After cremation, the families of the deceased can collect and send the ashes to be ground into a fine powder at the Choa Chu Kang or Mandai crematoriums. Only fine ashes should be scattered in the garden.
Families can then proceed to scatter their loved ones' ashes over the pebbles within an ash scattering lane. They can use a canister of their own or with a single-use cardboard canister provided.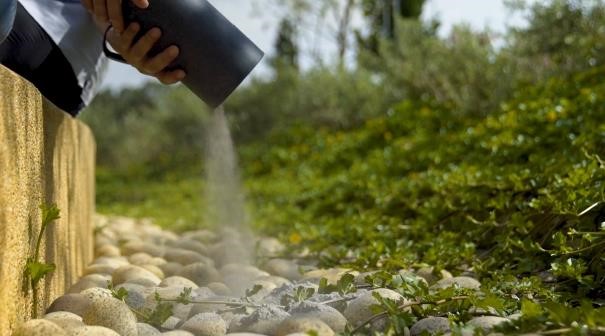 The pebbles enable the deceased's ashes to be washed into the soil; either through the watering cans and taps provided for the family of the deceased or with the sprinklers activated at the end of the day.
Religious ceremonies or rites such as the burning of joss sticks, playing of instruments or music and food offering will be prohibited in order to maintain a "serene, respectful and secular environment".
Only simple rites and flower offerings will be allowed.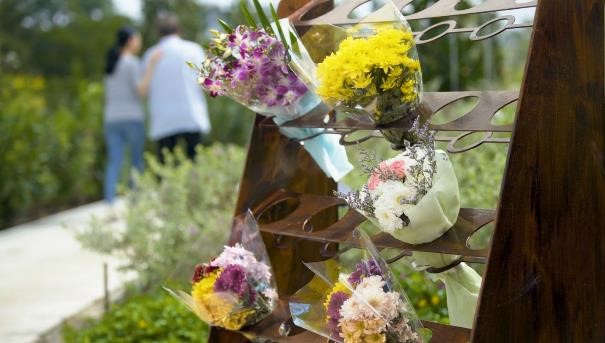 Each family will have two hours to complete their ash scattering and rites.
In line with the updated Covid-19 measures, the scattering of ashes will be restricted to a maximum of five people per group, excluding funeral directors and religious workers.
Garden of Peace @ CCK
NEA said that the Garden of Peace @ CCK is a secular facility designed as a peaceful, serene and respectful environment for all religious faiths. This comes after extensive consultation with stakeholders such as religious groups, funerary industry and interest groups.
There are four separate ash scattering lanes lined with shrubs and vegetation in the garden to provide privacy to the families of the deceased.
The garden is also accessible by wheelchair and has seating areas for families to observe and participate in the ash scattering process.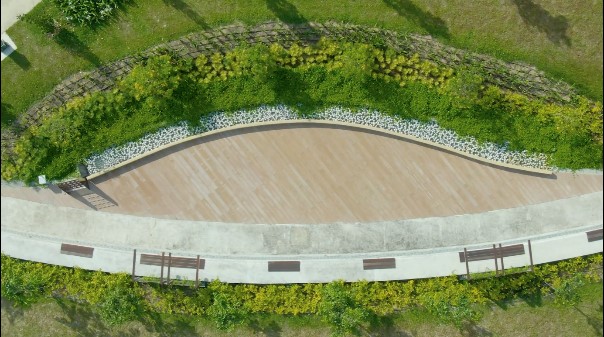 Open daily from 9am to 5pm, the garden is also open to the public.
NEA said that development for a second IAS site – Garden of Serenity at Mandai Crematorium Complex – is underway. This is expected to be completed in 2022.
NEA's Deputy Chief Executive Officer and Director-General Public Health, Chew Ming Fai said:
"We hope that Singaporeans will welcome the provision of inland ash scattering services as an additional option for the management of cremated human remains."
Top image courtesy of NEA

If you like what you read, follow us on Facebook, Instagram, Twitter and Telegram to get the latest updates.