A mookata stall in Ang Mo Kio is offering island wide delivery — complete with a portable stove and a mookata grill — for customers to eat to their hearts' content while staying safe at home.
Phuket Town Mookata at Ang Mo Kio Avenue 1 has thought of a way to bring the mookata experience right to your door step.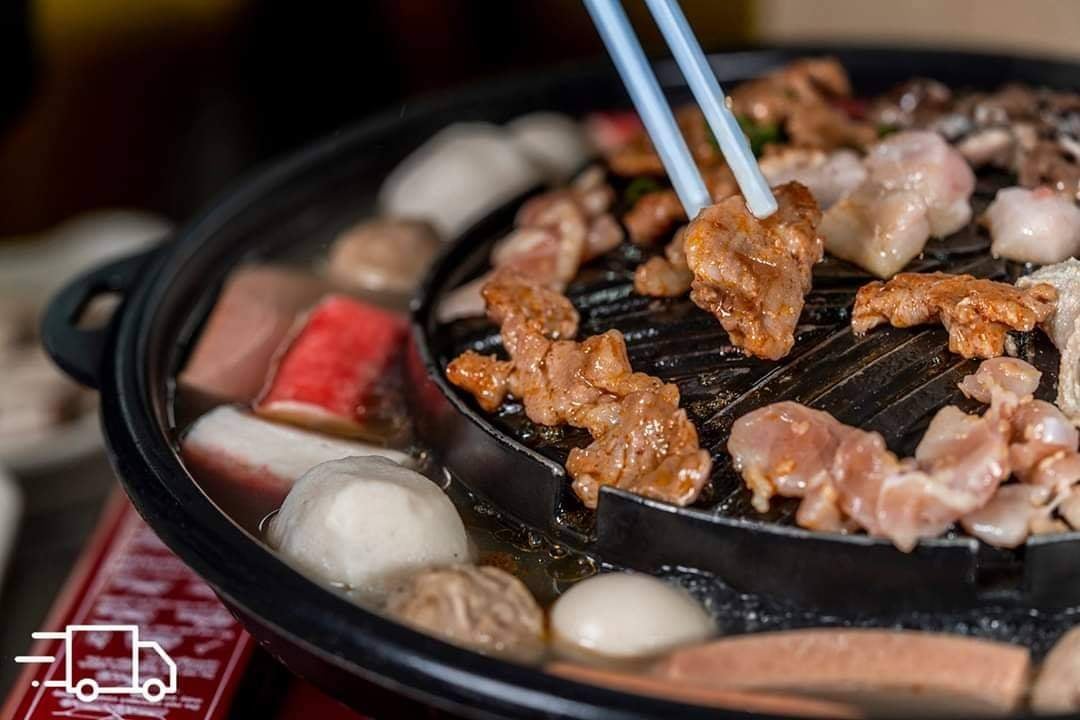 S$50 minimum spend with S$10 delivery charge
With a minimum spend of S$50 on food alone, you and your family can enjoy delicious grilled meats accompanied with an assortment of mookata ingredients.
Each delivery has a S$10 charge. The order comes with soup base, portable stove, mookata grill and sauces.
The cut off time for same-day deliveries is 4pm, and orders will get delivered between 5pm-8pm.
Have a preferred timing? Just tell Phuket Town Mookata and it'll do its best to arrange that for you.
It'll leave you to enjoy your meal and collect the stove and grill three hours after delivery.
Wide array of ingredients to choose from
Eating mookata at home will feel just like having it at the stall as the pricing and portions of the delivered ingredients are the same as those in-store.
So, you can order your favourite mix of hot dogs, marinated chicken and beef, meat balls and of course Thai instant noodles. Or pick other ingredients from its extensive menu: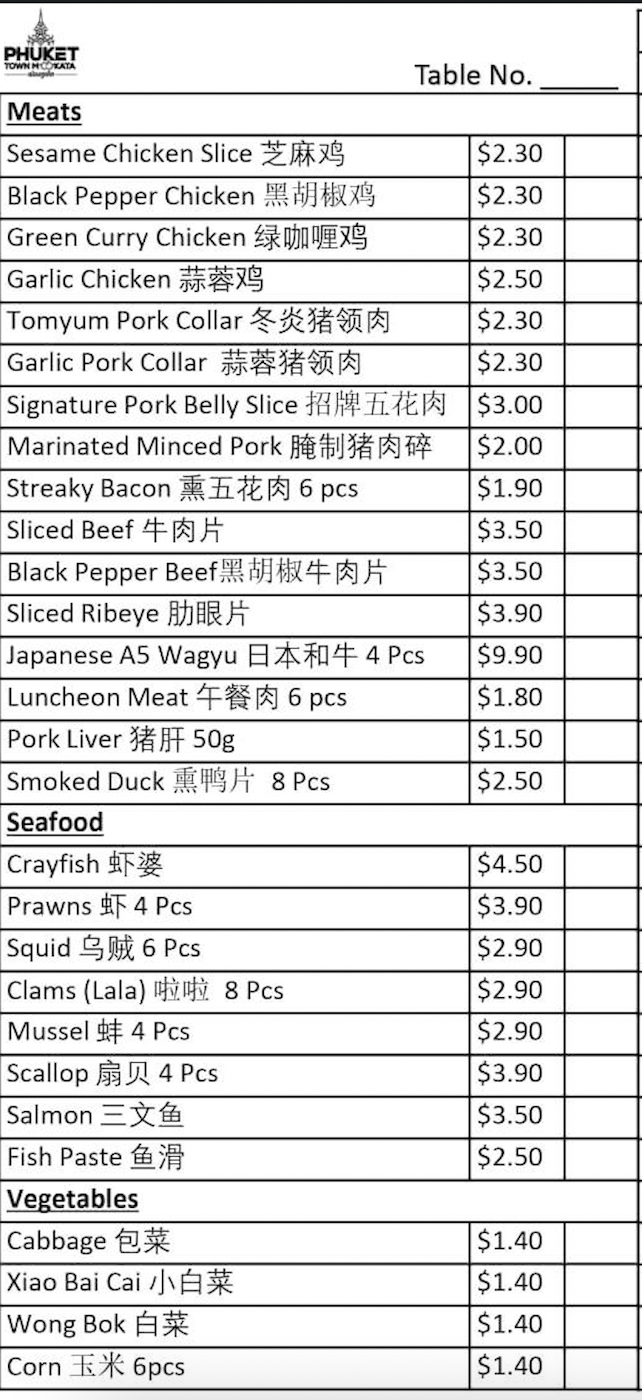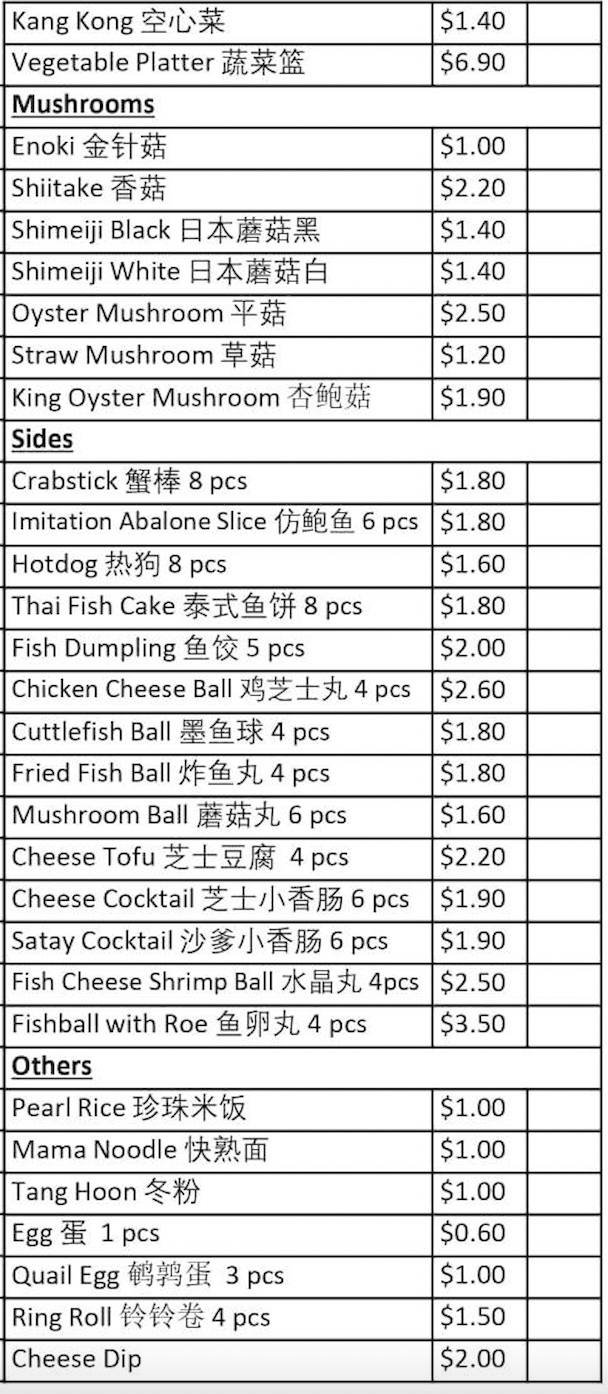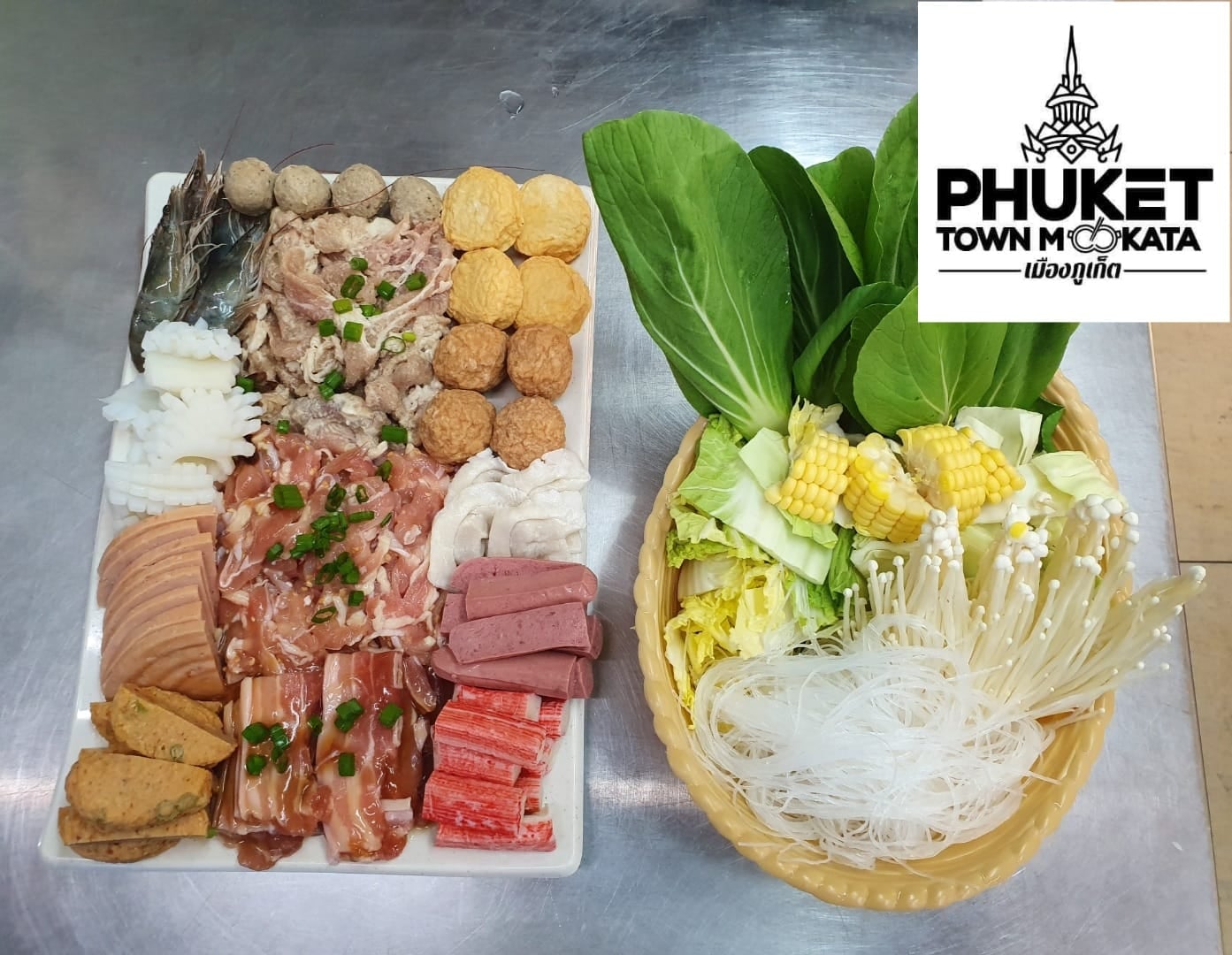 Set menus available
If you can't decide what ingredients to have, you can choose from its set menus.
Its two-person set costs S$25.90 with an additional S$10 for every additional person.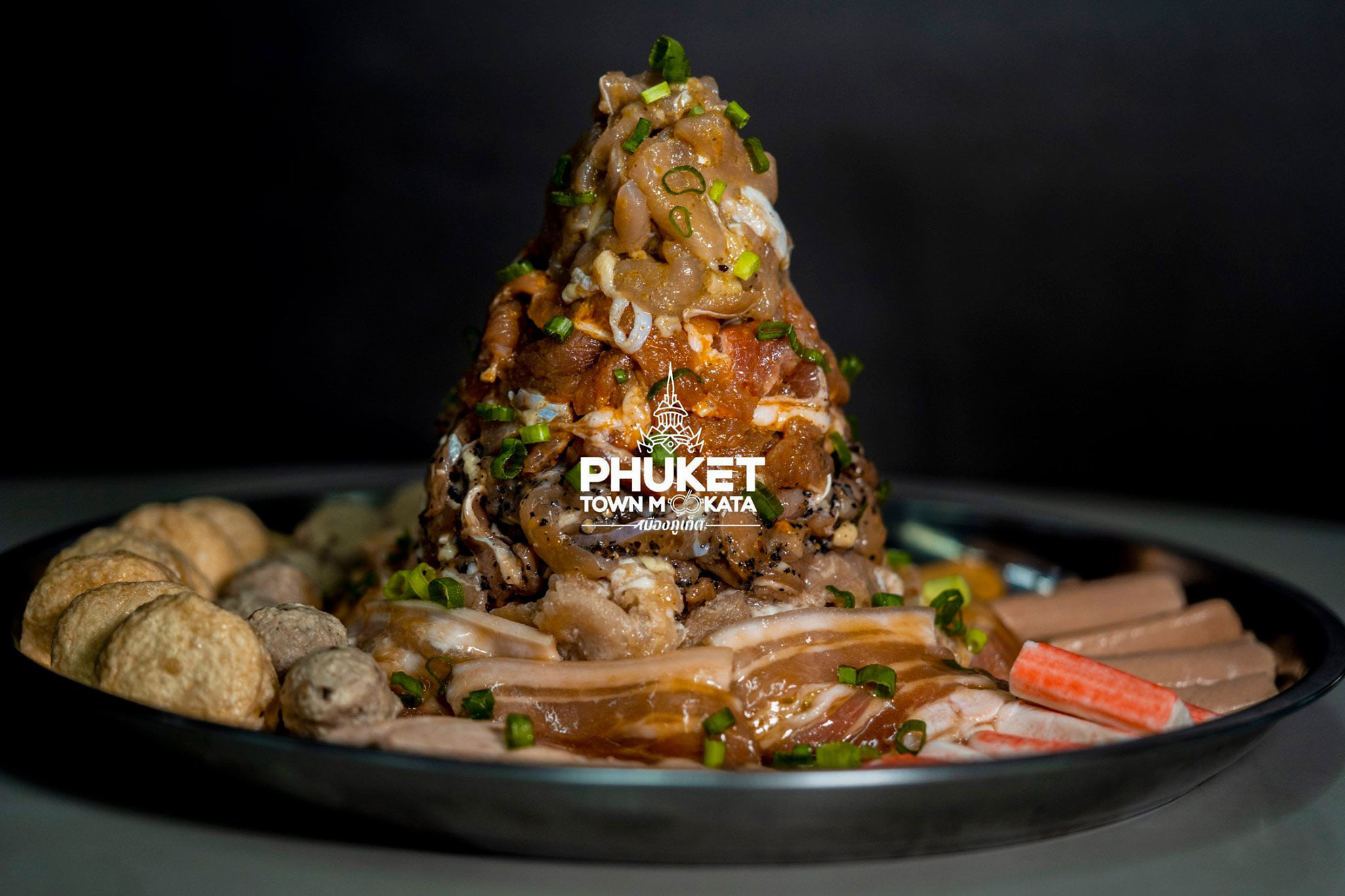 For all you meat lovers out there, Phuket Town Mookata has a Mega Meat Mountain (S$39.90) that will satisfy your cravings. Those who love their greens can get the Vegetable Set for S$6.90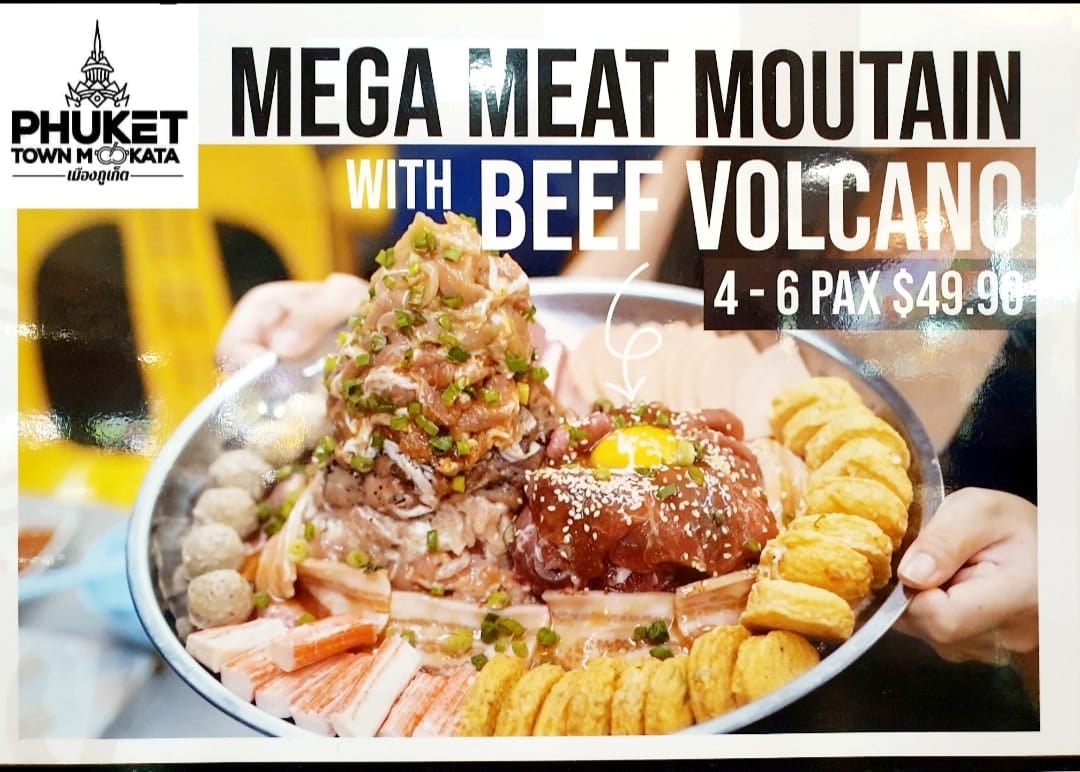 It also has a Mega Meat Mountain with Beef Volcano (S$49.90) set that feeds four to six people.
Its meat combos come with a generous amount of marinated sliced meats. Some other ingredients we spotted include cheese tofu, meatballs and crab sticks.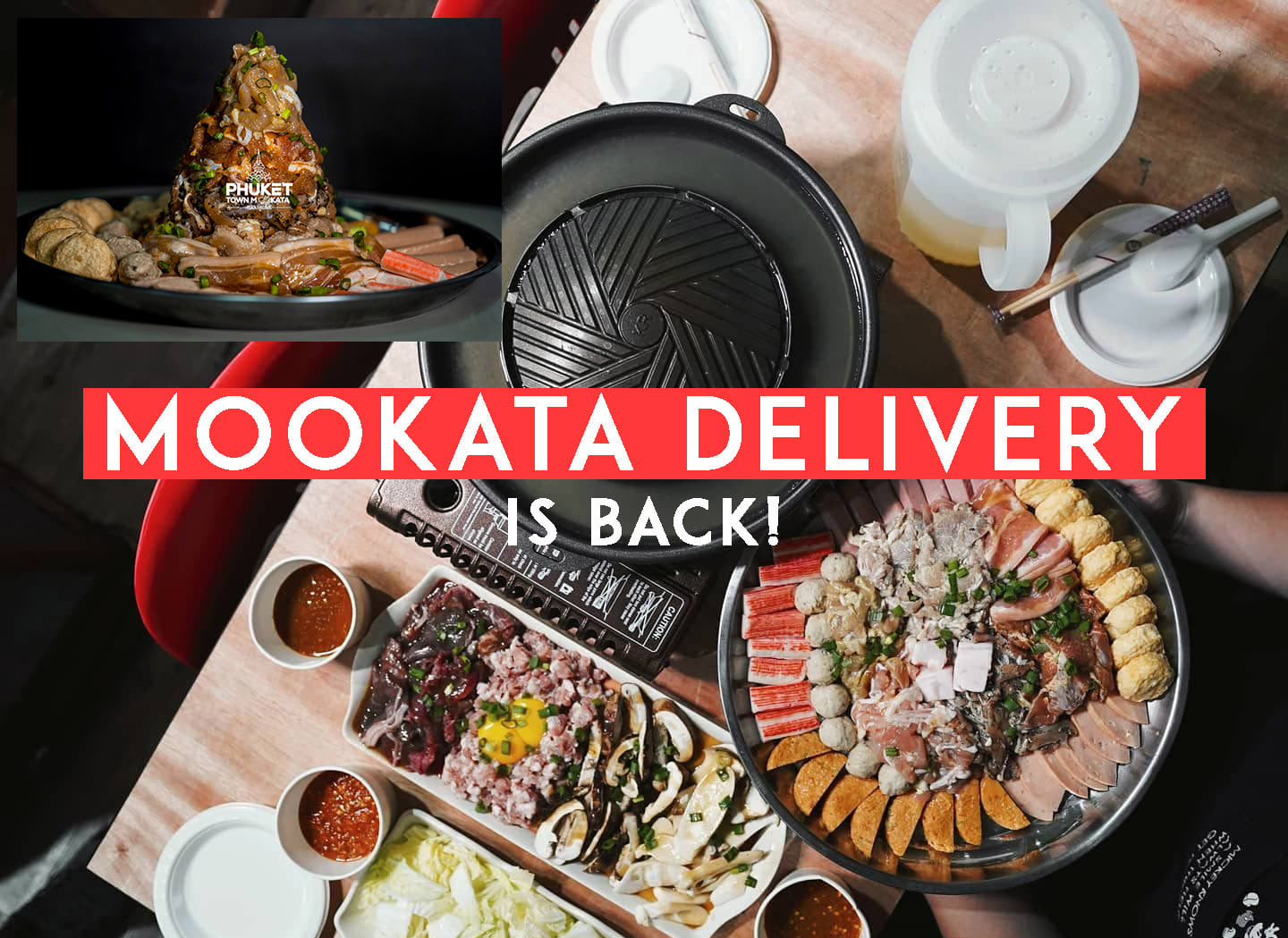 The store opened in February 2020 and this is the second time it has encountered dining-in restrictions, the first being during Circuit Breaker.
However, Phuket Town Mookata remains positive.
In a Facebook post, it said, "Let us all tide through this trying period, stay safe and enjoy mookata!".
---
Phuket Town Mookata
Address: 340 Ang Mo Kio Ave 1
Contact: 8613 0826
Delivery: 5pm-8pm
Social media: Facebook
Top images courtesy of Phuket Town Mookata
If you like what you read, follow us on Facebook, Instagram, Twitter and Telegram to get the latest updates.