Editor's note on May 21: A previous version of this article states that a cat named Dino was injured for the second time. The cat caregiver has clarified with us that it was not Dino but Milo which was slashed this time. We have since amended the article for accuracy. 
Since the start of this month, cat feeders in Ang Mo Kio have been sighting community cats with slash wounds.
While the authorities have been alerted to the series of cat abuse, the culprit(s) has yet been identified.
Recently, cats with similar linear slash injuries have been spotted again.
Five cats slashed in two days
Over the past two days, a total of five cats were spotted with slash wounds of varying severity.
One cat named Milo suffered a deep cut this time.
Being a relatively human-friendly cat, one cat rescuer managed to send it to the vet promptly. Milo is now hospitalised.
Another cat that was slashed for a second time is a deaf cat. Its daughter was slashed too.
This pair of mother and daughter, as well as two other community cats, are more wary of people, making it difficult for cat rescuers to trap and send them for treatment.
Here are some photos of the injured cats, which show similar lacerations as the injuries seen in early-May:
*WARNING: Graphic content*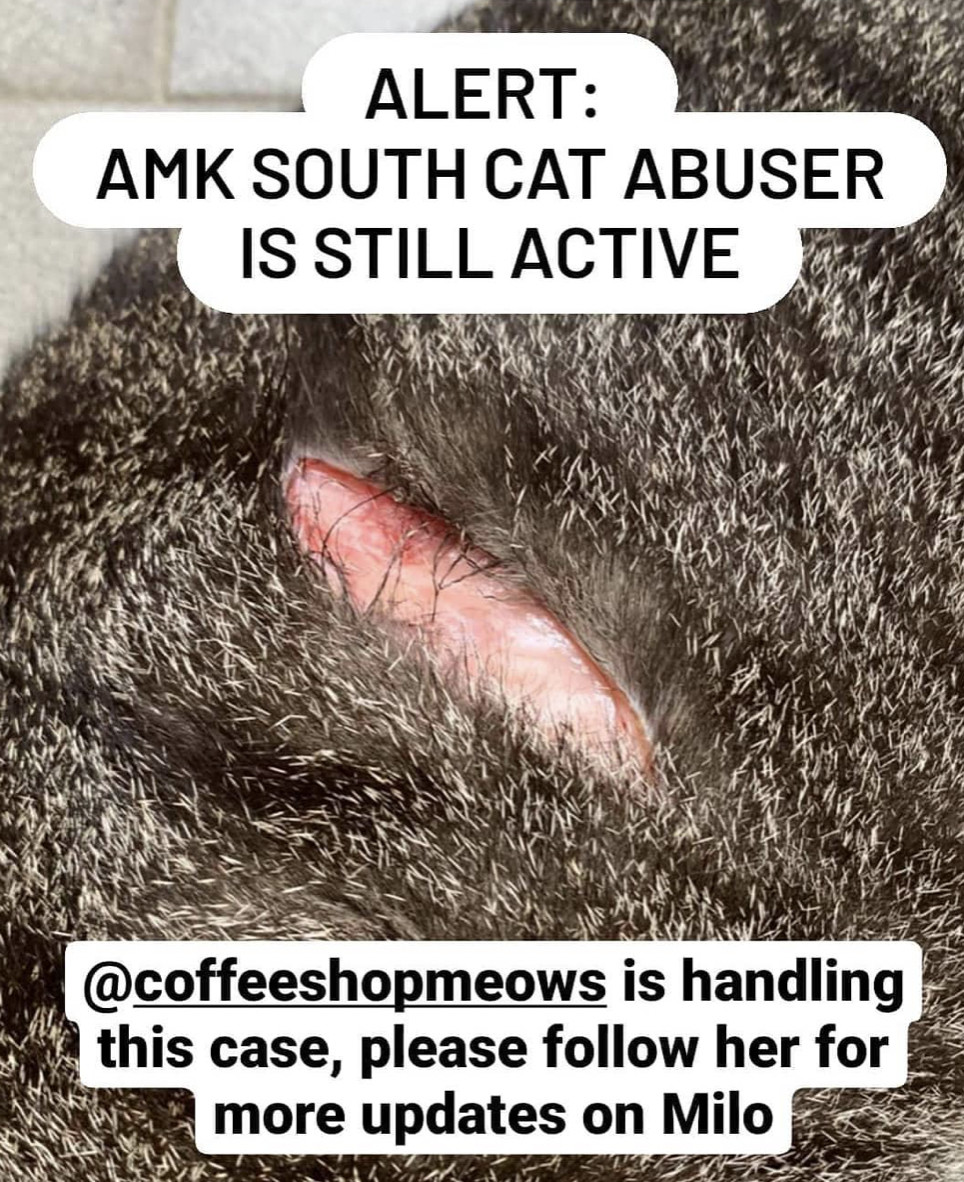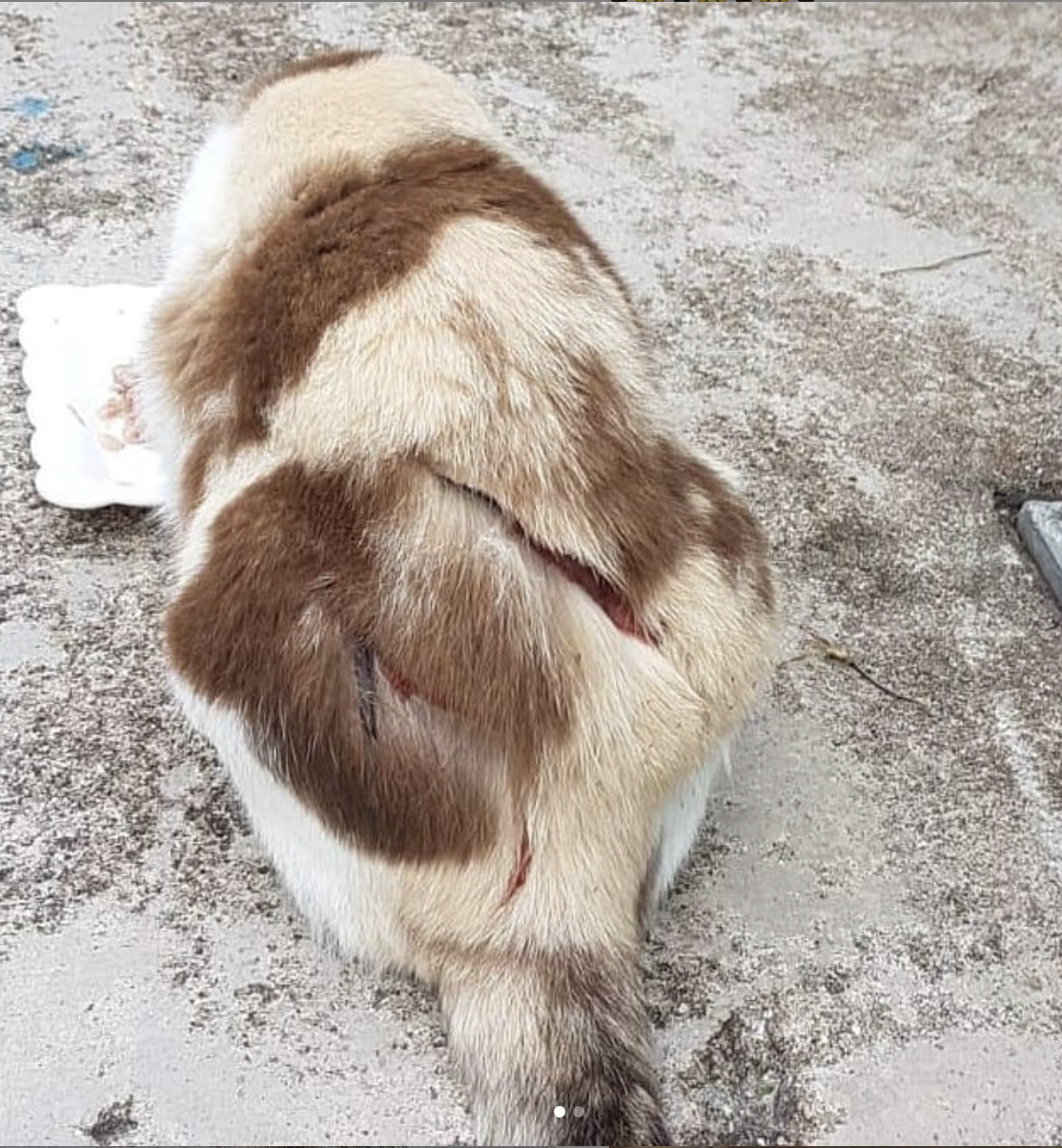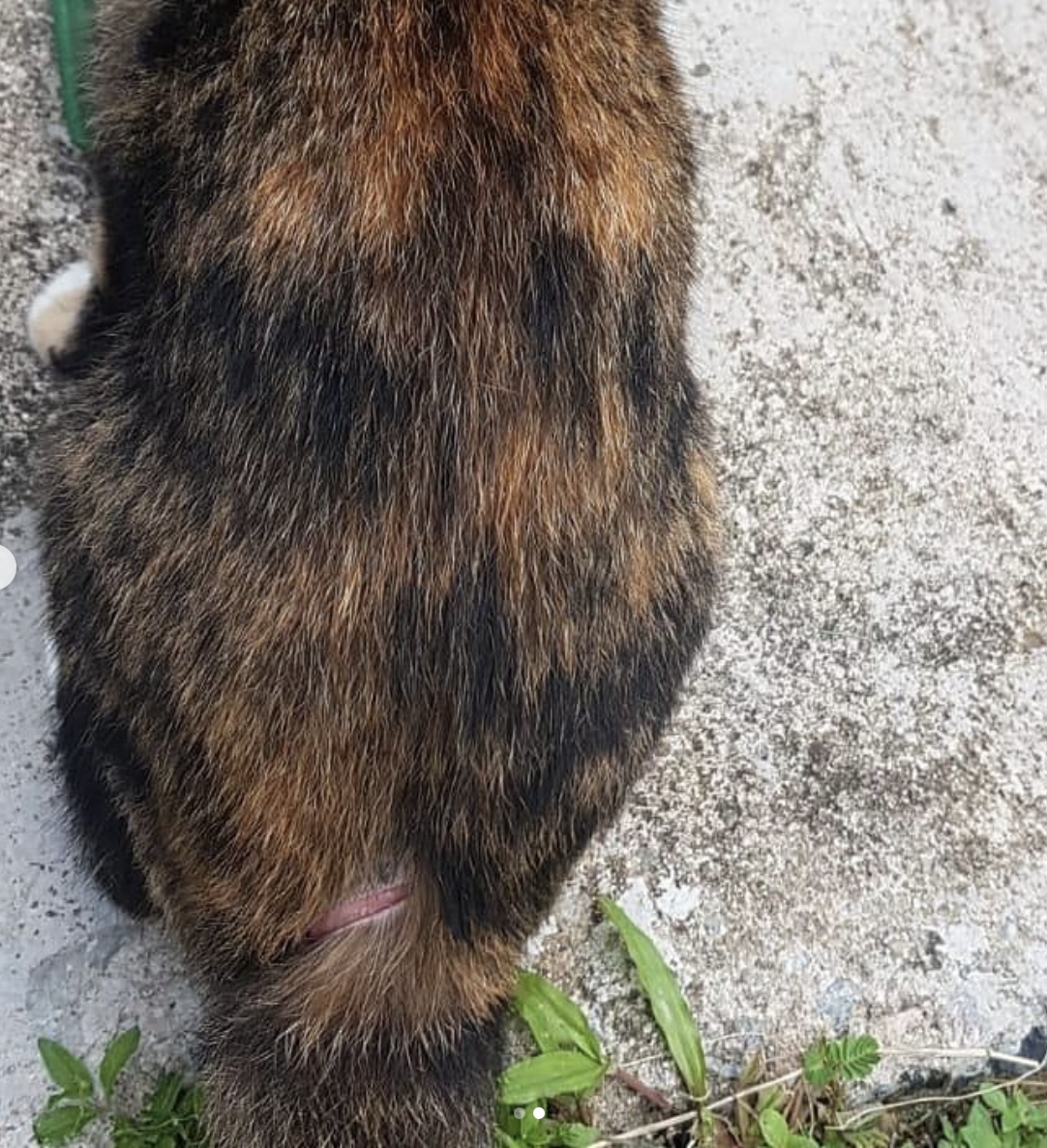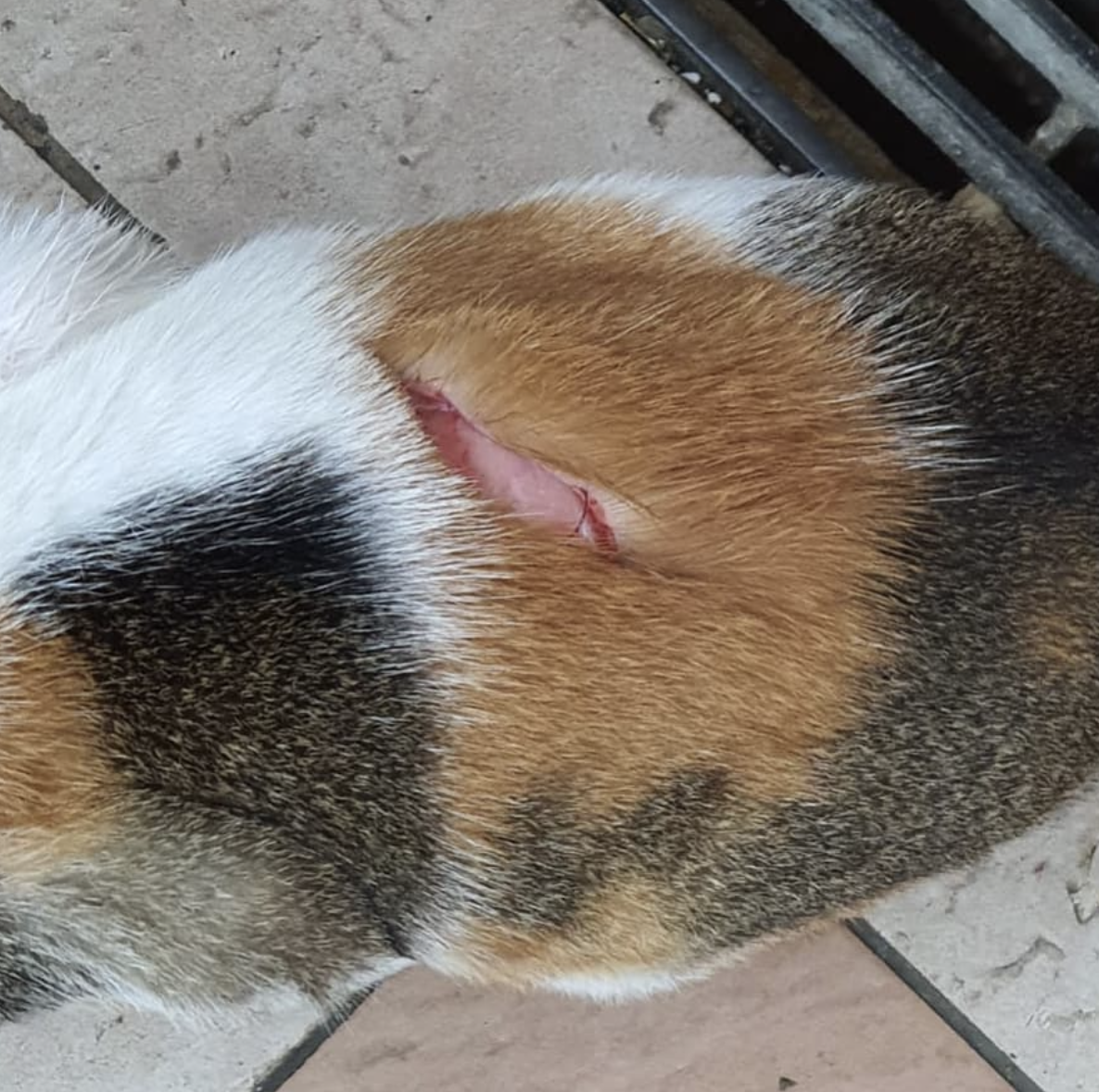 SPCA appeals for any useful leads
SPCA has put up an urgent appeal on May 20 for any information on these cases of animal abuse.
Residents living near the following blocks in Ang Mo Kio can help to keep a look out for suspicious persons: Blk 302, 316B, 335, 337, 343, and 346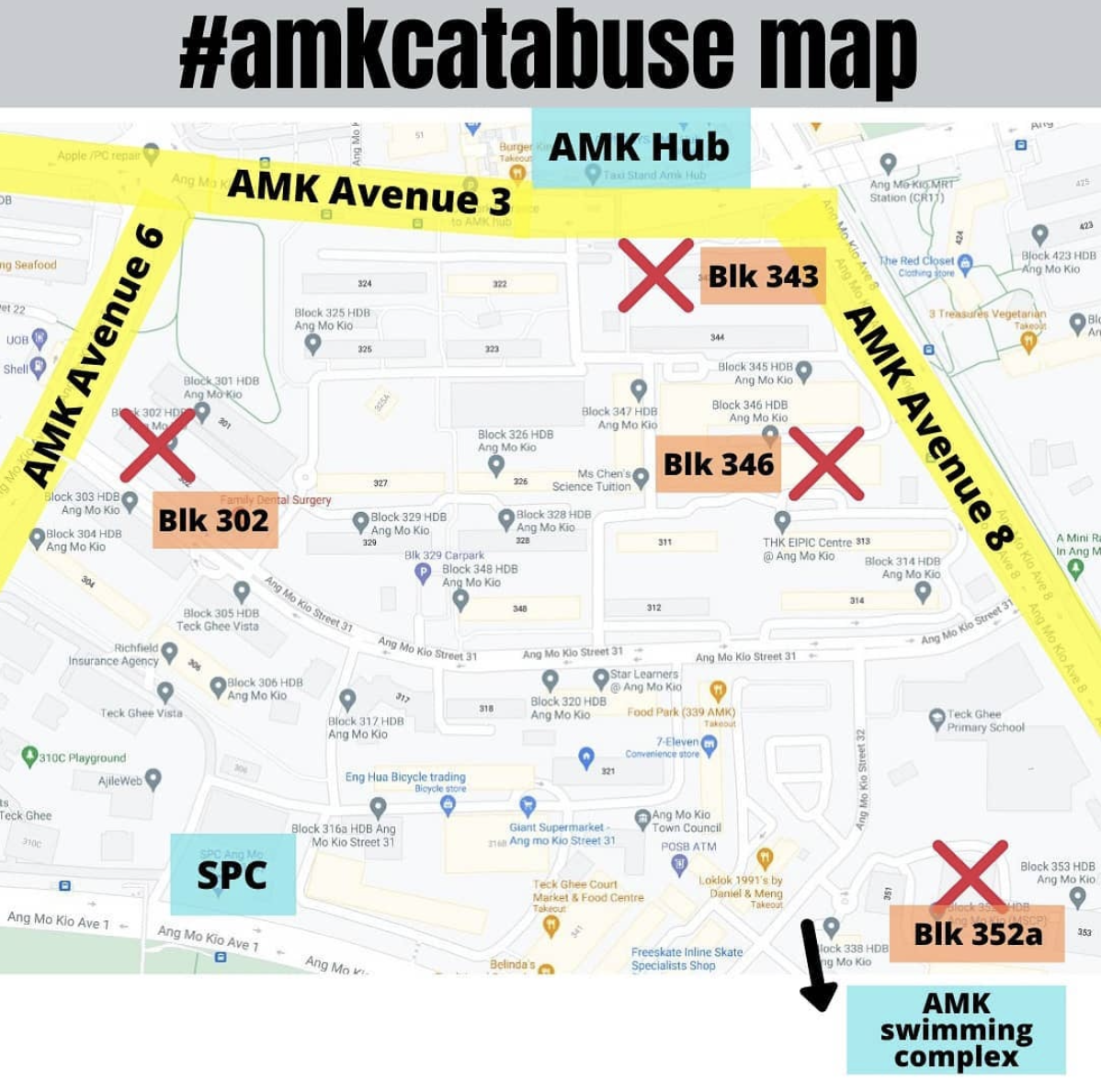 SPCA also reminded residents to abide by the Covid-19 safe management measures while helping to watch over the community cats in the area.
Drivers who park their vehicles near these blocks are urged to review your CCTV footages for any useful leads to this case.
In response to Mothership's queries, NParks Group Director of Community Animal Management, Jessica Kwok, said that AVS is concerned to learn about these cases and they are looking into them.
Anyone with information in relation to these incidents can call SPCA's 24/7 hotline at 6287 5355 (ext. 9) or email [email protected] They can also report any suspected cases of animal cruelty to AVS via www.avs.gov.sg/feedback or call their Animal Response Centre at 1800-476-1600.
All information shared will be strictly confidential.
Top image via Ning_Wong/IG
If you like what you read, follow us on Facebook, Instagram, Twitter and Telegram to get the latest updates.