Follow us on Telegram for the latest updates: https://t.me/mothershipsg
The photography team Afford-A-Graph has responded to one of its customer's complaints about a recent photography session.
The session took place at an aquarium-view suite with a room rate of almost S$2,000.
The customer made a public post which featured side-by-side comparisons of photos taken by Afford-A-Graph's photographer, and her family's own mobile phone photos on May 12.
The post has been shared almost 2,000 times since it was posted on the afternoon of May 12.
Over 100 photos sent to customer
In response, Afford-A-Graph said on May 12 in a Facebook post, that the small number of photos that the customer had uploaded was an "unfair misrepresentation" of their work.
It added that over 100 edited photos were sent to the customer, and that "the photos provided in the post were the worst photos from the shoot taken by our photographer."
The post also responded to a number of the customer's complaints.
Why were the photos dark?
Among the complaints in the customer's post was the fact that the photographer showed up without additional lighting, in spite of the fact that a studio light had been promised prior to the photoshoot.
According to the customers' account of what happened, the lack of lighting was apparently cited as a reason why the photographs were dark.
Afford-A-Graph's post explained the constraints it faced in getting brighter indoor shots, saying that "bigger lighting could not be brought as, if we shoot with extremely strong lights, it could possibly scare the fish and cause them to slam into the glass".
It also said that the customer agreed to their photographer's proposal to take more photos in an outdoor area instead, and told Mothership separately that around 90 of the 100 photos were thus taken outdoors.
"Attached are some images which look great as well," said Afford-A-Graph.
Its post contained photos which turned out better than those highlighted in their customer's earlier viral complaint post.
Here are some of the photos: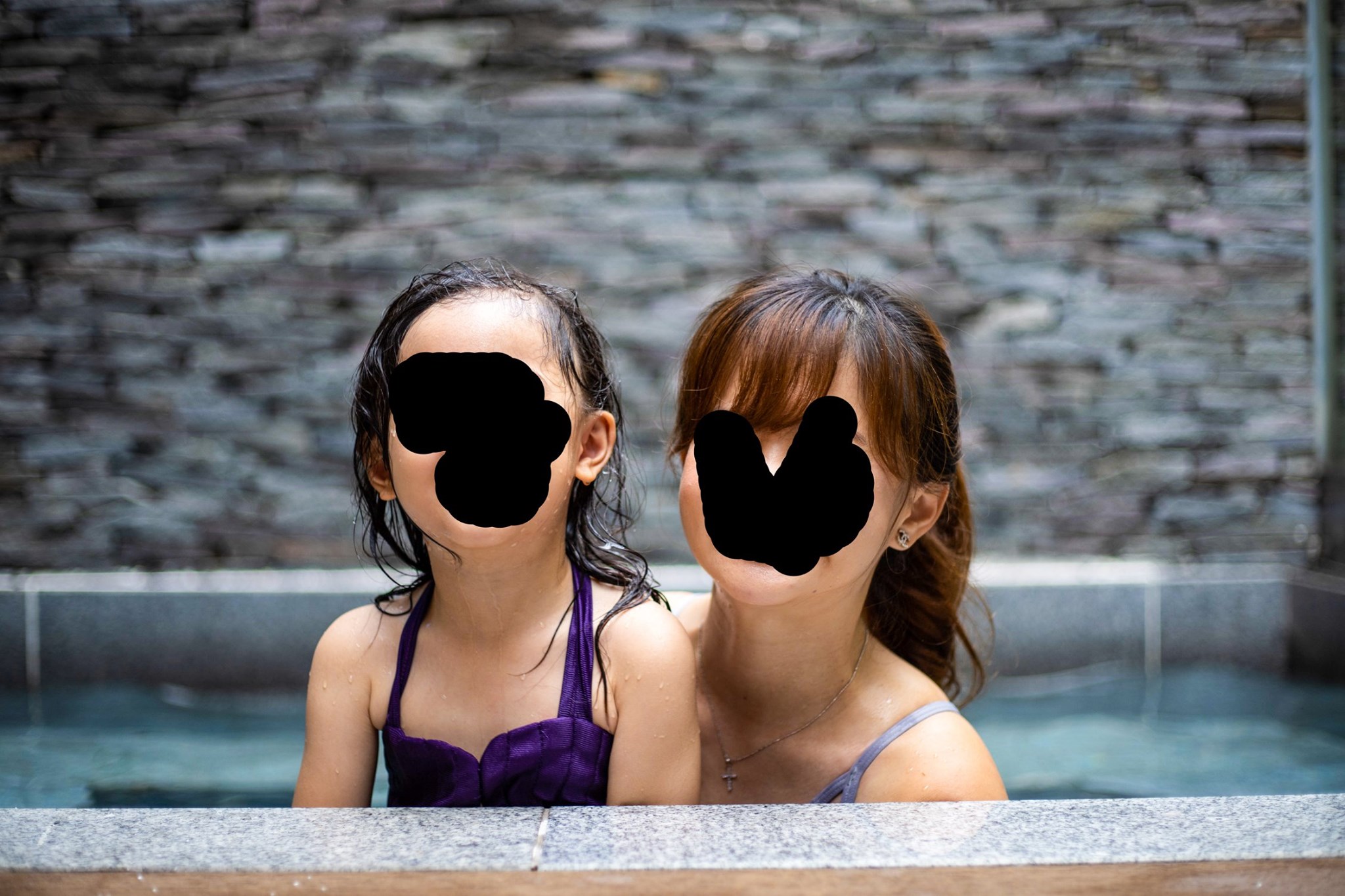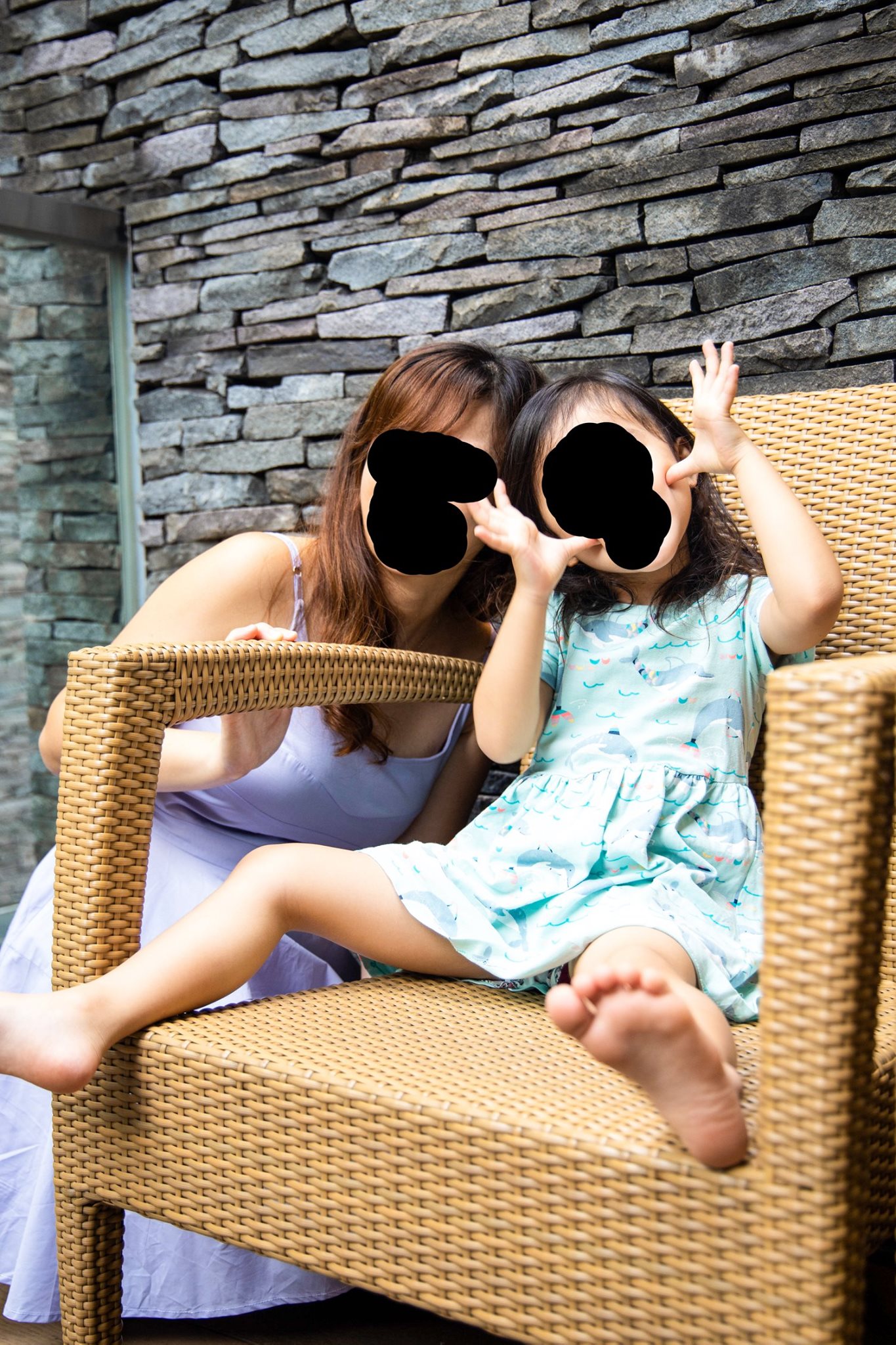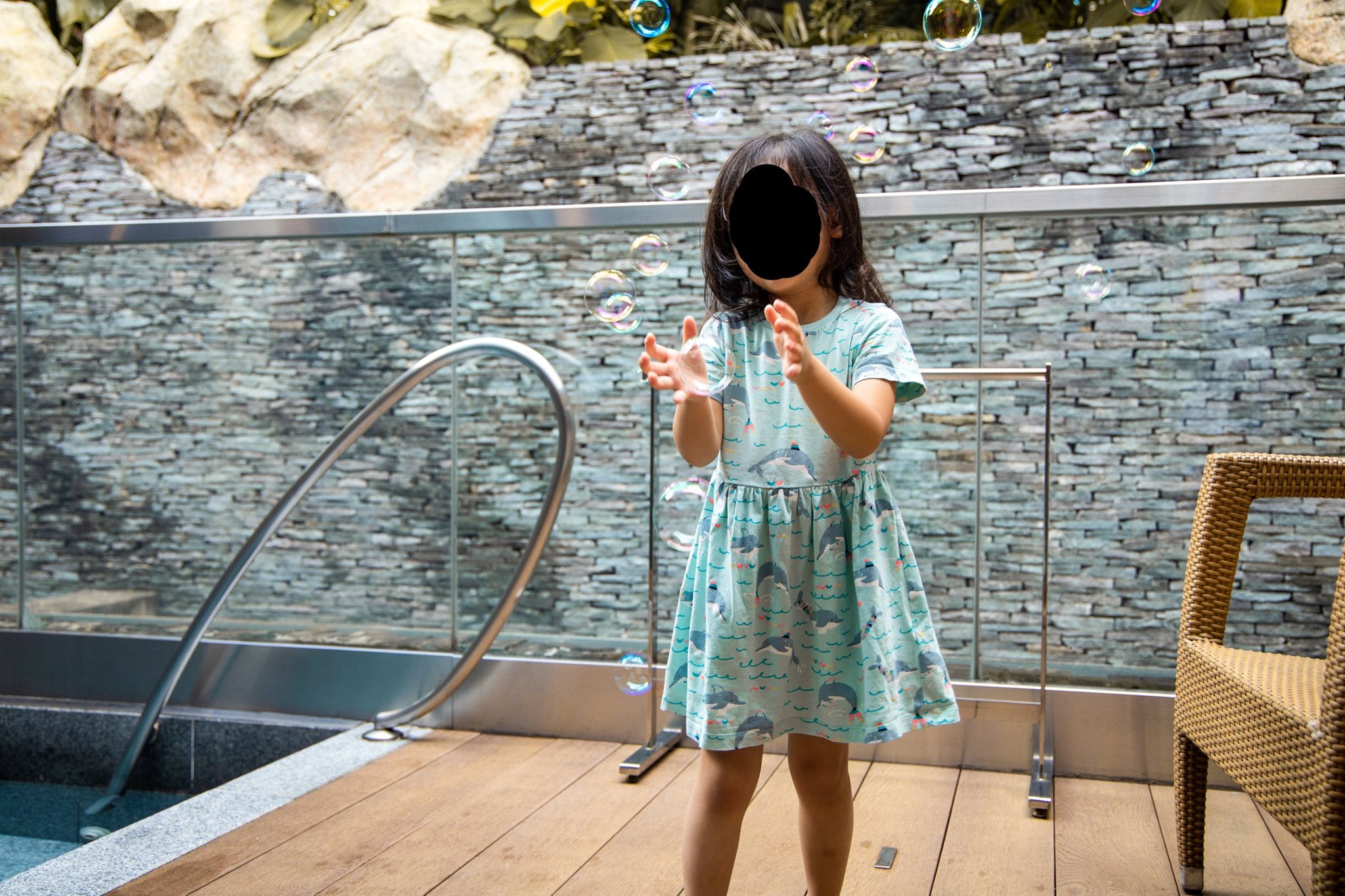 Afford-A-Graph also included two of the 10 photos which were taken indoors: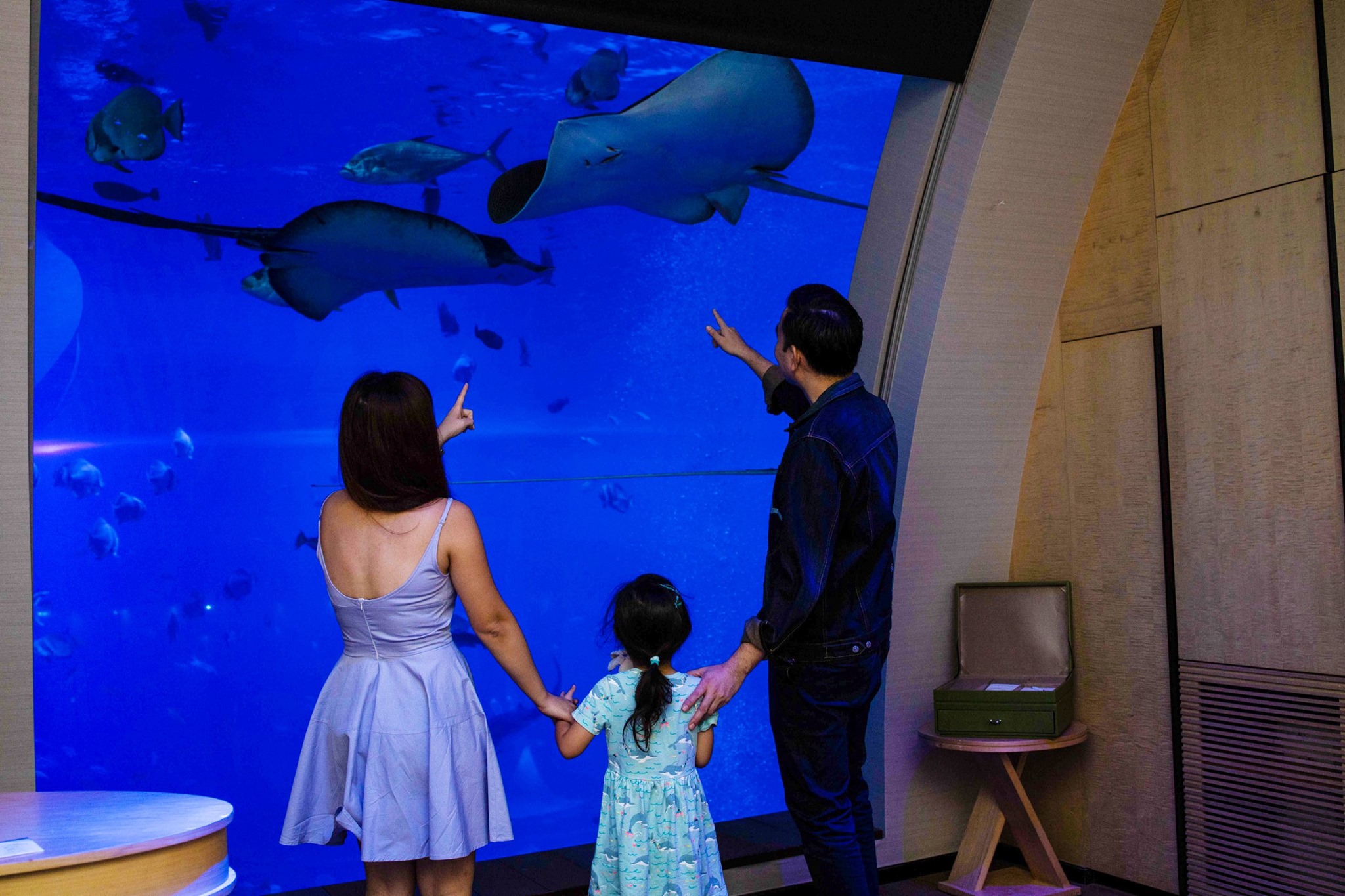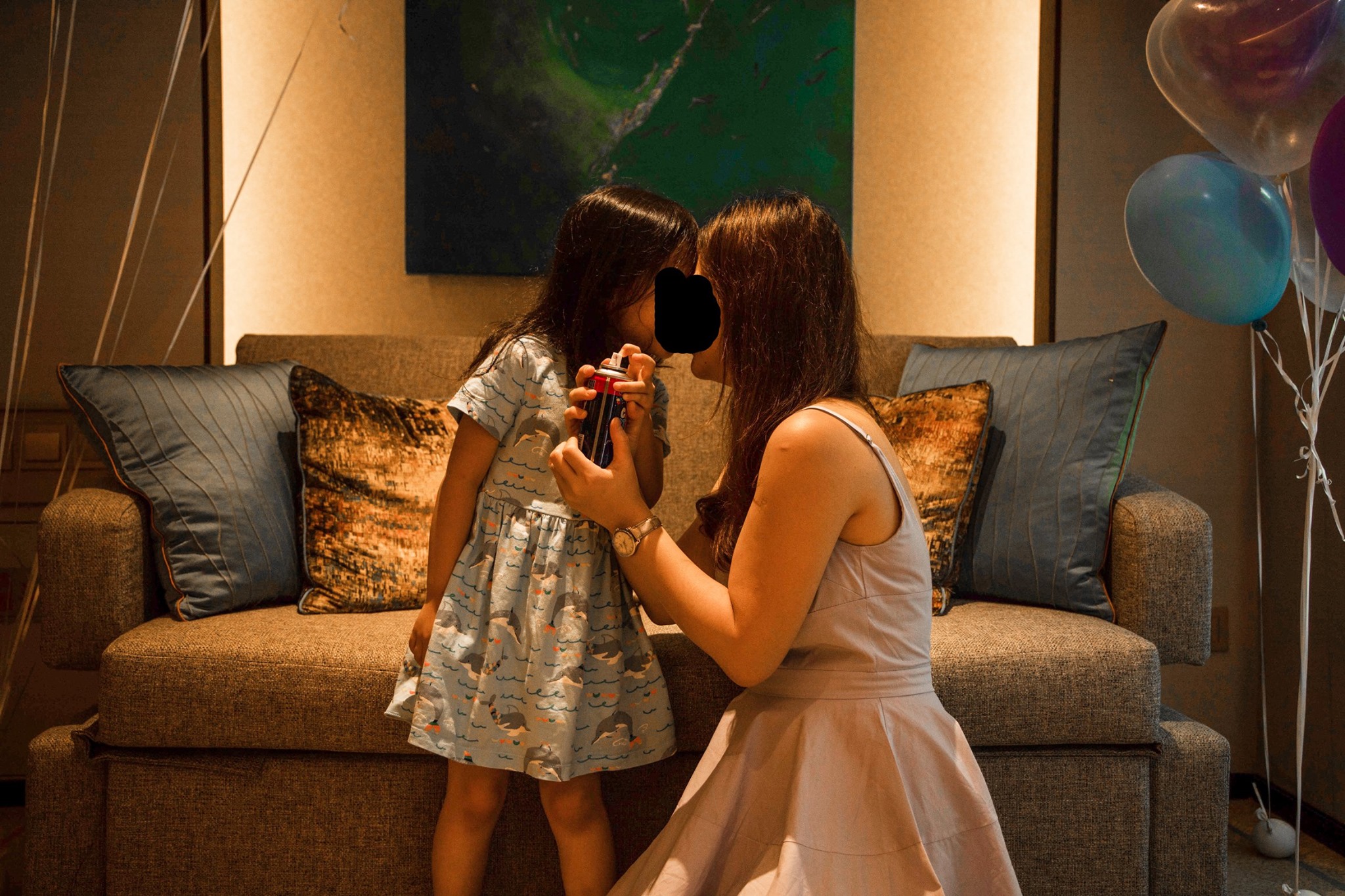 Customer service
Afford-A-Graph also shared its side of the story regarding its response to the customer's requests for the photos to be brightened.
The customer said that requests for the dark indoor photos to be brightened led to her being ignored by both the company's boss and photographer, and eventually getting blocked by the company after trying to reach them via Facebook and Instagram.
However, Afford-A-Graph shared a screenshot of a conversation with the customer, including some discussion on brightening the photos: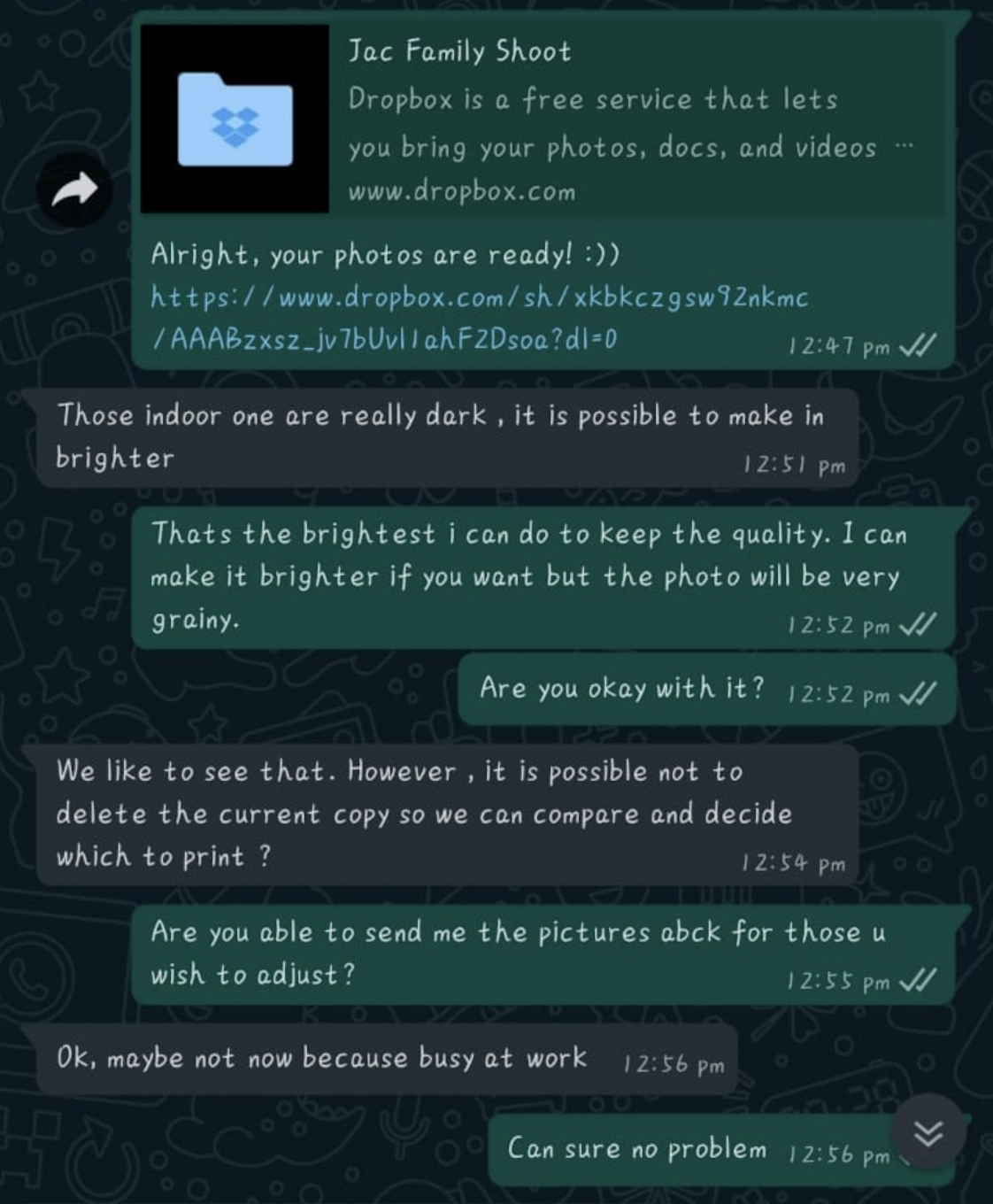 "We admit that there could be better communication done on our part to help mitigate this issue," said Afford-A-Graph, explaining that its two-person customer service team had been "extremely overworked", due to many requests to reschedule photoshoots to dates before the limit of five per group for social gatherings kicked in, down from the limit of eight.
Afford-A-Graph also explained that the customers' Instagram profiles were blocked "as a last effort measure", as they were leaving "hurtful and non-constructive feedback".
"While we are certainly not perfect, we are trying our best to provide a high level of customer satisfaction but inevitably we will have our mistakes as well," Afford-A-Graph said.
You can see the full post here:
Top image via Afford-A-Graph on Facebook
If you like what you read, follow us on Facebook, Instagram, Twitter and Telegram to get the latest updates.