Follow us on Telegram for the latest updates: https://t.me/mothershipsg
A new trend has hit China, involving women dressing up in children's clothes in Uniqlo stores and posting it online.
Women in China wear Uniqlo children's clothes to flex on social media
Teenagers and women in their 20s have apparently been wearing these children's t-shirts at Uniqlo to show off their slim physiques, reported South China Morning Post (SCMP).
They then take photos of themselves and share them on Chinese social platforms such as Douyin and Weibo, with the hashtag "BM style(风)".
"BM" here refers to Brandy Melville, a European fashion brand that was once caught in a controversy over its "one-size-fits-most" policy, selling clothes in limited sizes of S and XS.
SCMP also reported that some fashion bloggers said that they prefer children's clothes because the clothes are more colourful and cheaper compared to adult pieces.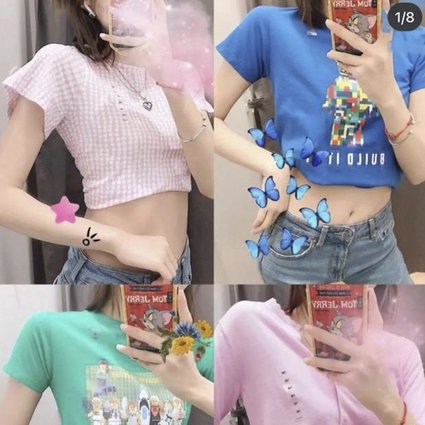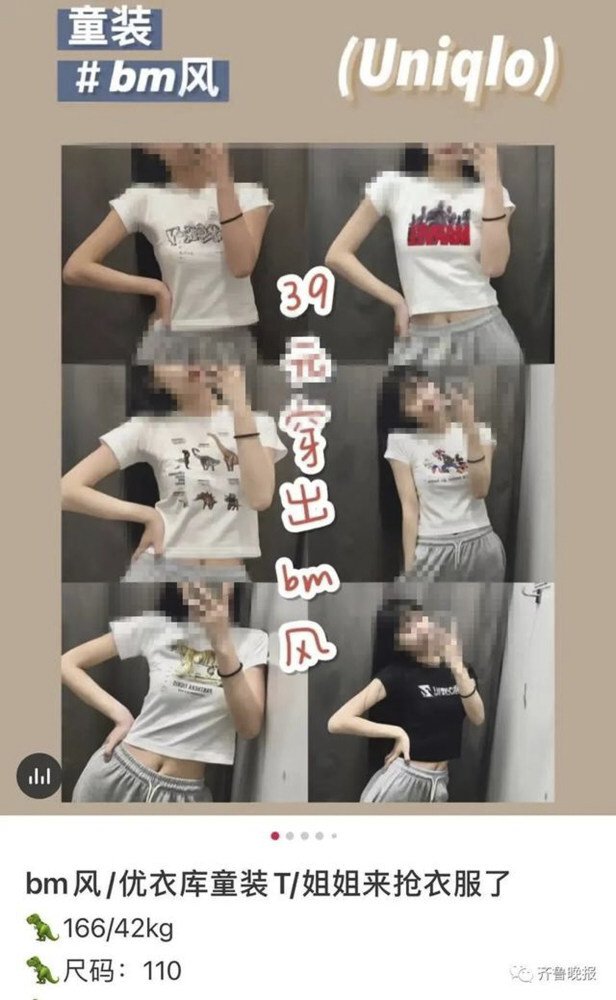 Photo via Baidu
Criticism
The trend has sparked outrage among some netizens for several reasons such as stretching out the clothes or dirtying the clothes with make-ups such as lipstick stains.
As a result of such inconsiderate behaviour, these damaged clothes have to be sold at a "special price" sometimes.
Others who disapprove also feel that this trend will fuel body shaming and accused these women of "lacking social ethics", state-owned Chinese newspaper Global Times reported.
However, it seems like there's Uniqlo China will not be formally taking action against these consumers.
One Chinese media visited the children's section of five Uniqlo outlets in Beijing, Sin Chew Daily reported.
The reporter attempted to bring children-sized clothing to the fitting room, and was dissuaded by staff at one store.
An employee at one Uniqlo store in Beijing told Global Times that while they will not stop customers from trying children's clothes, they will provide them with a face mask to prevent unwanted staining on the clothes.
Top photos via Baidu
If you like what you read, follow us on Facebook, Instagram, Twitter and Telegram to get the latest updates.