Follow us on Telegram for the latest updates: https://t.me/mothershipsg
Those who have visited Kyoto may be familiar with the machiya: traditional wooden townhouses which have been a defining characteristic of downtown Kyoto architecture for centuries.
While many traditional Japanese buildings were lost due to bomb raids during World War 2, Kyoto was largely spared, with an estimated 40,000 traditional machiya still standing in 2016.
However, machiya in Kyoto, and the rest of Japan, continue to be in danger of disappearing, due to the rapid urban development in major Japanese cities.
Thankfully, a group of dedicated individuals have taken up the seemingly unviable task of restoring these machiya, in order to preserve this rich building tradition.
An example is Singaporean Lee Yong Chye, who set up Shimaya Stays with three like-minded friends, and who purchased and restored four machiya in Kyoto, leasing them out as luxury vacation accommodation to cover the cost of ongoing maintenance.
The machiya are slowly disappearing
Lee told Mothership that the decision to restore the machiya stemmed from a shared interest in Japanese culture and food among the group of four.
The group are aged between 40 and 60, with three of them based in Singapore, and the remaining person based in Malaysia.
Lee himself studied Economics in Osaka University. During his time in Japan, he noticed the number of machiya in Kyoto steadily declining, as they were being demolished to make room for more modern developments.
Lee explained that many beneficiaries who inherit the machiya cannot afford to pay hefty inheritance taxes, so these machiya were often bulldozed to make way for car parks with vending machines, with the proceeds from the sales going to the tax authorities.
This, he said, is the reason why small car parks with vending machines are a common sight in Kyoto, as well as the rest of Japan.
In fact, Kyoto has lost 5,600 machiya between 2010 to 2017, with approximately 40,000 machiya remaining as of 2016, according to estimates by Japan Property Central.
The Tokyo real estate firm calculated that at the rate of demolition in 2016 — 2.2 machiya every day — there would be no trace of these rustic townhouses in Kyoto by 2066.
Started small with two machiya
When the owner of two 100-year-old machiya passed away in 2013, the four men saw an opportunity to restore the beautiful townhouses, and prevent them from being replaced by yet another car park.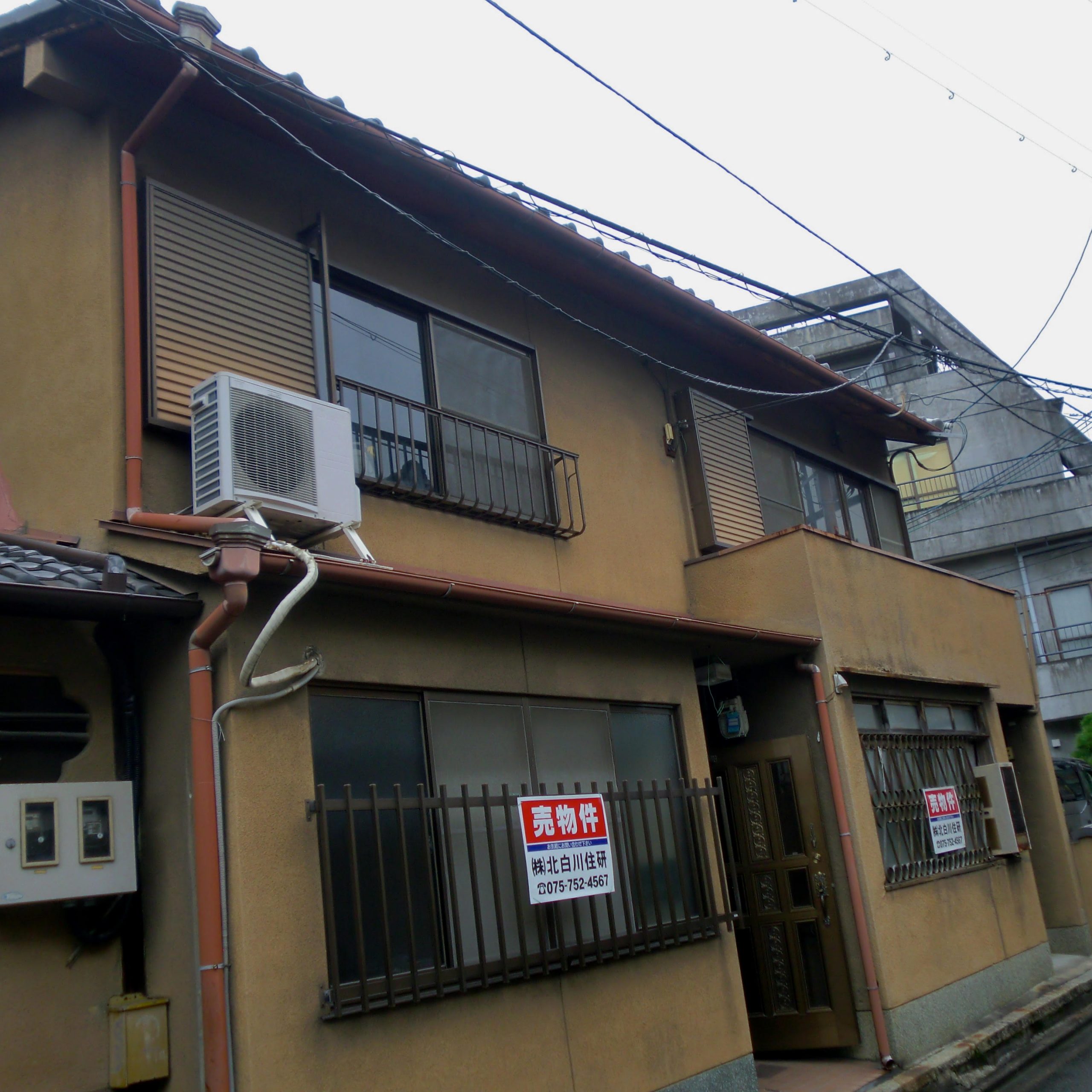 Armed with a love for Japanese culture, and a desire to preserve the unique architecture in Kyoto, they decided to buy the two machiya in 2014 — both the houses and the land — and collaborated with specialists in traditional architecture to restore the houses.
Lee said to Mothership:
"I see this as a way for us to contribute back to Japan for the things we have learnt, and experiences we have gained from our time of immersion in Japan and Japanese culture."
The group had full-time jobs, and the funds used to purchase the machiya came out of their own savings.
Restoration works on what would become known as the BenTen Residences — a nod to the name of the neighbourhood, Kami Benten-cho — were completed by the end of 2015.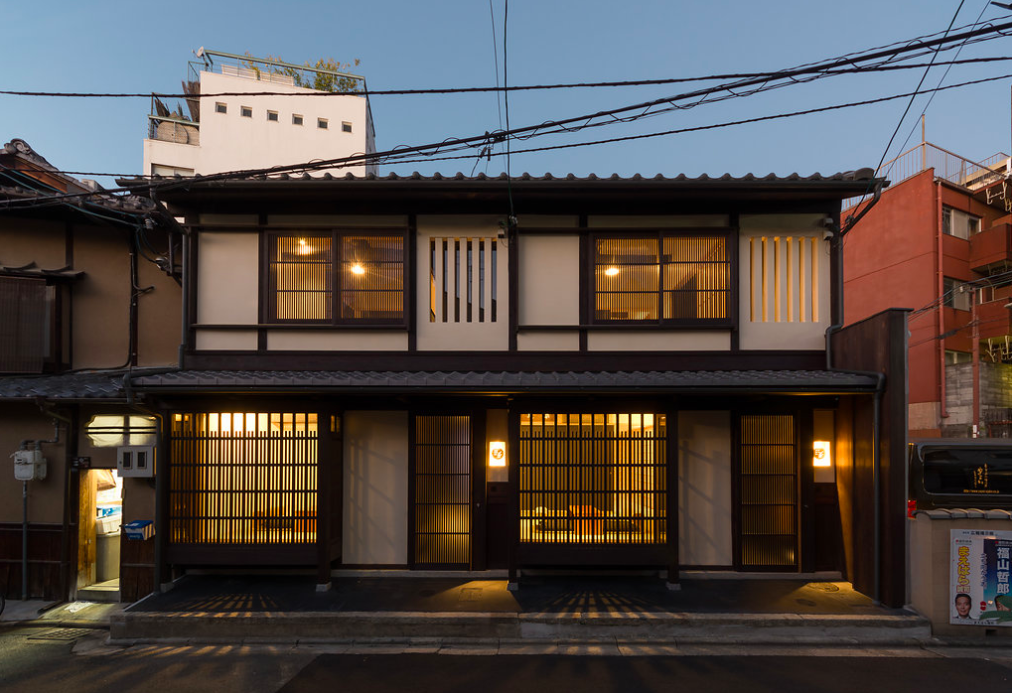 Along the way, they purchased a piece of land in Gion, an area known for its traditional architecture and geisha culture, and constructed the Komatsu Residences, which was completed in 2018.
The craftsmen took care to preserve the authenticity of the machiya
One unique fact about the machiya, according to Lee, are that blackened walls are often found within the premises.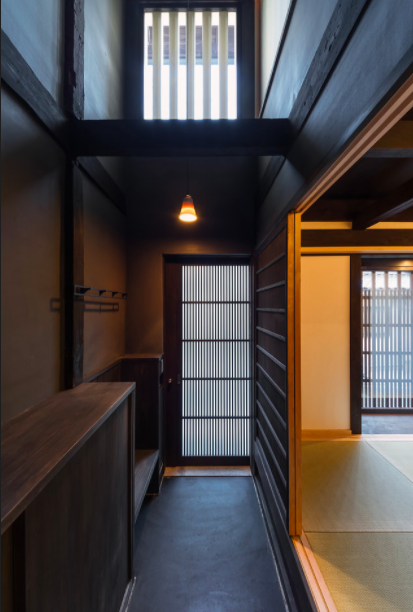 He explained that the primary means of heating in the past was from the kitchen stove on the ground floor, so the walls within the machiya would be blackened over the years, due to the deposit of soot.
During the restoration project, the craftsmen suggested mixing soot into the clay, before using it to plaster the interior walls, in order to preserve the authenticity of the machiya.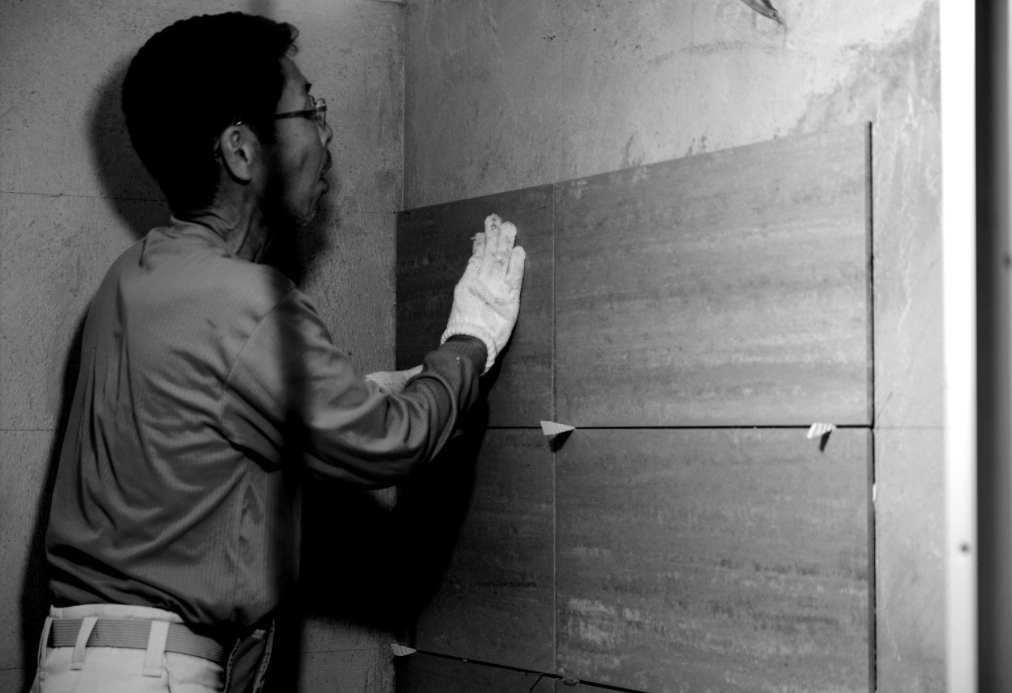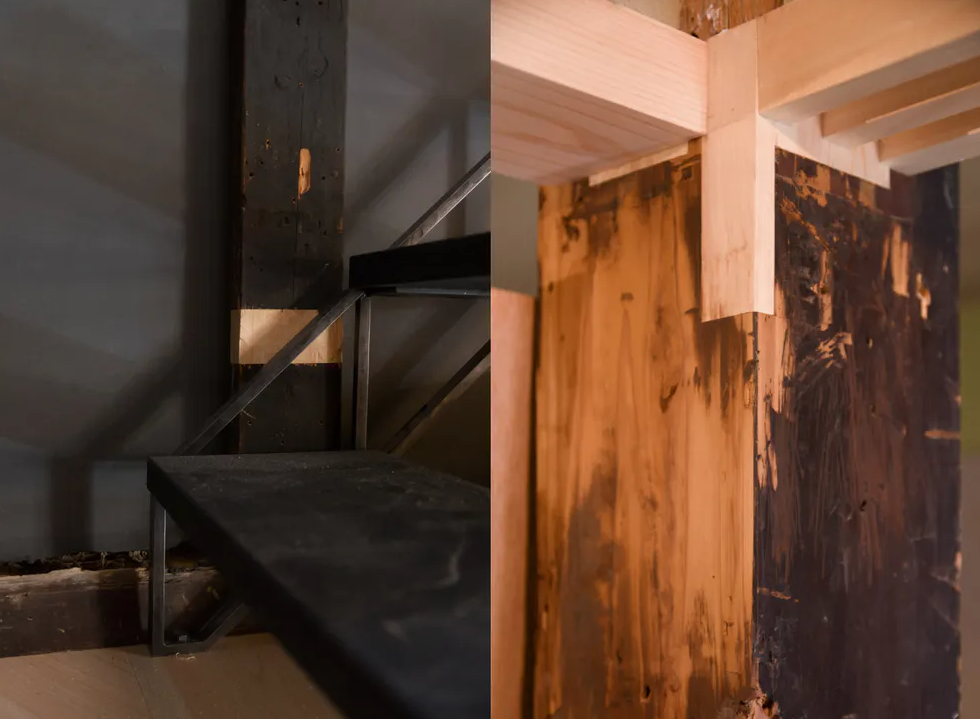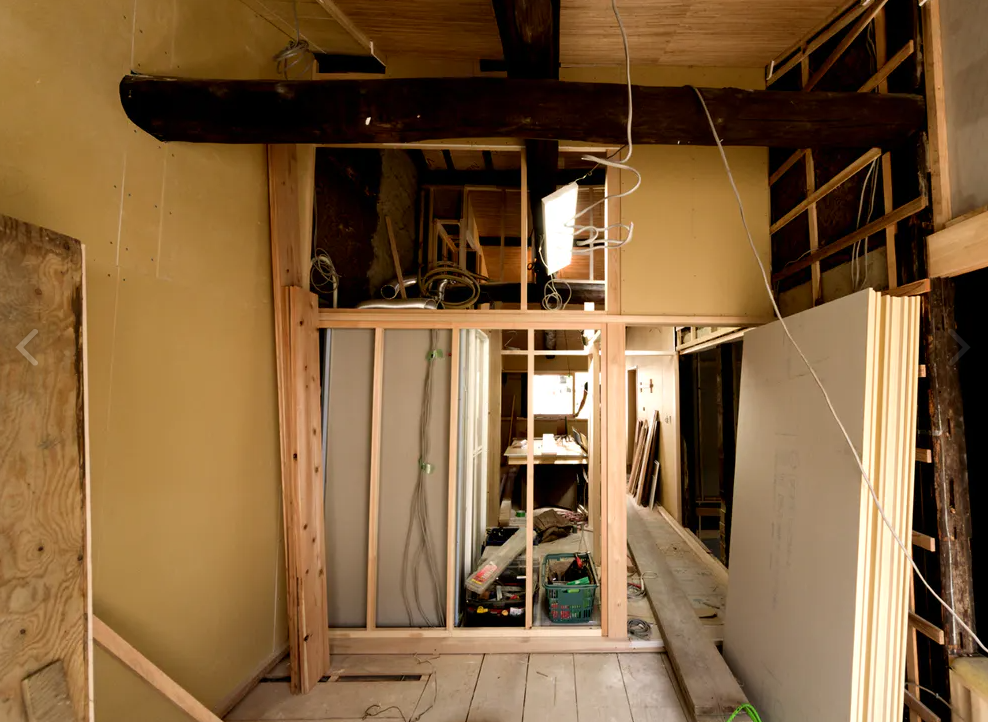 This was mainly for aesthetic reasons, although it also had the added benefit of making walls easier to maintain over time.
The machiya receive guests from all over, including Japan
The group's project, dubbed Shimaya Stays, attracts a wide variety of guests, most of whom are keen to explore ancient Kyoto.
For these history-inclined travellers, the restored machiya are a launchpad from which to experience Kyoto as it might have been a century ago.
This is helped by a bilingual (English-Japanese) e-Concierge service, which assists guests by recommending things to do and places to visit during their stay.
Lee explained that he and his partners came up with the idea as it was something they had wanted for themselves when travelling in Kyoto.
"We set this up to share it with our guests as well," he said.
Recently, because of international travel restrictions brought about by the Covid-19 pandemic, Shimaya Stays has been receiving more Japanese guests, said Lee.
They have hosted many more domestic travellers than before in 2020, and have also offered monthly leases to families from Japan who returned home after the termination of their overseas job postings.
Unfortunately, they also had to cut down on various aspects of their operations in order to reduce costs as much as possible, although Lee said that they are anticipating a rise in demand after vaccination efforts worldwide take off.
S$4,300 per week to rent one machiya
The cost of renting the machiya depends on the number of guests, but as a rough estimate, a week-long stay for a three-bedroom machiya would cost around 350,00 Japanese Yen (S$4,300), which can comfortably fit six adults or a small family.
And while it's possible to book a stay online via the website, Lee revealed that the business has been operating mainly via word of mouth thus far, with many guests being the group's friends and family.
With professionals coming in to manage the operational aspects of the business, Lee said that the experience would be similar to what one would get when staying at a premium tourist accommodation, but with a more homely touch.
Historical accuracy aside, the machiya has been outfitted with modern touches for the 21st century traveller. Each townhouse has heated flooring, Wi-Fi, a washing machine, a dryer, and a fully-equipped kitchenette.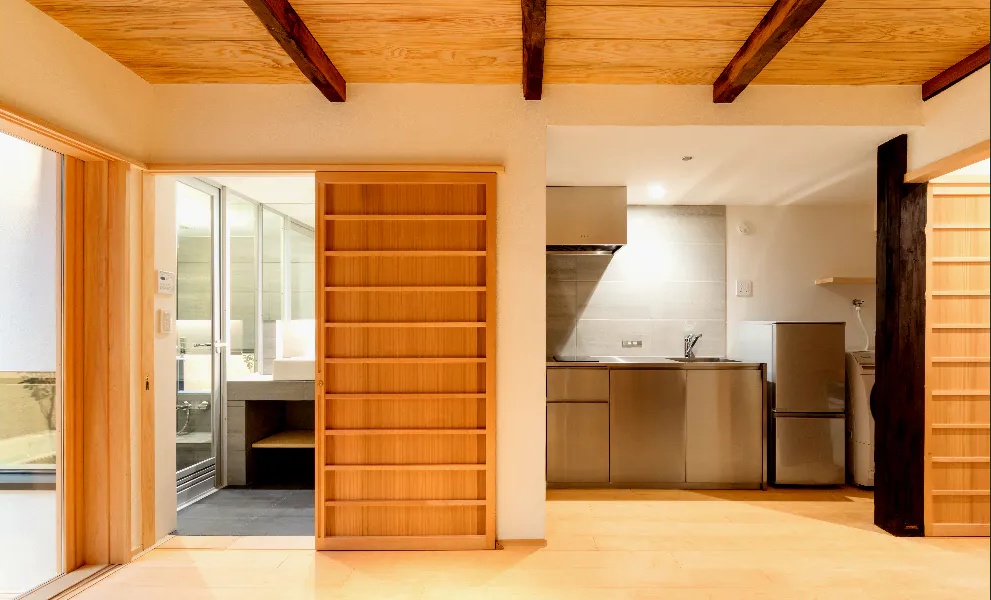 This tatami room below doubles up as a bedroom or a living room complete with modern furnishing.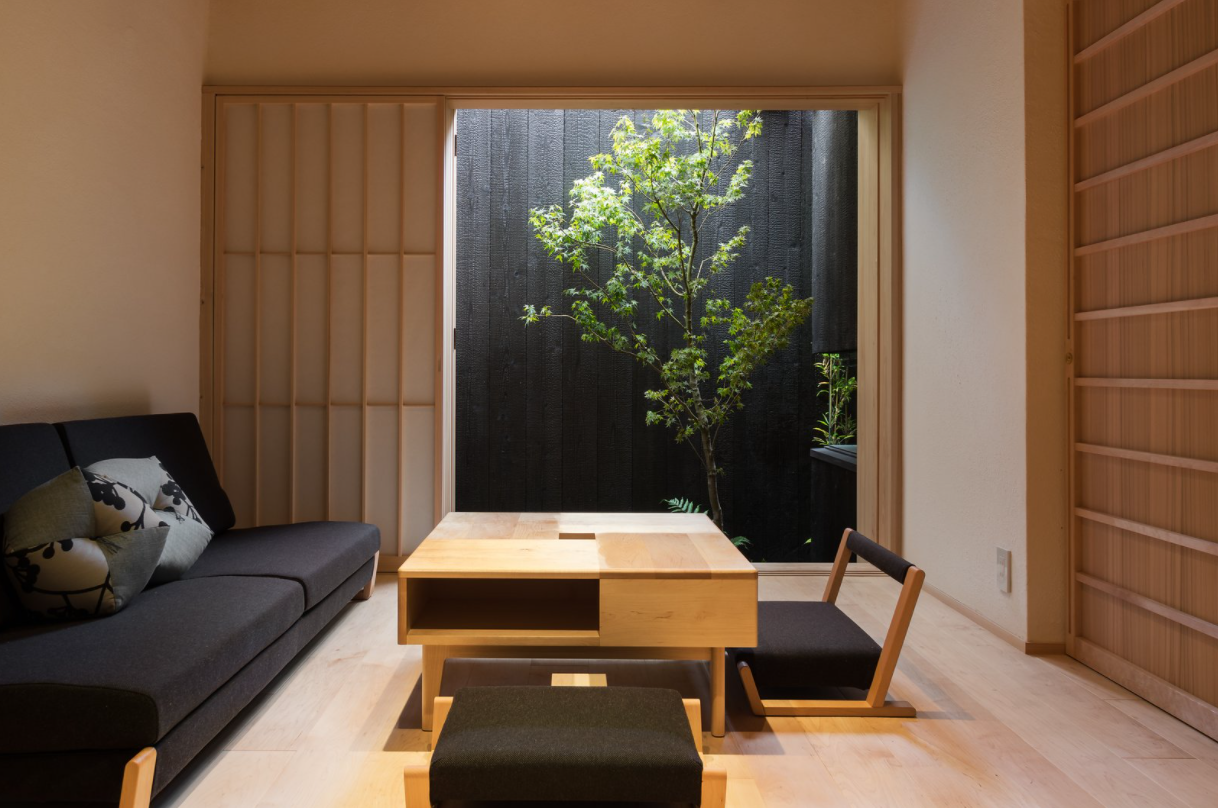 On the second floor, guests can choose between sleeping in a Japanese or western-style bedroom. The former comes with a futon while the latter offers a bed.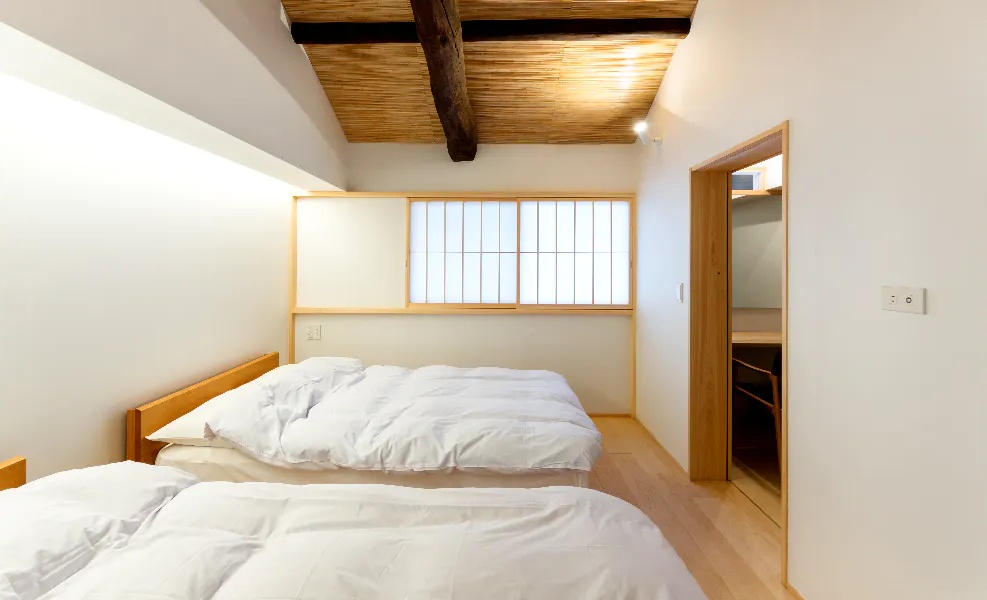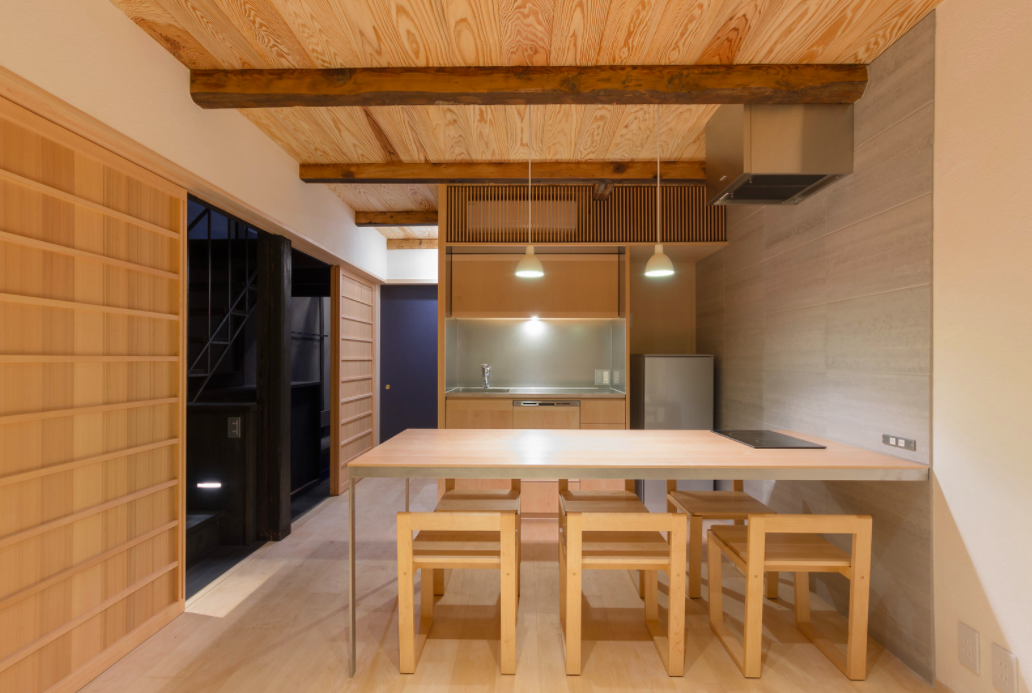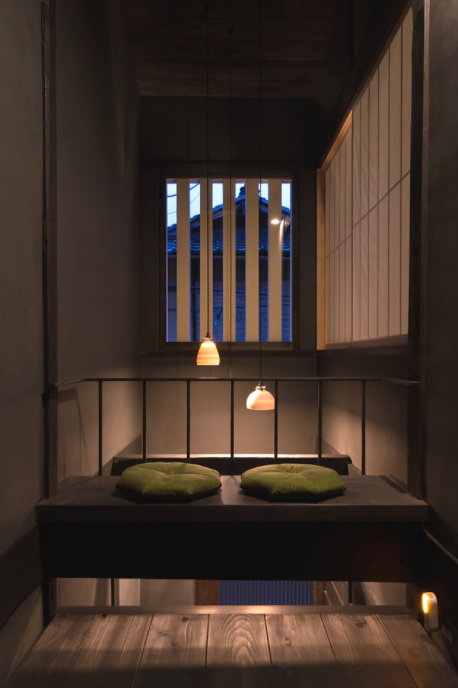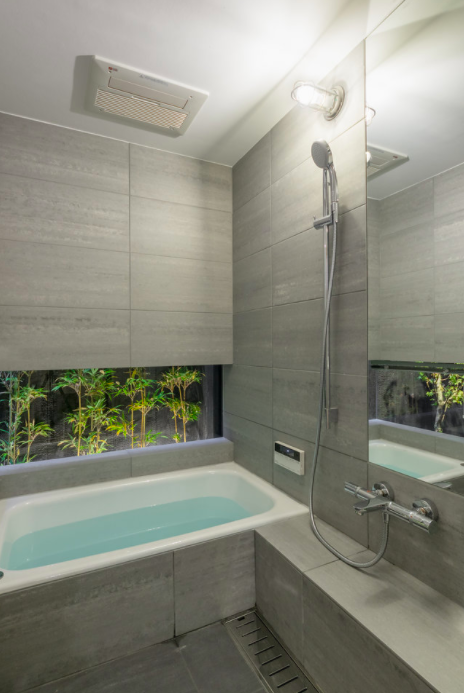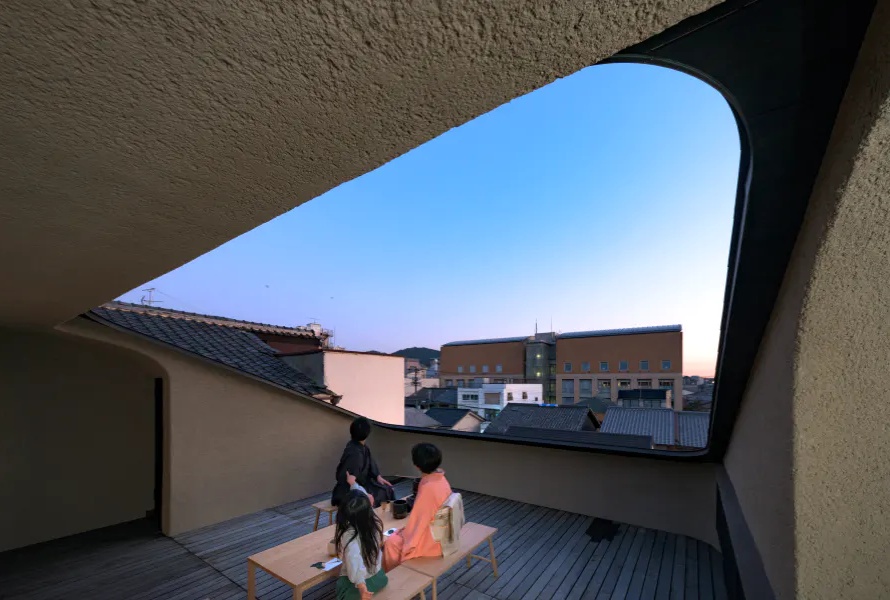 Many of the owners' friends have opted to stay at their machiya during their family vacations.
According to Lee, the properties have been a hit with young children, who loved exploring the accommodation.
"Most of the feedback was on how the family had the opportunity to spend quality time together — this is something that we are very encouraged by, as the strengthening of bonds (family in this case) in our time-starved lifestyles is something we hold dear."
A passion project
The project was less of a full-time business venture for Lee and more of a passion project plus a form of passive investment.
Although the group still aims to meet all the running costs of the properties with the rental revenue, Lee said that they are more focused on the long-term returns from holding property in Kyoto.
Lee often gets asked if he and his partners have plans to expand their business in Kyoto, or other parts of Japan. There are no immediate plans to do so, he said, emphasising that Shimaya Stays remains a passion project for the quartet.
"If there are more friends looking to pool savings with us to make joint investments, we may consider doing a couple more projects in Kyoto or other parts of Japan."
While expansion is not a priority, Lee's machiya project does not remain idle. The group continues to think of fresh ideas to invigorate the business, like bringing bits of Singapore to Kyoto:
"One of our partners aspires to open a cafe in our properties to serve chicken rice, sushi-style, so stay tuned!"
Top image via Shimaya Stays.
If you like what you read, follow us on Facebook, Instagram, Twitter and Telegram to get the latest updates.