Around 150 people in Taiwan have flocked to government offices to officially register a name change.
The reason? A sushi restaurant promotion.
All-you-can-eat promotion
AFP reported that a chain of restaurants in Taiwan held a promotion where any customer whose ID card contained "Gui Yu" — the Chinese characters for salmon — would be entitled to an all-you-can-eat sushi meal along with five friends.
In addition, those with homophonic names can enjoy a 50 percent discount, while those with at least one homophonic character can receive 10 per cent off.
The two-day promotion ended on Thursday (March 18).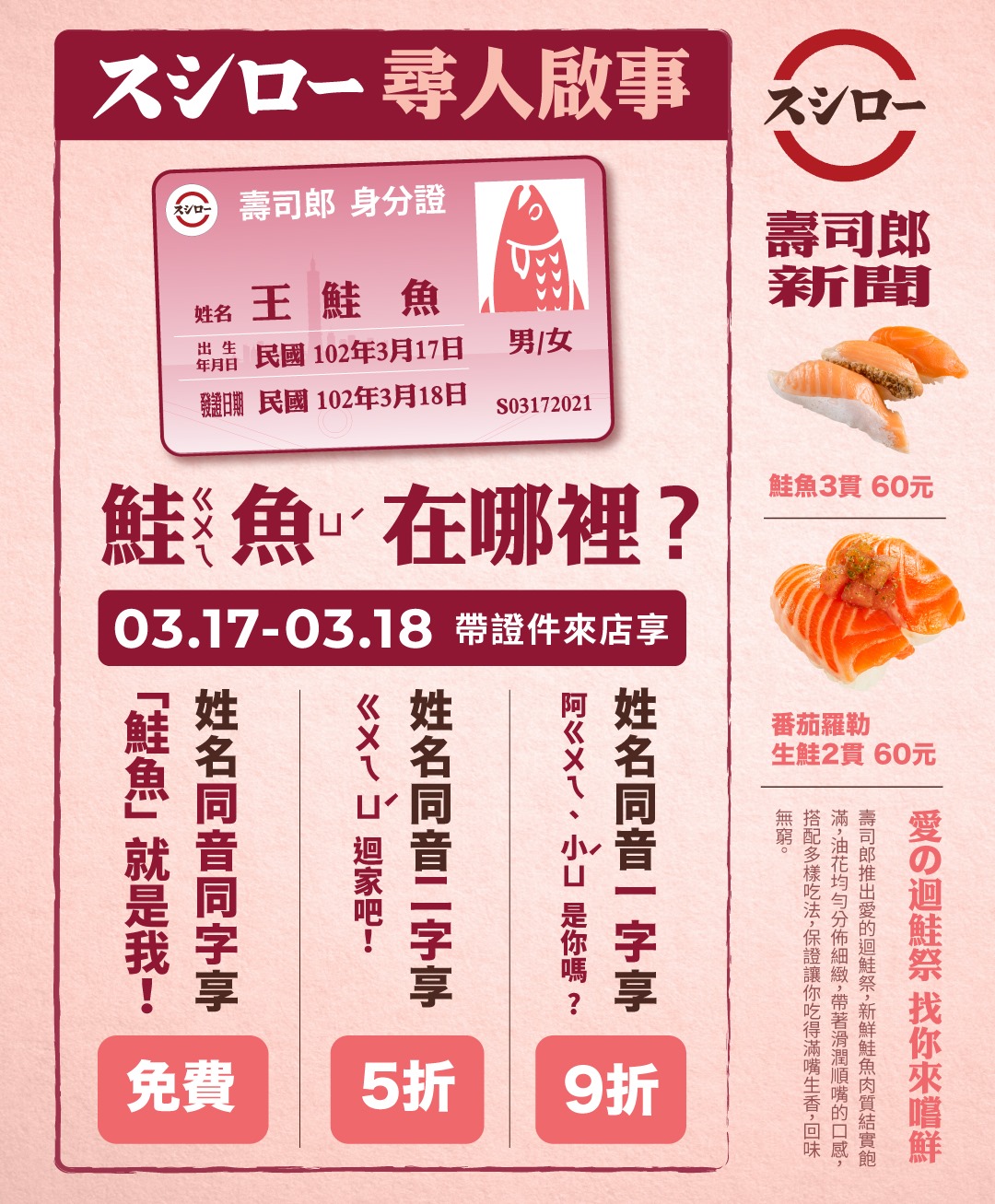 Most of the people who changed their names were young people, according to the report.
A college student quoted by TVBS news said that he changed his name to "Bao Cheng Gui Yu", which loosely translates to "explosive good-looking salmon". He added that they have already eaten over NT$7,000 (S$334) worth of food.
The Taipei Department of Civil Affairs said that at least 20 people had applied by early afternoon (March 18), according to Taipei Times.
As of late afternoon, New Taipei City and Kaohsiung had 26 people who changed their name to "salmon", while Taichung had 22, and Tainan and Taoyuan each had 14.
People urged not to do this
Taiwan News reported that this incident has prompted Taiwan's Ministry of the Interior (MOI) to remind the public that they can only change their name three times.
Any "miscalculation" will result in the name becoming permanent.
Deputy interior minister Chen Tsung-yen also said that this kind of name-change "not only wastes time but causes unnecessary paperwork", AFP reported.
Top photo via Sushiro Taiwan, Unsplash.
If you like what you read, follow us on Facebook, Instagram, Twitter and Telegram to get the latest updates.