American clothing brand Supreme has silk-screened an image of revered late monk Luang Phor Koon Parisutho on shirts that are part of the brand's 2021 Spring/ Summer collection.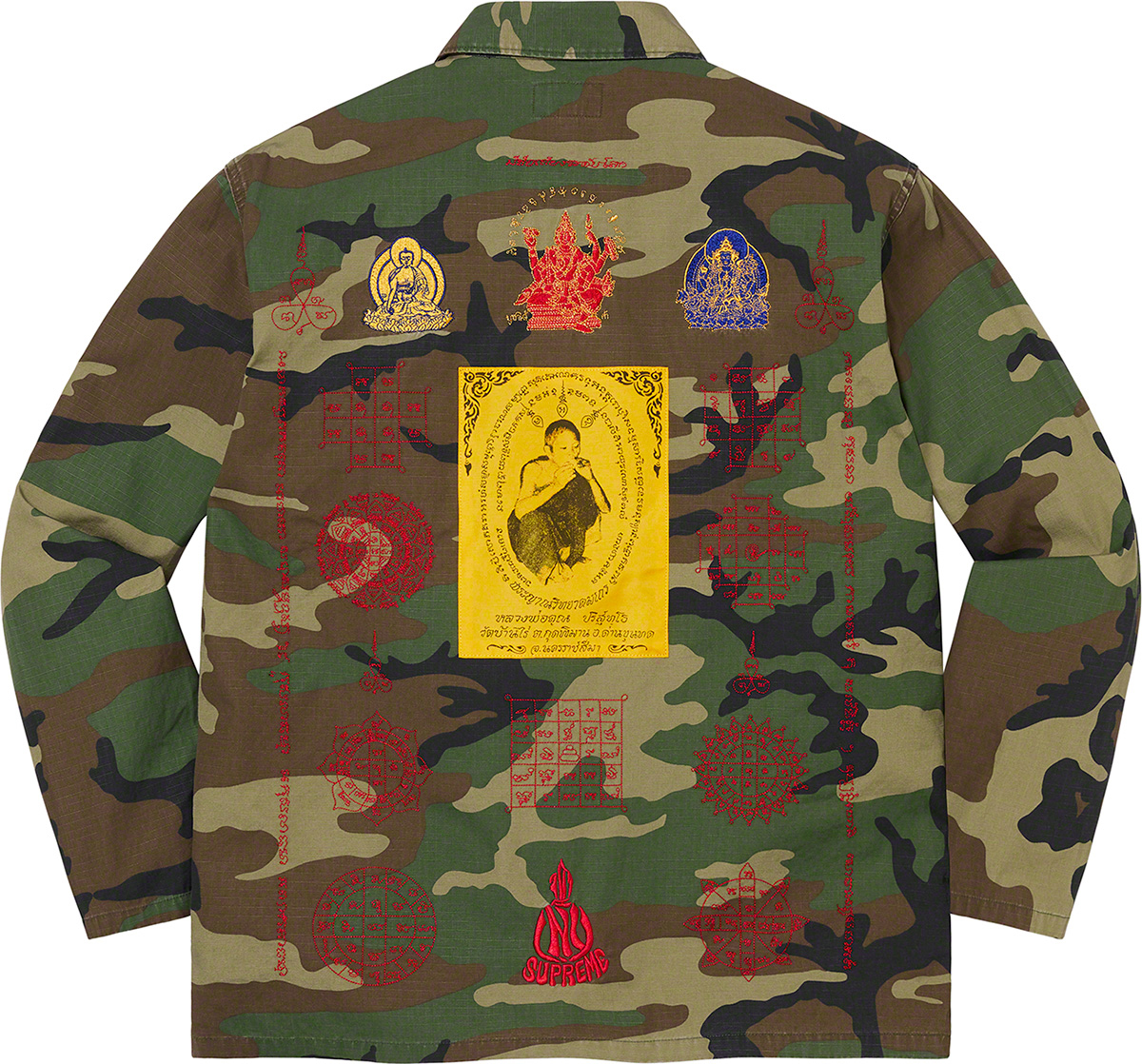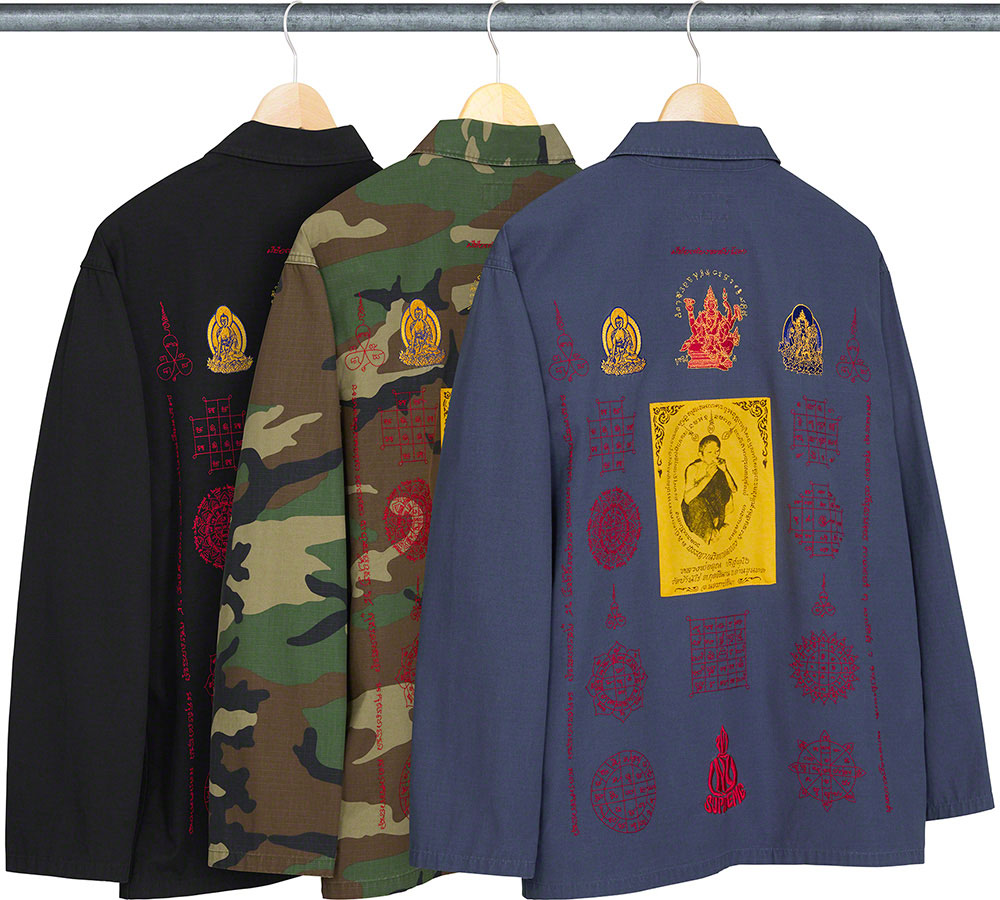 The latest "Blessings Ripstop Shirts" merchandise also features many famous Thai incantation tattoo designs, or yant.
"Luang Phor" means "Reverend Father".
Luang Phor Koon was a widely revered Buddhist monk who died in 2015.
The shirt in ripstop cotton fabric comes in three colors: Camouflage, navy, and black.
On the back is a yellow holy cloth that features an image of the monk squatting and smoking, which is one of the most iconic portraits of Luang Por Koon.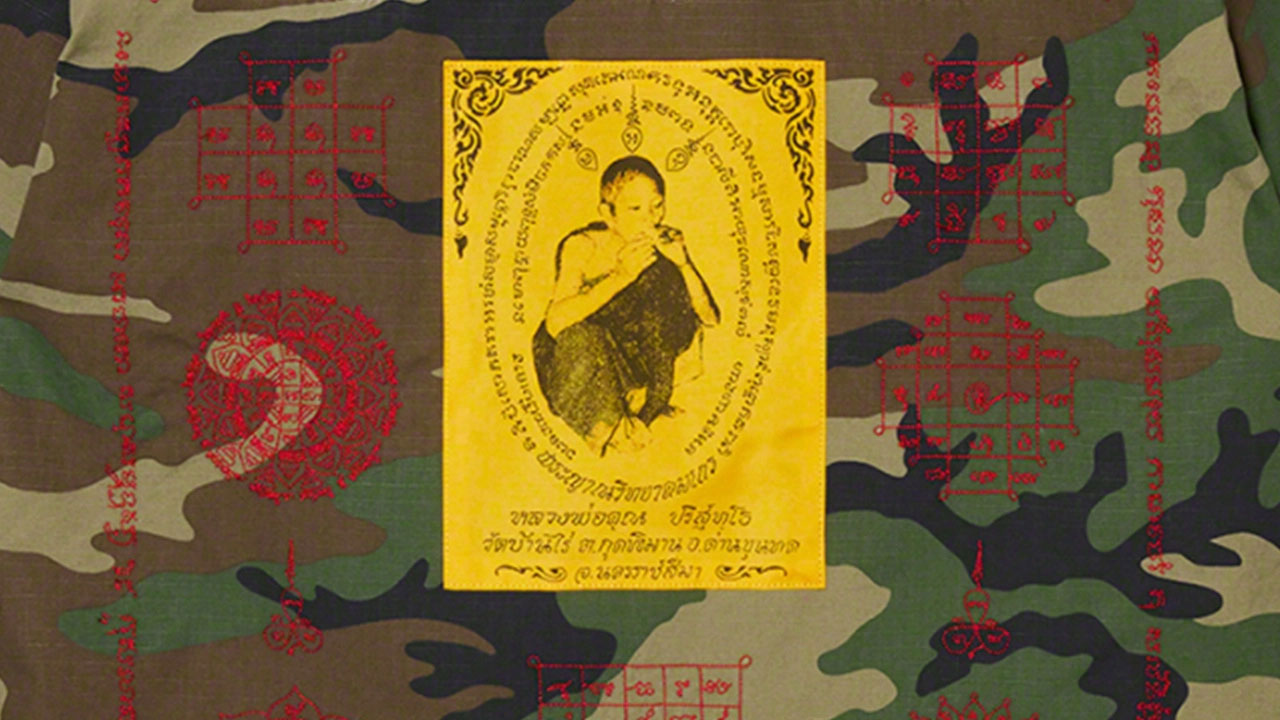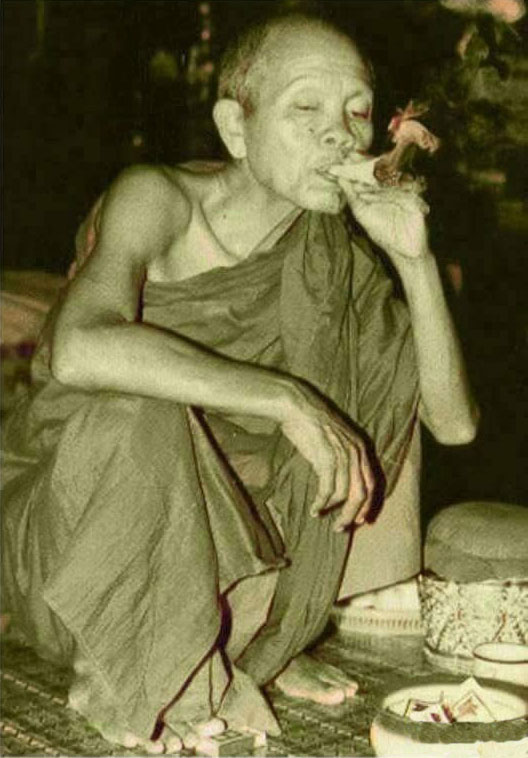 The image of Luang Phor Koon is surrounded by many of his famous enchantments.
No consent sought for image use
However, Luang Phor Koon's family has denied it was consulted or was asked for permission for a photo of the famous monk to be used as part of merchandise sold for profit.
According to Thai language media, a direct grandson of Luang Phor Koon said his family and his grandfather's Wat Ban Rai temple did not give consent for the use of Luang Phor Koon's image.
The grandson, Prateep Wongkarnchanarat, also known as Kru Dum, said they did not receive any notice or request from Supreme.
Kru Dum is reportedly in talks with people from Baan Rai temple about taking appropriate action.
Origins of image
Kru Dum also said the picture, one of the most popular of Luang Phor Koon, was taken around 2002 or 2003 with the monk's permission.
It was sold to raise funds for the temple.
He said Wat Ban Rai has not produced t-shirts with the picture of Luang Phor Koon for years out of concern they will end up in an inappropriate place when they are worn-out.
Images of the revered monk ending up in a landfill or used for secondary purposes not initially intended is considered disrespectful.
The preview of the Blessings Ripstop Shirts has reportedly caused excitement on social media among brand-conscious Thai customers, and to the chagrin of those who find the appropriation wrong.
A local in the Nakhon Ratchasima's Dan Khun Thod district, where the monk lived out his days as an abbot, said: "Usually, if people were to produce shirts with his image, they have to ask the temple for permission first."
He said temple officials would discuss the matter further, and find out the brand's "motivation" for putting the monk on their shirt.
About Luang Phor Koon
Luang Por Koon Paritsuttho, who lived from 1923 to 2015, was admired for his preaching.
He simplified Buddhist messages for the masses and lived a humble lifestyle.
Luang Por Koon also presided over the manufacturing of numerous amulets, which are highly sought after by his supporters.
From Wat Ban Rai in Nakhon Ratchasima, where he lived as the abbot, his fame eventually spread into a large national following.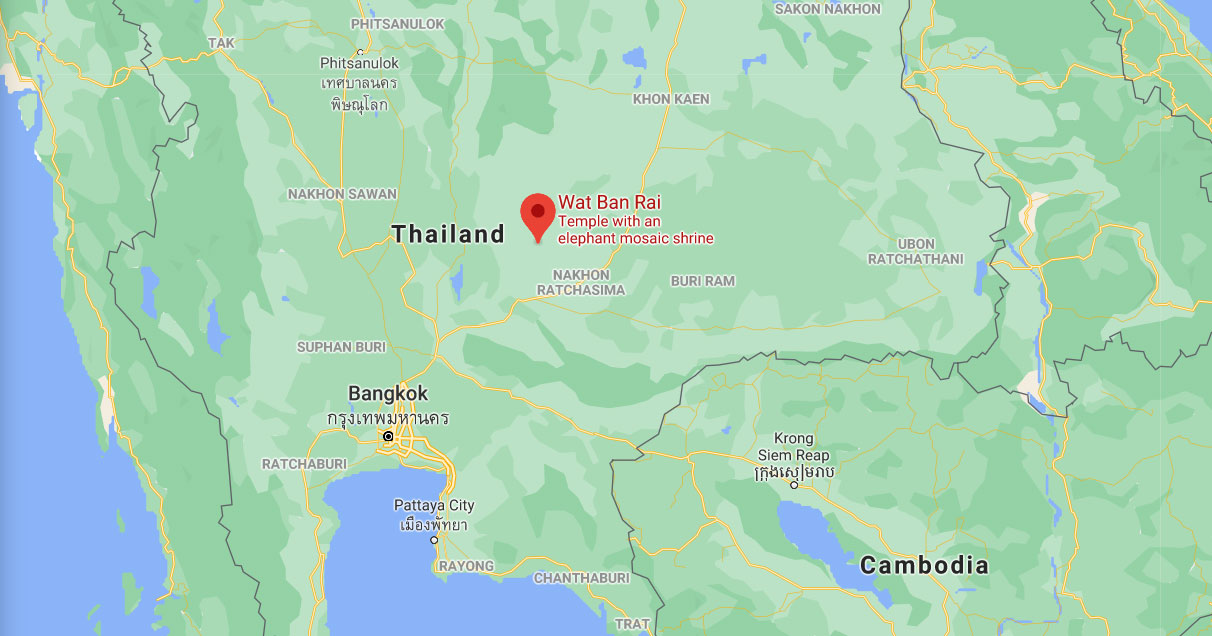 His audience was requested by many prominent figures, including high-profile politicians, businessmen, and even King Rama IX.
His body was sent to Khon Kaen University, where he donated it for medical students to study.
Thousands of worshippers attended his royally-sponsored cremation in Khon Kaen in January 2019.
If you like what you read, follow us on Facebook, Instagram, Twitter and Telegram to get the latest updates.