A reticulated python curled up into a ball was spotted along Mandai Road.
Photos of the reptile on the pedestrian footpath were shared to Facebook on Feb. 4, 2021.
From a distance, the python appeared as a heap that resembled a trash bag.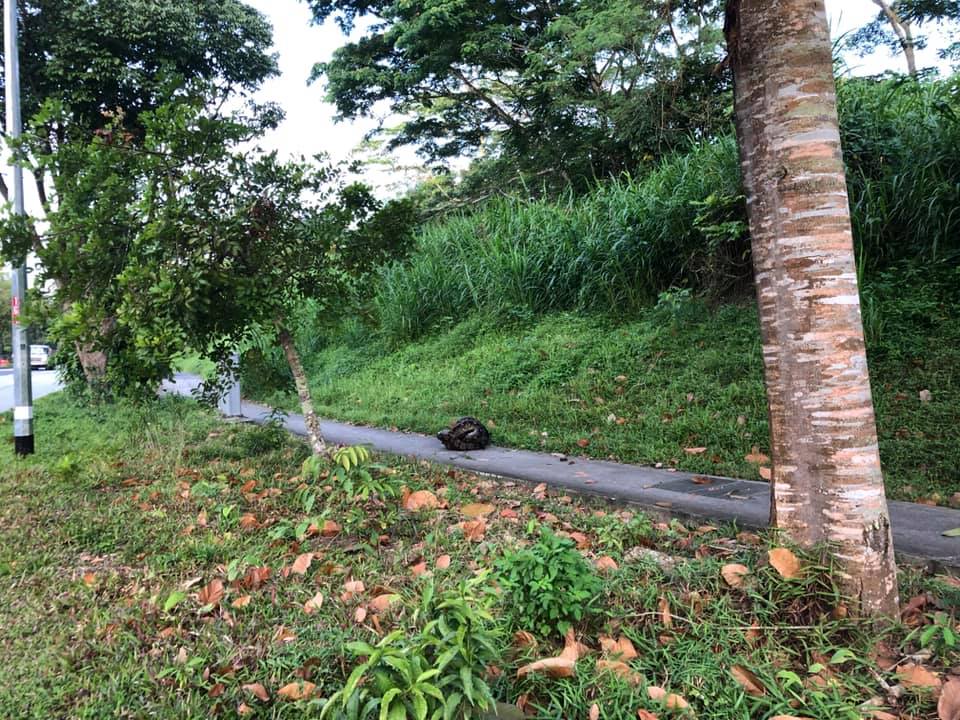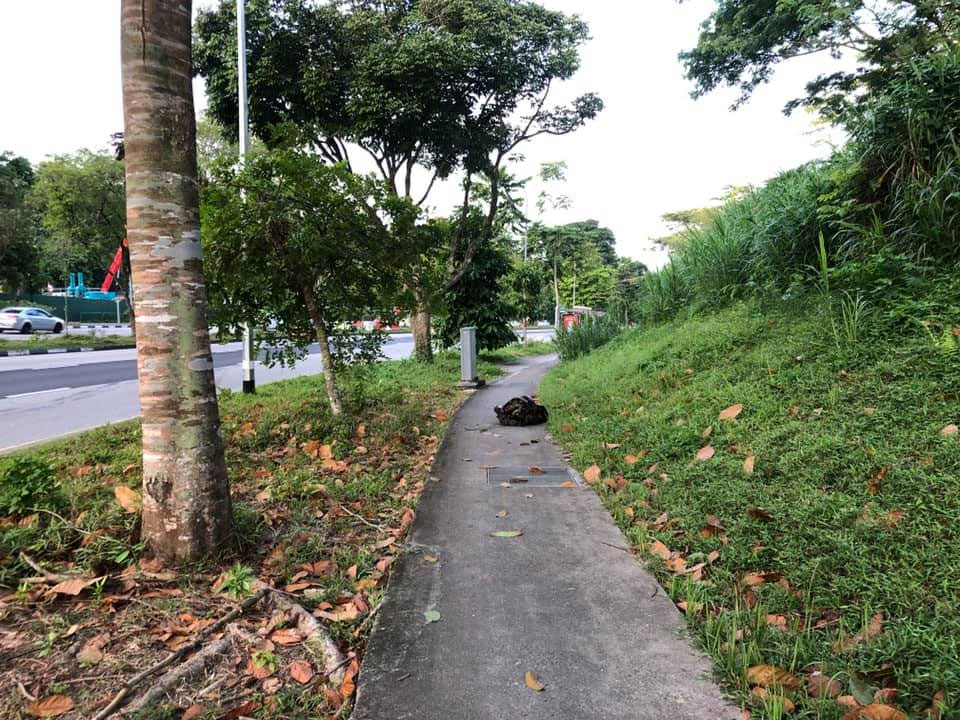 Upon closer inspection, it appeared to have been consuming a prey that was being constricted.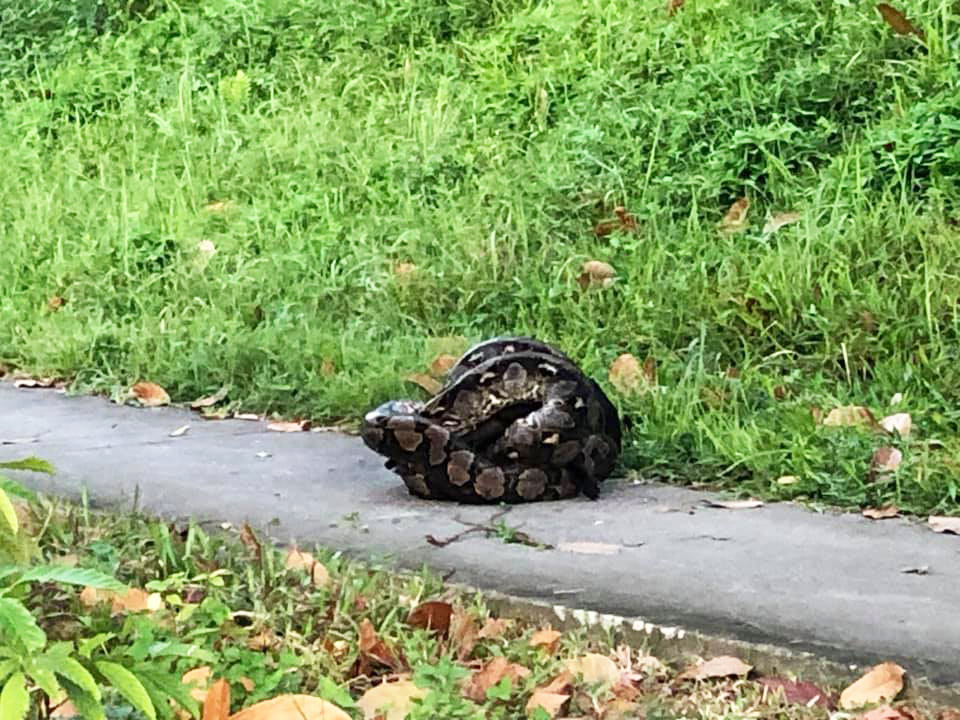 It is not known what animal the python was consuming, but commenters that hazarded guesses said it looked like a cat.
No other details were provided in the post, but the group where the photos was shared was for cyclists.
The stretch of road along Mandai is popular with cyclists as it is forested and tranquil.
Motorists are also wont to take their vehicles out for a spin there.
What to do if you encounter a snake
Reticulated pythons are non-venomous constrictors.
They only attack when they feel threatened.
They are endemic to Singapore.
If you come across snakes in a nature area, keep a safe distance, slowly move away, and leave them alone.
Do not attempt to handle them on your own.
Pythons in Singapore that appear in the wild might have previously been microchipped, as the python population was subjected to a local study.
You can get help by contacting Acres at 9783 7782 or NParks at 1800-476-1600.
Acres and NParks also provide helpful advisories about snakes here and here.
All photos via
If you like what you read, follow us on Facebook, Instagram, Twitter and Telegram to get the latest updates.