A fishmonger in Toa Payoh has been turning heads.
Lianhe Wanbao reported on January 31 about 37-year-old Huang Shu Ling, a fishmonger who has put in special effort to dress up and put on make-up to sell fish.
Huang sells fish at Toa Payoh Vista Market and Food Centre. According to the Chinese daily, Huang is also very proficient in her knife skills.
A reader took a video of Huang at the fish stall dressed in a red jumpsuit and bright hair accessories and sent it to Wanbao, adding that it was such an interesting sight.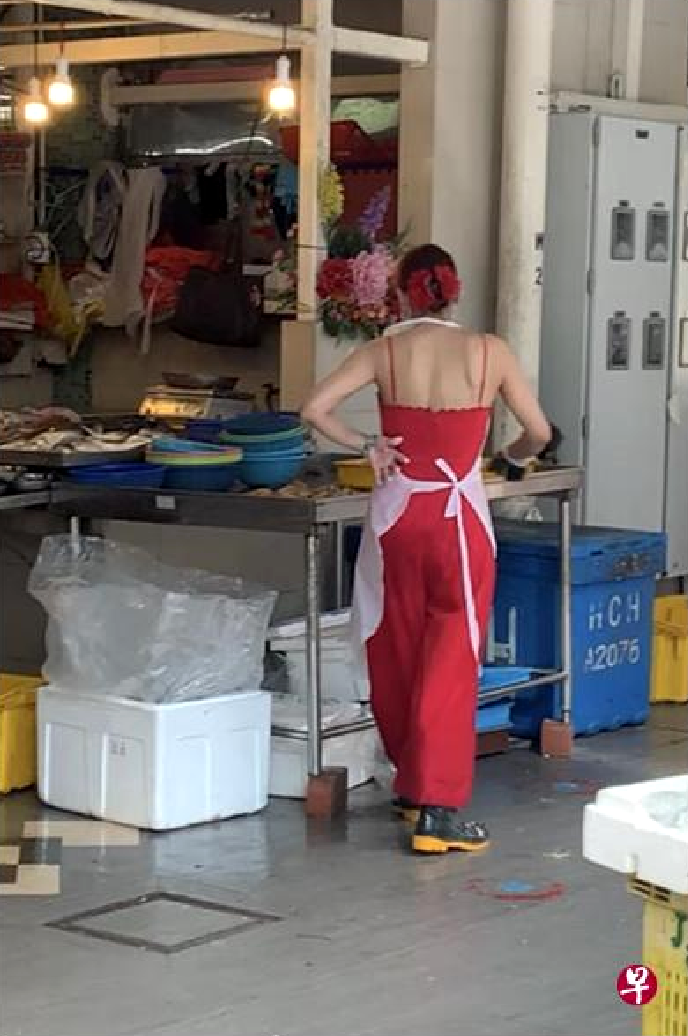 When the Chinese paper visited Huang, she said:
"Yes! I love to doll up to sell fish. It makes me happy and customers will also find it interesting."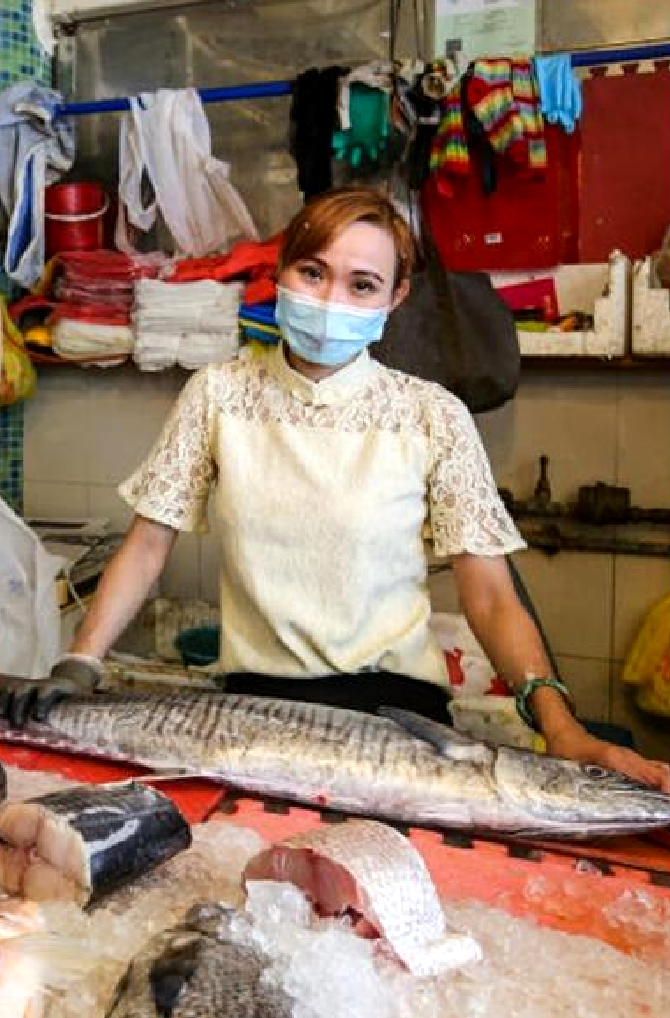 The paper observed that even though cutting and scaling fish is a very messy affair, Huang didn't seem to mind the mess at all. She said that simply washing her clothes when she gets home will ensure that the smell of raw fish won't linger.
Huang used to sell clothes in Tanjung Pinang, Indonesia. Four years ago, she decided to wind down her business and move to Singapore to sell fish.
The clothes that she wears are stock left over from her previous business.
She wakes up at 12 midnight every day and spends half an hour to dress up and put on her make-up before she heads to the Jurong Fishery Port to get her stock. Then, it is off to her Toa Payoh stall to work until the afternoon.
"Customers don't come to me just because of my appearance. Instead, they come to me because of my fair prices and fresh fish," she said.
Top images via Lianhe Wanbao.
If you like what you read, follow us on Facebook, Instagram, Twitter and Telegram to get the latest updates.