Follow us on Telegram for the latest updates: https://t.me/mothershipsg
The Mahjong Line has issued a public apology for butchering hundreds of years of Chinese history.
The American company, which was set up in November 2020, sells "American mahjong" sets.
Three designs of varying degrees of gaudiness are available on their site: the minimal, cheeky, and botanical line.
Sets go for either US$325 (S$429) or US$425 (S$560).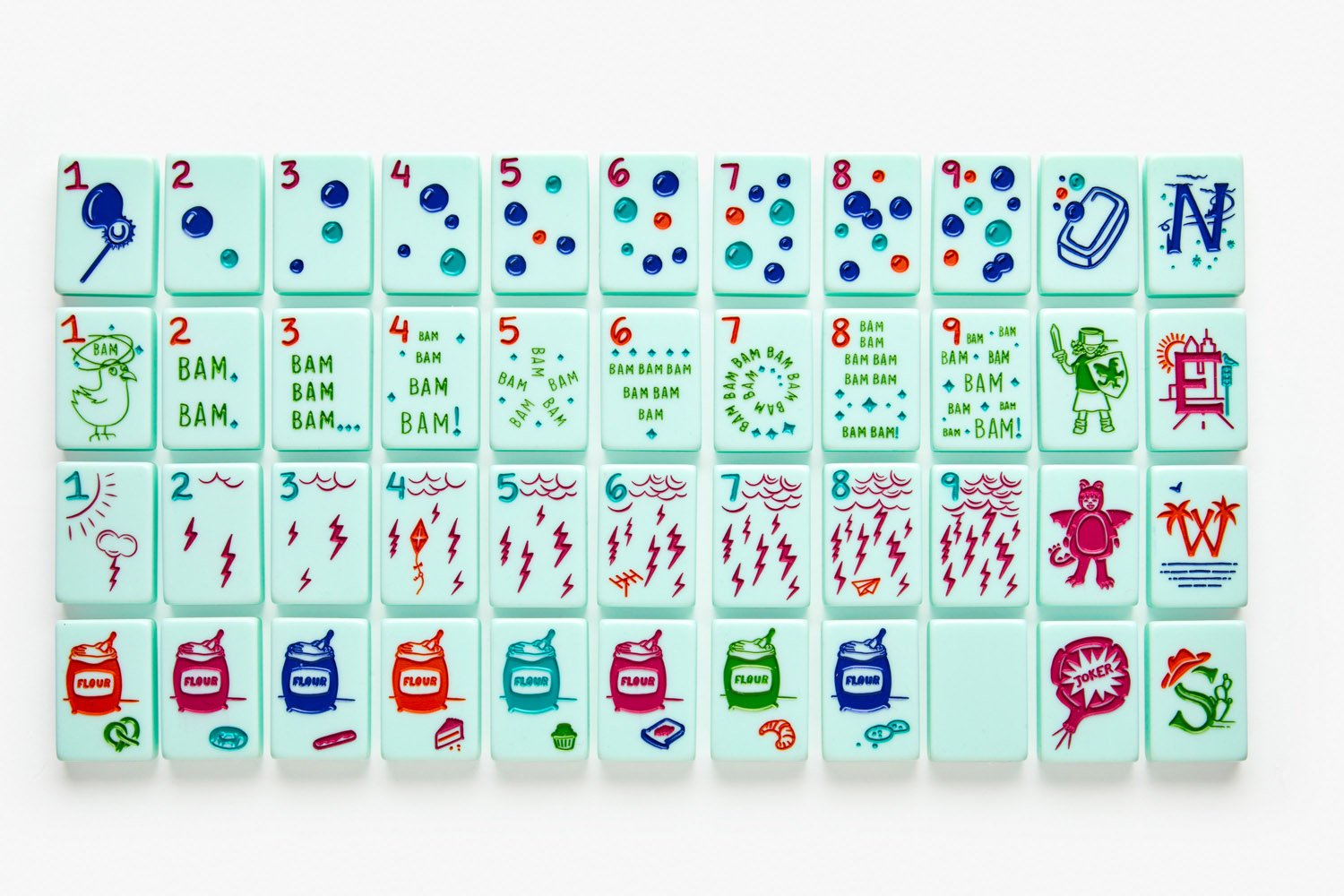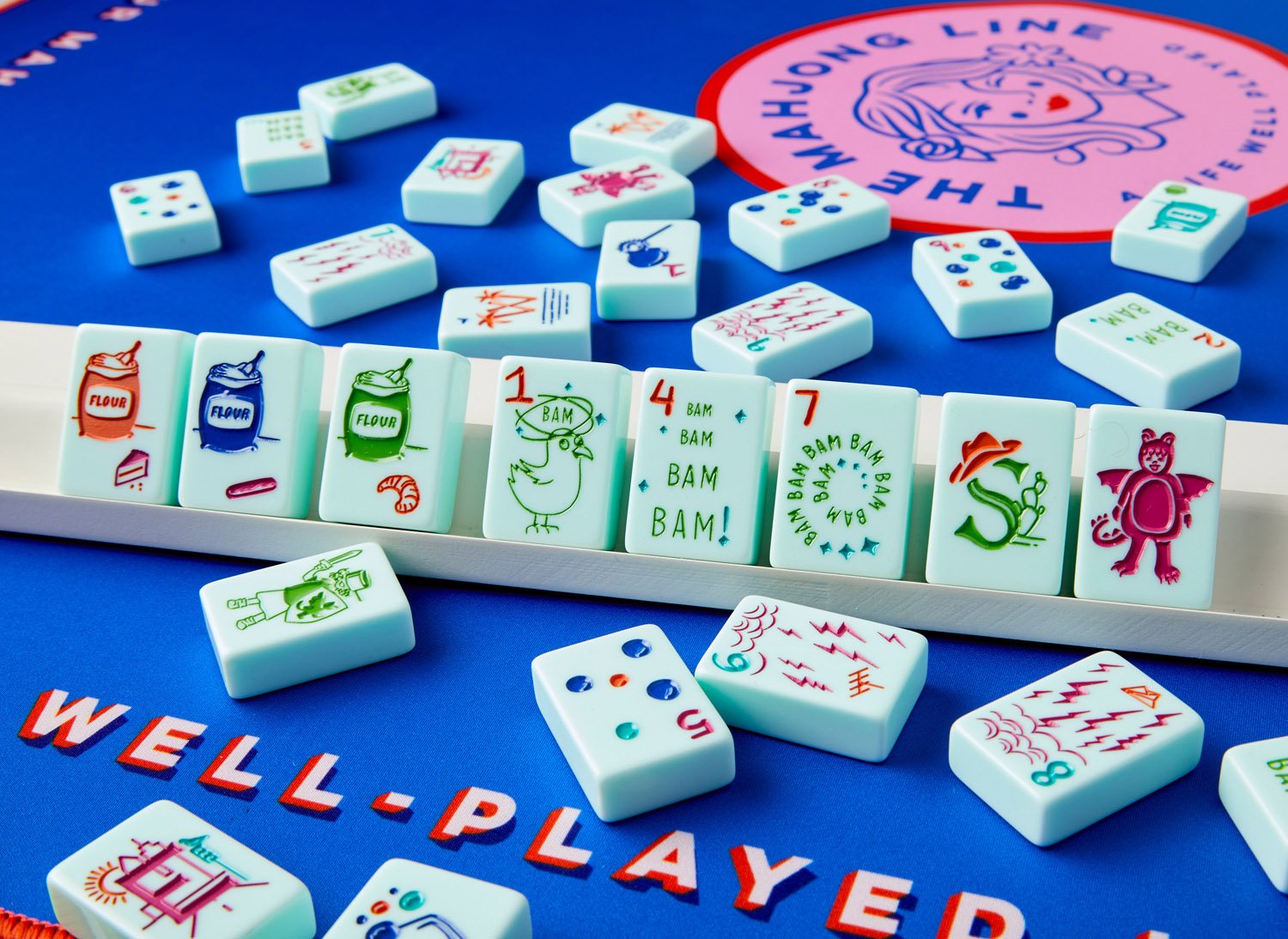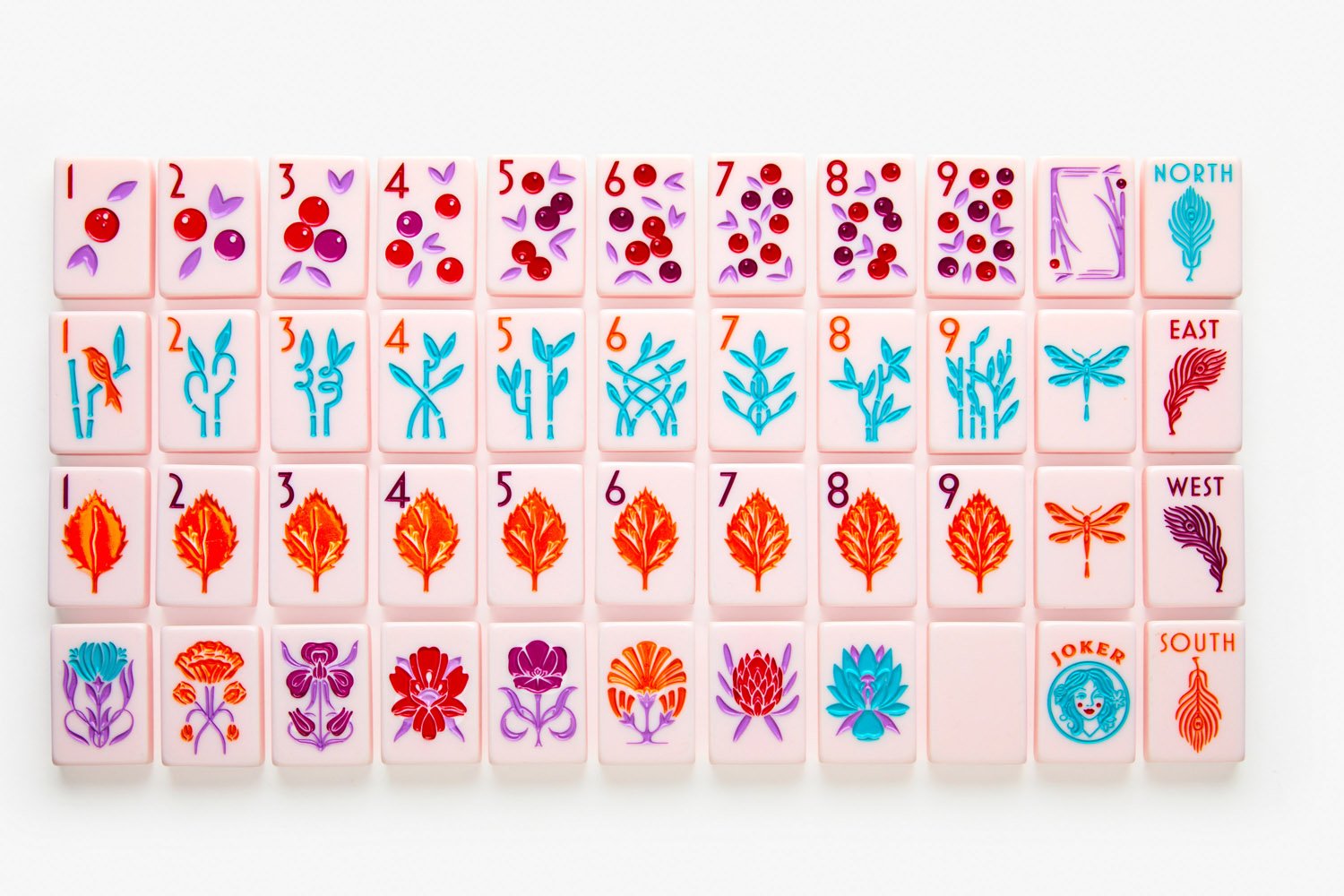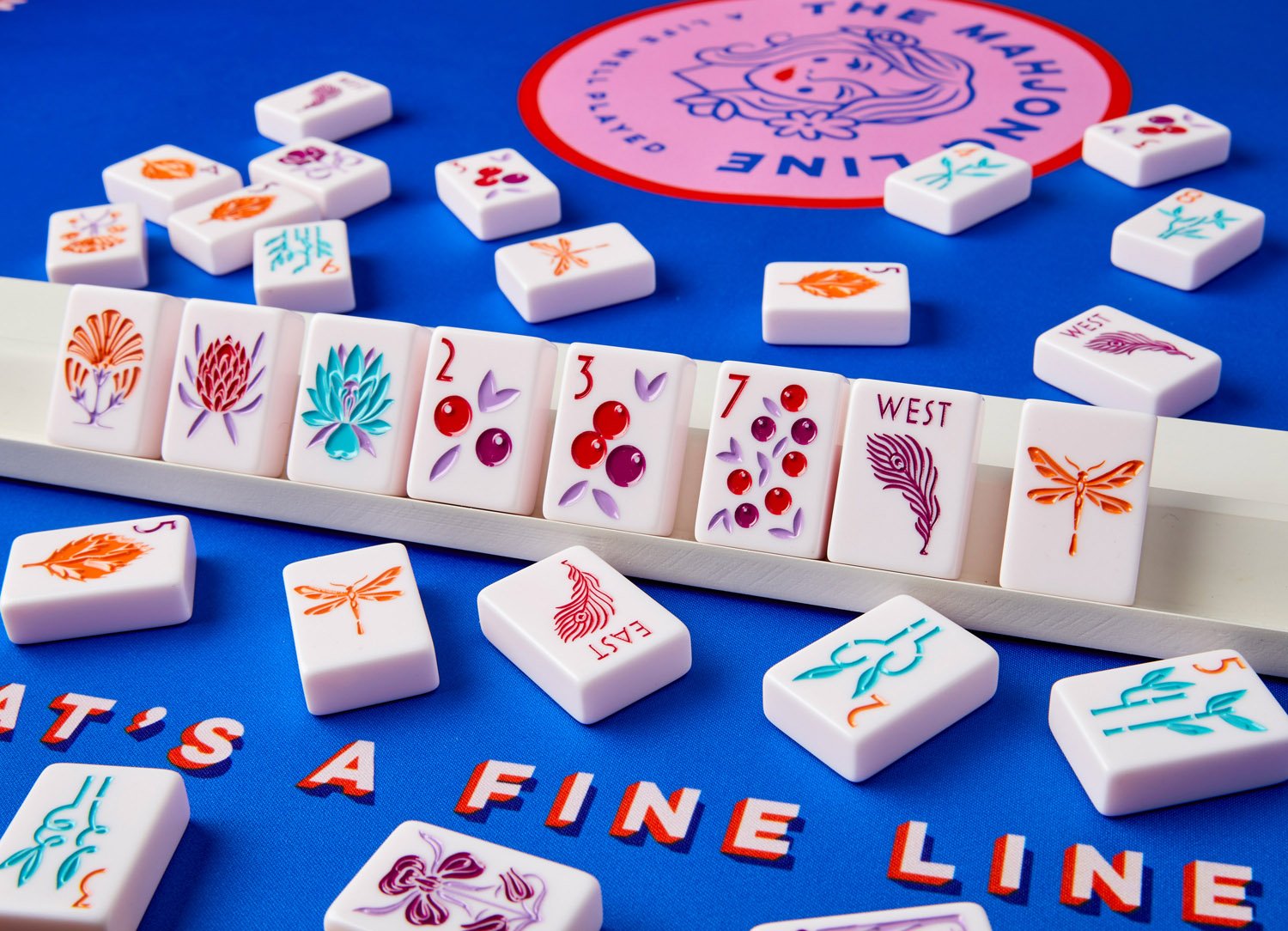 Backlash
A seasoned mahjong player might notice the absurdly thin tiles or shake their heads at the unrecognisable patterns, but even such design gaffes have been relegated to the side in view of more severe objections.
Many online have picked up on the condescending tone in which the company used to refer to the original game, and how the "rebranding" implies the superiority of "American mahjong".
It was also pointed out that the company was essentially exploiting Chinese culture for some fat bucks.
There's a Dallas-based "what if mahjong, but for white people?" company. In addition to the $325-425 price tag, the color palettes are jarring and ugly. Also calling a line "minimal" but stamping it with both symbols and numbers defeats the point: https://t.co/T17D8Psz5B pic.twitter.com/yWo3bxH6qo

— Karen K. Ho (@karenkho) January 4, 2021
While we're all on the topic of mahjong, would appreciate a signal boost for this @Goldthread2 story about how the art of true mahjong making in Hong Kong is dying. The Mahjong Line people make zero reference to Chinese culture, let alone to the centuries old history of mahjong https://t.co/LdV6IM9yw4

— Jasmine 陳郗敏 (@realjasminechan) January 5, 2021
This week's cultural appropriation spotlight go to Annie, Kate, and Bianca for whitewashing and profiting off a 400+ year old game dating back to 17th century Qing Dynasty. Please join us next week to see who SHOULDNT be wearing a Qi Pao/Ao Dai! #themahjongline https://t.co/OktyOF7zAn

— Jessica Xie (@jesssicaxie) January 5, 2021
Canadian actor Simu Liu has also chimed in with his thoughts:
My thoughts on this whole Mahjong debacle. Now let's move on to bigger and better things. pic.twitter.com/0JCVpYyZPX

— Simu Liu (@SimuLiu) January 6, 2021
Others highlighted problematic parts of the company's "About Us" page: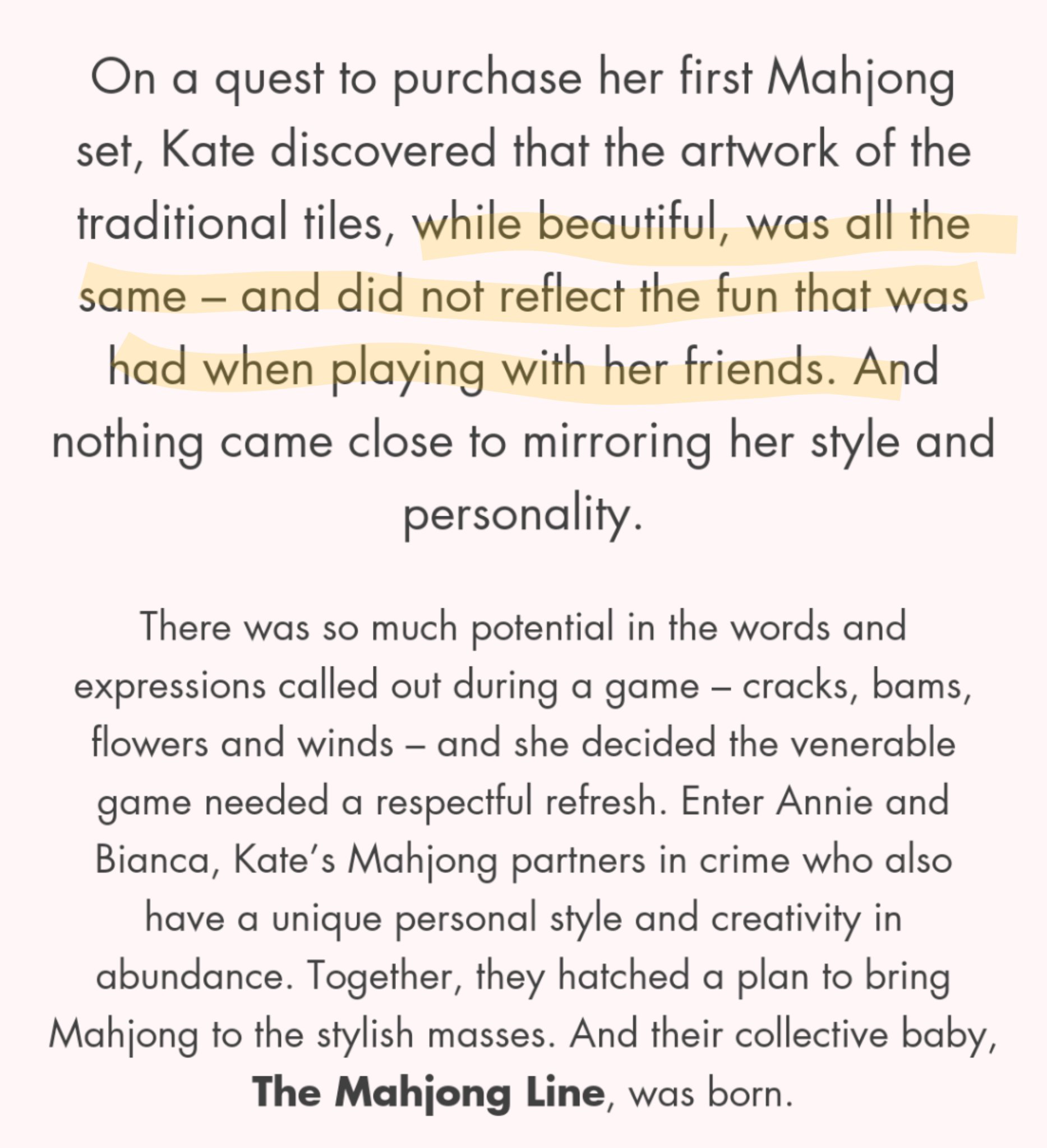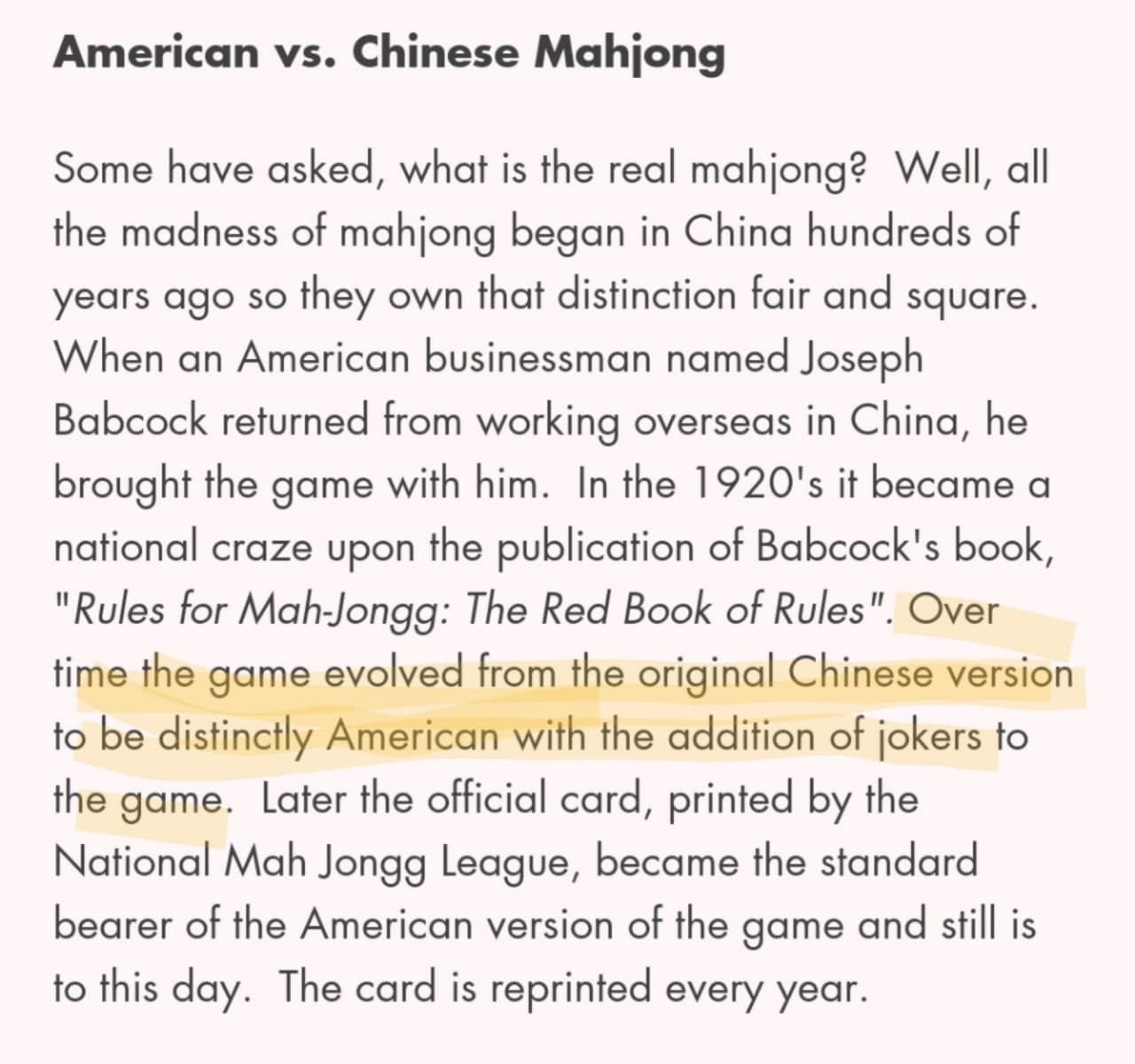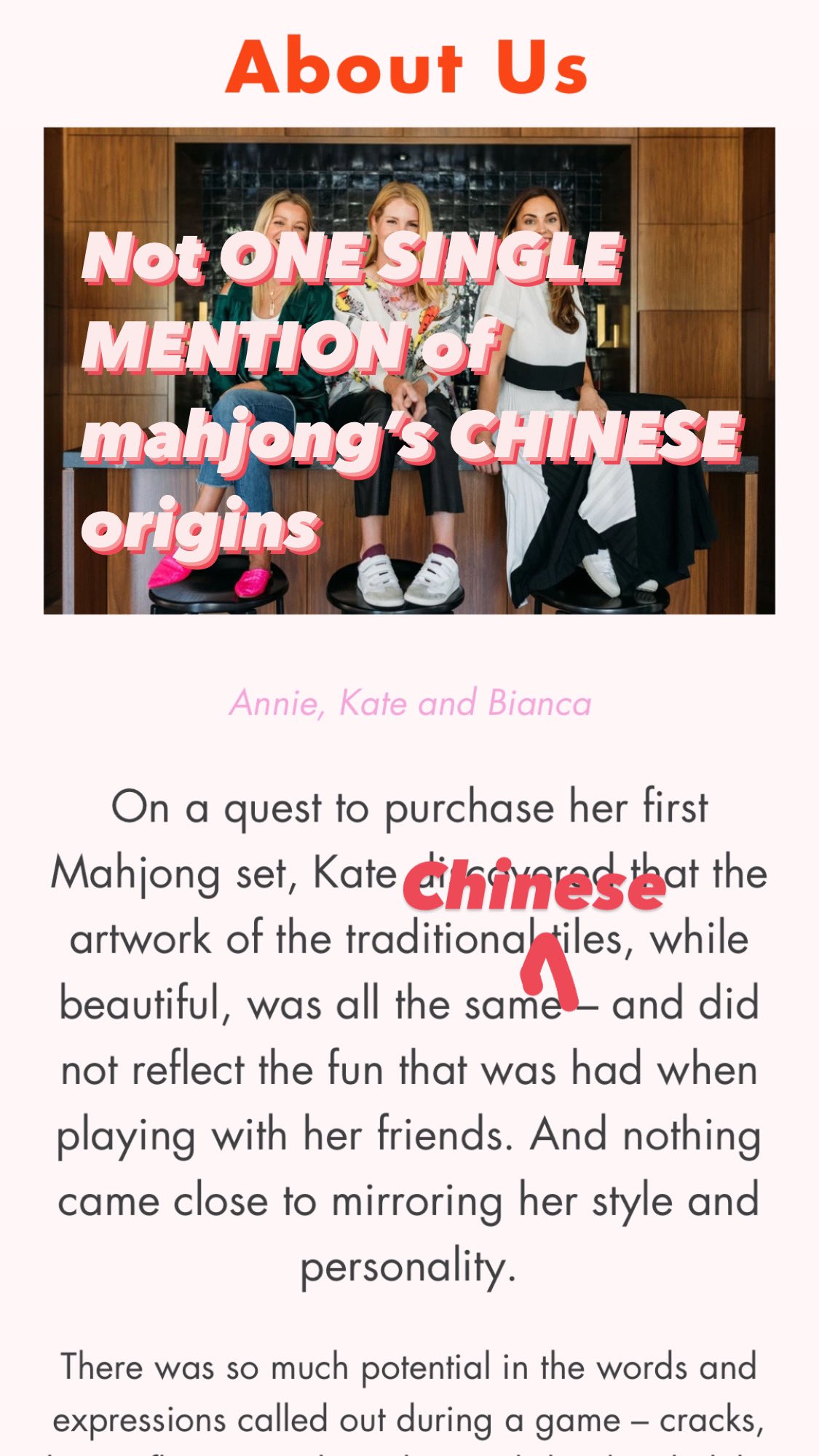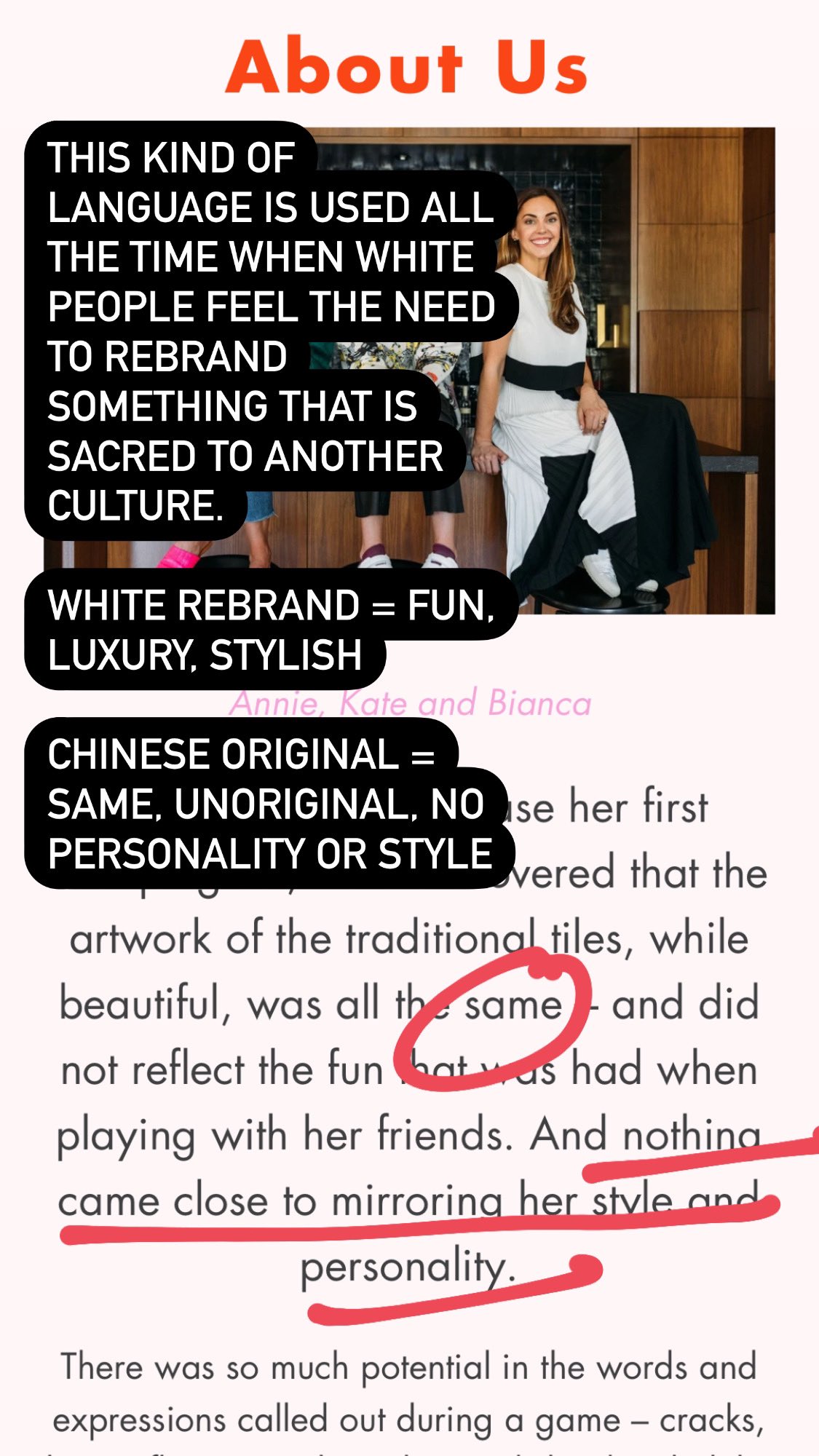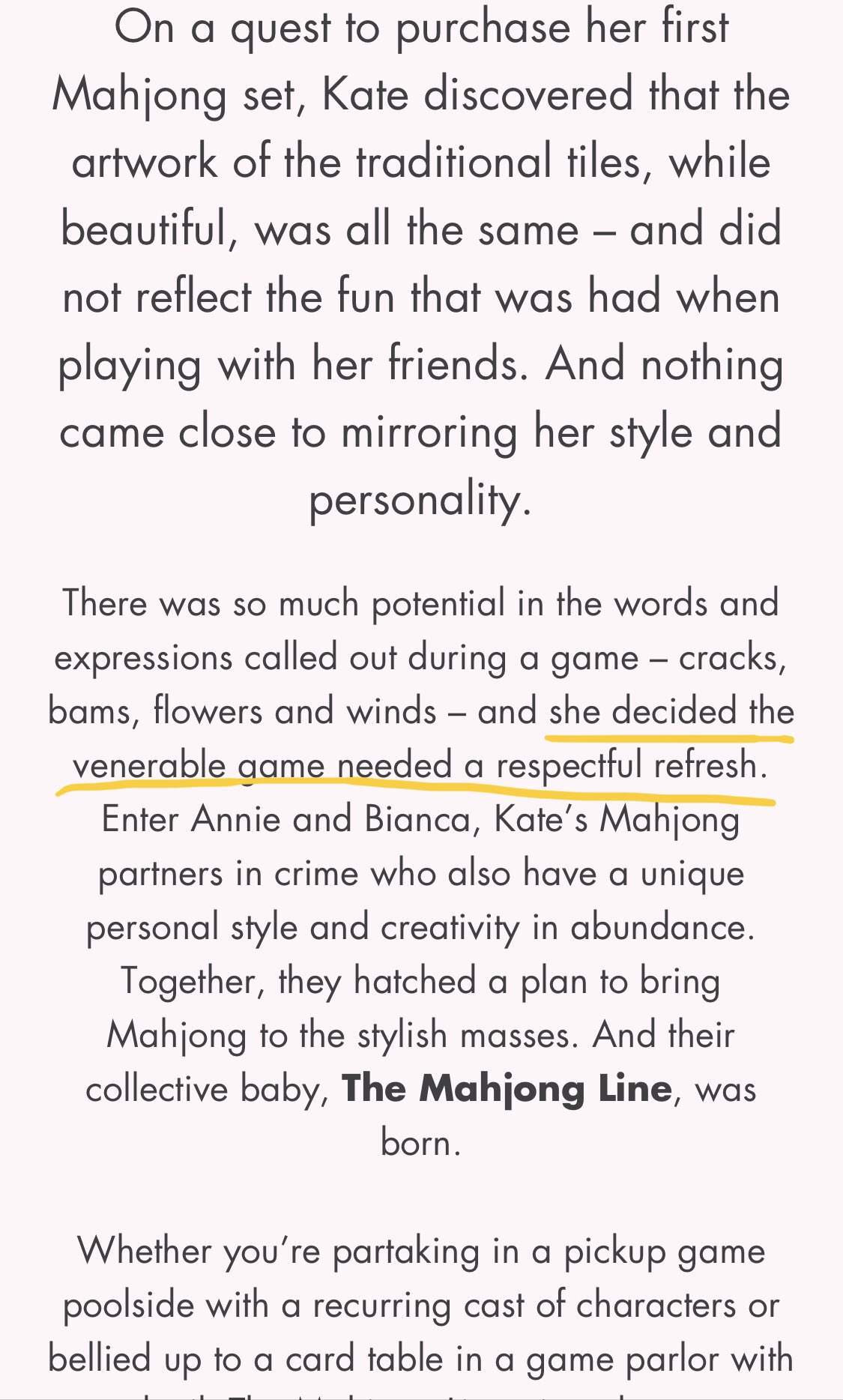 Apology
Since the backlash, The Mahjong Line has put out an apology on their Instagram page.
https://www.instagram.com/p/CJrpO-TniSB/
The "About Us" page has also been given a refresh with the same apology.
You can read it here:
"We launched this company in November of 2020 with pure intentions and a shared love for the game of American Mahjong, which carries a rich history here in the United States. Our mission is to combine our passion for art and color alongside the fun of the game while seeking to appeal to novices and experienced players alike. American Mahjong tiles have evolved for many decades and we'd like to be part of this evolution in the most respectful and authentic way possible.

While our intent is to inspire and engage with a new generation of American mahjong players, we recognize our failure to pay proper homage to the game's Chinese heritage. Using words like "refresh" were hurtful to many and we are deeply sorry.

It's imperative our followers know we never set out to ignore or misrepresent the origins of this game and know there are more conversations to be had and steps to take as we learn and grow. We are always open to constructive criticism and are continuing to conduct conversations with those who can provide further insight to the game's traditions and roots in both Chinese and American cultures."
Follow us on LinkedIn for more stories

Top image via The Mahjong Line, @joeyng/Twitter
Totally unrelated but follow and listen to our podcast here
If you like what you read, follow us on Facebook, Instagram, Twitter and Telegram to get the latest updates.