Follow us on Telegram for the latest updates: https://t.me/mothershipsg
An aquarium in Sendai, Japan has installed a rather unusual-looking attraction.
Sushi cylinders for aquarium eels
The Sendai Umino-Mori Aquarium has installed sushi-shaped cylinders for their eels to slide in and out of for a limited time, between Jan. 16 to Feb. 3, 2021.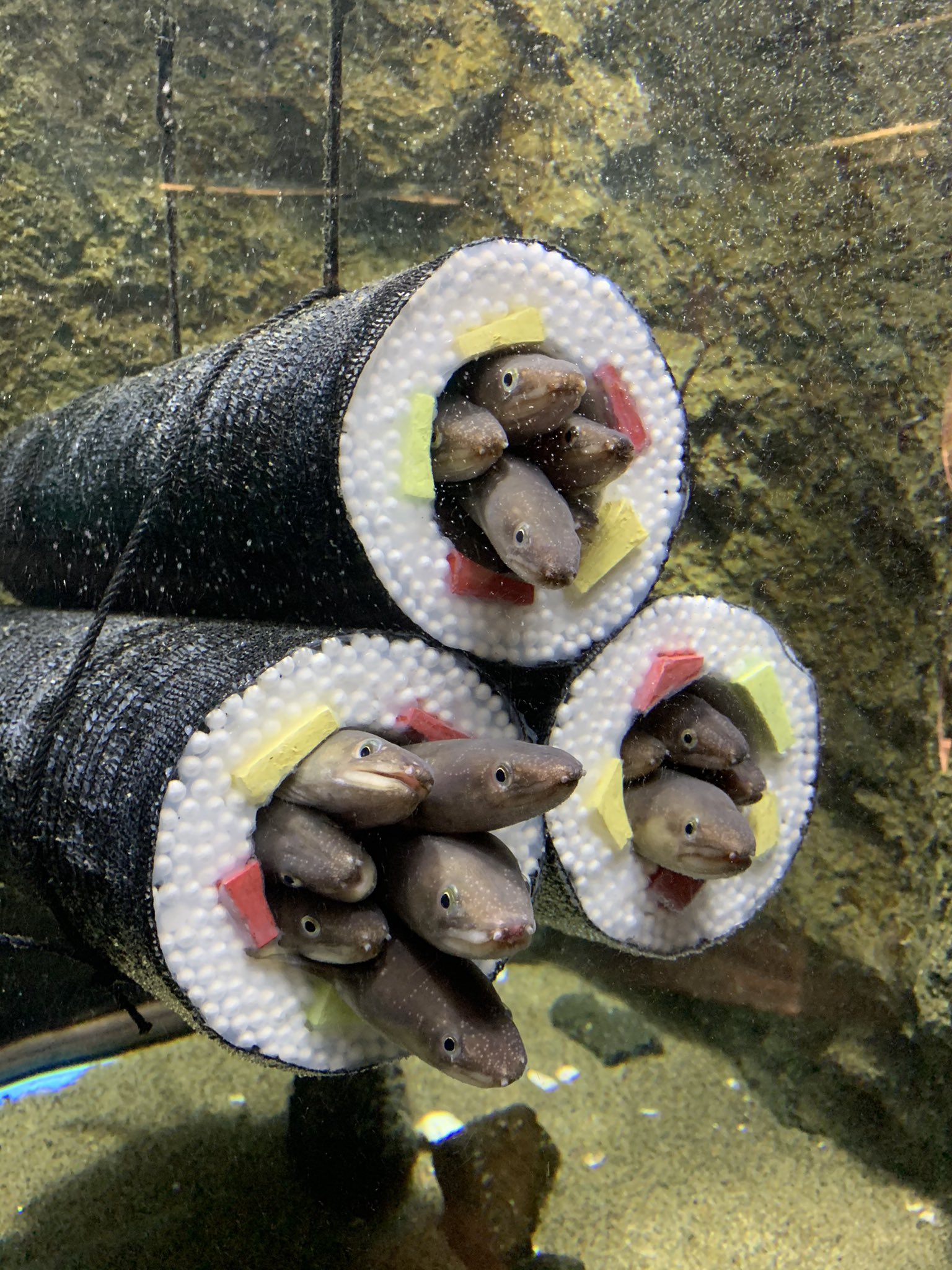 来月の節分を前に、仙台うみの杜水族館(仙台市宮城野区)では「恵方巻き」を模した筒から顔をのぞかせるアナゴが人気を集めています=22日午後 #恵方巻き #仙台うみの杜水族館 #アナゴ pic.twitter.com/O3vmdjPcPS

— 時事通信映像ニュース (@jiji_images) January 22, 2021
The cylinders are shaped like "ehomaki", a thick sushi roll often eaten during Setsubun, a festival in Japan marking the beginning of spring.
They are thought to bring good luck when eaten on the last day of winter.
Here's what the original attraction looks like:
【仙台うみの杜水族館】本日4日は立春。節分が終わり、恵方巻きになっていたアナゴたちも元の展示に戻りました(あまり変わっていない)。#s_uminomori #アナゴ pic.twitter.com/qqSglShxM8

— 仙台うみの杜水族館公式 (@sendaiuminomori) February 4, 2020
The sushi cylinders appear to be quite similar to the original attraction, besides the cosmetic upgrade.
The festive attraction was first introduced last year, and it was so popular that the aquarium brought it back again this year.
【仙台うみの杜水族館】2月3日は節分!ということでアナゴの恵方巻き(笑)水槽の登場です。
今年の恵方は西南西。アナゴ(ウナギ)は代表的な具材のひとつなんですよ〜#s_uminomori #恵方巻 #アナゴ pic.twitter.com/OA8TFPrKEs

— 仙台うみの杜水族館公式 (@sendaiuminomori) January 14, 2020
It seems that the sushi rolls got an upgrade from last year as well, with more eels being able to fit through the holes now.
Fan merchandise for ehomaki eels available
The attraction has gained so much popularity that the aquarium even released merchandise for it.
ちなみに昨年よりも具材増量だけではなく、ぬいぐるみの販売と恵方巻きパネルの製作、シーパラとの合同開催...様々なことが盛りだくさんです👹2021年のうみの杜の本気です👹ぬいぐるみはuminomori shop で販売しております!【数量限定】ですので、お早めにGETしてくださいね!!#s_uminomori pic.twitter.com/JxlJpDqqJe

— 仙台うみの杜水族館公式 (@sendaiuminomori) January 16, 2021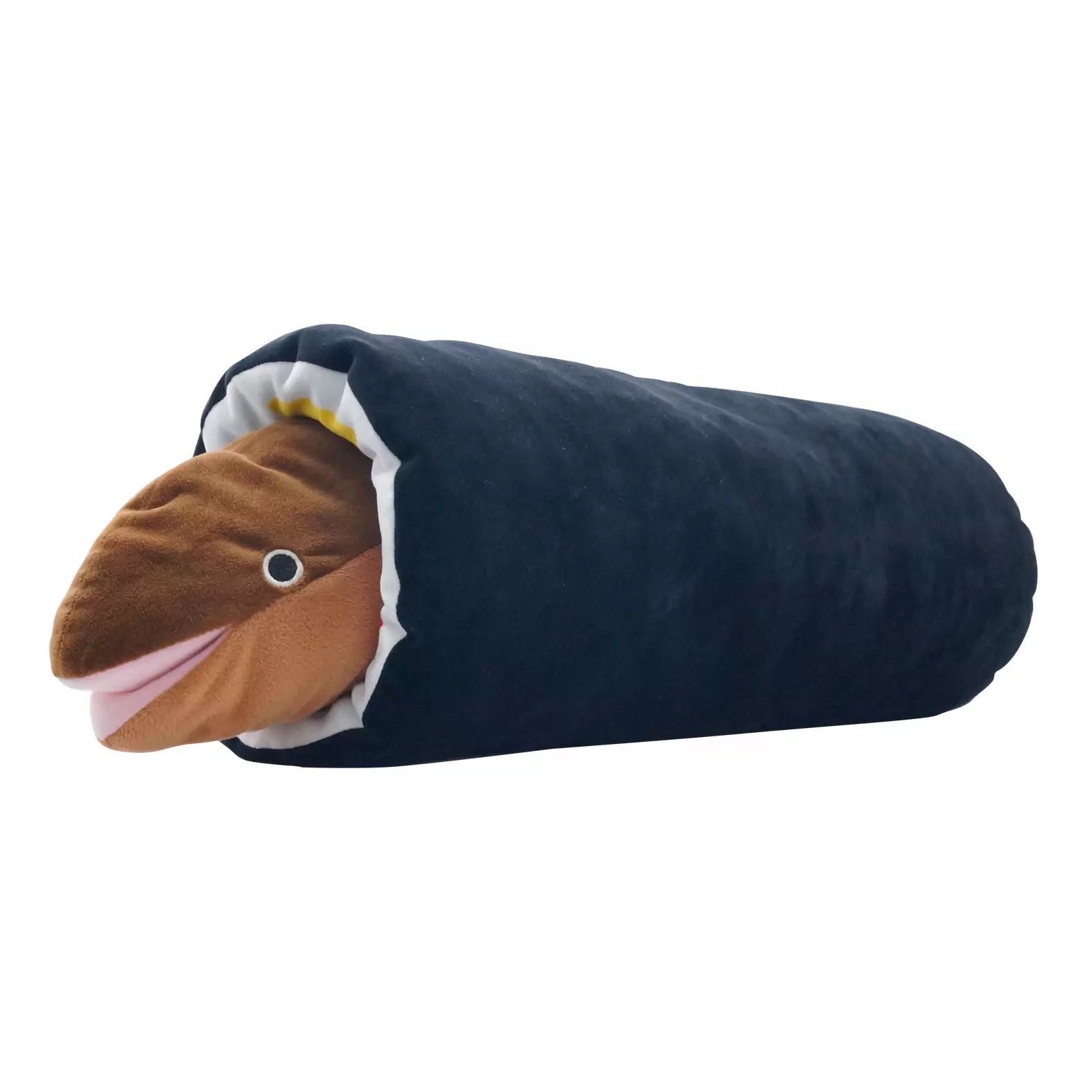 Nice.
Top image via Sendaiuminomori/Twitter
If you like what you read, follow us on Facebook, Instagram, Twitter and Telegram to get the latest updates.