Five men, aged 21 to 40, have been arrested for their suspected involvement in a case of rioting with a deadly weapon.
Police were alerted to the incident on Saturday, Dec. 19, 2020 at around 10:40pm.
A fight broke out between two groups of people along Eu Tong Sen Street.
Preliminary investigations revealed that the fight between the two groups had started due to a dispute in a nearby restaurant.
A total of three people were conveyed to the Singapore General Hospital.
A compilation of videos of the incident has since been circulating on social media.
In one video, multiple men can be seen yelling vulgarities, while a woman can be heard screaming.
The altercation resulted in what appeared to be blood stains on the ground.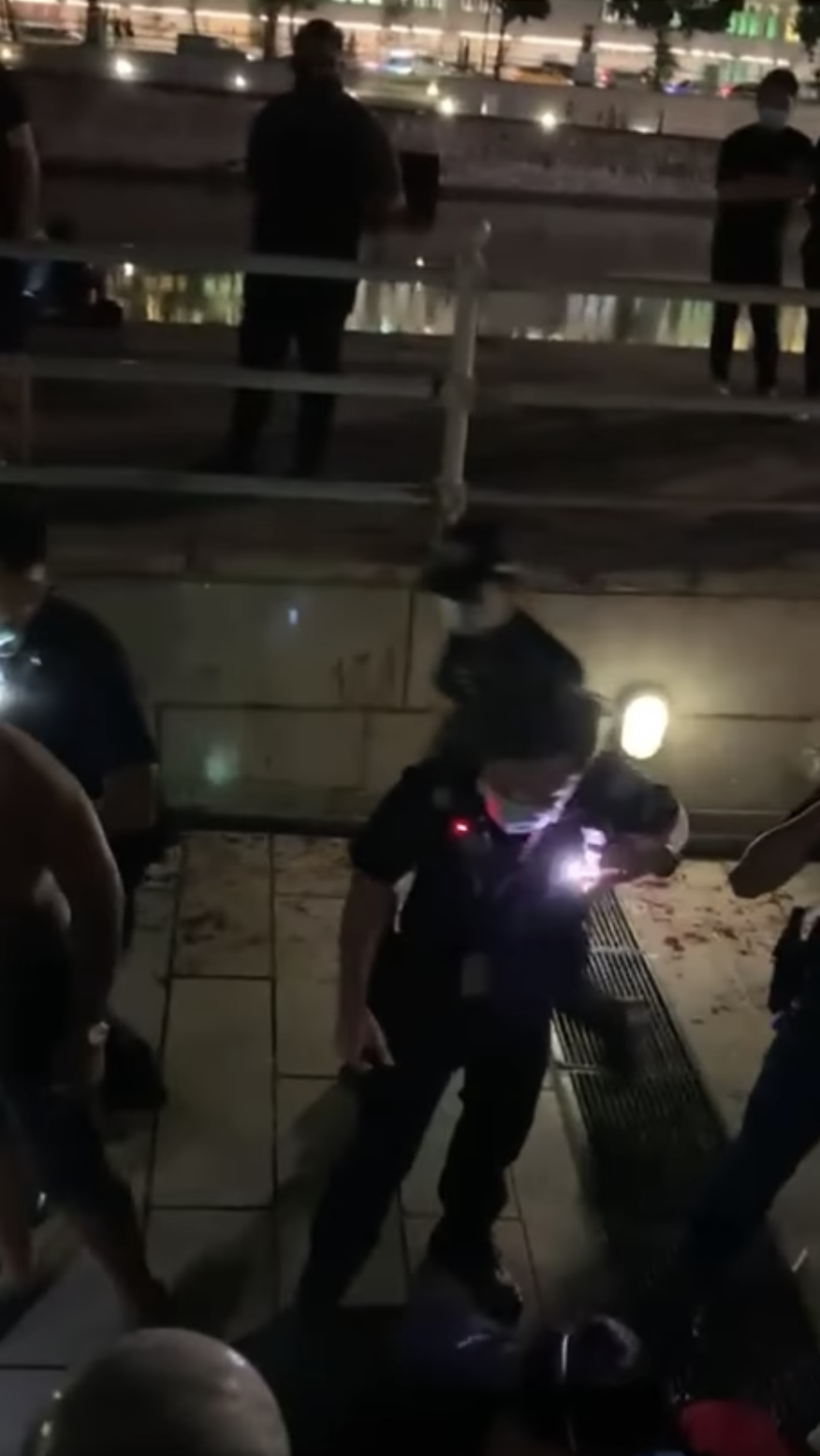 Two injured
The police found and attended to two injured persons at the scene when they arrived.
In one video, the police officers were seen trying to restrain one man as he put up a struggle.
The suspect from the two groups had fled the scene and members of the public provided assistance to the injured persons.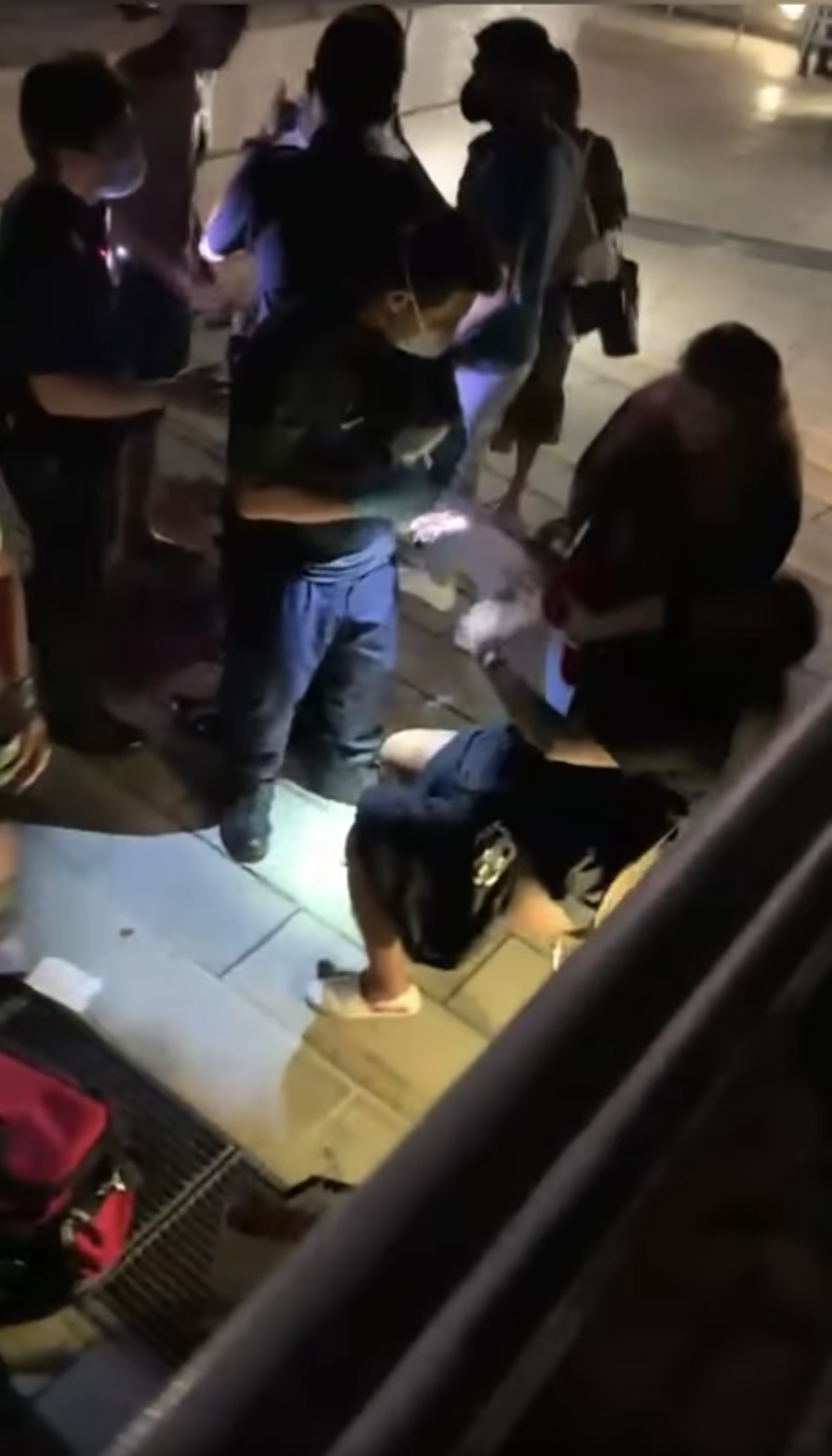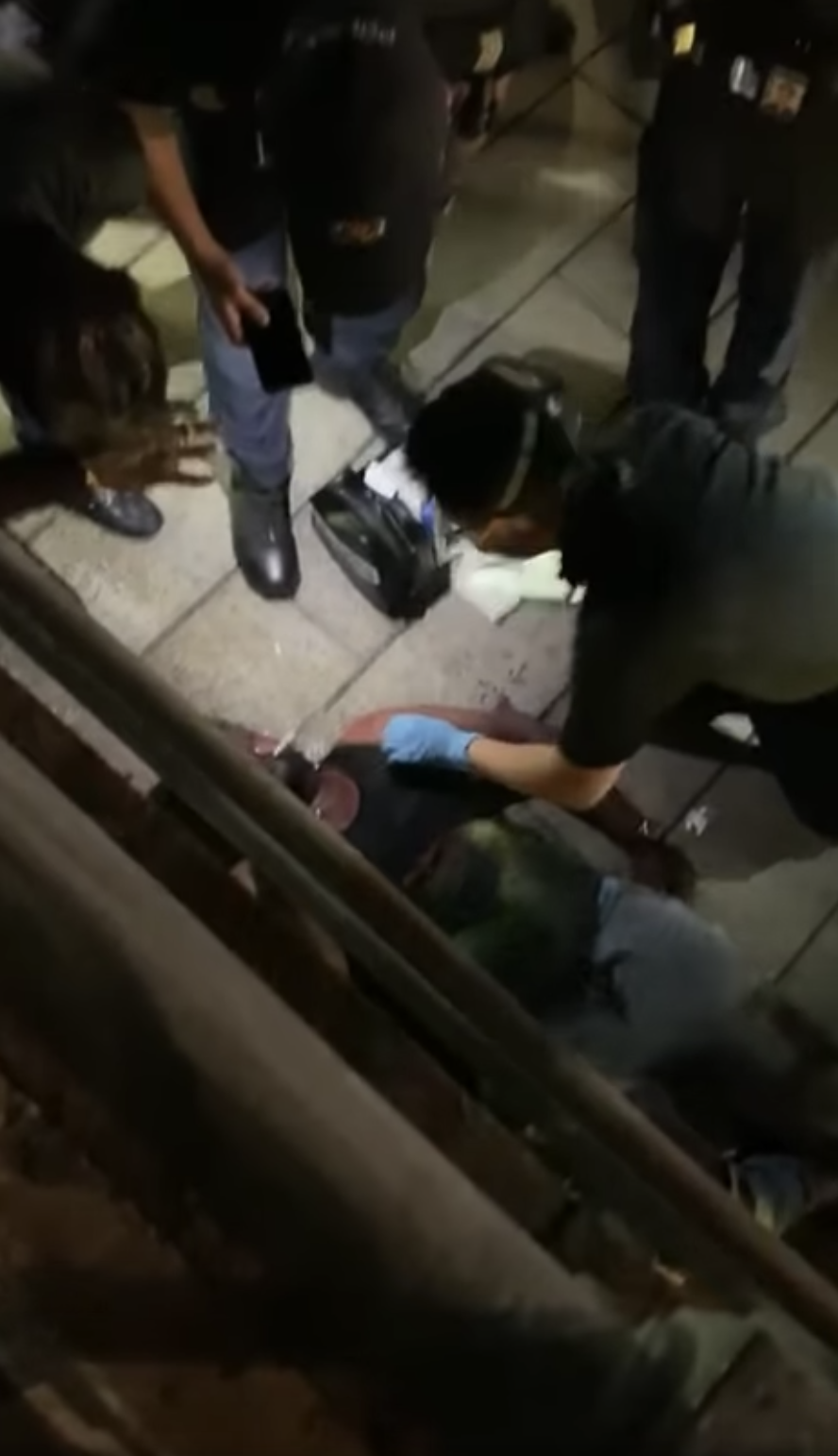 A 27-year-old woman and her 36-year-old male companion were conscious when they were conveyed to SGH.
Arrests
Separately, a 29-year-old man was arrested at the scene for disorderly behaviour during the course of police investigations.
The police later arrested a 40-year-old man near Carpenter Street for his suspected involvement in the fight.
He was injured and hiding in a dark corner of a back alley. He was conveyed conscious to the SGH.
As part of follow-up investigations, the Central Police Division and Criminal Investigation Department established the identities of some assailants who were involved in the fight using photos from CCTV cameras.
Four men, aged 21 to 34, were arrested within 16 hours following the incident.
A manhunt operation is ongoing to arrest the other suspects involved in the case.
Police investigations are ongoing.
The offence of rioting armed with a deadly weapon under Section 148 of the Penal Code carries a jail term of up to 10 years and caning.
Totally unrelated but follow and listen to our podcast here
Top photos via Navin Kumar on Facebook
If you like what you read, follow us on Facebook, Instagram, Twitter and Telegram to get the latest updates.