One nature lover in Singapore, Brice Li, who opened the public's eyes to the hidden gem of greenery that is Clementi Forest, has drawn up a new proposal for the forest's conservation.
500m boardwalk
Li first posted dreamy-looking footage of the misty forest at dawn, sparking much online interest at this once-overlooked piece of land.
The 85-hectare green space is bounded by King Albert Park, Clementi Road, Old Holland-Ulu Pandan Road and the main Rail Corridor, and lies in the heart of Clementi's residential areas.
On Nov. 28, Li shared to Facebook his idea of conserving the untouched forest.
He suggested for a 500m elevated boardwalk cum nature trail to be constructed in the forest.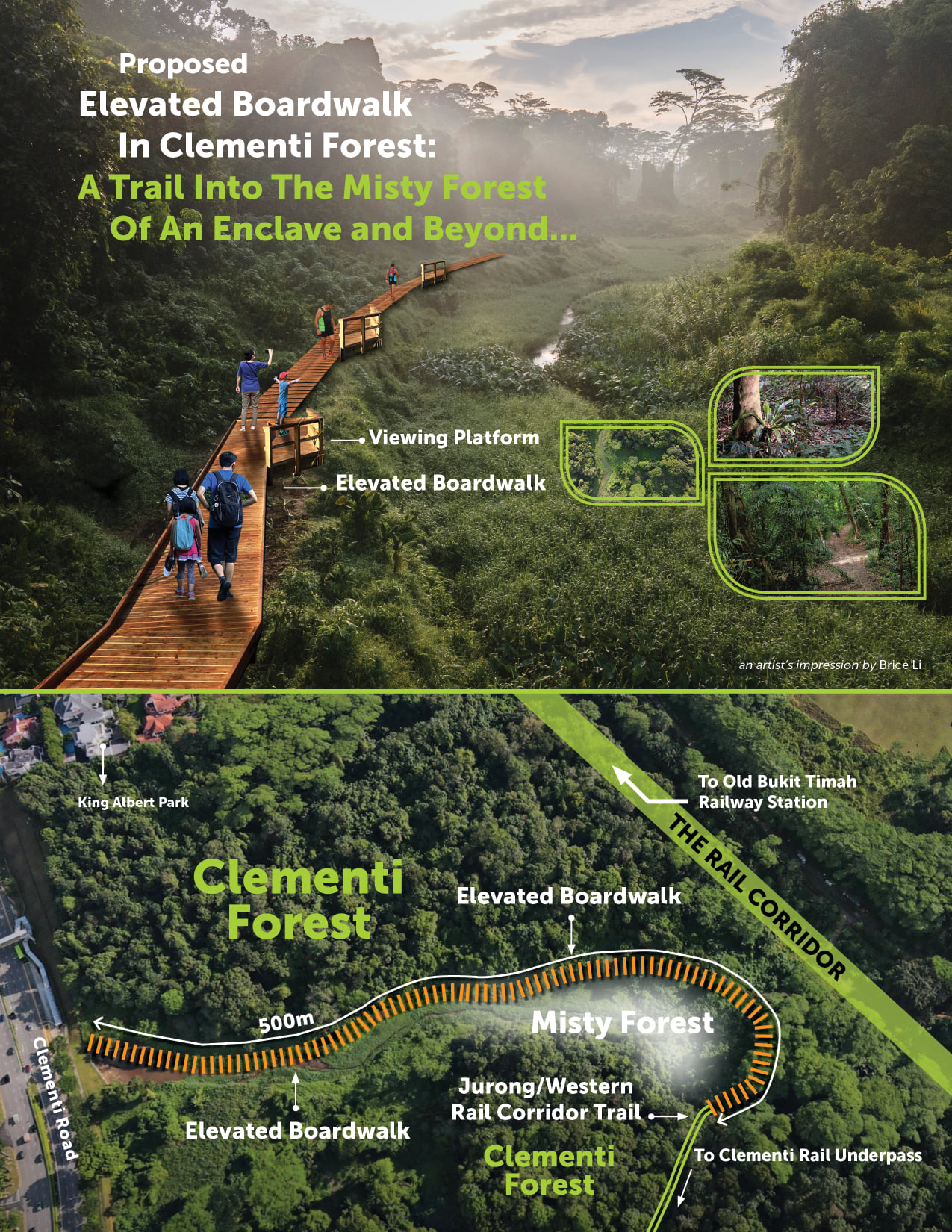 This boardwalk, he said, would start from Clementi Rd and run towards the Rail Corridor. It would give visitors perfect views of the forest's "most iconic sites — the dreamy mist-filled area surrounded by dense forestation".
The picture-perfect sight, Li said, is a mere 200m away from the main road.
Another route will then extend for 650m from the boardwalk, and head towards Maju Forest via the Clementi Rail Underpass.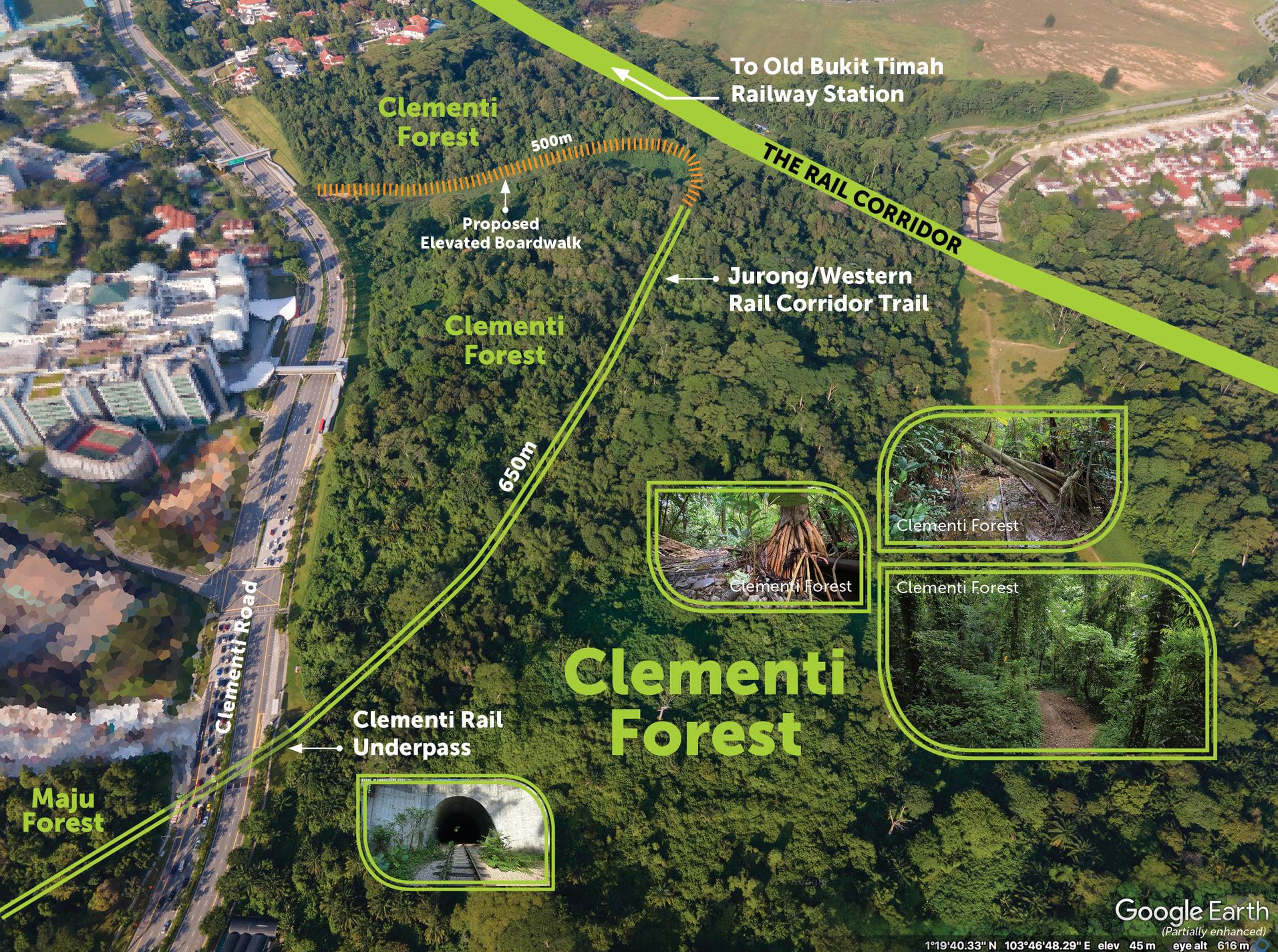 This route allows visitors to experience travelling through a mature secondary forest and observe the native flora and fauna, as well as enjoy the sight of the historical railway track — which has since been dubbed the "Lost Railway to Jurong".
Speaking to Mothership, Li also said that the proposed route for boardwalk to be built on is also the path that most hikers take when they enter the forest now.
The path can get really muddy or even flooded with water especially after heavy rain and this is why he proposed to build a boardwalk for more people to enjoy the beauty of the forest comfortably, Li adds.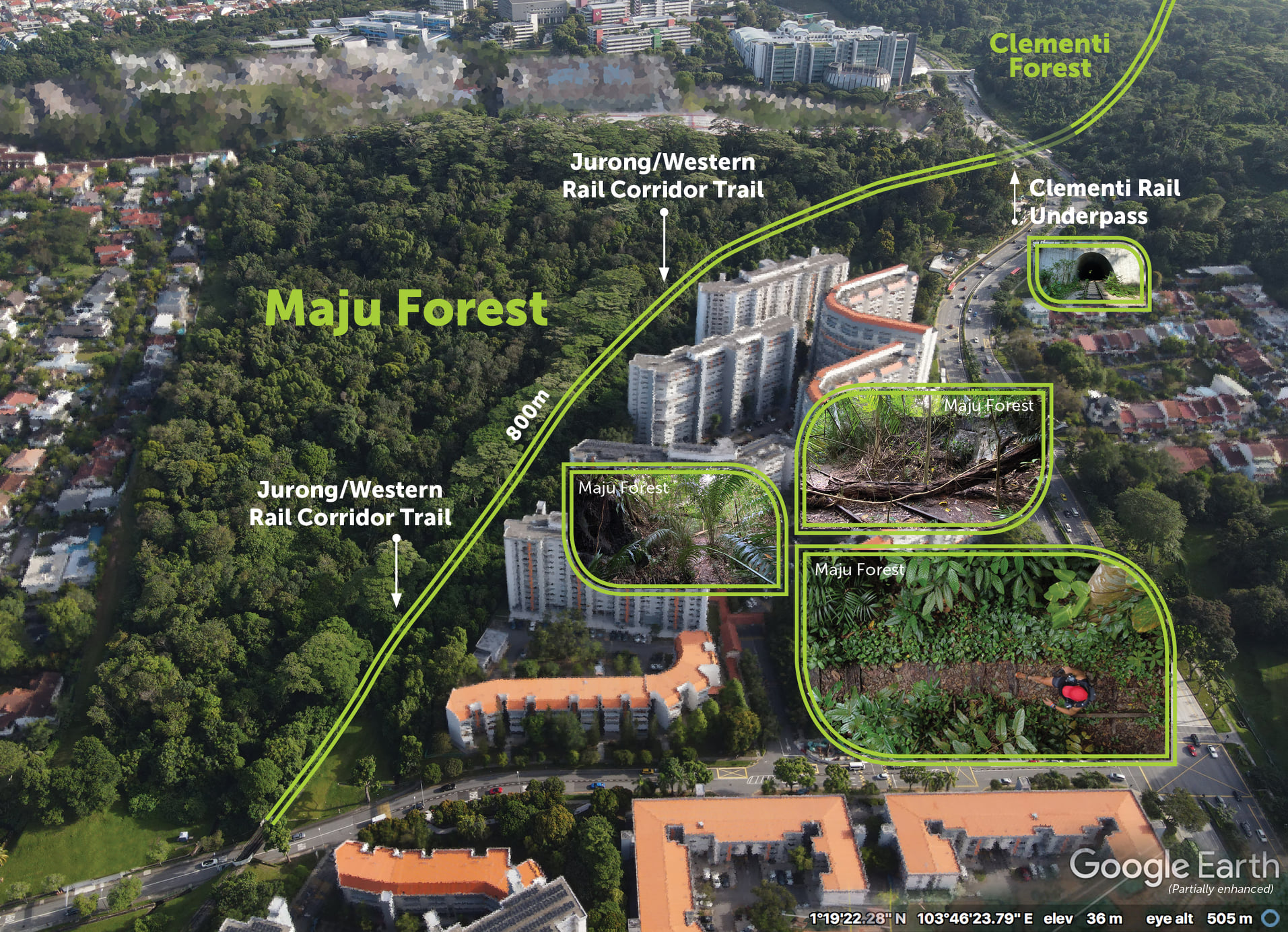 No plans for development at the moment: URA
Li said: "The rich biodiversity in this unique forest is really worth conserving for future generations."
He added that the proposal had been sent to various agencies such as the Urban Redevelopment Authority (URA), National Parks Board and Minister for National Development, Desmond Lee.
Previous news of Clementi Forest sparked many calls for its conservation, due to the area being designated for residential development, according to the URA's 2019 Master Plan.
However, URA has since told Mothership "there are no immediate plans for residential development at the site".
URA added that there is a need to balance both the needs for development and conservation in land-scarce Singapore.
This includes setting aside land for various housing choices, as well as green spaces.
"While there may be some sites which are needed for development, others do not have plans for quite some time to come, and we will ensure they remain green," the URA spokesperson said.
Any development plans for and around Clementi forest will involve necessary studies to take the biodiversity in the area into consideration and to reduce potential impact on the natural environment.
Totally unrelated but follow and listen to our podcast here
Top photo from Brice Li / FB
If you like what you read, follow us on Facebook, Instagram, Twitter and Telegram to get the latest updates.