Singapore Airlines (SIA) recently revealed its suite of experiences called "Discover Your Singapore Airlines," along with their price tags.
One of the experiences includes [email protected], which aims to bring the Singapore Airlines in-flight experience to customers' homes.
The packages cost S$288 for a business class meal at home, or S$448 for a similar experience with a first class menu.
Both packages are meant for two pax.
The dining experience is created by world-renowned International Culinary Panel chefs from France, India, Australia and Japan.
10 orders in 30 minutes
SIA received 10 orders within 30 minutes when the service went live on Oct. 5, divisional vice-president for in-flight services and design Betty Wong said at a media session on the same day.
56 per cent of the orders were for the first-class menu.
72 per cent of the orders also opted for extra services, including the use of limited-edition products like the Wedgwood and Narumi dining ware or the Book-the-Chef experience, where one can enjoy the services of a private chef who will re-heat, plate, and serve the meal for customers in their homes.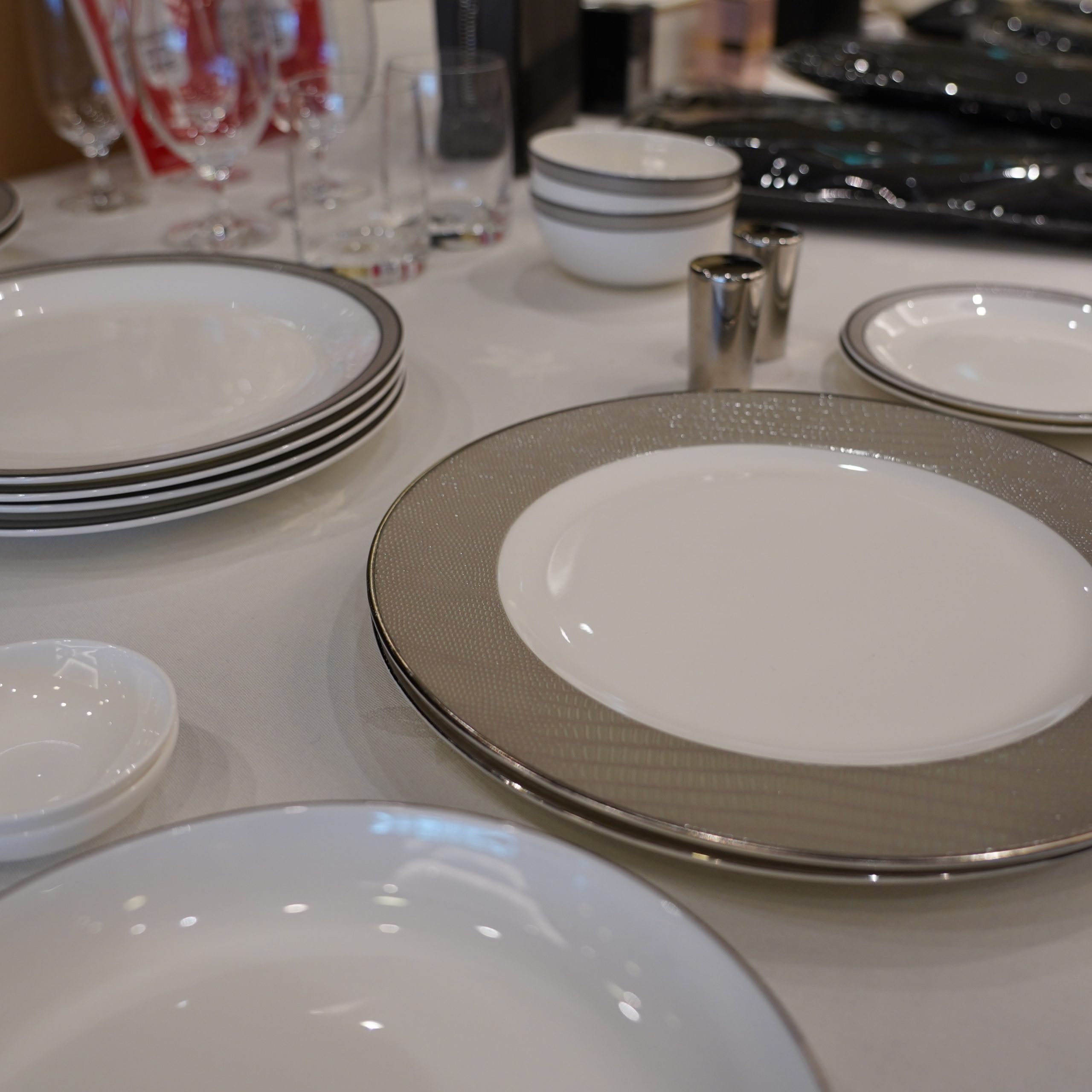 Here's a non-exhaustive look at the different menus served on exclusive dining ware:
Singapore - Paris First Class Menu by Georges Blanc
Caviar: Chilled Oscietra Caviar served with blinis, creme fraiche and chives.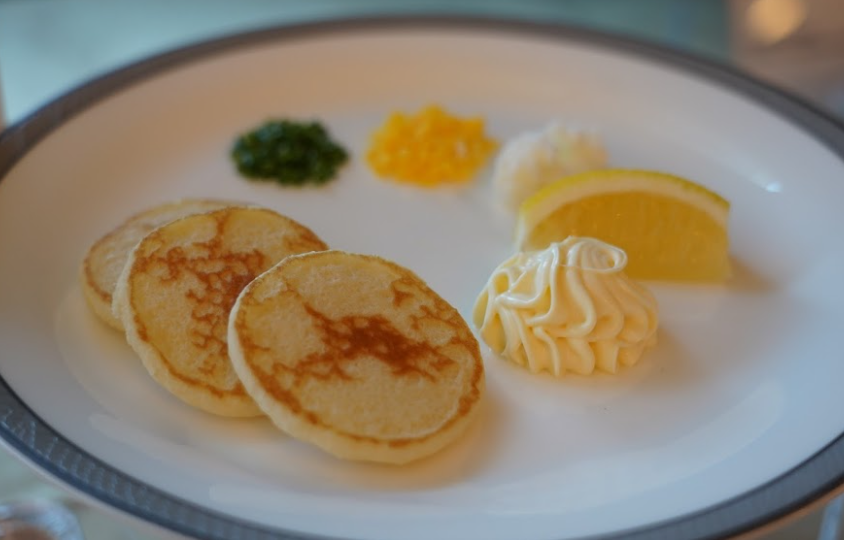 Appetiser: Chestnut Veloute Soup served with Black Truffles.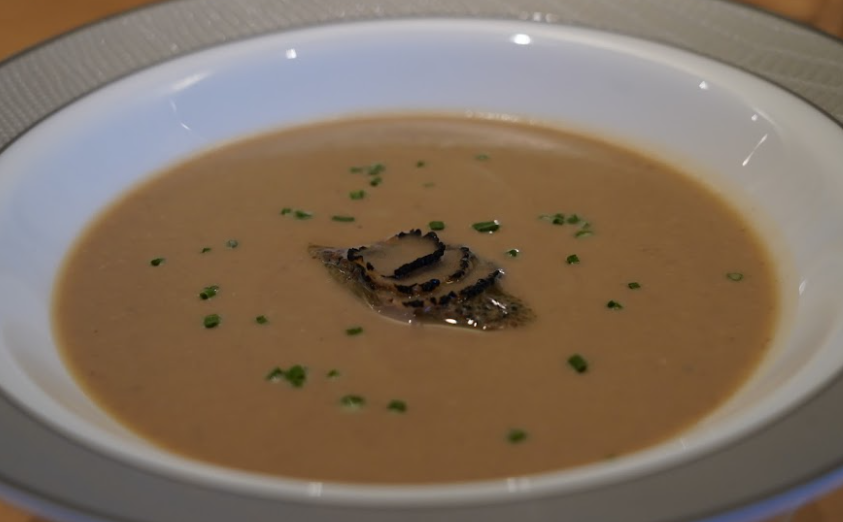 Appetiser: Poached Lobster served with macedoine vegetables, shaved parmesan, and coriander pesto.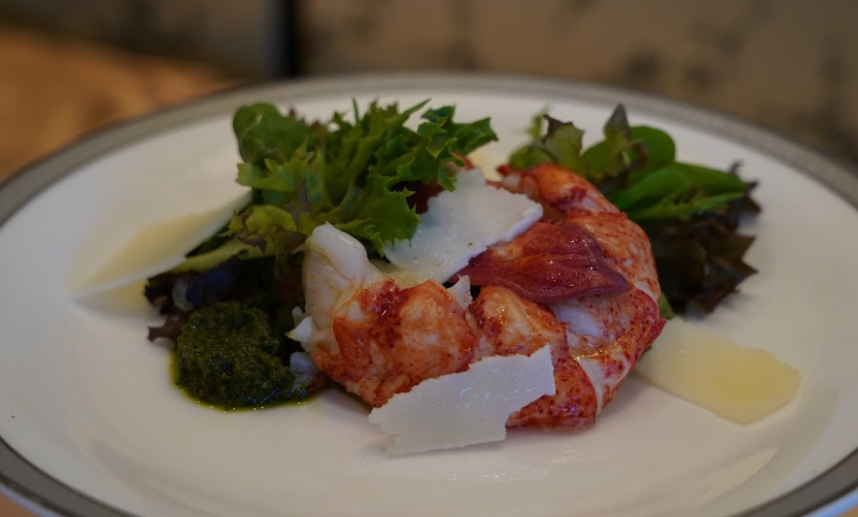 Main course: Halibut Fillet with Sauce Vierge served with sauteed mushrooms, roasted tomatoes, and potato halibut mash.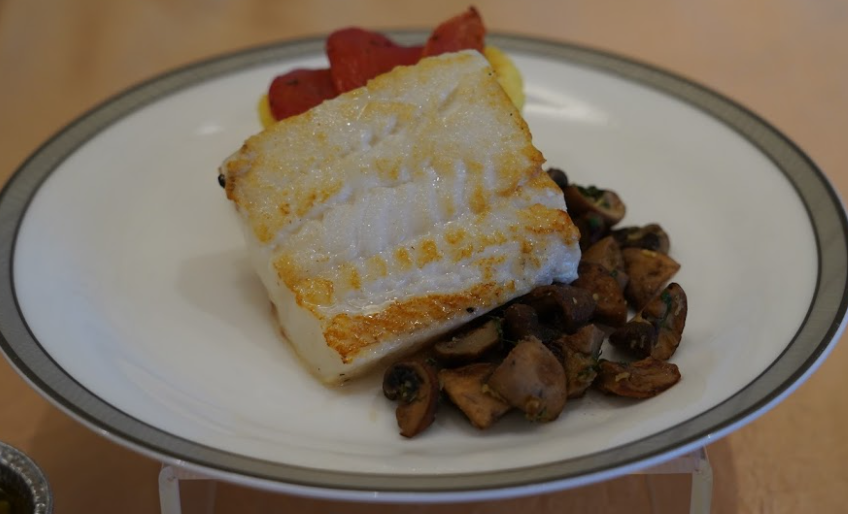 Main Course: Roasted Free Range Chicken Breast served with morel polenta, cherry tomatoes and zucchini, aspraragus and morel cream sauce.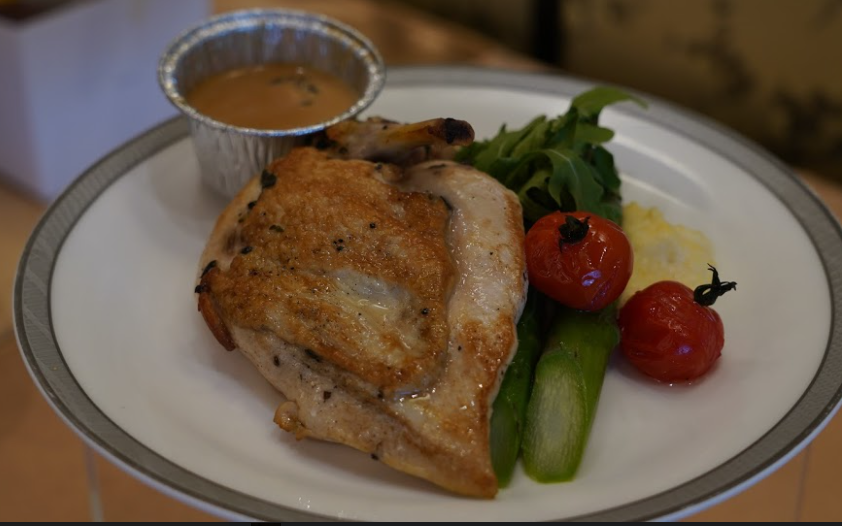 Singapore - Paris Business Class Menu by Georges Blanc
Main Course: Braised Pork Cheeks in Red Wine served with baby onions and potato savoy cabbage colcanon.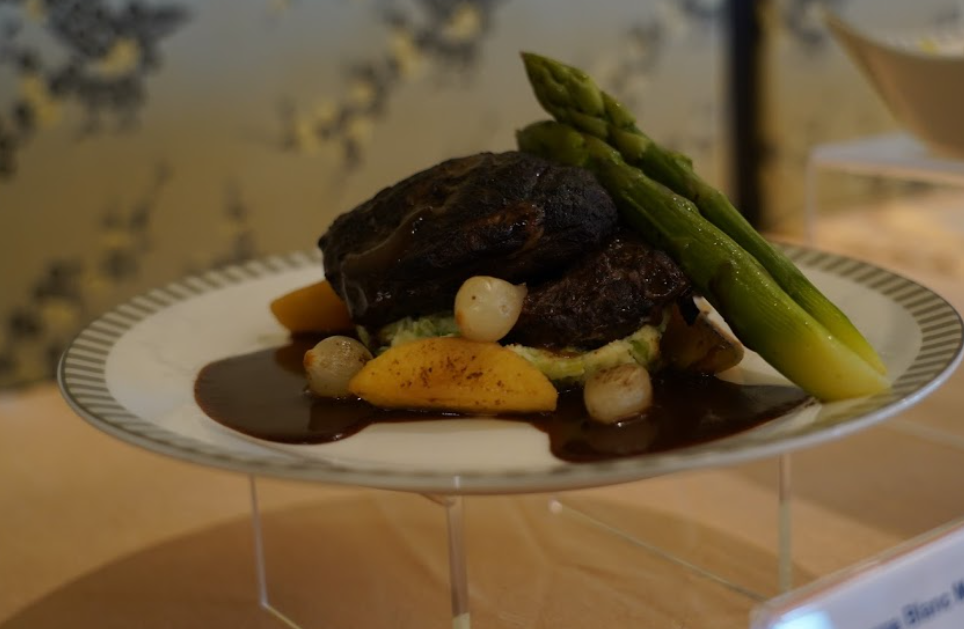 Main course: Seafood in Saffron Nage served with prawns, mussels, scallops, and mushrooms.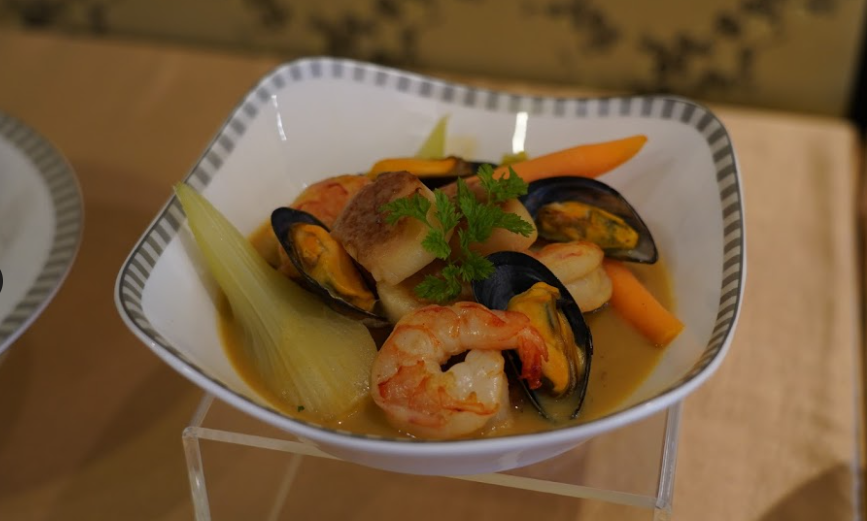 Dessert: Mango, Lime and Mint Cheesecake.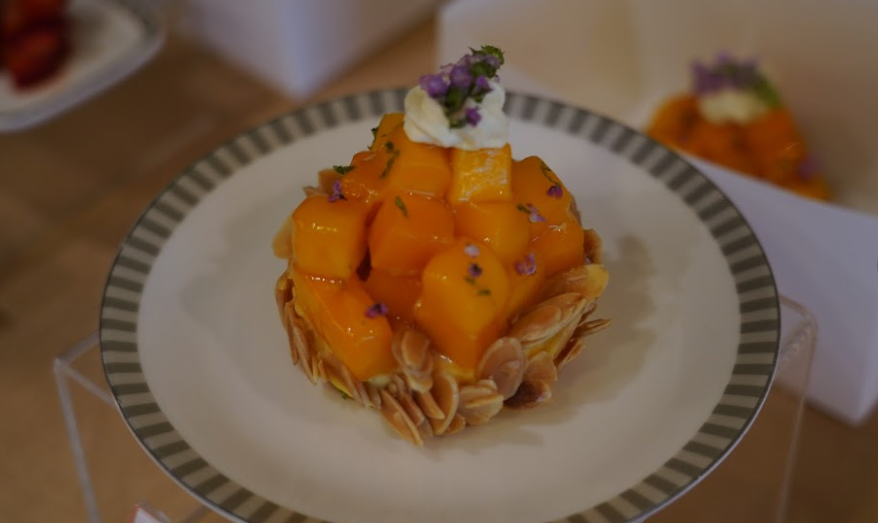 Dessert: Rum Baba, Yeast Cake soaked in syrup, rum-vanilla filled pipette and vanilla cream.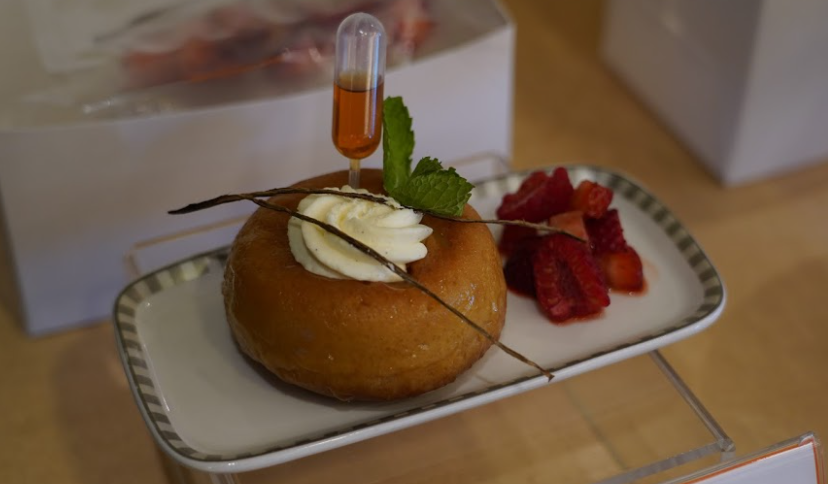 Singapore - Sydney First Class Menu by Matt Moran
Appetiser: Balik-Style Smoked Salmon served with orange-beetroot jelly, confit of orange, avocadio and lime creme fraiche.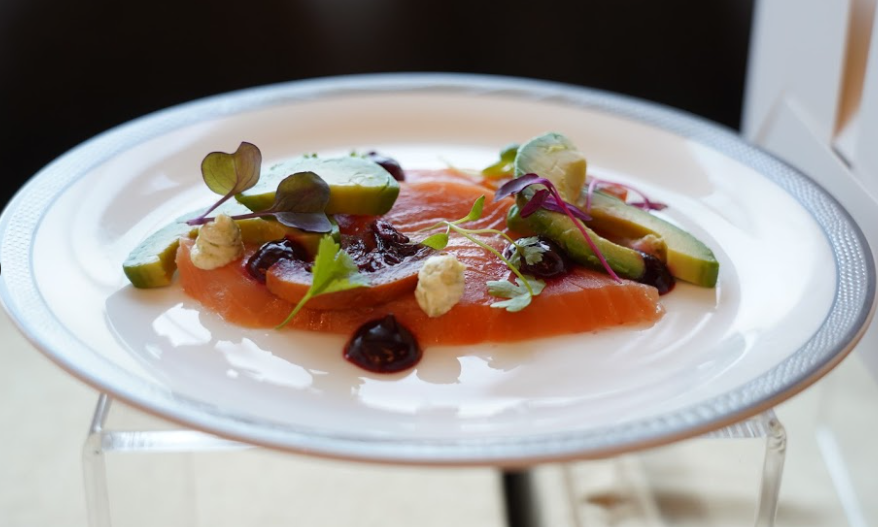 Main Course: Seared Lamb Loin with Natural Jus and Anchovy Fillet served with onion soubise and roasted sunchoke.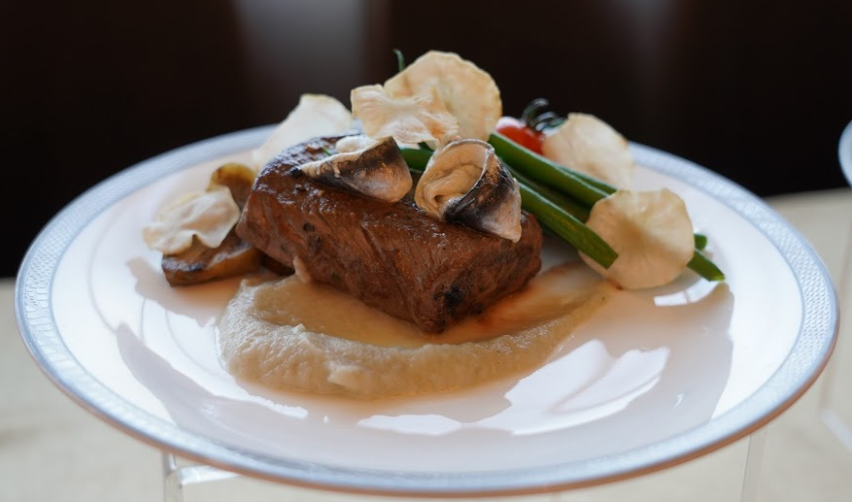 Main course: Confit Duck Leg with Pork Sausage Cassoulet served with white beans, carrots, tomato, and mesclun leaves.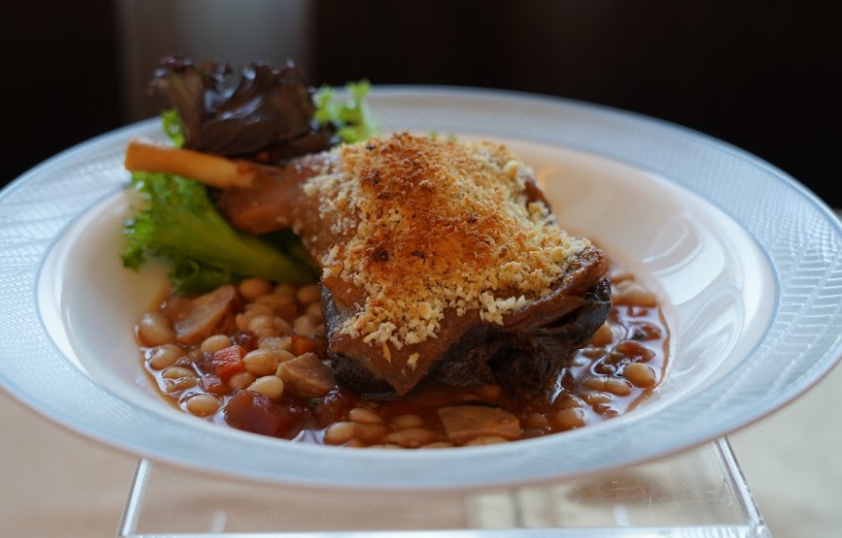 Main course: Roasted Lobster in Spicy Bisque Sauce served with chard, pickled artichoke, and cherry tomato confit.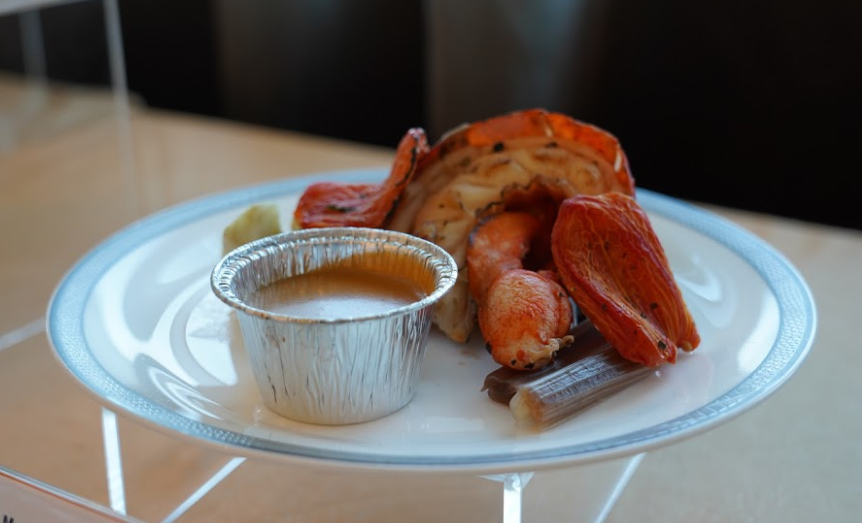 Desserts: Apple Crumble, Seasonal Berries, and Passionfruit Sauce.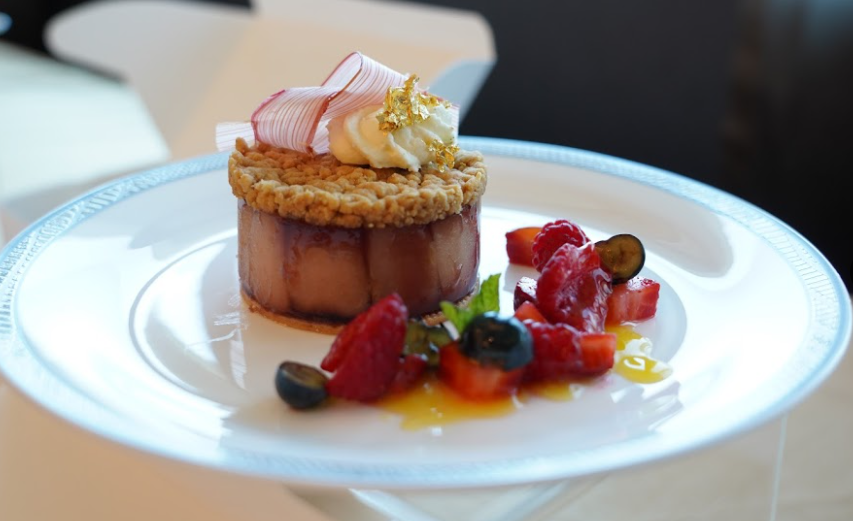 Singapore - Sydney Business Class Menu by Matt Moran
Appetiser: Smoked Salmon on Nicoise Salad served with olive tapenade and pesto.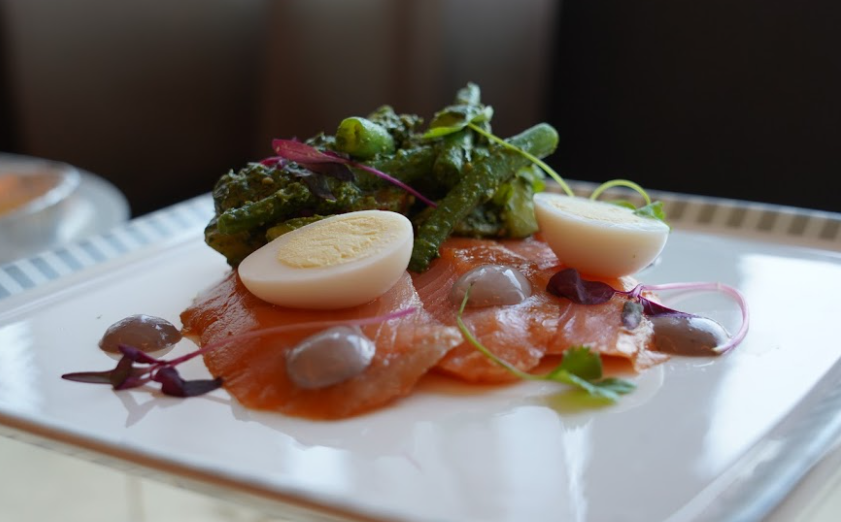 Main course: Roasted Lamb Loin Garlic Veloute served with braised white beans, confit artichoke, and pickled witlof.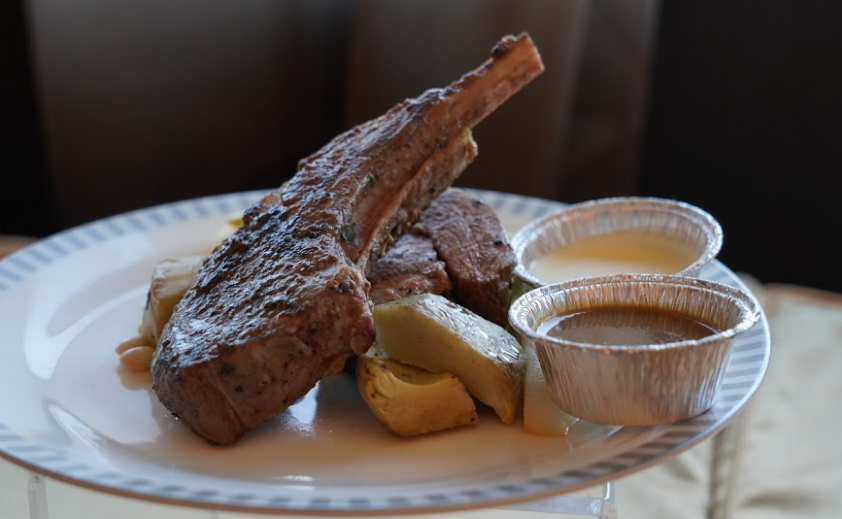 Main course: Braised Beef Cheek served with crushed parsnip, roasted carrots, and broccolini.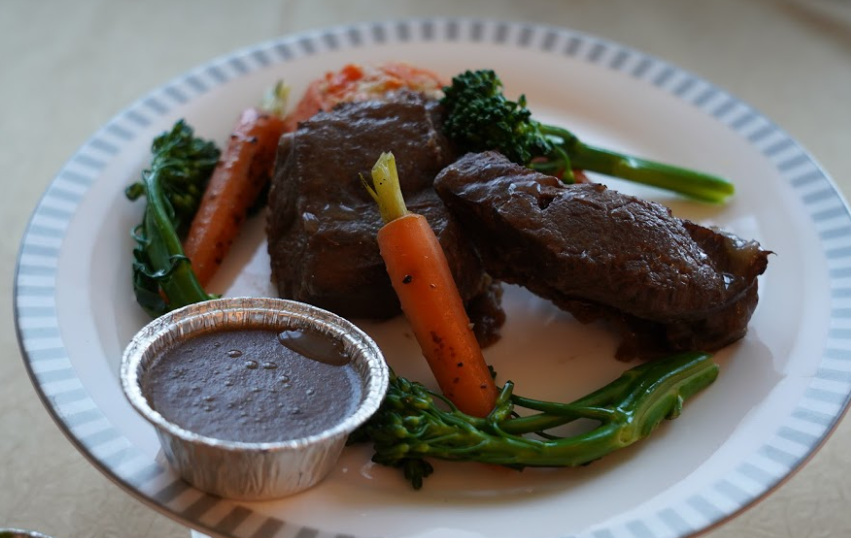 Main course: Seared Barramundi Fillet with Pickled Cucumber and Carrot Pea pure, lemon confit, and lemon oil.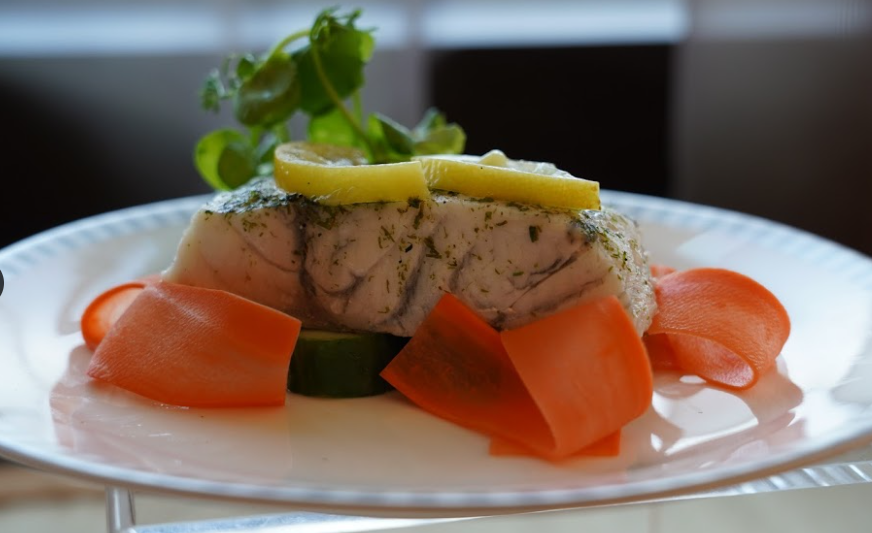 Singapore - New Delhi First Class Shahi Thali (Vegetarian) Menu by Sanjeev Kapoor
Appetiser: Coconut-Ginger Pancake with Panner Tikka served with mango chat, tomato olive, and coriander chutney.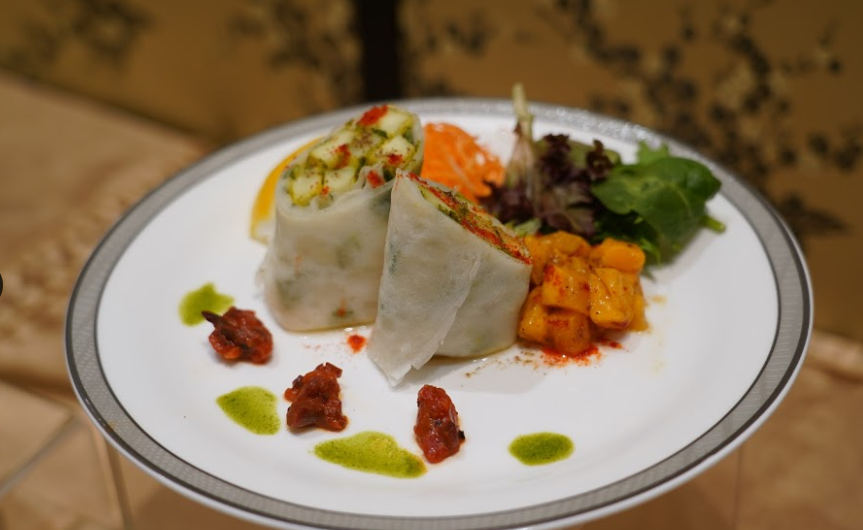 Main course: Paneer Tulsi Malai (cottage cheese in basil cashew nut cream sauce), Nadru Rogani (lotus root dumplings in onion tomato masala sauce), Subz Qasoori Palak (spinach with fenugreek), Tadka, Moong Dal, Til Wala Pulao (Sesame pilaf rice).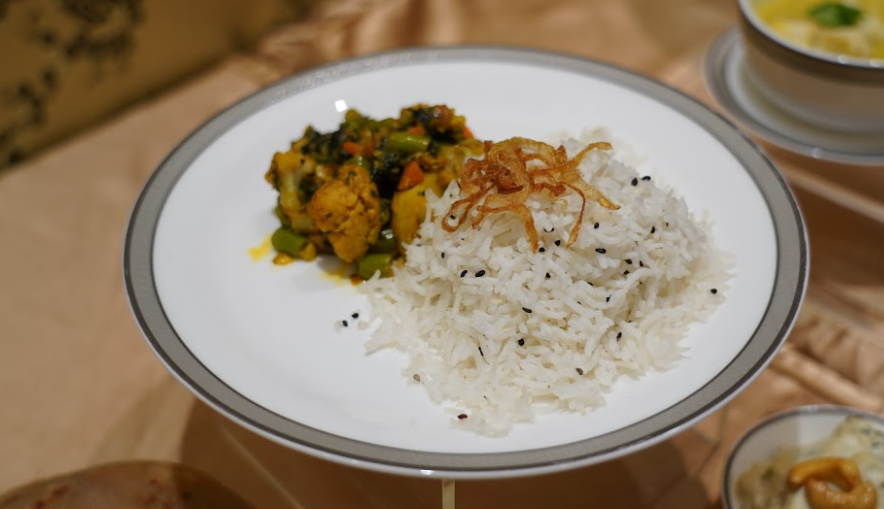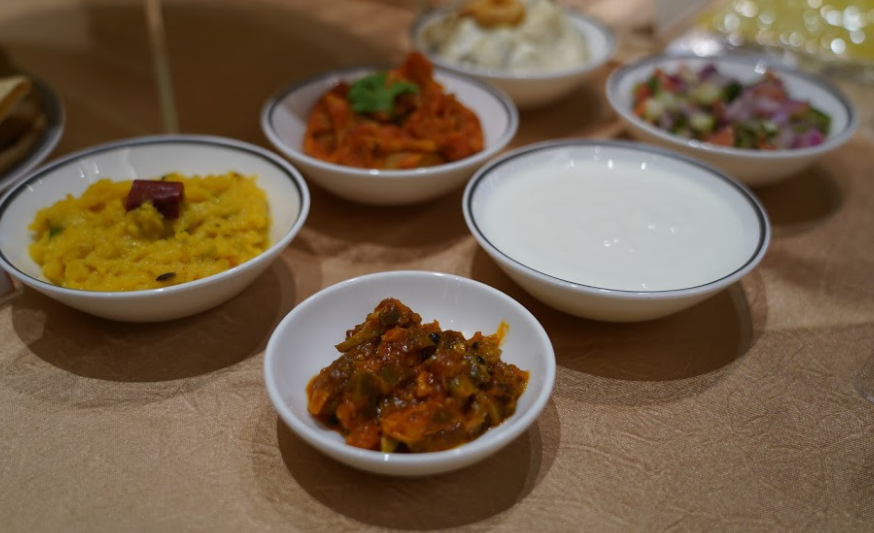 Desserts: Gil-E-Firdaus, White pumpkin rice pudding with milk and stewed fruits.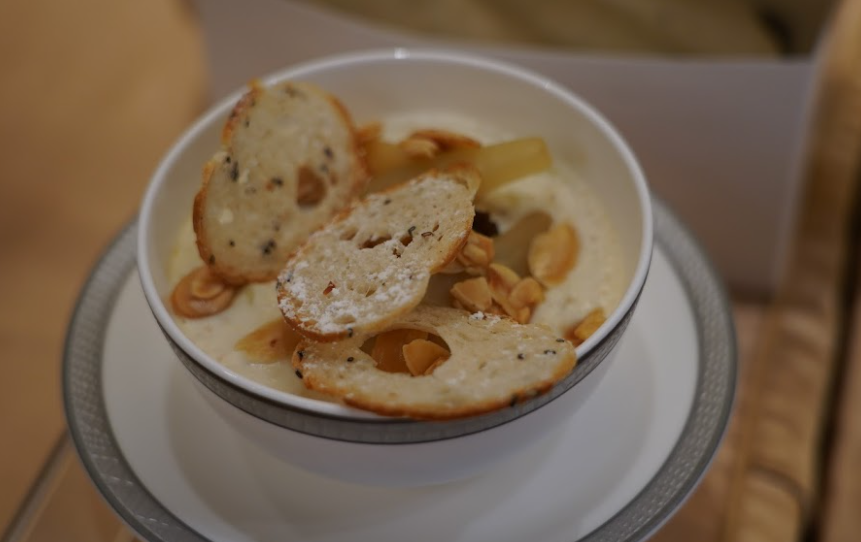 Singapore - Tokyo Business Class Hanakoireki Menu by Yoshihiro Murata
Mukouzuke: Spanish Mackerel in Black Vinegar, Ponzu Jelly, Marinated Chrysanthemum Shaped Watermelon Radish.
Men: Buckwheat Noodles with Soba Sauce served with nameko mushrooms, chrysanthemum flower petals, spring onion, wasabi and seaweed.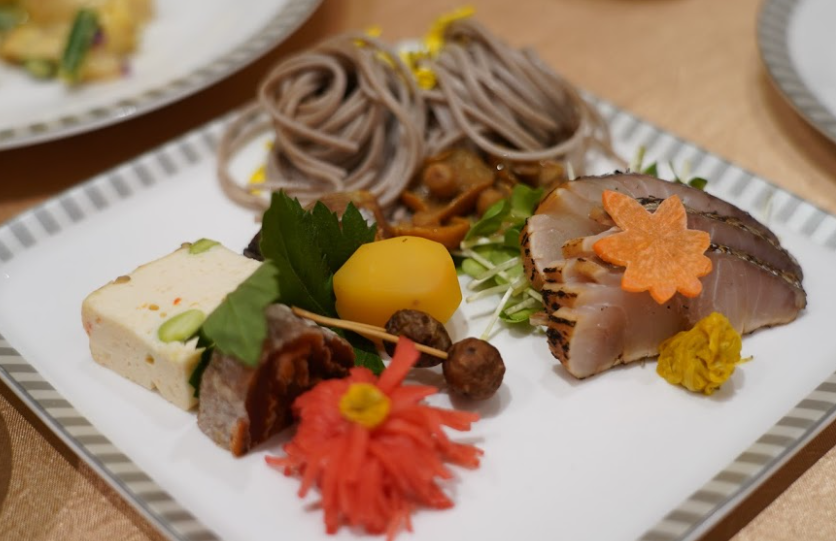 Mizumono: Caramelised Castella Cake Brulee with Fruits.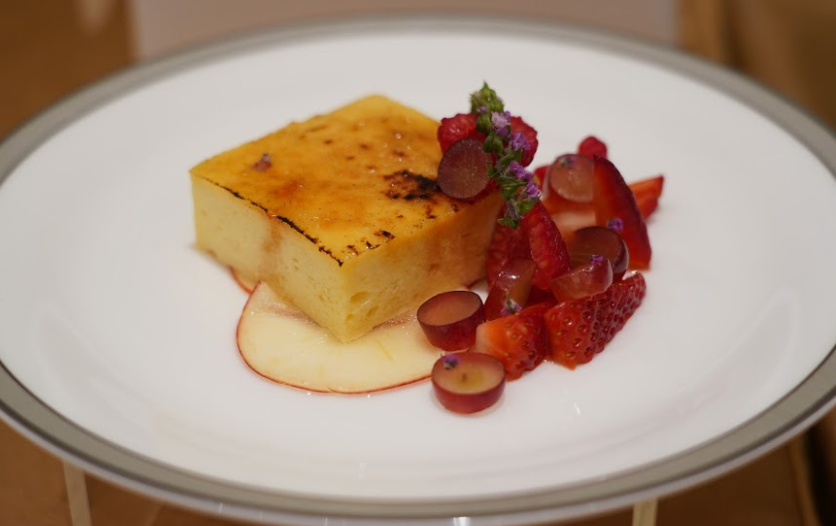 Three days in advance
Customers can order the meals online via KrisShop.com.
Confirmation with the cabin crew concierge must be made three days before the preferred date of delivery.
This excludes the date of order if it is made after 12pm.
Totally unrelated but follow and listen to our podcast here
All images by Andrew Wong.
If you like what you read, follow us on Facebook, Instagram, Twitter and Telegram to get the latest updates.