Follow us on Telegram for the latest updates: https://t.me/mothershipsg
Sometimes, life lessons come from unexpected places.
For Yang Kaiheng, he was reminded of important lessons about prejudice and kindness through seeing his young cousin's friendship with three migrant workers.
Yang is the co-founder of the now-defunct sociopolitical website The Real Singapore, and started a local ramen chain Takagi Ramen together with his wife, Ai Takagi.
Young girl made friends with the migrant workers
In a Facebook post on Tuesday (Sep. 22), Yang shared a story about his young cousin befriending three migrant workers who had been working at Yang's aunt's house for the past several weeks.
Yang shared a photograph of his cousin sitting on the ground with the three workers, playing the code-breaking board game Mastermind, as they waited for the rain to subside.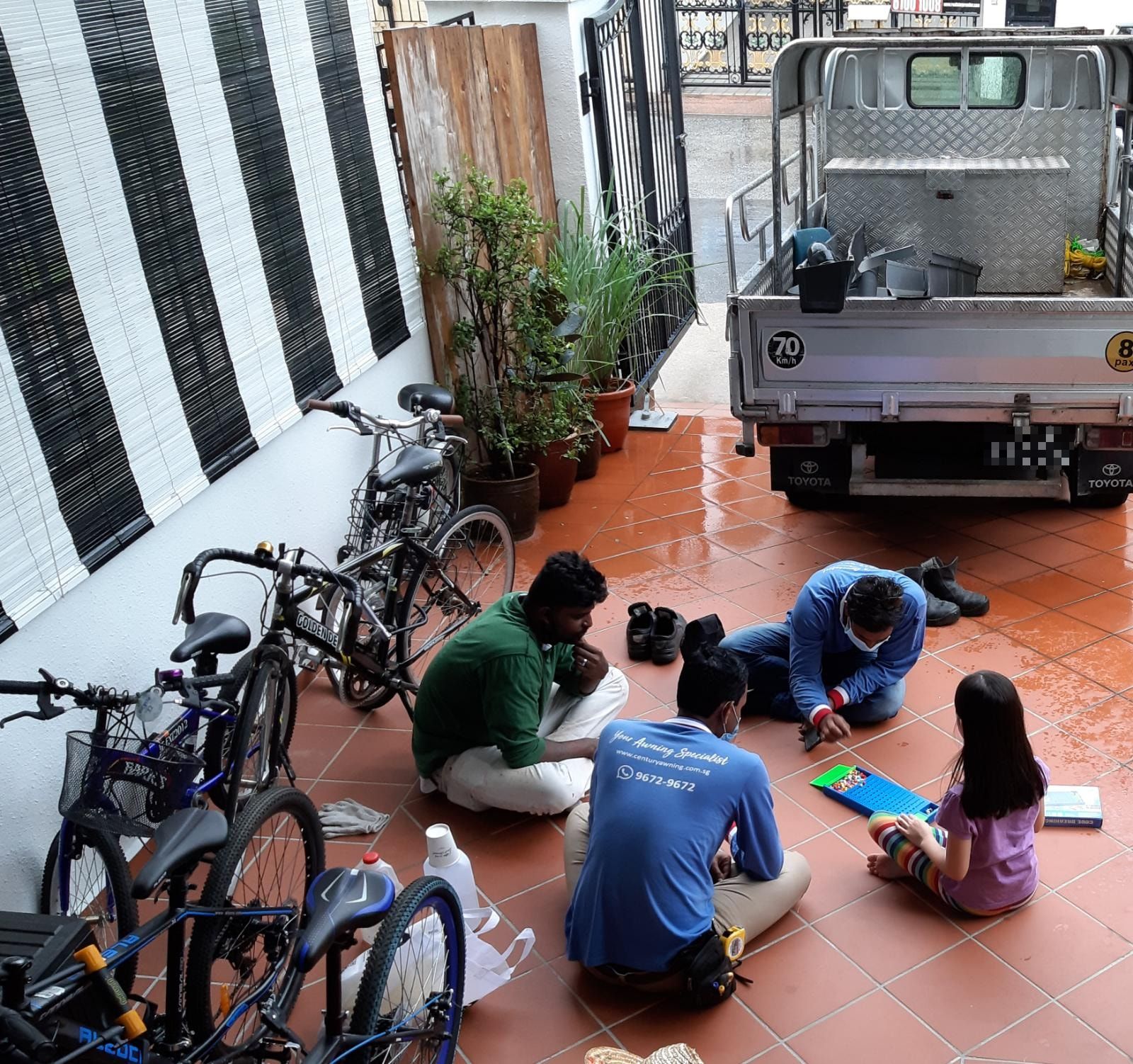 He said that she has been interacting with the workers regularly, offering them drinks and playing board games with them when they have breaks.
"She had no hesitation making friends with the workers and it did not bother her at all that they looked different to her," wrote Yang.
All that mattered to his young cousin, he said, is that the workers they were friendly and willing to play games with her.
Yang also added that one of the workers has a daughter back home who is around the same age as Yang's cousin, and that the worker misses his daughter a lot and is reminded of her by Yang's cousin.
Reflections on values
Yang went on to share his reflections on his cousin's friendship with the migrant workers.
For one, he noted that she is not influenced by the "irrational but common fears" that some people in Singapore have about migrant workers, due to the high prevalence of Covid-19 cases in migrant worker dormitories.
He also added that, while his cousin's friendship with the migrant workers may be "simple and inevitably transient", it showed that the prejudices that we have about others may be formed subconsciously.
Yang wrote that he hopes to teach values such as kindness to his son as he grows up:
"Teaching kindness to our younger generation will go a long way. In our busy lives, we tend to turn a blind eye to even our neighbours. Many times, we forget or refuse to be gracious out of plain ignorance."
You can read his full post, which has been shared more than 4,000 times at the time of writing, here:
Totally unrelated but follow and listen to our podcast here
Top photo via Facebook / Yang Kaiheng. 
If you like what you read, follow us on Facebook, Instagram, Twitter and Telegram to get the latest updates.