Tesla Consulting's new job listing looking to hire people in Singapore has fuelled speculation that the U.S. electric vehicle maker Tesla is coming here with an expanded presence.
However, the recruitment ad for a senior developer, while real, is not for the Elon Musk-founded automobile maker Tesla.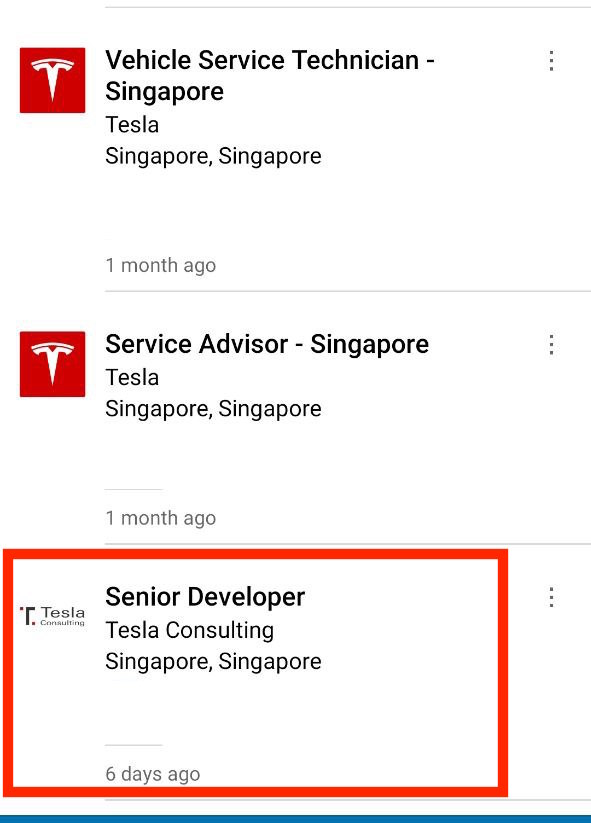 Tesla Consulting is a Singapore-based company
The Singapore-based company Tesla Consulting is a business process and IT solutions consulting firm, according to its website.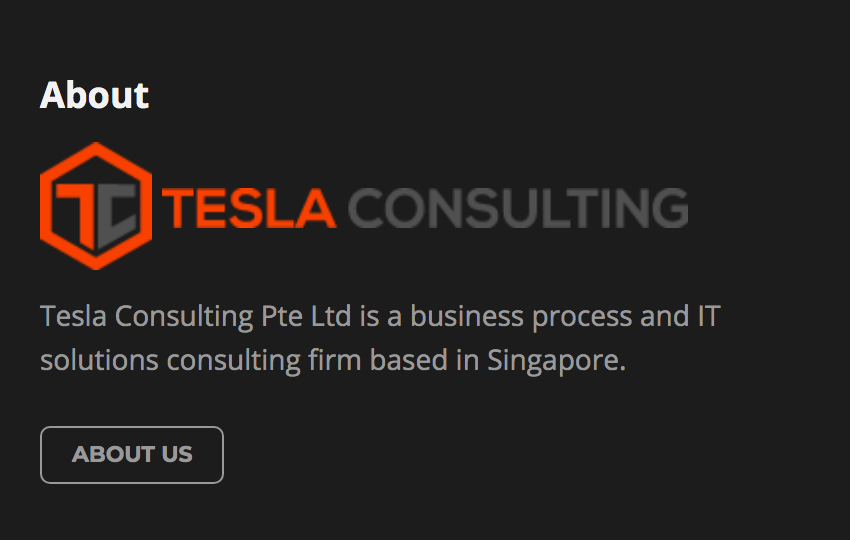 Tesla Consulting confirmed with Mothership that they are not affiliated with Tesla even though they "admire their work and innovation from afar".
The spokesperson also said that it's pure coincidence that they share similar names with Tesla. One of the founders had an electrical engineering background and admired the work of the late innovator, Nikola Tesla, he added.
The recruitment ad has drawn quite a few interested applicants who thankfully did not confuse them with the U.S. automobile maker.
But they did encounter a "clueless" headhunter before:
"There was one clueless headhunter that reached out to us in an attempt to "poach a Tesla (the car company) executive" for a role in an organization in the battery production space.  Other than that, there has not been any confusion about our organization's purpose and business."
Tesla Consulting not the same as Tesla
This confusion originated from a Bloomberg article that broke the news on Sep. 22, claiming the new job listing posted by Tesla Consulting about a week ago is a sign that Tesla is setting up shop in Singapore.
The article was subsequently syndicated by several media outlets, both local and international.
Bloomberg issues correction
Bloomberg subsequently corrected the article on Sep. 23, removing the reference to the new job listings as they were for another company.

Tesla job ads in July & August
Even though the latest job listing is not from Tesla, the company did put up some job ads on LinkedIn earlier in July and August.
Some of the roles listed earlier by Tesla included:
Parts Advisor

Service Advisor

Service Manager

Vehicle Readiness Specialist

Vehicle Service Technician

Store leader

Sales Advisor
However, if you think you fit Tesla Consulting's bill, go for it.
Here's a summary of the job description: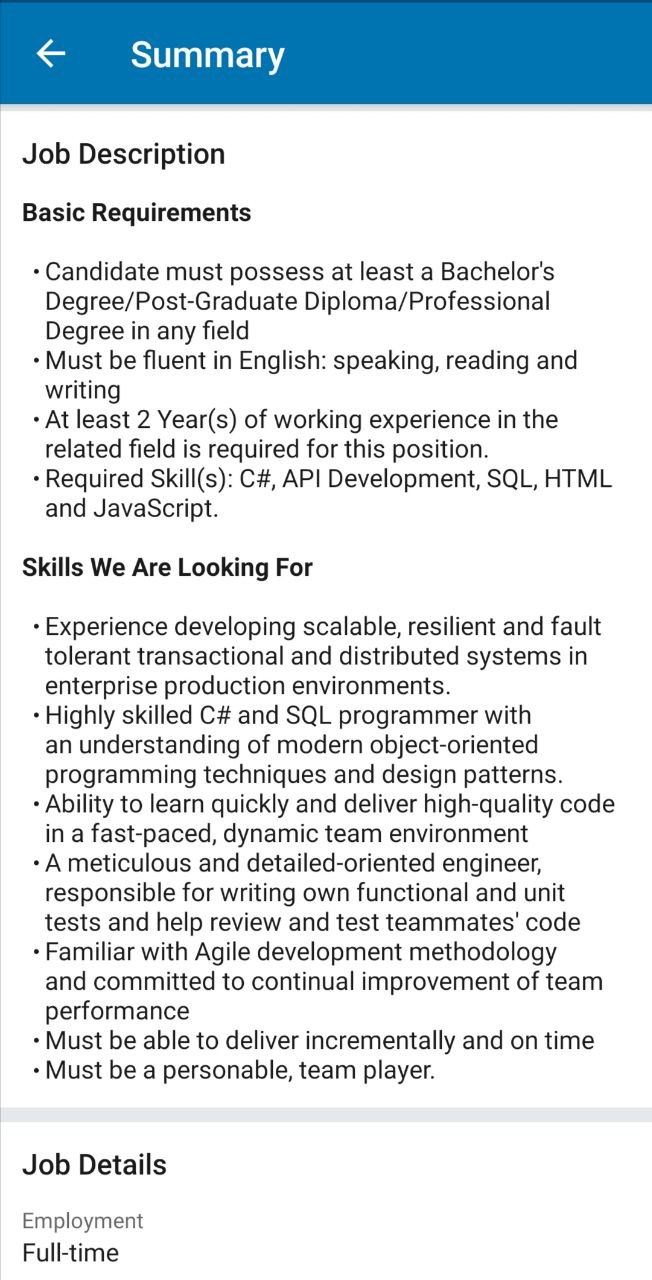 Good luck.
Totally unrelated but follow and listen to our podcast here
Top image via LinkedIn and Tesla Consulting website.
If you like what you read, follow us on Facebook, Instagram, Twitter and Telegram to get the latest updates.