Zermatt Neo, 31, finished a plate of Level 100 spicy Monster Curry in a record-breaking time of 52.12 seconds for a food challenge.
Even though he apparently has a "super low" spice tolerance.
Level 100 spice challenge
Monster Curry's spicy challenge involves a plate of chicken or pork katsu curry rice with Level 100 spice.
The rules are simple. Finish the entire plate within 10 minutes all by yourself, and you get the plate of rice free.
The fastest time challenger also stands a chance to win a 13-inch Macbook pro.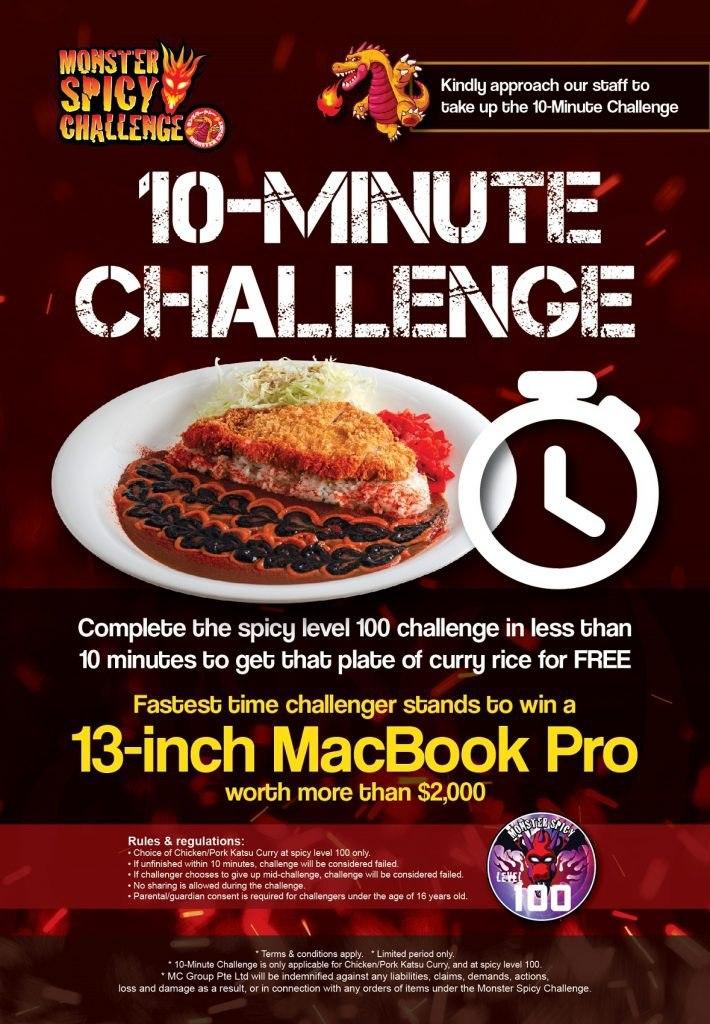 On Aug. 4, Monster Curry put out a Facebook post announcing their winner, Zermatt Neo, who emerged as the fastest challenger.
He had clocked a time of 52.12s at the Jurong Point outlet.
Here he is, with the empty plate: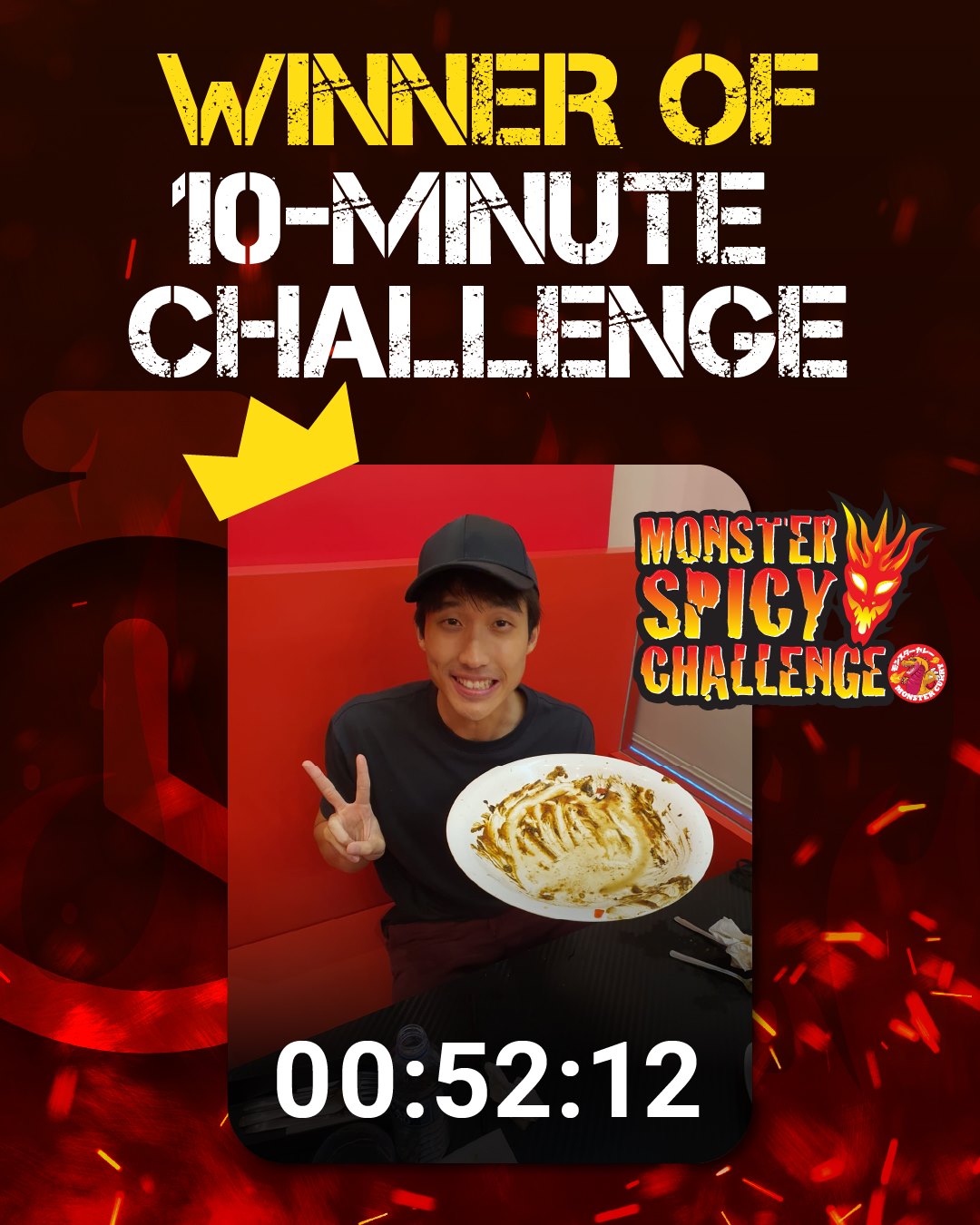 Apart from at Jurong Point, Neo had clocked other timings, 59.15s at Jem and 1 min 42.50s at Suntec City, which is among the Top 10 timings clocked.
Neo told Mothership that he did a total of six attempts within around four weeks because he really "hates losing" and didn't want to lose.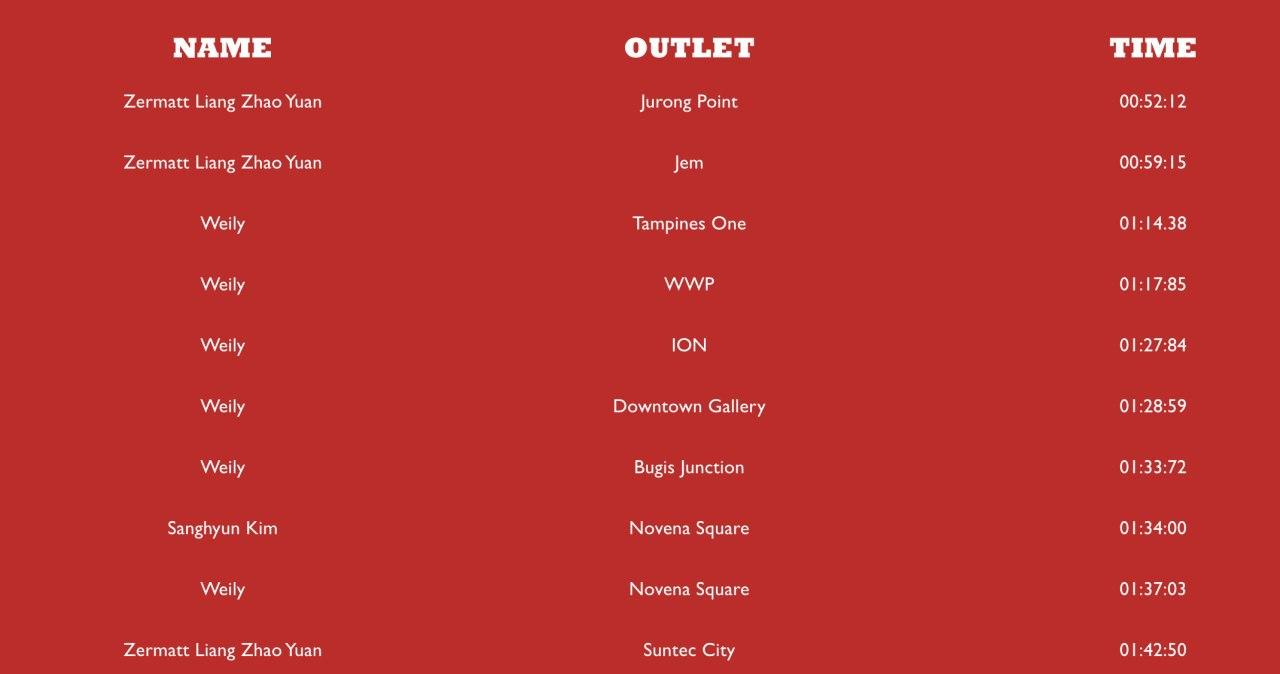 Who is Zermatt Neo?
Neo is trainer and competitive eater who has taken part in other competitive eating challenges both locally and overseas.
Apart from documenting his eating adventures on Instagram and his YouTube channel, Neo is also a member of Food League Singapore, which was formed to standardise eating contests and introduce a national ranking system.
What was it like eating the curry?
Speaking to Mothership, he said that spice is actually his "kryptonite when it comes to competitive eating", and he only took on this challenge because he had received many requests to do so.
So what was it like eating the Level 100 curry?
"It's like my entire esophagus was on fire, and I can literally feel like these needles in my belly," he said.
"It's pretty brutal, can't lie," Neo added.
Top photo via  Monster Curry, Zermatt Neo/IG.
If you like what you read, follow us on Facebook, Instagram, Twitter and Telegram to get the latest updates.