Ho-Tan Chor Hong, 60, a teacher at Serangoon Secondary School, passed away on July 30 after the taxi she was riding in was involved in an accident with a large vehicle.
Tributes from former students pour in
News of Ho's passing circulated online after it was shared by the Serangoon Secondary School's alumni page on Facebook.
Several former students of Ho shared tributes to their late teacher on social media.Former students remembered Ho as their geography teacher all the way back in the 90s.
She was described as an educator who was approachable and friendly.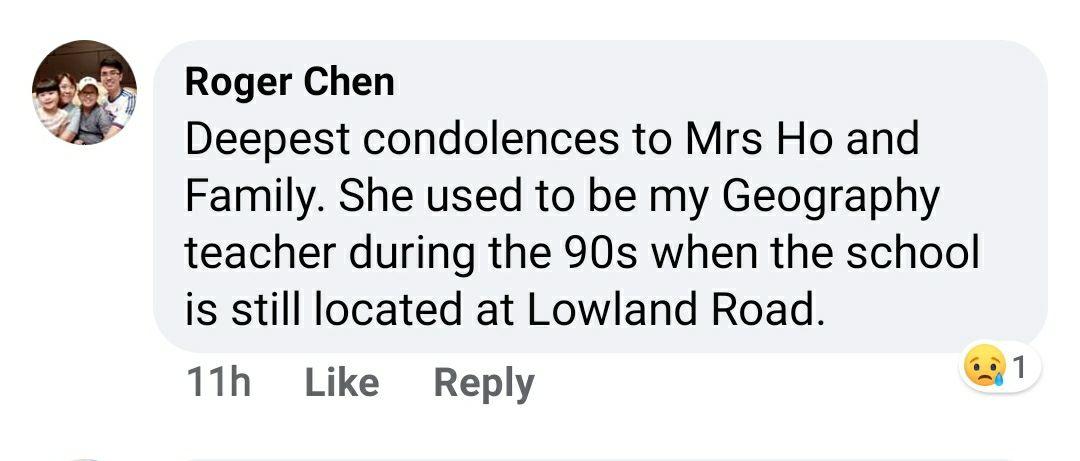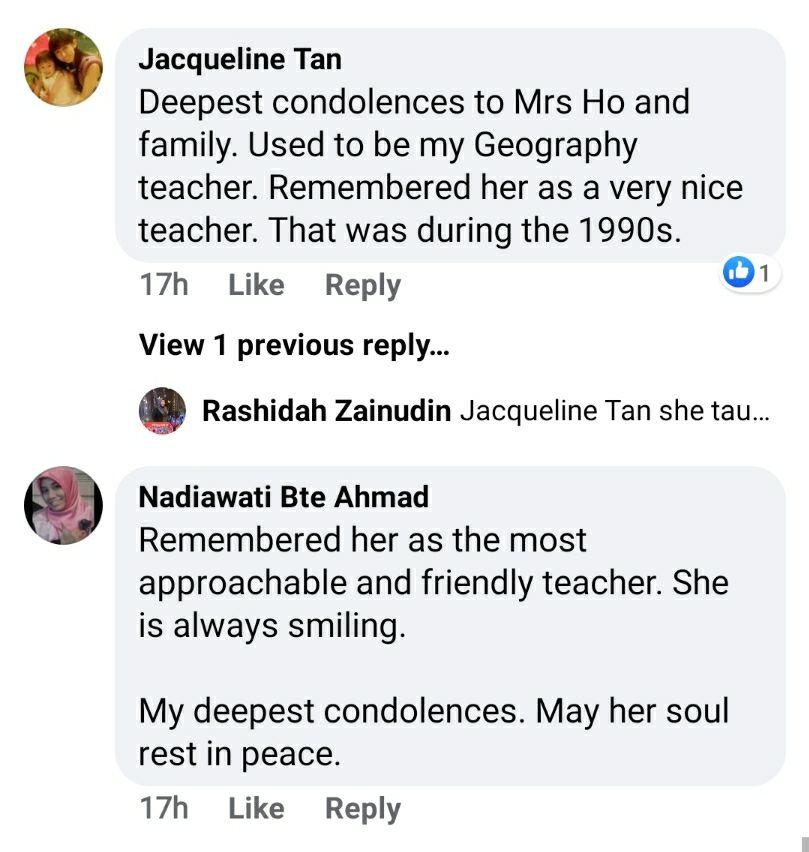 One person shared the last photo he took with Ho in November 2018, during the school's annual Graduation Prom Night.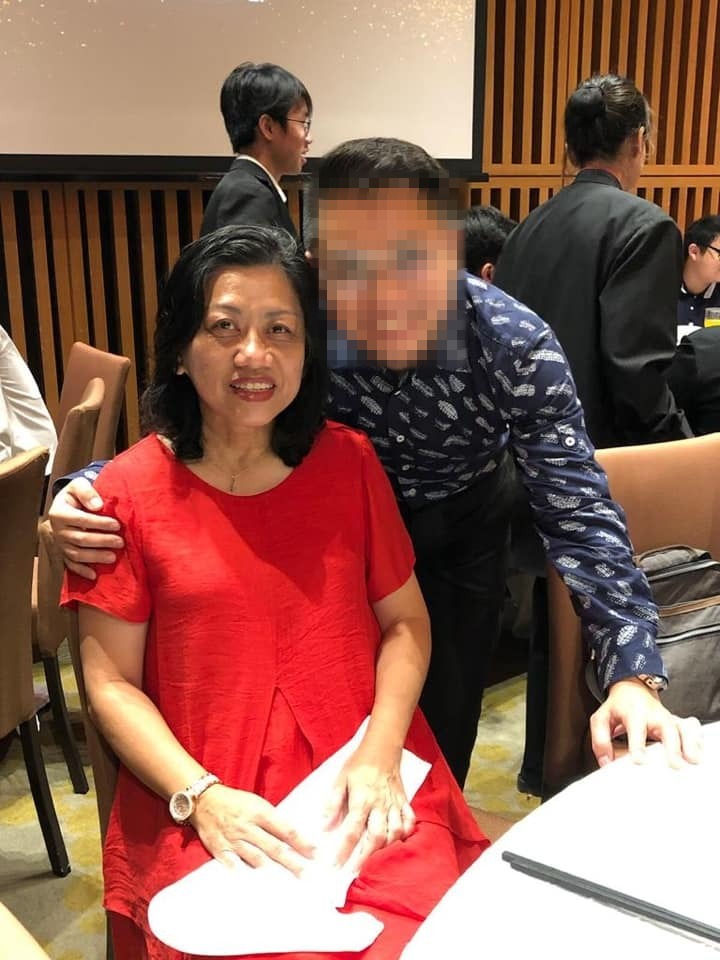 Former colleagues of Ho were also saddened by her sudden passing.
A post shared by one of her former students in 2014 revealed that she had been teaching at Serangoon Secondary School for more than three decades.
The user shared that he was taught by Ho from 1993 to 1994, and eventually becoming her colleague at his alma mater, as he became a teacher.
A former student of Ho shared a tribute on Twitter after learning of her passing.
i feel so fucking hurt sia :( i just found out my english teacher has passed away😭 i can't stop tearing😭

— 🧜‍♂️🧜‍♂️🧜‍♂️🧜‍♂️🧜‍♂️ (@Shawnemmanuel05) July 31, 2020
In his thread, he shared that Ho had gone out of her way multiple times during his years in school to care for him, when he retained in school and was "going out of track".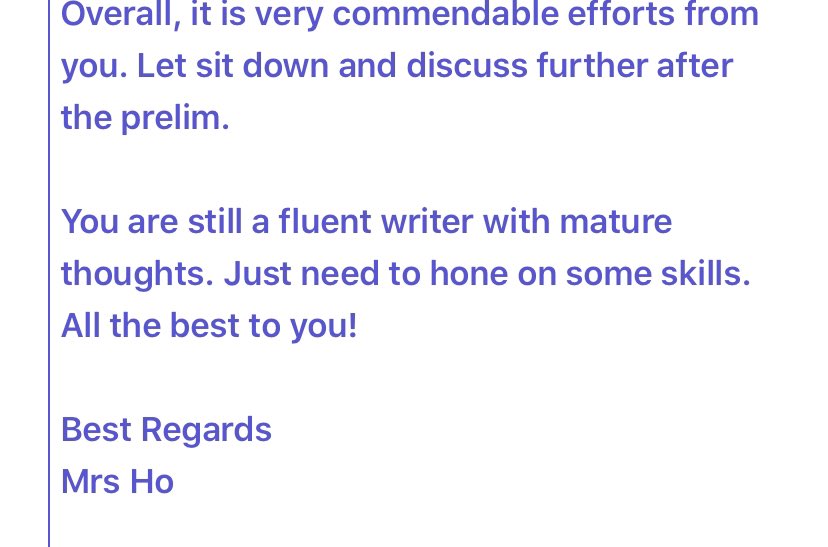 "Even when at times i didn't do well up to my expectations,she would always motivate me and make sure that I'm able to do well," the user wrote.
He added that Ho continued to check in on him regularly even after she was assigned to another class.
"Even (during the year I took my O-levels), when she wasn't my English teacher, she would often check in with me how was I doing and always gave me tips and made sure i managed my stress properly, because she knew how emotionally I wasn't at the right state and she often made sure she"ll cheer me by giving me treats, and my other friend treats," he wrote.
"She also took the extra time to still continue checking our extra work essays and she made sure that she was free for us, to give us consultations up till the point we graduated."
He shared a photo of a handwritten note from Ho that he received during his secondary school graduation.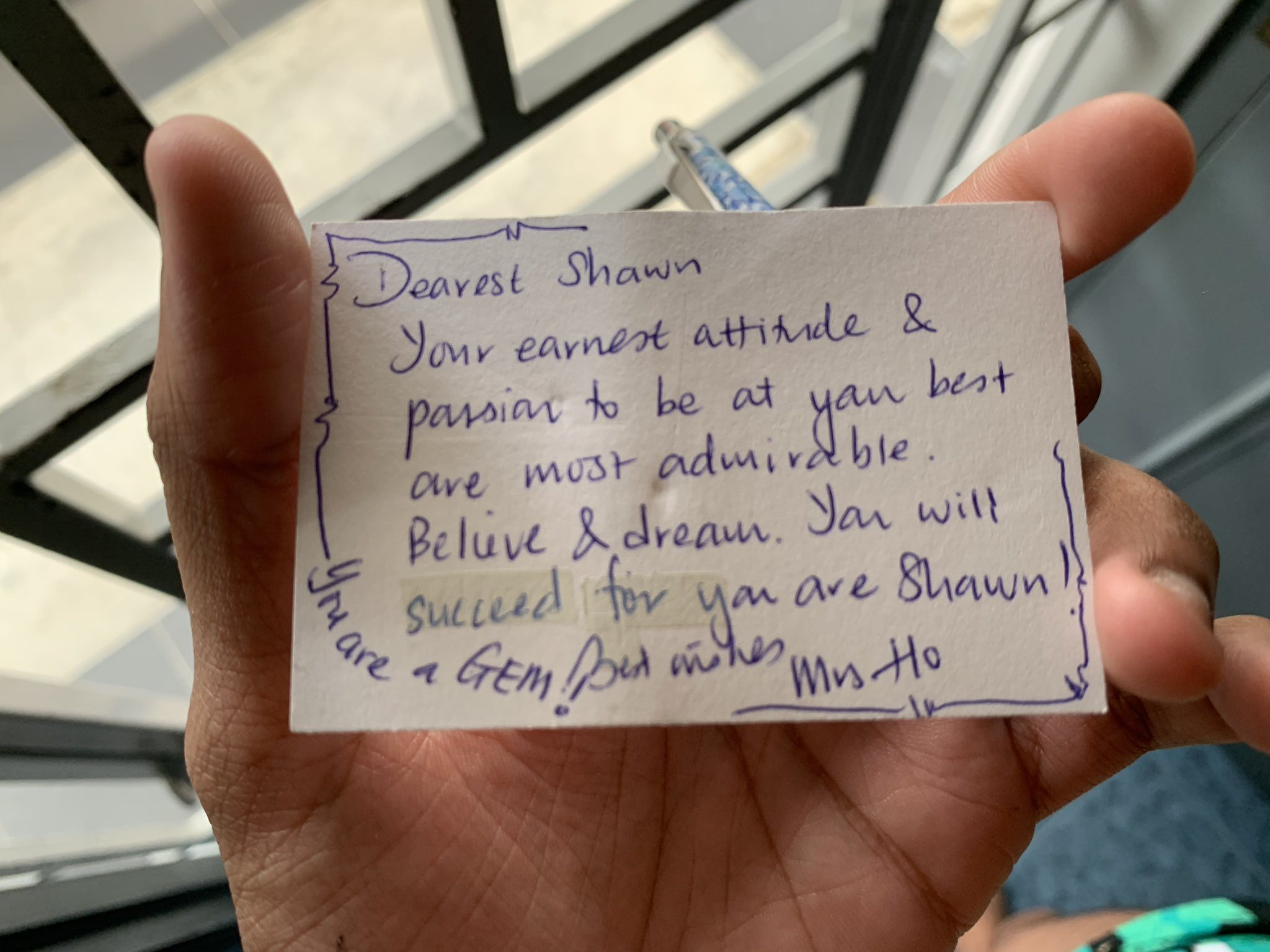 "She made a huge difference to my life and I'm very thankful for everything that she has done for me. I wish her peace and I'm eternally grateful for all the help that she has done for fellow students like me," he wrote.
Top image via Wang Guanghan/Facebook, shawnemmanuel05/Twitter
If you like what you read, follow us on Facebook, Instagram, Twitter and Telegram to get the latest updates.